Bella Hadid channels Missy Elliott in this tracksuit ensemble and we're having crazy deja-vu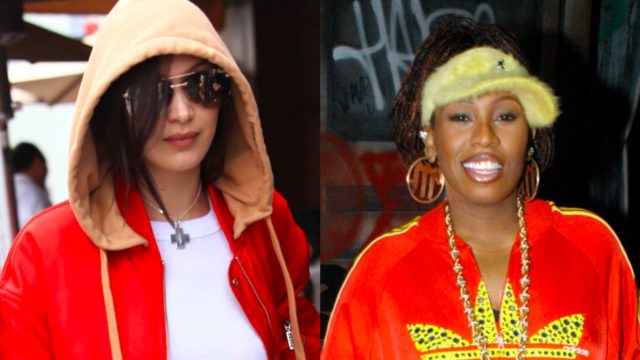 Bella Hadid grabbed a coffee with her brother in LA on Tuesday morning, sporting a red tracksuit with major Missy Elliott vibes. All it's missing is a giant Adidas logo.
2017 is starting off as the year of the tracksuit. Are we nostalgic for 1997? The twenty-year fashion cycle, what goes around comes around.
You may remember that in the '90s everyone wore tracksuits everywhere. They were so popular that designers started putting out jeans with a stripe down the sides, so that people could feel like they were wearing a track suit even when they weren't.
Now, Bella Hadid is bringing the tracksuit back.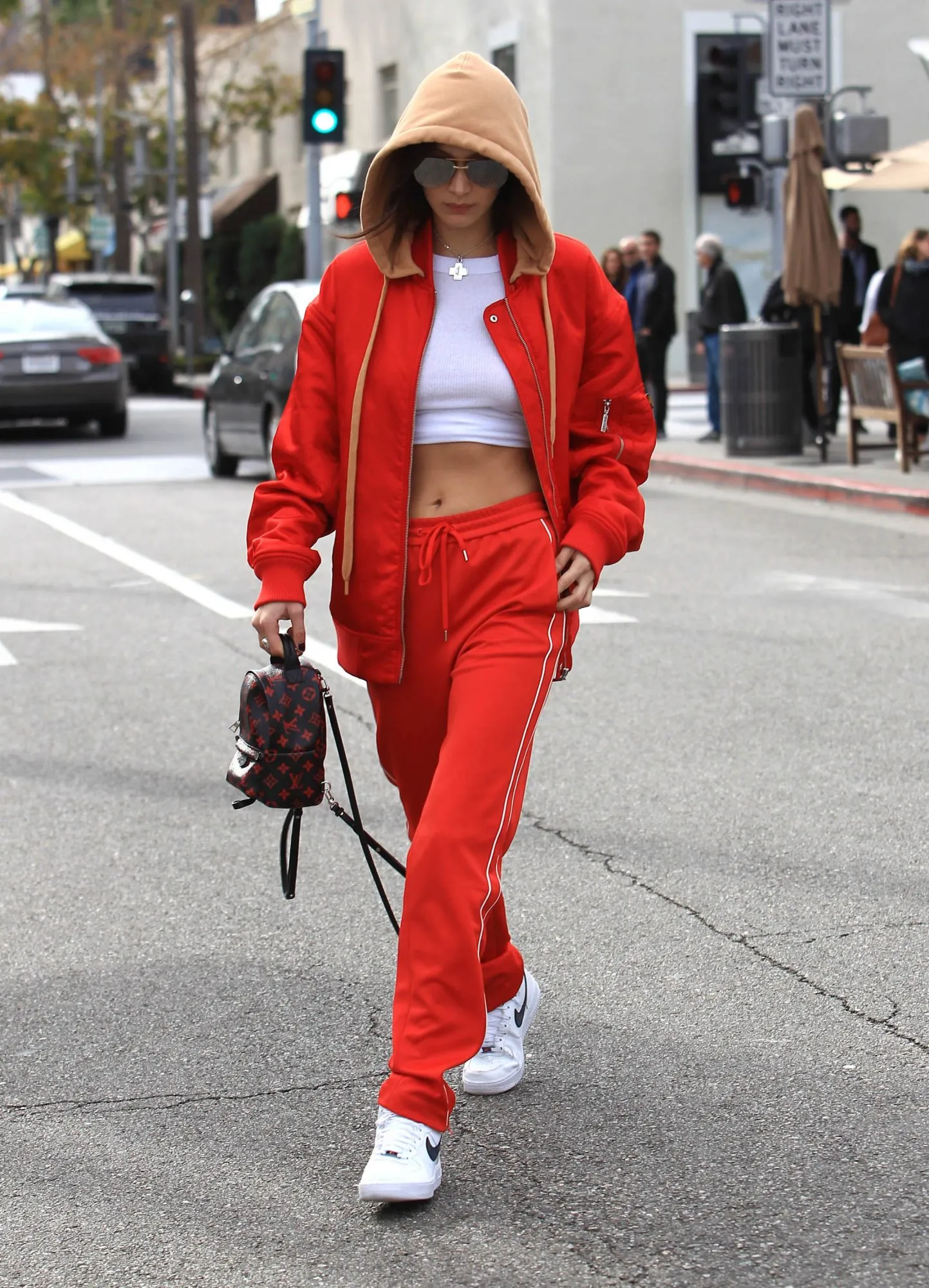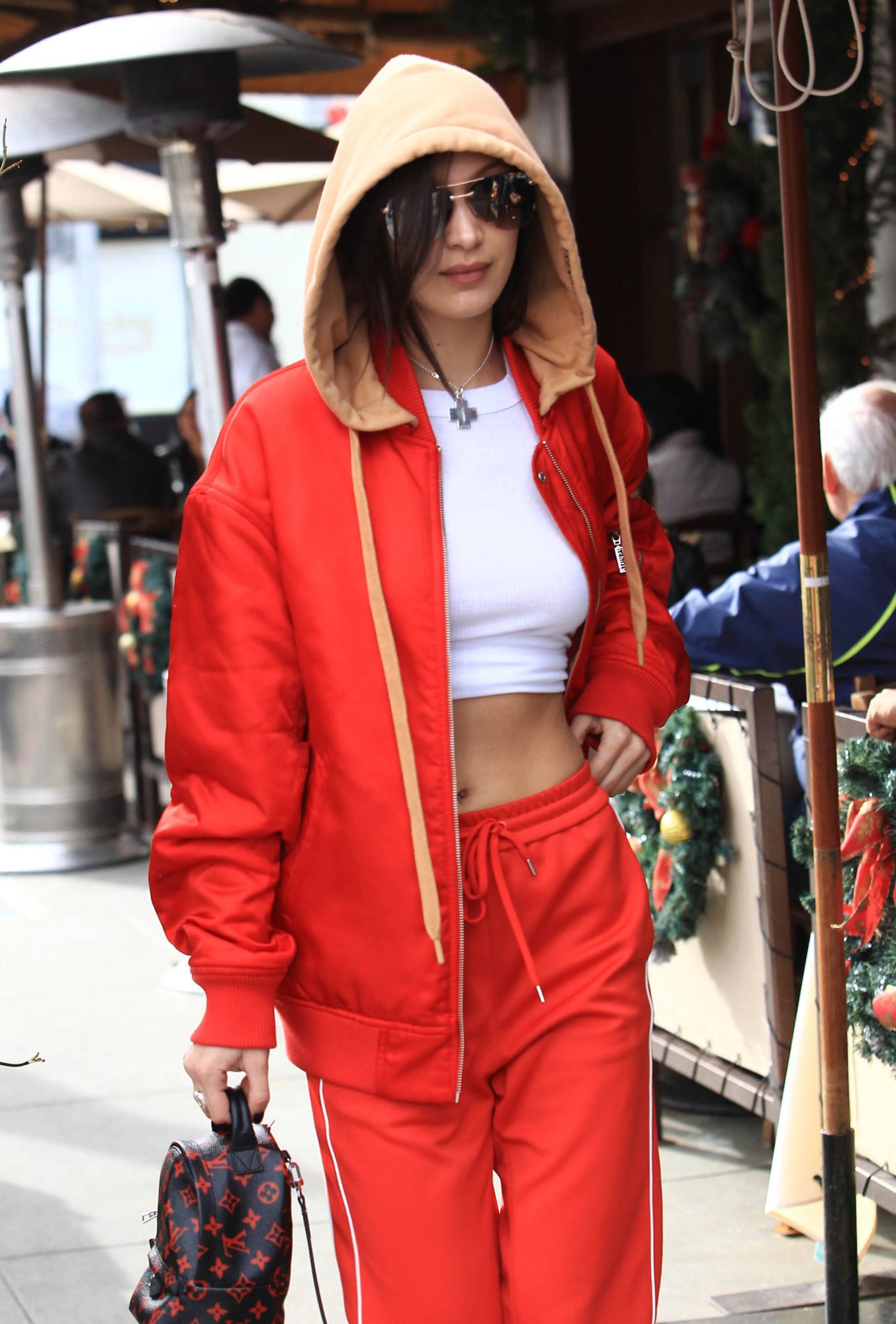 The tracksuit already had a strong life in hip-hop, due to the likes of Run DMC and Oasis.
But we believe Missy Elliott is nearly single-handedly responsible for its popularity among women of the '90s.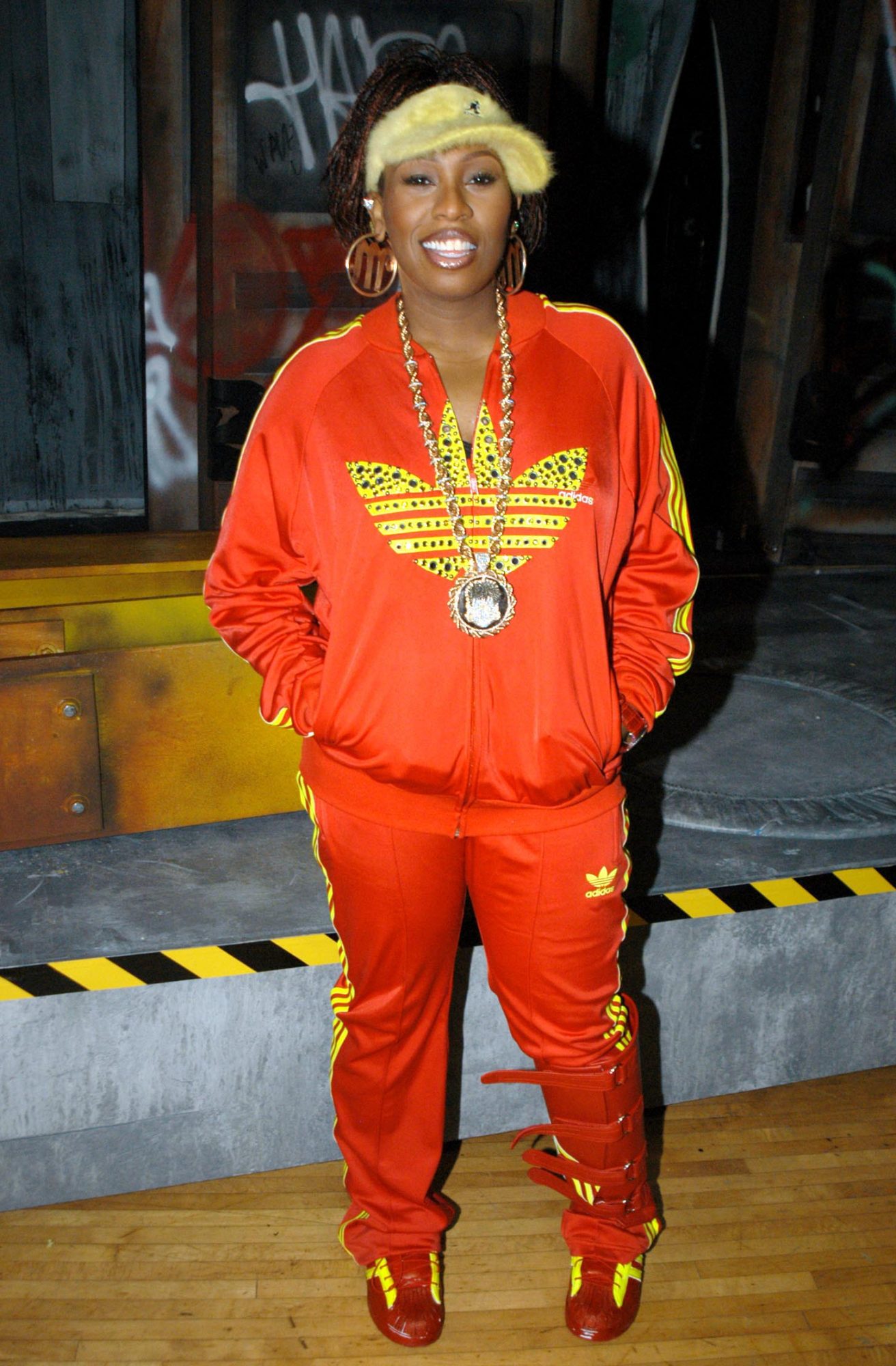 Elliott made the genderless tracksuits damn sexy on women, which then led to the genderless and/or androgynous fashion trends of the decade.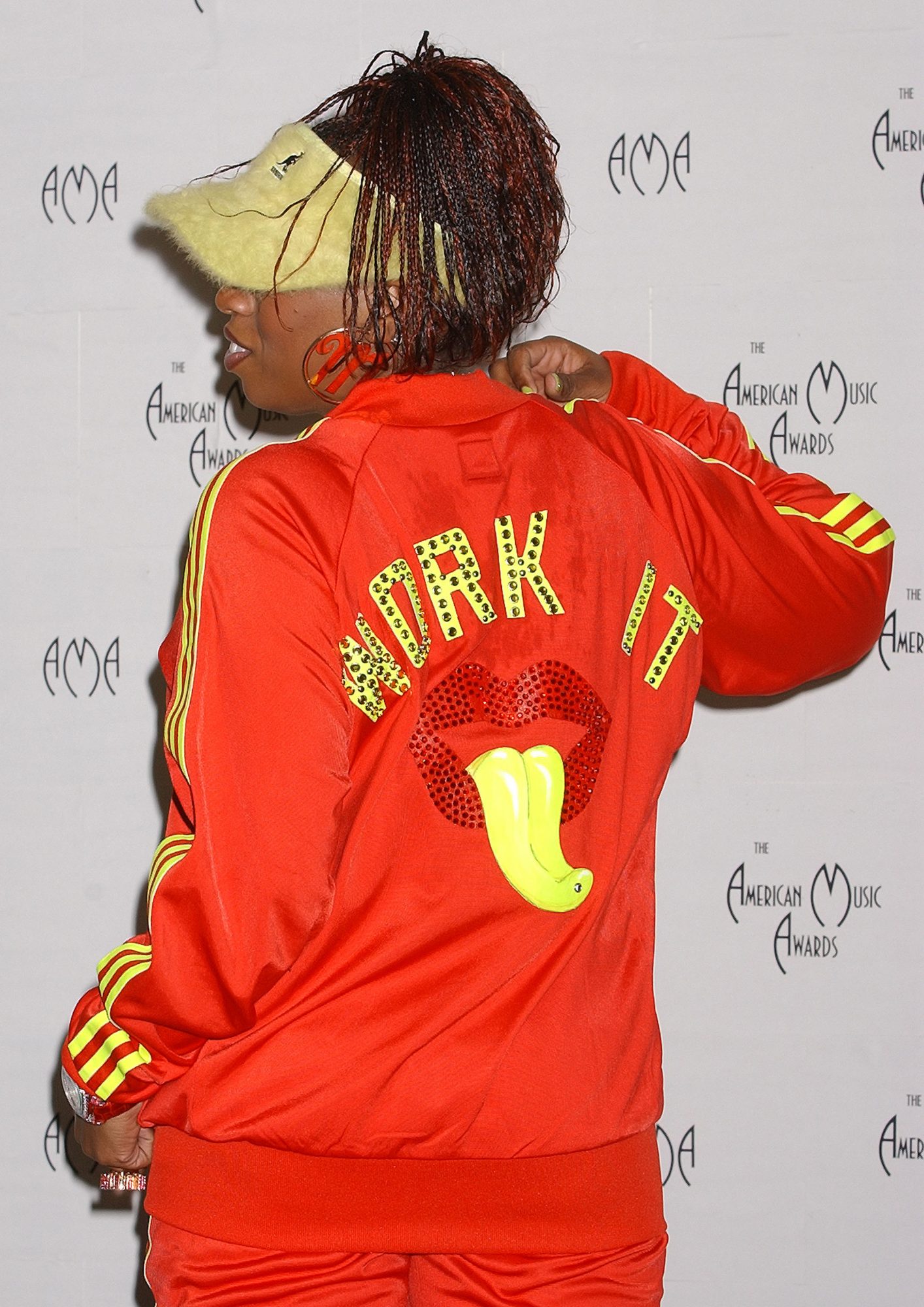 In her personal style, Elliott blurred gender lines, which made people focus on her immense talent and business acumen, rather than her appearance.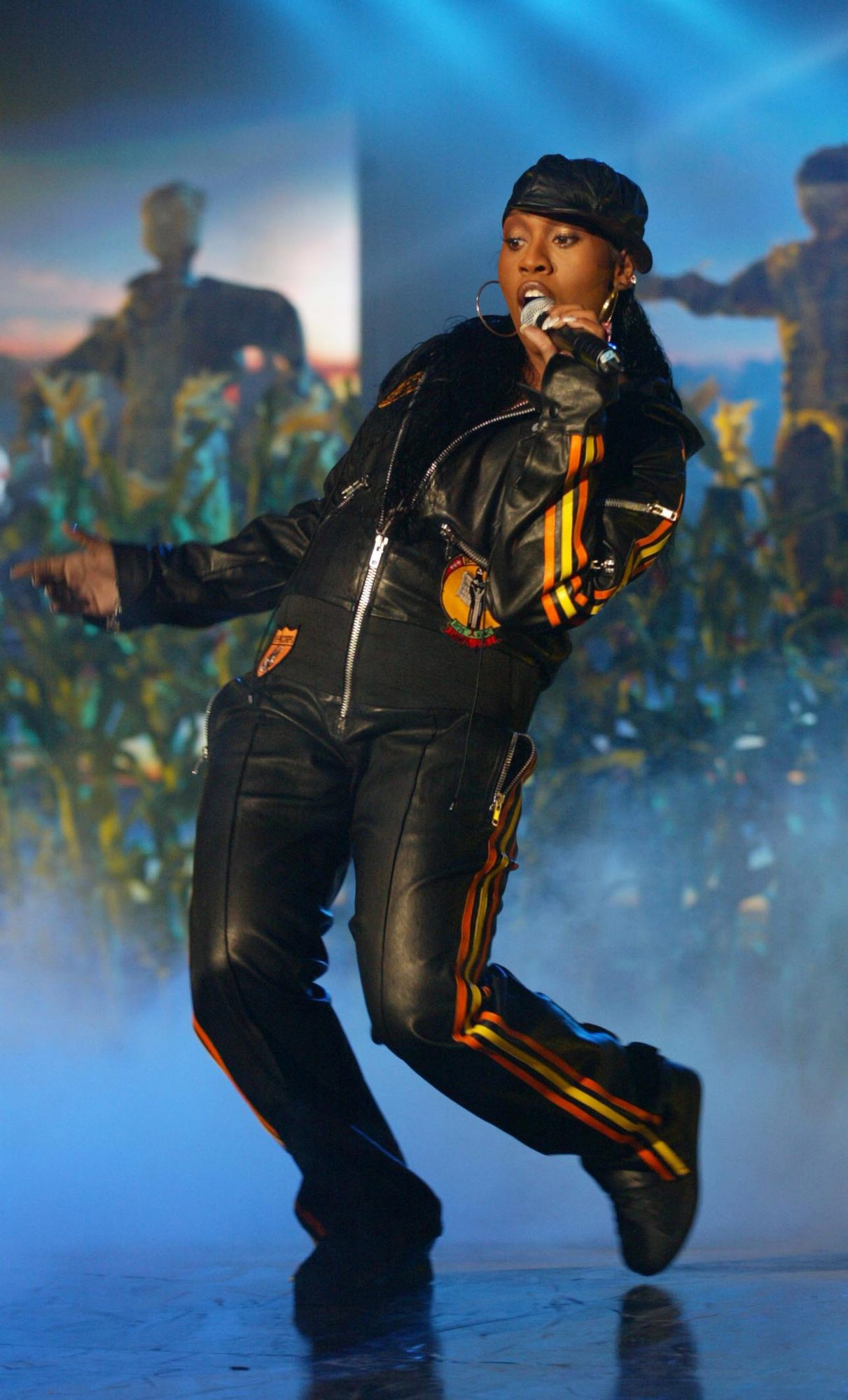 We doubt Bella had all this on her mind, when she stepped out for a morning coffee in her red tracksuit. But, given the insanely productive year she had in 2016, in which she became one of the most sought-after super models of all time, we think the references are appropriate. She fills the suit well.