Bella Hadid and Kendall Jenner wore pixie cuts in a Givenchy runway show, and they look gorg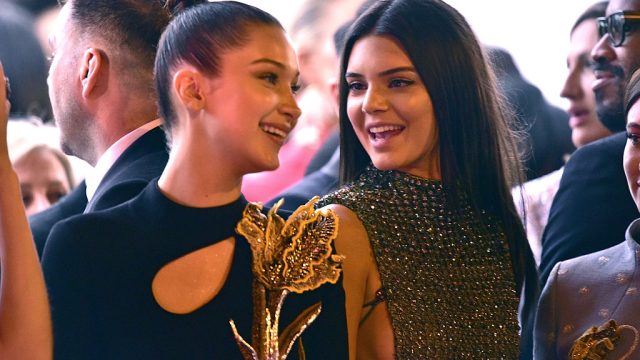 We're used to seeing Bella Hadid and Kendall Jenner together a lot — they're super good friends, and they're often at the same fashion shows. We're also used to them wearing similar hair styles. The two of them both wear their signature low-maintenance chocolate brown strands, often parted in the center and worn loose and slightly wavy.
Here's Bella with her typical style:
And here's Kendall, her hair also ~blowing in the wind~:
However, for a recent fashion show in Paris, the two changed things up entirely. On the Givenchy menswear runway, they were both seen with their hair slicked to the side and back to look like pixie cuts, and honestly, the style looks great on both of them.
Here's Bella with the faux-pixie look: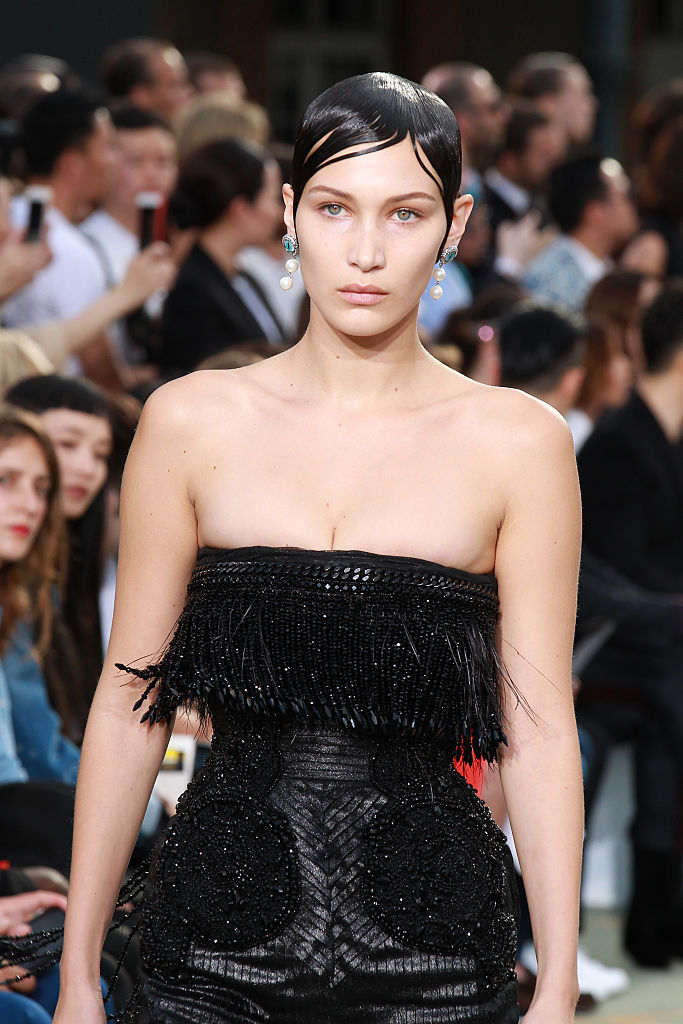 And here's Kendall: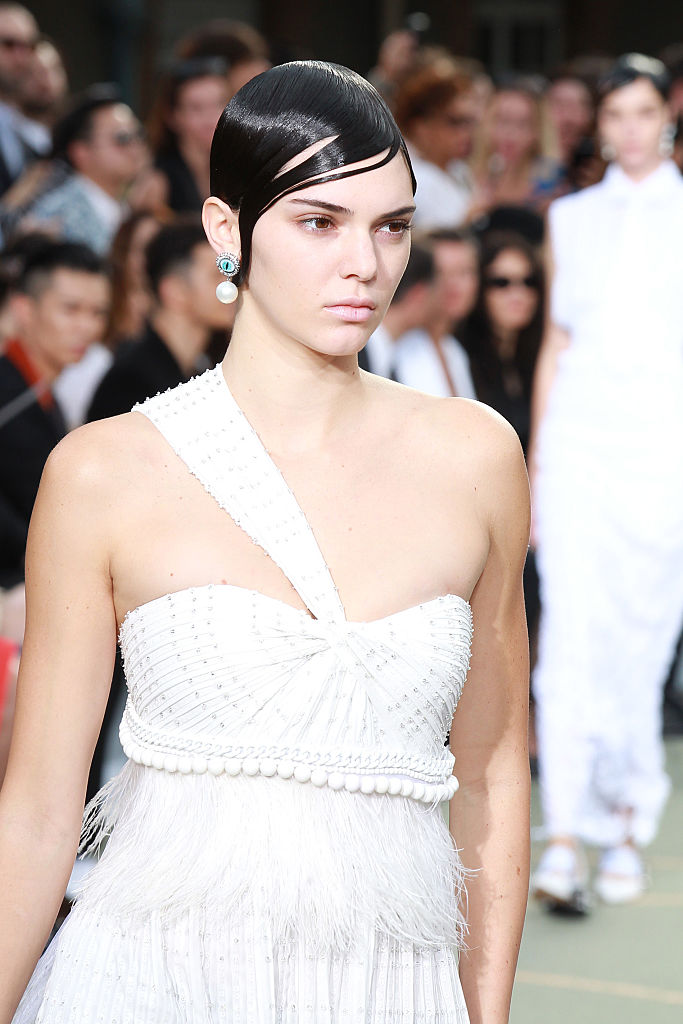 The two left the show together still rocking the slicked back pixie styles, so it's possible they loved the style as much as we do. Maybe one of them will make the change permanent? Bella recently faked us out with this cotton candy pink hair style, which didn't last very long — so we won't hold our breath that the pixie style is here to stay, either, but it's fun to dream.