Bella Hadid actually looks like a young Gisele Bündchen and it's blowing our minds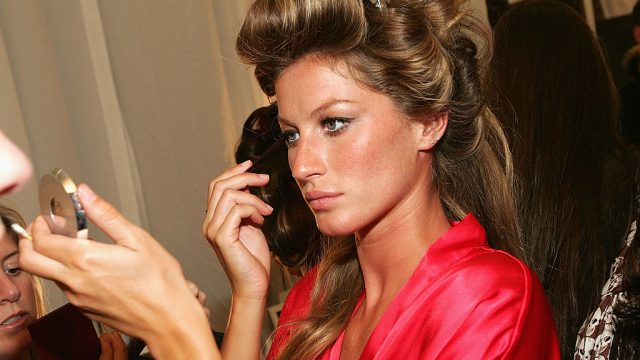 Bella Hadid may only be 19-years old, but she's one of the top models in the WORLD right now and there's no question as to why! Her unique, stunning beauty makes her stand apart from the rest of the models in the industry and she's absolutely one of our favorites!
There's probably a good reason why — she actually reminds us of a young Gisele Bündchen!
This is Giselle, arguably *the* most famous supermodel in the world.
And this is Bella Hadid, one of today's top models and sister to other top model, Gigi Hadid.
Like, they seriously look like sisters, no? Look at those cheekbones! That smoldering gaze! It's *so* Gisele!
Seriously, we can barely tell these two apart sometimes! *This* is actually Gisele.
And this is Bella Hadid.
It's as if Gisele dyed her hair super dark and walked the red carpet herself! Bella looks absolutely breathtaking here!
Seriously, the resemblance is uncanny.
Okay, we need to stop, we're confusing ourselves! This is BELLA during this year's New York Fashion Week -- CRAZY, right?