Bella Hadid skips the pants — but adds a fur jacket — so it all balances out
Dressing for winter is pretty tricky to master. On one hand we want to stay warm, and on the other, it's tough to feel cute beneath a thousand layers and a puffy coat. No worries, though, because Bella Hadid rocked no pants and a fur jacket in New York City yesterday, where the temps have dipped into the thirties.
Yes, it sounds crazy, we know…But the supermodel is making the case for going pants-free even as the mercury drops below freezing. Bella is no stranger to daring sartorial choices. After all, she's openly admitted she loves to "free the nipple" whenever possible, but we'd totally understand if she started bundling up come wintertime.
https://www.instagram.com/p/BNDcQpxh_ds
But leave it to Bella to prove that who needs pants when you have a super warm jacket? This look says "I may be freezing from the waist down, but I'm nice and cozy up top."
She stepped out on the streets of NYC wearing the cutest black fur jacket with an oversized grey t-shirt underneath, rocking only a pair of sheer Alexander Wang "girls" tights below. She added lace-up leather combat boots, giving the look an even edgier vibe, and accessorized with black square Steven Alan Optical sunglasses and a sleek topknot.
https://www.instagram.com/p/BNDZ-HzBBEG
Of course, because everything Bella wears becomes an instant style staple, the $125 tights have already sold out online, but here are a few similar, yet much more affordable options.
kate spade new york Music Notes Tights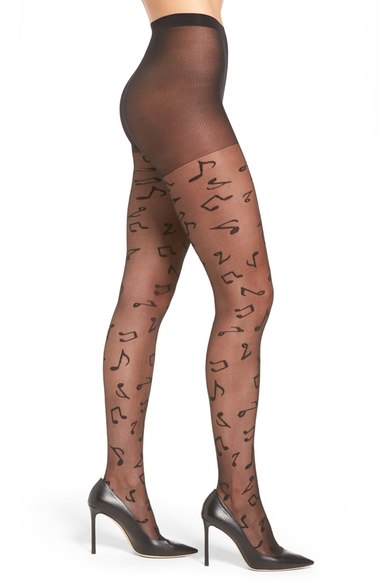 Get them here for $25.00
HUE Super Opaque Tights with Parris Logo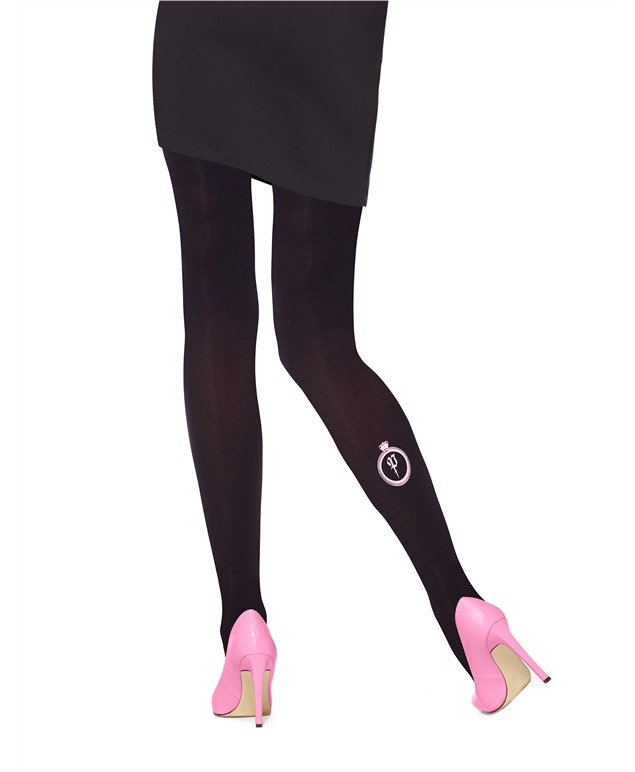 Get them here for $20.00
Comic Book Pop Art Word Tights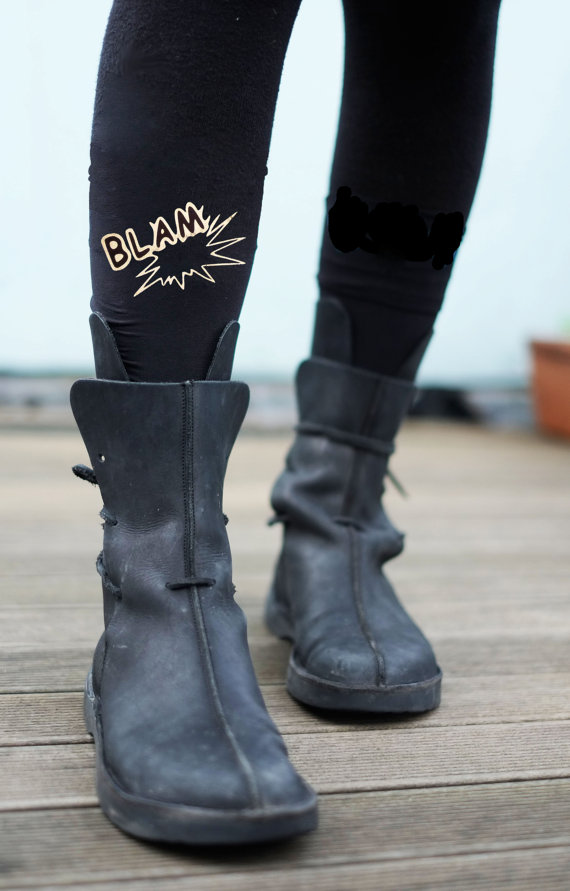 Get them here for $19.22