Bella Hadid could be an extra in "Clueless" with this look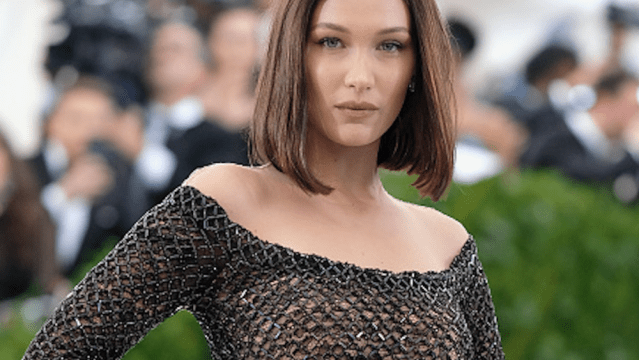 There are some movies that never stop inspiriting our sartorial choices. Whether that's because of their #throwback vibes or just because they're classics, we can watch them over and over and find something new to love each time. Clueless is one such movie, and apparently, even celebrities find it inspiring because Bella Hadid totally channeled Cluelessin a look she wore out and about in London. Bella totally looks like Amber in the film, and her look was the ultimate Millennial rendition of the aesthetic with a short, black pleated skirt and marabou trimmed sweater making the ultimate statement. Oh, and of course, the outfit was complete with a tiny bag.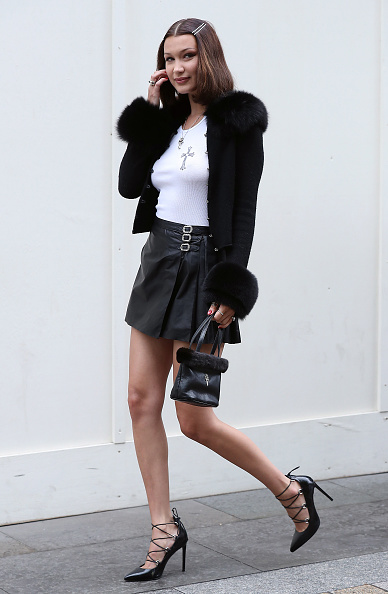 Bella wore her pleated leather skirt with a white tee shirt, lace-up stilettos, a cross necklace, and the ultimate Clueless-inspired fuzzy sweater; her black mini bag even matched with marabou trim. As far as hair and makeup, Bella opted only for two bobby pins on either side of her part to accessorize. Her simple, rosy makeup complimented the preppy-goth look and left us inspired to try the aesthetic for ourselves.
The key to snagging this look?  Apparently, it's plenty of texture, the perfect white tee and the most subtle amount of '90s style hardware. We love that Bella manages to pull off such a specific look without it looking like she's wearing a costume.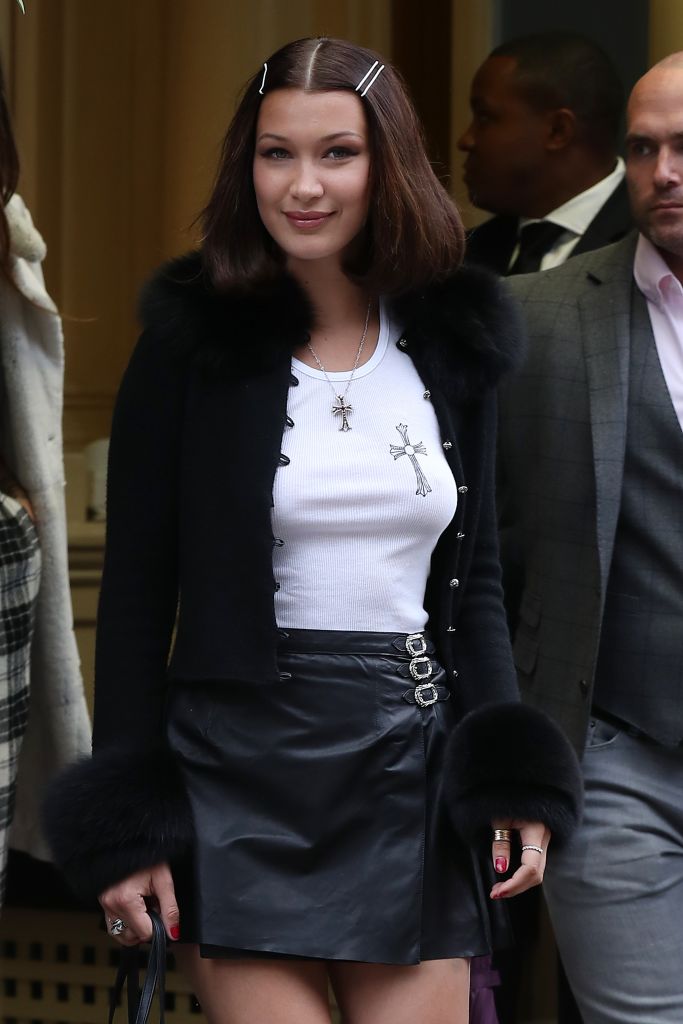 And that SMIZE. We would be feeling ourselves if we had that outfit on, so we're hoping that Bella's feeling the same. We'll just be over here, watching Clueless to live vicariously through Cher and Bella alike.