Bella Hadid is wearing gorgeous gowns with dramatic slits and plenty of diamonds in Venice
Bella Hadid knows how to rock a cute outfit. The model seems to always be wearing something flawless and fabulous. No matter what event she's at, you can be sure she'll be wearing something we're all a little jealous of. So clearly, Bella Hadid looked incredible at yesterday's Bvlgari Party at Scuola Grande della Misericordia in Venice, Italy.
Of course, the city created an amazing backdrop. On top of that, Bella was wearing an amazing gown that we cannot get over. Needless to say, the pictures of Bella are amazing.
Bella seriously looks so old Hollywood glam in these photos.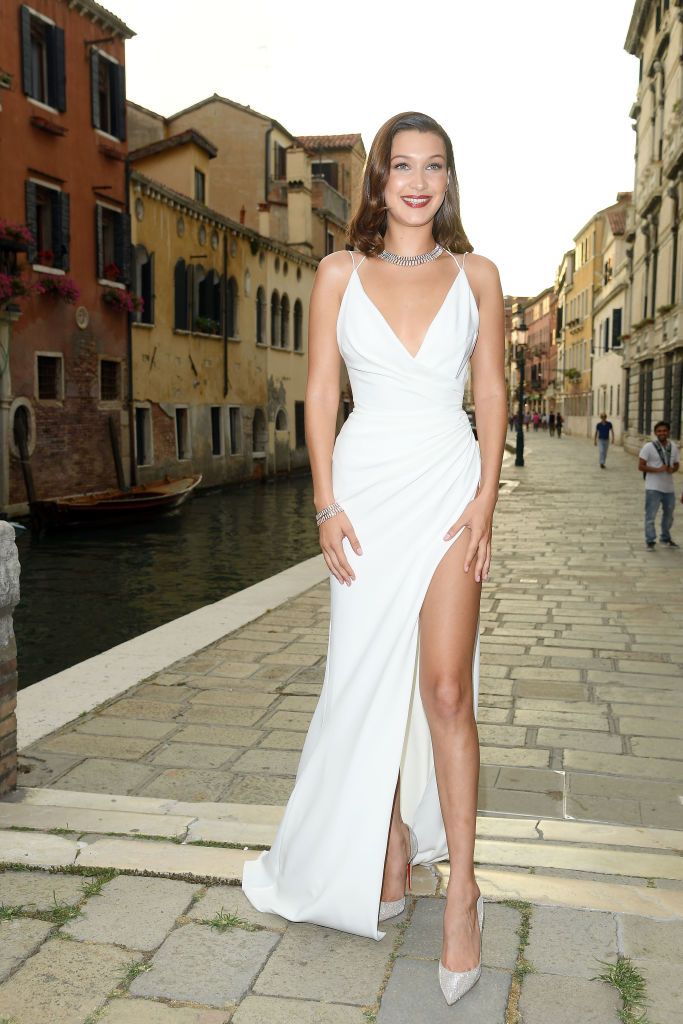 It does not get more elegant than this outfit. Bella is killing it in a long white gown with a slit down the front and pretty white heels.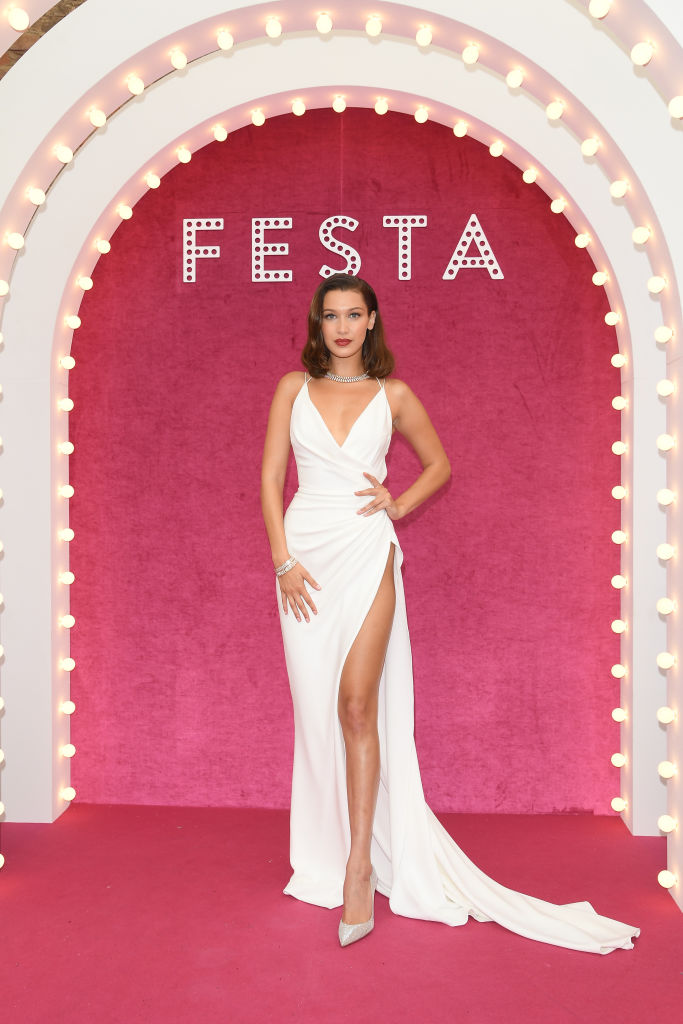 Her hair and makeup are perfectly on point, too.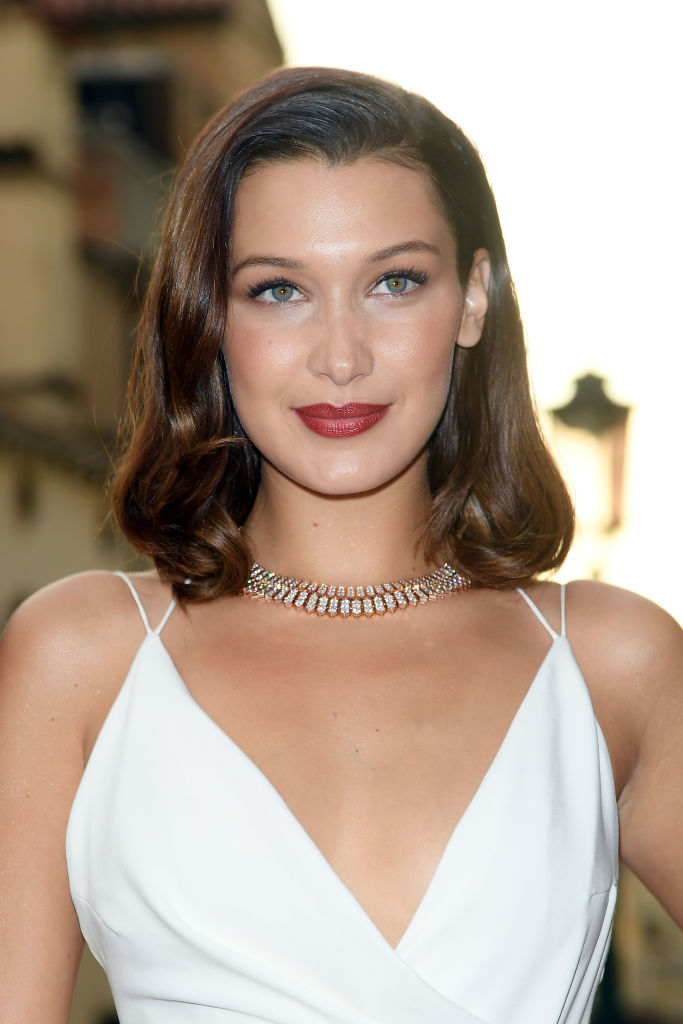 Bella looks beautiful in a classic '50s-inspired hairstyle and a matte red lip. And don't even get us started on that diamond necklace.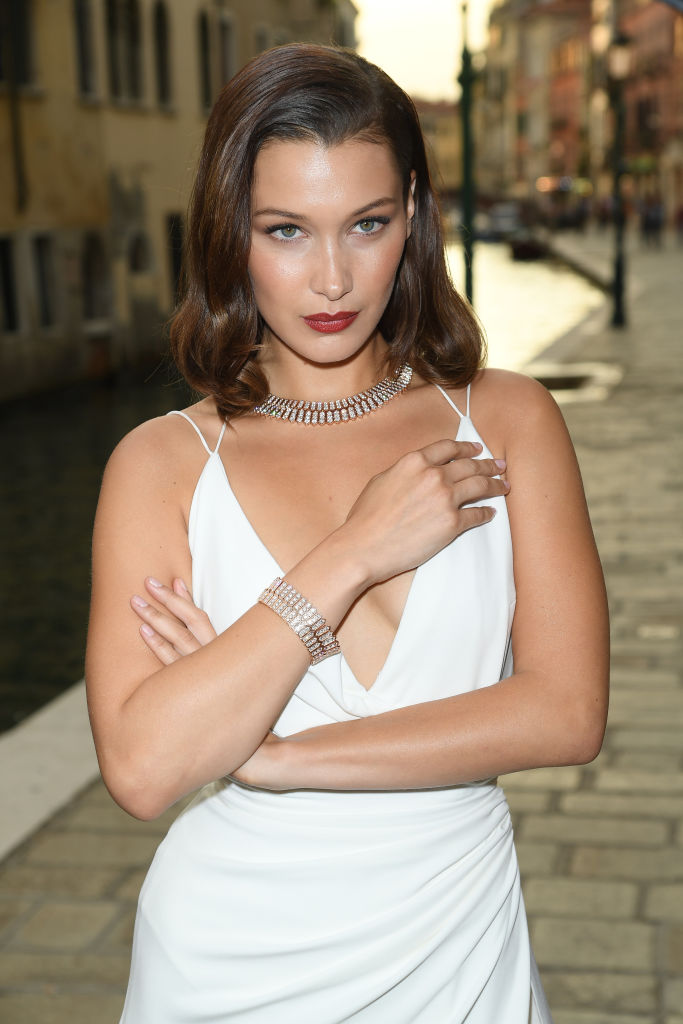 We are getting some serious Lauren Bacall vibes.
Okay, are you sitting down? Because this gets even more amazing. As if it weren't incredible enough that Bella rocked a beautiful white gown with diamonds while walking the Venetian streets on Friday, she did the same thing in a black gown on Thursday.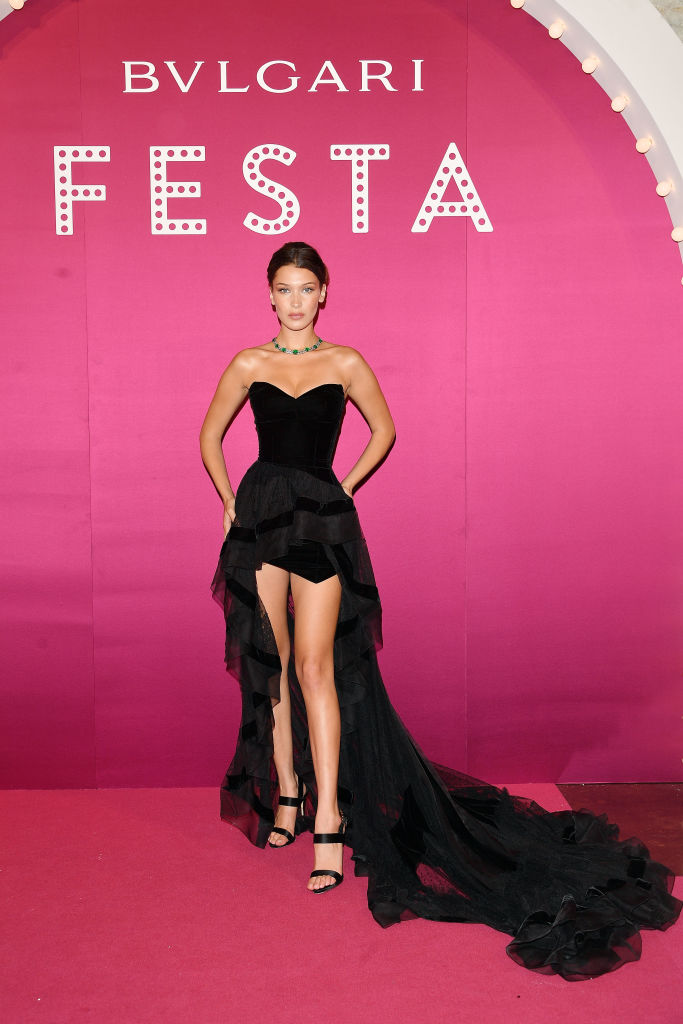 How can one person be so fabulous?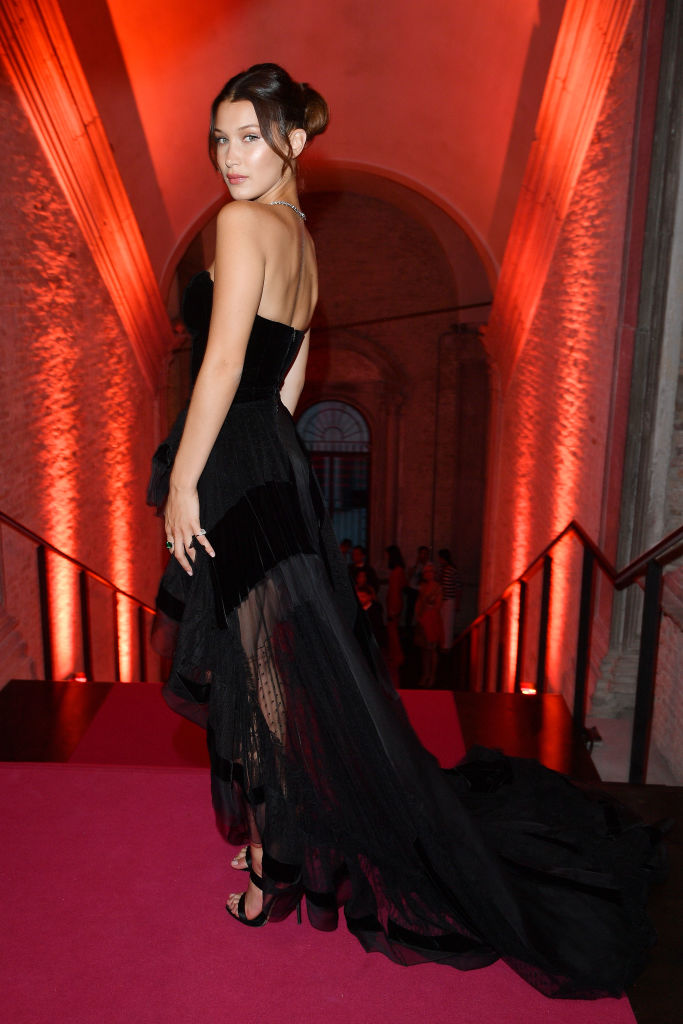 We cannot get over her long, sheer skirt.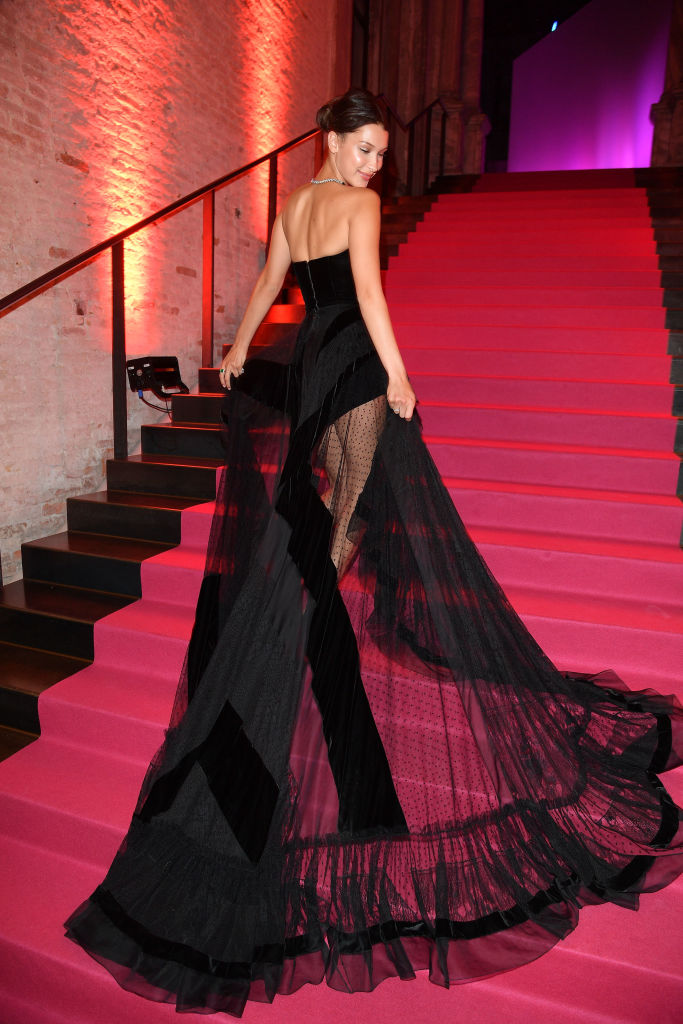 It's so elegant and so cool. The slit up the front is so amazing, too.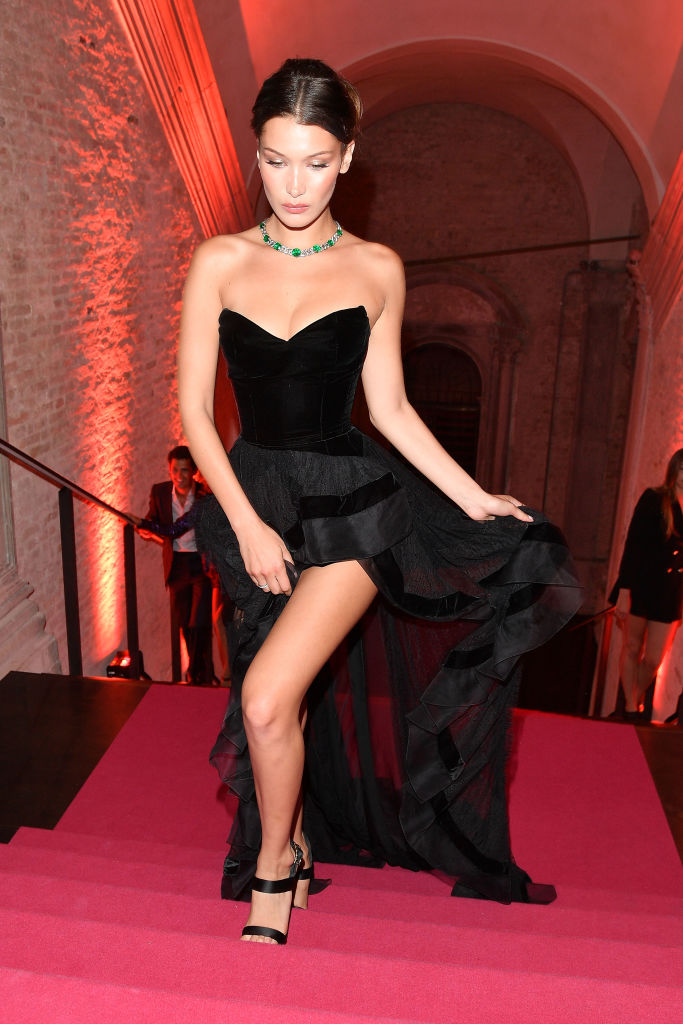 If we were Bella, all we'd do was walk up and down the stairs all night. Because that skirt is made for entrances!
Her makeup and hair is incredibly fresh with a nude lip, subtle eye, and elegant up-do.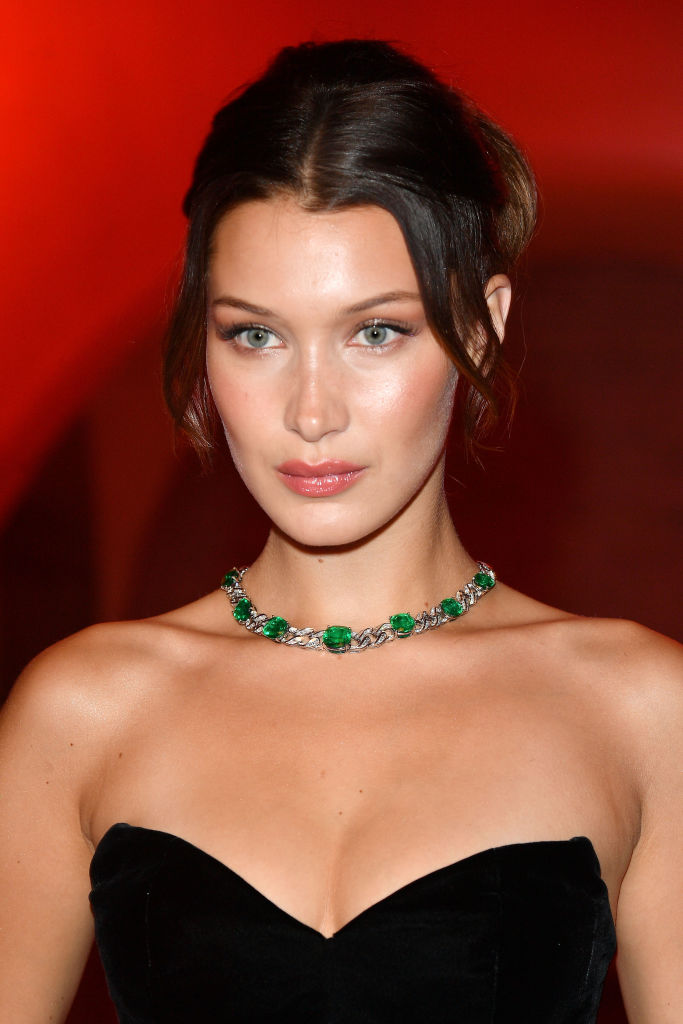 We're loving her beautiful diamond and emerald jewelry, too.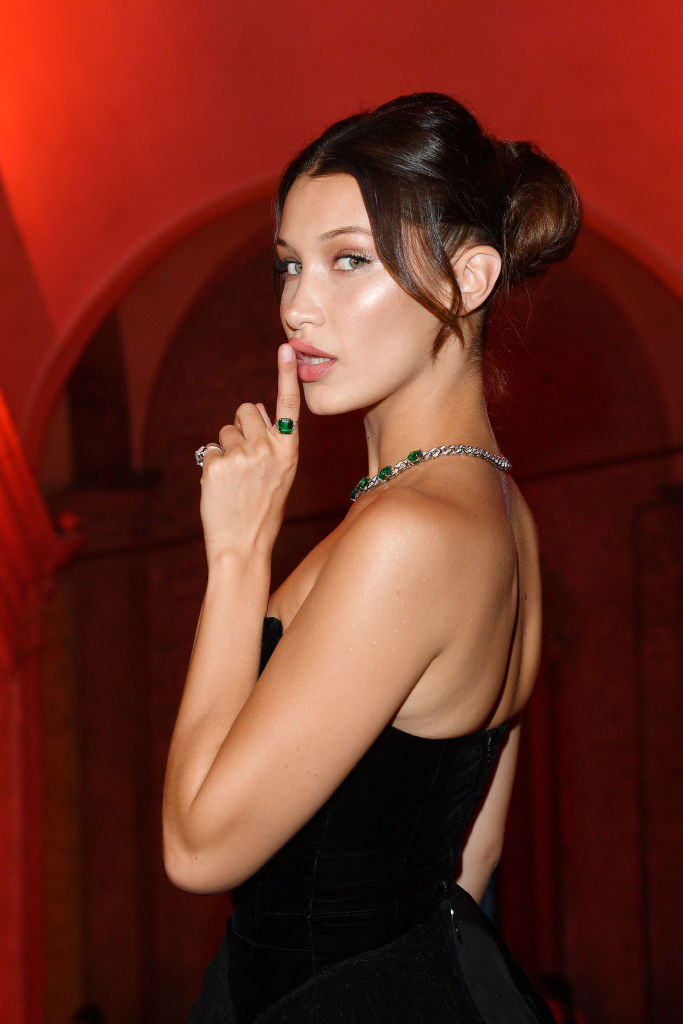 All and all, Bella rocked two beautiful red carpet looks that are the definition of glamour.
So in short, Bella Hadid is so fabulous it hurts.
Wearing a beautiful gown and diamonds for an event in Italy is fabulous enough. But twice in one week? That is off-the-charts glamour. In true Hadid nature, she made it look completely effortless, too. Which makes sense. After all, she is a professional. We cannot wait to see what cool outfit she wears next.