Bella Hadid rocked frangs, aka fake bangs, at the CFDA Awards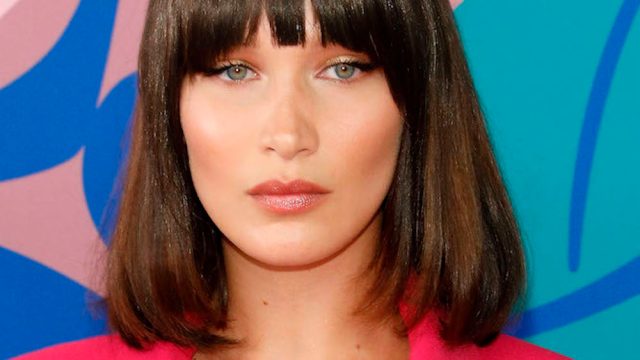 We'll admit to being a bit sleepy today as a result of staying up late last night refreshing our phones for the latest fashion pictures coming from the CFDA Awards. All your faves were dressed to the nines, but we're particularly obsessed with the sleek bob and frangs Bella Hadid rocked, courtesy of hair wizard Jen Atkin. It was the perfect mini-makeover that elevated her entire look to the heavens.
If you're one of these people that are constantly going back and forth trying to decide if you should cut bangs, this look is going to definitively sway you into doing it — we haven't seen a look this flawless in a while. It's a big statement while being relatively understated, and we adore it.
Bella Hadid's entire CFDA Awards is giving us major '80s throwback vibes.
The hot pink coat-dress has a hint of shoulder pads that just screams, "POWER SUIT." Pairing it with a softer pink foldover bag is absolutely delightful. From the belt to her nails, this look just couldn't get any better.
We're not surprised that Bella's hair upgrade for the CFDA Awards comes from the general direction of Jen Atkin's genius — no one does a sharp look like she does.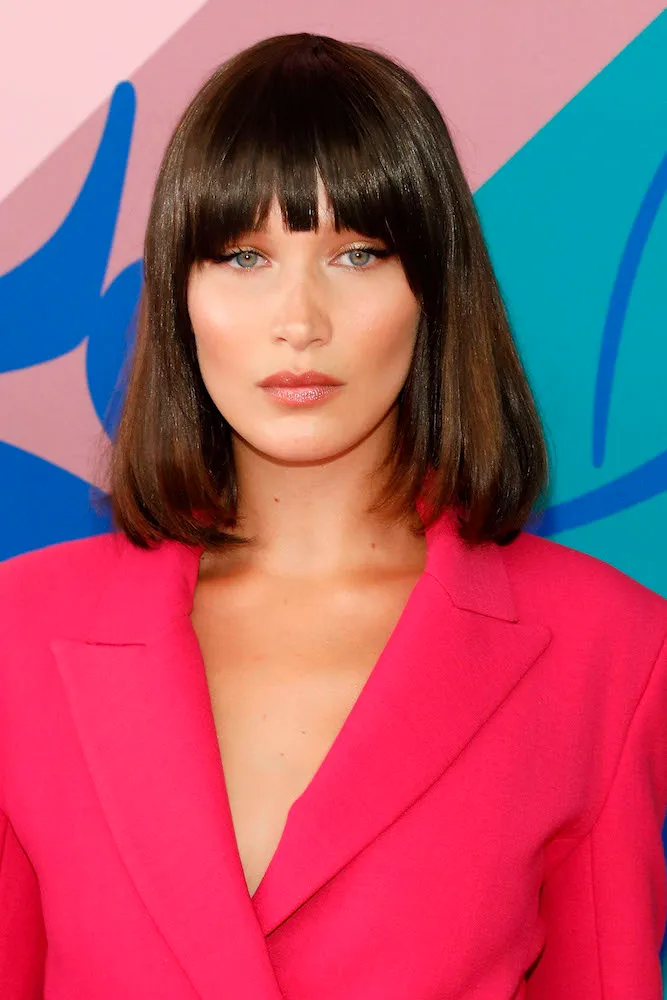 Jen spilled the beans on how she created this look, including that she used her beloved OUAI Wave Spray, Hair Oil, and Finishing Creme. The bangs are the result of clip-in fringe — just the ticket for the non-commital bang.
We all agree that the entire look is swoon-worthy, right? Not a single detail was overlooked in creating Bella's high-fashion ensemble, down to that lovely pinky ring.
We love how glamorous the CFDA Fashion Awards are, it's the perfect opportunity to see all our faves glammed up and taking style risks. Bella knocked it out of the park, and it only makes us more excited to see what new looks she'll try out next. She certainly never disappoints.