Bella Hadid tried out a new hair color for Thanksgiving and she looks AMAZING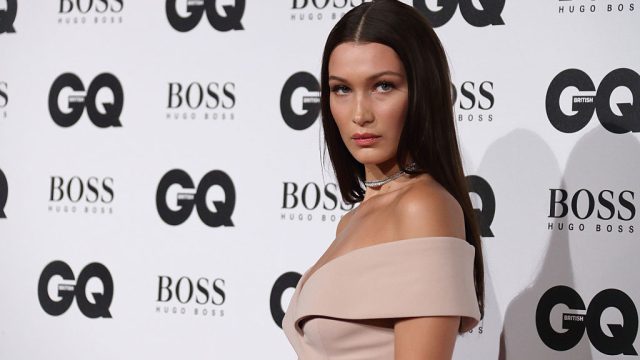 As a result of the changing seasons, a lot of people are trying out new hair colors — and that includes celebrities. As seen on Instagram, Bella Hadid tried out new hair color for Thanksgiving and she looks amazing.
Bella spent this Thanksgiving cooking and celebrating at home with her friends and family. Which is very different from the glitzy image some have of her. It's probably easier to celebrate with close friends and family than to whisk off to an island somewhere!
Bella wore a platinum blonde wig while cooking, and we're really feeling her new look.
While a lot of celebs have been rocking the platinum blonde look, you might not be brave enough to take the plunge. Bella has the right idea, trying out a wig before committing to dying her hair. In fact, she's spoken out about why she prefers to keep her hair dark. Earlier this year, she told Allure:
"I just have a darker personality. And my sister being blonde and me being brunette, it's a good separation. I put a blonde wig on and think it would be fun to go back, but I'm happy with my hair. Blondes are so angelic. My sister can get away with anything."
If you're loving Bella's look but don't want to go blonde yourself, you can copy her makeup. Bella has shared her favorite products on social media.
https://www.instagram.com/p/BNKNuvCgNm0
In fact, you can watch her expertly navigate you through her makeup routine online. For free.
https://www.youtube.com/watch?v=_u86npjGe7w?feature=oembed
The California beauty will walk the runway during the Victoria Secret fashion show next month. We honestly cannot wait to see what looks she rocks this year.