Bella Hadid just went even blonder, and she could be Gigi's twin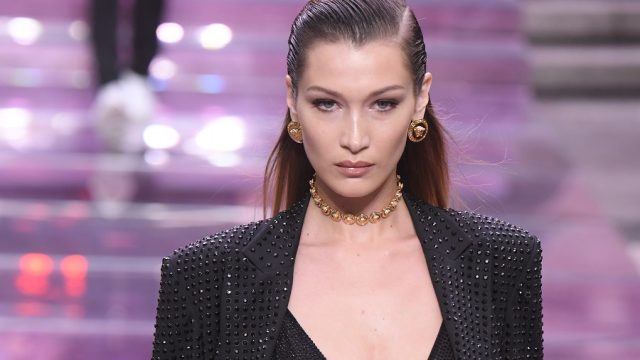 Update, August 20th, 2:45 p.m. EDT: Bella Hadid is really committing to being a blonde. Nearly a month after debuting blonde hair that mimics her natural color, the model showed off new photos of her even lighter shade. Gigi, is that you?
First, back on July 31st she made the case that blondes truly do have more fun, revealing her shade in vacation photos that are, frankly, making us want to go on a girls' trip of our own right now.
Then, just two days ago on August 18th, she proved she was letting the color stick around with a selfie post.
We love the look, and judging from the Instagram comments, everyone else does, too.
Most of us know Bella Hadid as the brunette to Gigi Hadid's blonde, but it turns out that even supermodels aren't immune to the desire to lighten up their locks in the summertime. Bella just debuted blonde hair on Instagram, and now she could definitely be mistaken for Gigi's twin.
In a couple of behind-the-scenes shots from a W Magazine photo shoot, Bella showed off her new hair color, a sunny blonde shade that will make you wish you were lounging on the beach. In the pics, Bella can be seen cuddling up with the most adorable horse (the Hadids have long loved horseback riding, by the way), and we couldn't help but notice her normally dark brown hair is suddenly very, very blonde.
Of course, the color could be the result of extensions or a wig, but it seems like Bella has actually been gradually going blonder right before our eyes for months now.
Check out the photos of Bella's gorgeous new beach blonde waves, which she posted to Instagram Stories on July 15th.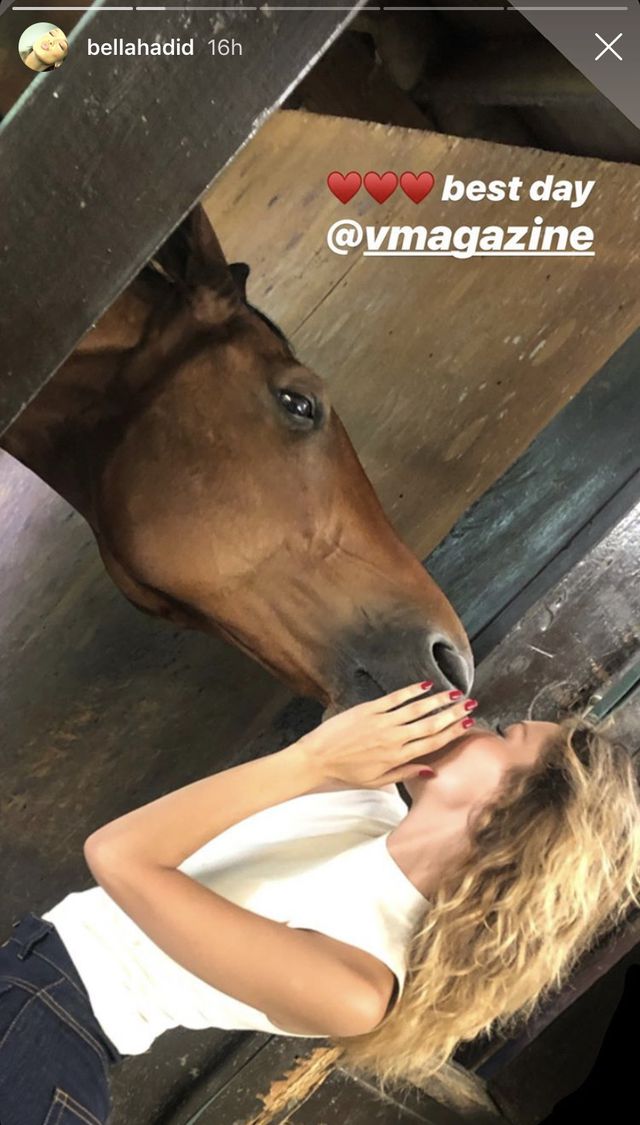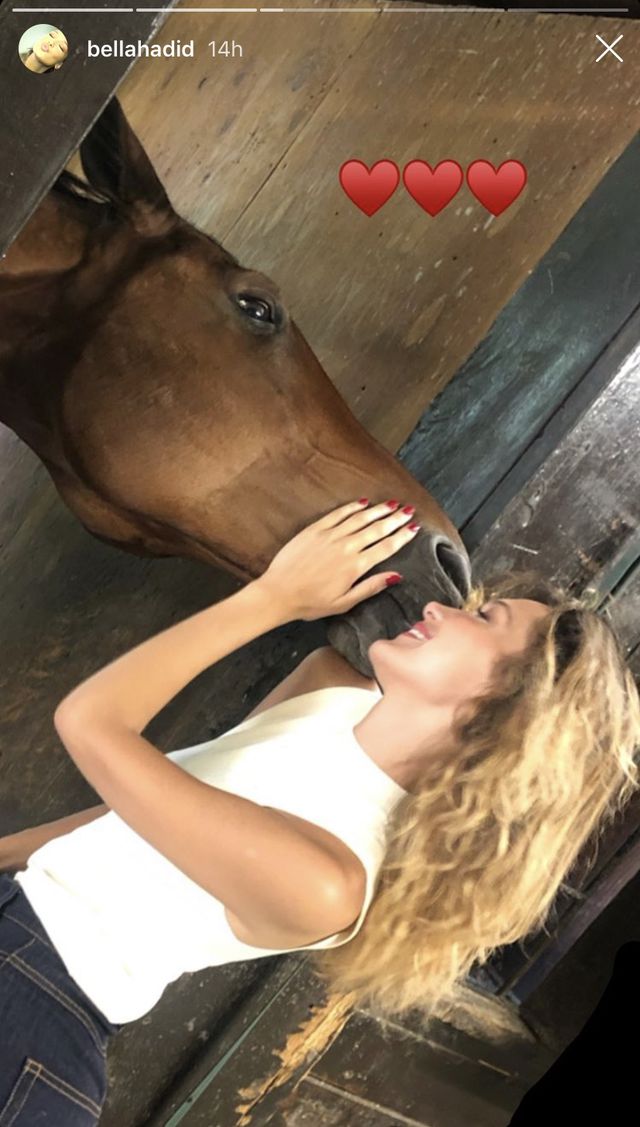 Turns out that Bella has been making a gradual switch to blonde for a while now—back in March, she showed off her lighter strands, captioning the shot, "Back to dirty blonde, back to my roots," and crediting photographer Mert Alas with the motivation for a shade switch-up.
And yes, if you just did a double-take upon reading that caption, it's true: Bella is actually a natural blonde, as evidenced by the adorable throwback photos her mom Yolanda Hadid is always sharing on Instagram.
In 2017, her colorist Keith Shore, told Bravo that Bella's "natural color is a much lighter version of what she has now," even though she's made a name for herself in the modeling world with dark brown hair.
It seems like we'll have to wait and see if the blonde is here to stay—in fact, a day later, Bella posted a photo of herself in a super-sleek, super-short red spy wig, most likely for a modeling gig, so it's clear she's all about having fun with her hair right now.
Stay tuned for more on her hair transformation. We have a feeling Bella will always keep us on our toes when it comes to her beauty looks, and we love it.
Originally posted July 17th.