Bella Hadid gives athleisure a fresh 2017 twist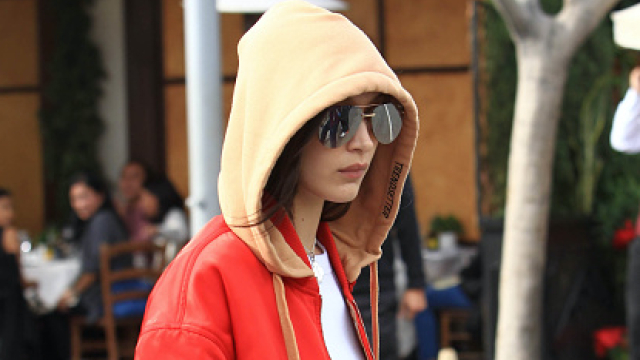 It's no secret that Gigi and Bella Hadid are the queens of athleisure, as they constantly rock the look in their off-duty hours. You know, when they're not slaying the runways or walking the red carpet. And the good news is, the biggest style trend of the past year shows no signs of slowing down, and it's all thanks to Bella's latest sighting in Los Angeles.
The supermodel clearly loves athleisure (after all, she's the new face of Nike for a reason!) and she's frequently spotted wearing upscale gym clothes on the street.
Bella was spotted out in Los Angeles yesterday on a coffee date with her brother, Anwar, and she gave the athleisure look a fresh 2017 twist. Instead of tight leggings and curve-hugging top, this look is all about a looser feel, while still being figure-flattering.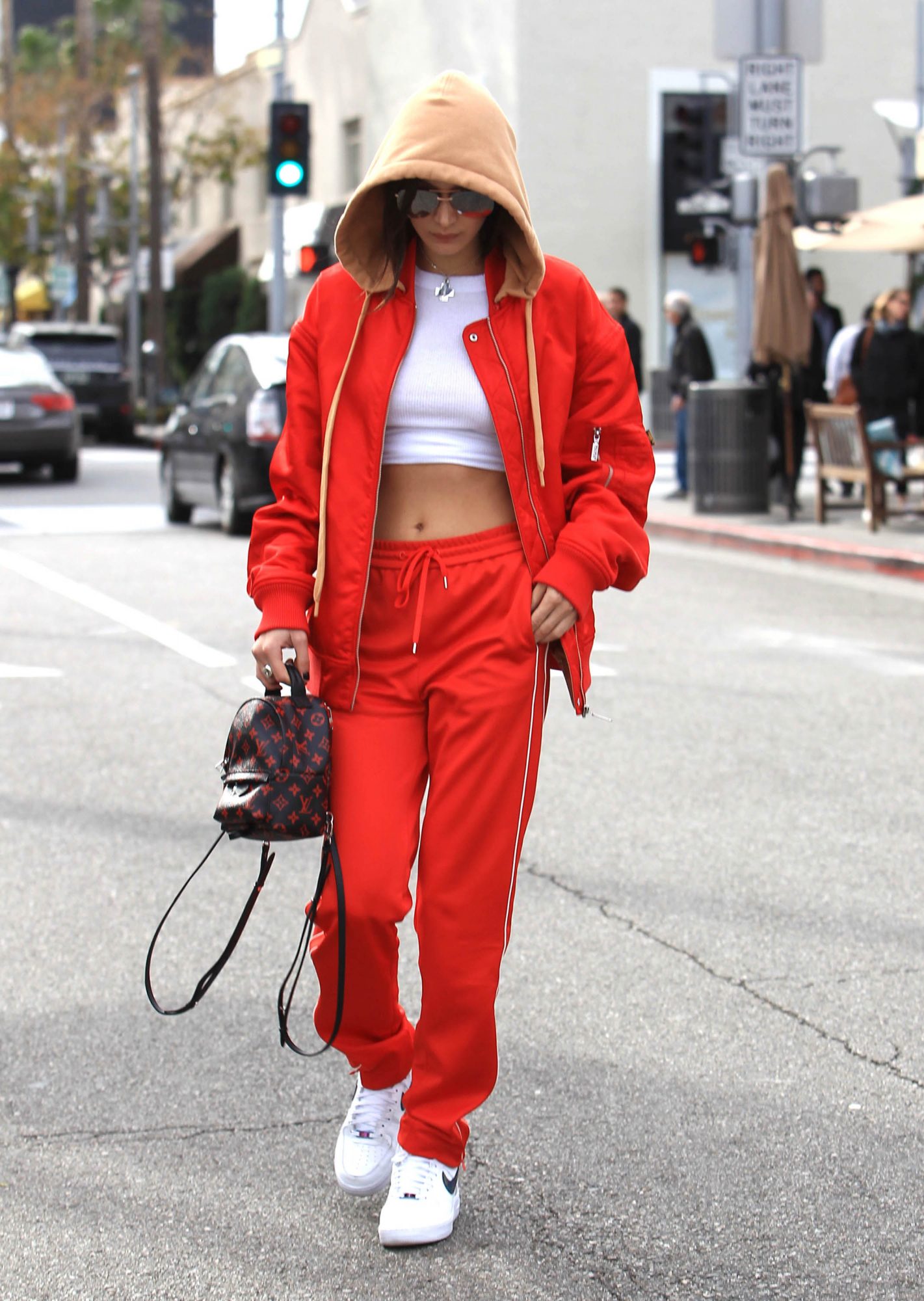 Bella paired her matching cherry red jacket and sweatpants with a white crop top and Nike kicks (obviously) and perfectly accessorized her look with oversized aviators and the cutest black and red Louis Vuitton backpack.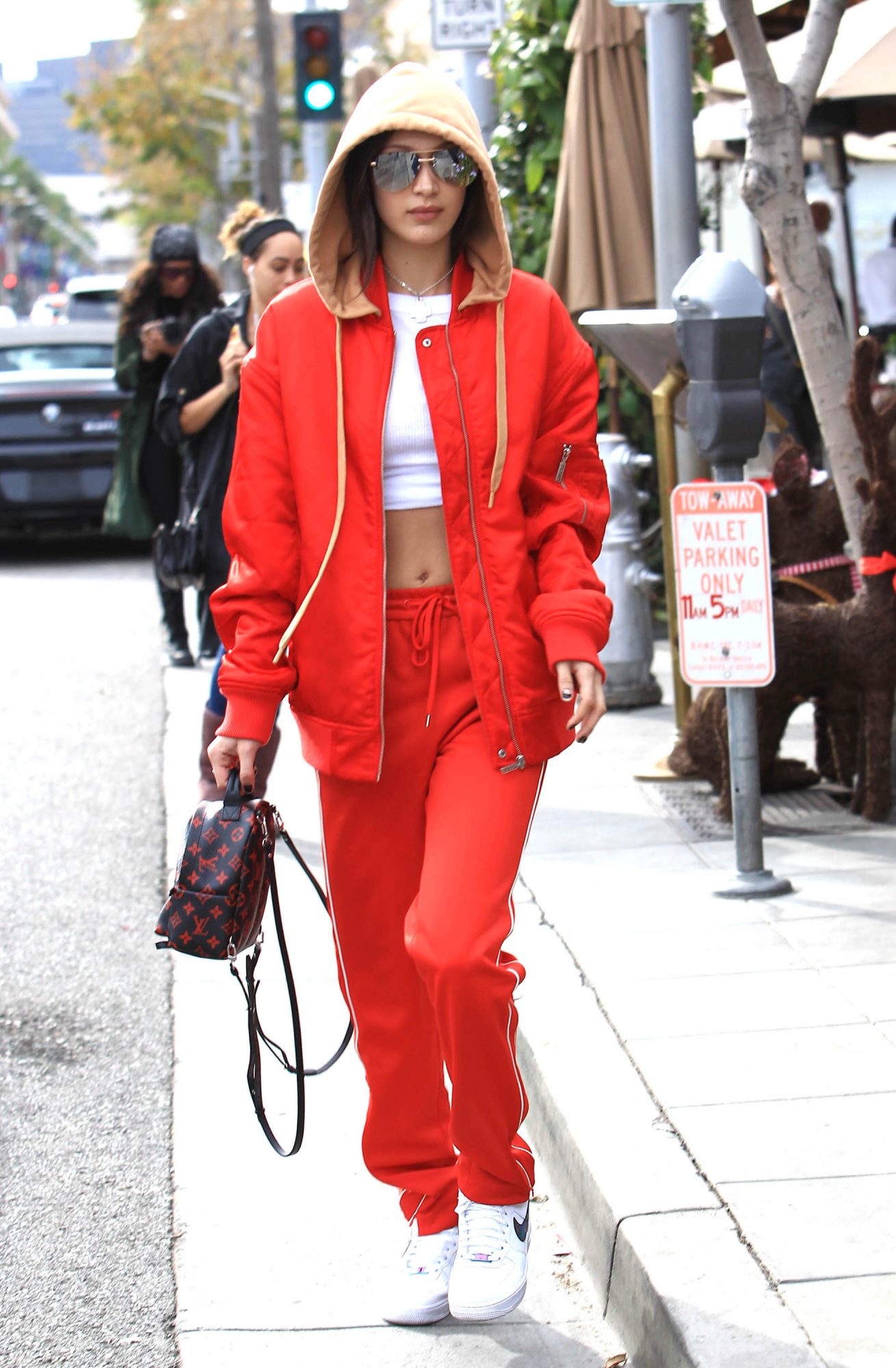 Bella's tracksuit is the perfect outfit to wear when running errands or grabbing coffee with friends, just like she did. As for her adorable mini backpack? You can grab your own Louis Vuitton Palm Springs Mini Backpack for a cool $1,910. Supermodel swag not included, unfortunately.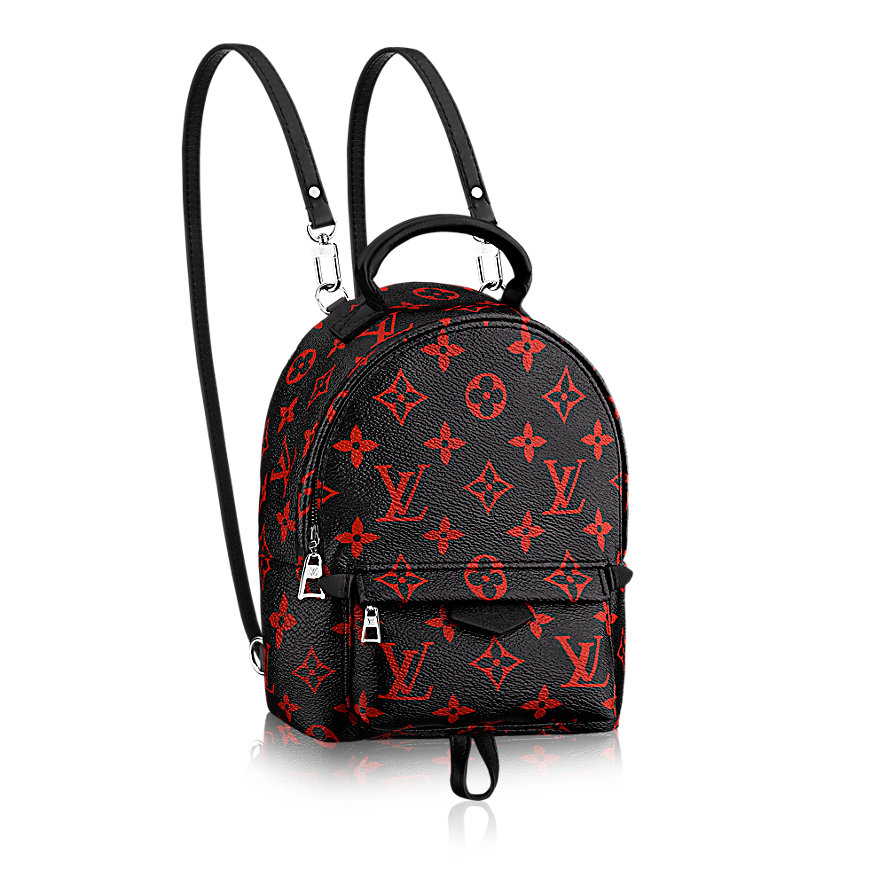 Of course, even if dropping all that dinero on a purse isn't in your current budget, you can still look just as cute as Bella in your athleisure.