Bella Hadid wants to be an actress, and we can totally see her in her dream role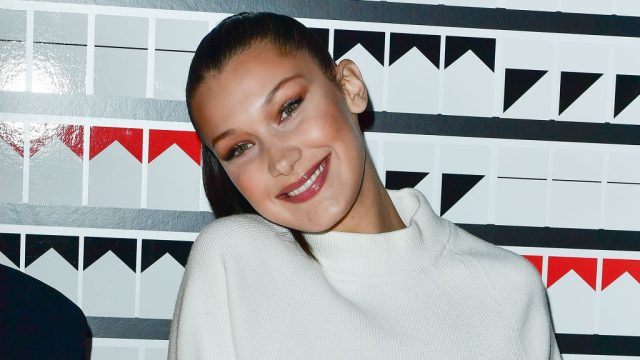 It seems like whatever Bella Hadid sets her mind to do, she's going to excel at it. Currently, she is the spokesperson for a handful of big name brands, including Bulgari accessories, Nike, and Dior makeup.
Most recently she's been killing it in the international fashion scene, including this week's Milan Fashion Week. She really is a jack of all trades. And now, Bella announced she wants to switch it up, career-wise.
She told reporters for WWD she would consider acting in the near future.
She talked to the publication during Bulgari's B.Night party directly after the show in Milan.
She confessed, "I'm going to stick with this [modeling] for a while and kind of ride it out. And then eventually, I'll hopefully start dabbling in acting. But I want to be able to give my full attention to one or the other."
Once Bella does turn to acting, she knows exactly what types of roles she will play.
She said, "I think I want to be like a superhero."
We would very much like to see this as well.
She would make an incredible superhero. Plus, the world needs more female superheroes. Who better to take on that job than our favorite supermodel?
Bella stays busy with all her dozens of other jobs. So we might have to wait a while to see our superhero dreams come true.