Bella and Gigi Hadid's nude British "Vogue" photo shoot has set the internet on fire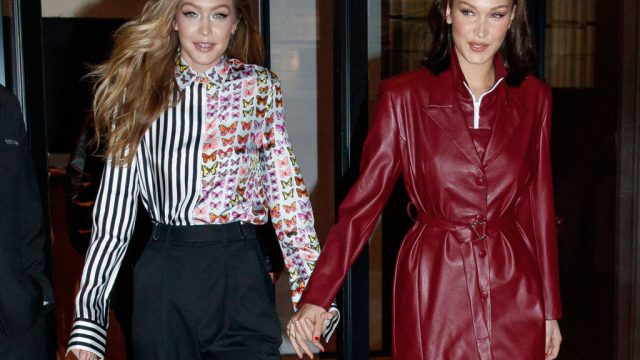 Sisters Bella Hadid and Gigi Hadid are this month's British Vogue cover stars, and while a coveted spot like this one should be an honor and an achievement, their dual covers were instantly controversial.
The image in most question from the British Vogue shoot features the girls naked and entwined. The internet is irked by the fact that British Vogue is a magazine about fashion and clothes, and yet the girls aren't, you know, wearing any. Also, many feel as if the pose is weirdly sensual for sisters. However, there are some defending the image — accepting it as art and appreciating the pro-nudity, body-positive aspects of it.
"Sisters reunited. As the most in-demand sisters in the fashion industry, it's more common to see @bellahadid and @gigihadid apart. However, the sisters reunited for the March 2018 issue of @britishvogue cover story," editor-in-chief Edward Enninful tweeted along with the image.
On Twitter, it's quite a mixed bag of uproar.
false
https://twitter.com/udfredirect/status/958139977929502720
false
Twitter also pointed out some bizarre potential Photoshop as well.
https://twitter.com/udfredirect/status/958239518280355845
false
As far as the Hadid's are concerned, they saw the photo shoot as a huge honor. Both women shared their solo covers and included glowing tributes to all the creatives involved.
"My @BritishVogue cover! All my love to you sweet, sweet @edward_enninful and all at @britishvogue for having my beautiful sissy @gigihadid and I share the March cover showing how similar we really are…Shot by our beloved and adored #SteveMeisel wearing @versace_official," the younger Hadid shared on Instagram.
As for the supposed sensuality of the image, neither sister has weighed in or explicitly commented on that debate. We think it's okay for grown sisters who are professional models to pose however they feel comfortable posing, and to not ascribe sexual definitions to subjective art.