So bell sleeves and skinny jeans might be destroying your back, according to science
We've all heard of such a thing as "pain for beauty," but this new study is taking it to the next level by crushing our fashionista hopes and dreams in one fell swoop. Okay, that's a ~bit~ dramatic, but you get the point. The British Chiropractic Association released new consumer research pinpointing the fashions most responsible for back and neck pain, calling out the top five culprits. And it's pretty depressing considering every item on the list is one we all probably own and adore.
Without further ado, the top five items killing your back-slash-neck-slash-posture, in order, are:
1 Skinny jeans
2 Oversized bags (worn on one side of the body)
3 Coats with large, fluffy hoods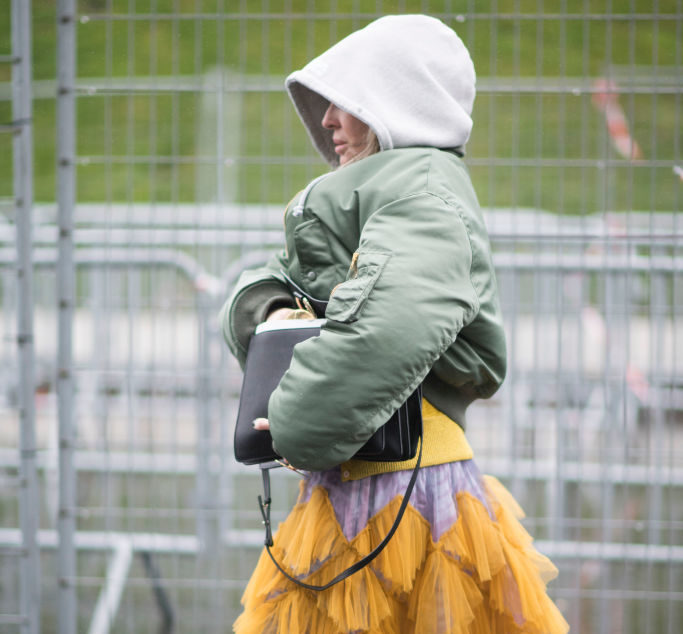 4 High heels
5 Backless shoes, like mules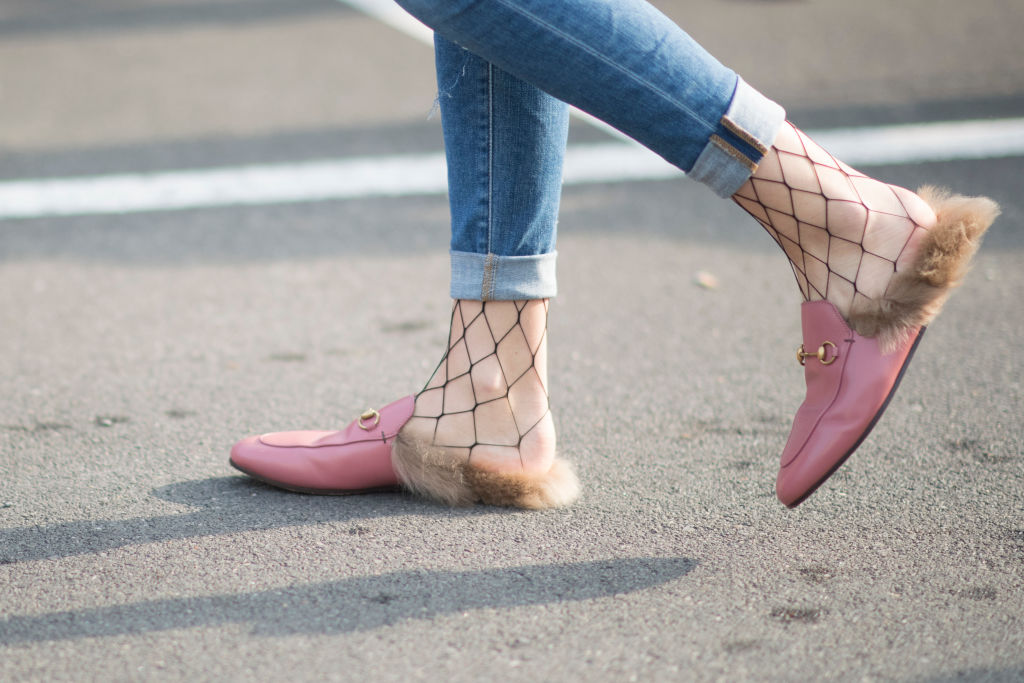 And while they didn't make the short list, you'd best watch out for your trendy bell sleeve tops and anything with an asymmetrical hemline. They're next.
Some of the most popular items of clothing can have a hidden health impact. While overloaded and heavy handbags are a common culprit, some more unexpected items like skinny jeans can also wreak havoc – they restrict free movement in areas such as the hips and knees, affecting the way we hold our bodies.
"New trends such as asymmetric hemlines, oversized sleeves and hoods and heavy jewelry can also create problems."
Say it ain't so!
While we'd never advise doing something that's harmful to your health, there's got to be some middle ground here. Can't someone just invent Posturepedic mules? Or circulatory-conducive skinny jeans? Throw us a lifeline, designers!