All the realest behind-the-scenes moments from the 2020 Oscars red carpet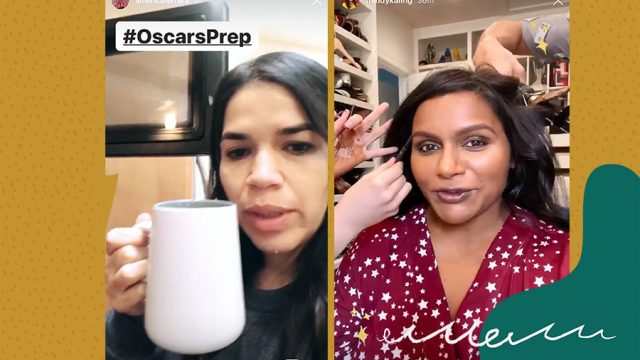 Ever wonder about how much time, effort, and straight up manpower goes into giving Hollywood's biggest stars their show-stopping, red carpet glam? Us, too. That's why when celebs use social media to give us a sneak peek into their pre-awards show routines, we watch—and watch closely.
In preparation for the 2020 Oscars, our eyes were on some of our favorite actor's and actress's Instagram accounts, as they gave us a behind-the-scenes glance at what goes on before—and during—those head-turning poses on the red carpet.
From an inside snapshot of their beauty routines to the rare behind-the-scenes look at what the awards show is actually like, these moments prove that celebs are really just like us.
America Ferrera got *really* real.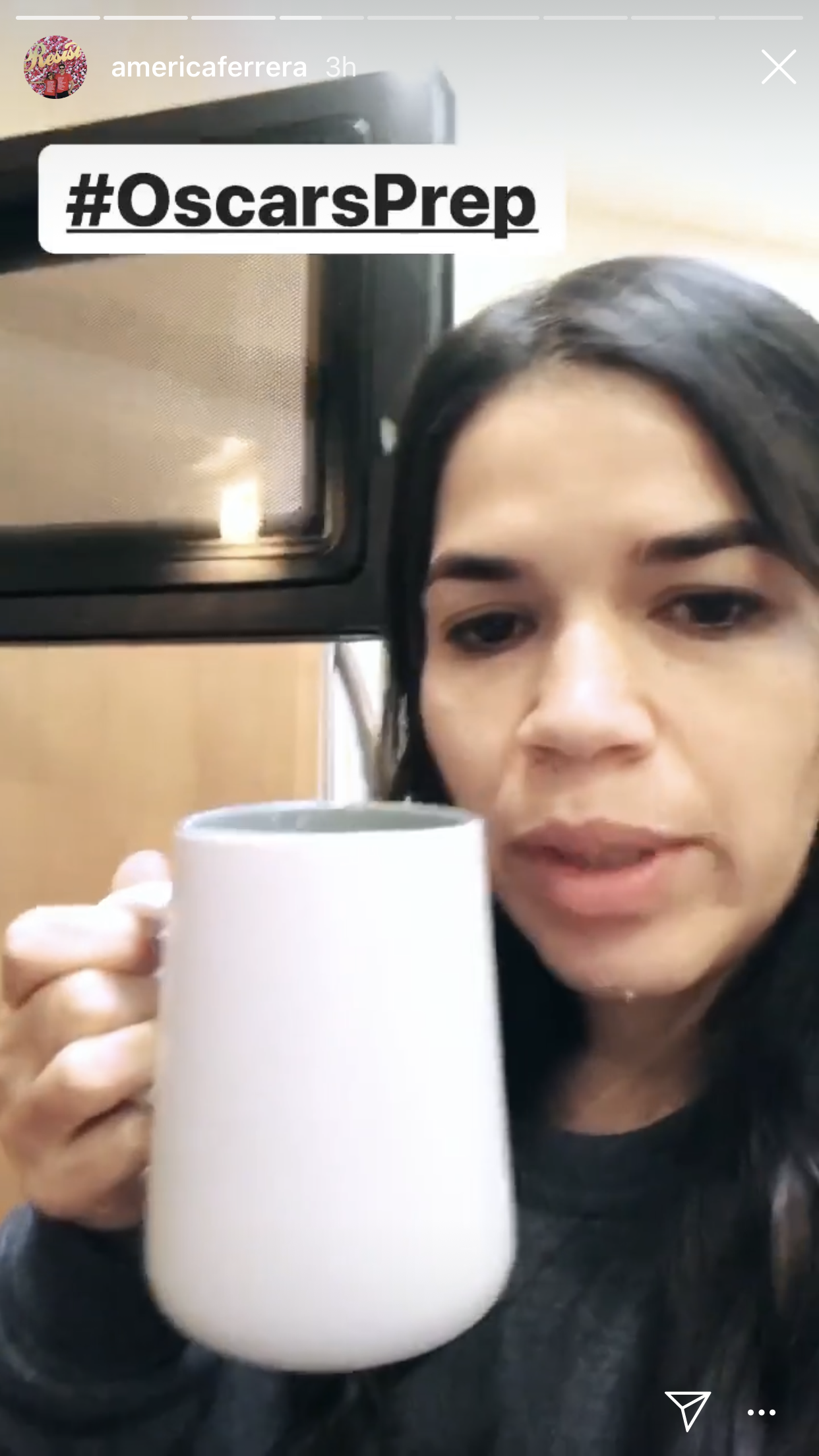 America Ferrera proved that it's not always glitz and glam while getting ready. Her morning routine involved picking up her dog's sh*t, and reheating a day-old cup of matcha in a mug that said, "Awards Show Season." (She's pregnant so it was the only caffeine she could have).
She made sure to check in with her followers, too, by jokingly saying, "Just checking to see if this is the award prep content that you wanted to get this morning… just holler at me and let me know if this is the content that you're craving" Yes, America, we are craving ALL  the realness.
Florence Pugh's excitement was palpaable.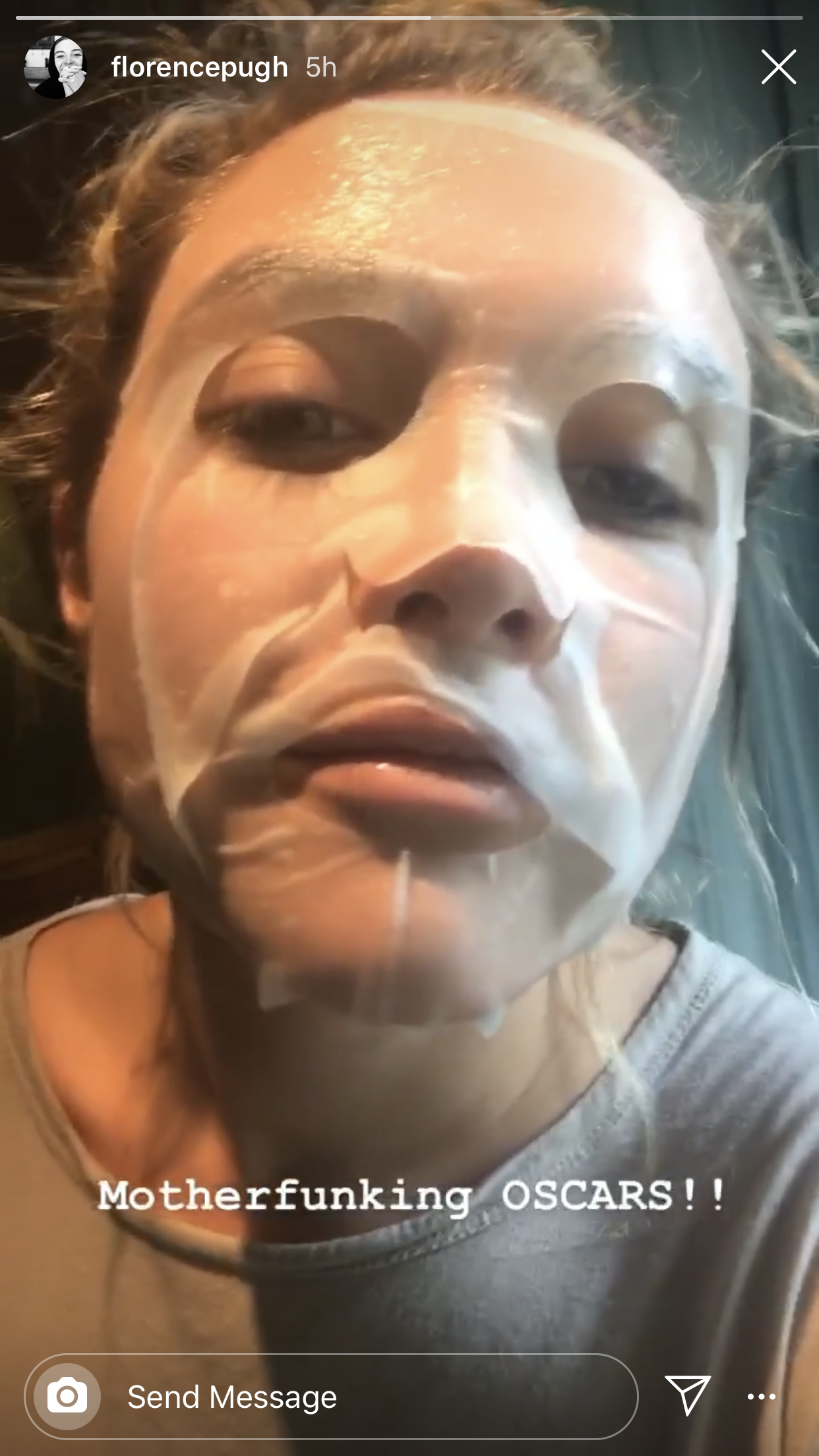 Little Women's breakout star Florence Pugh proved that just like us, she loves a good sheet mask. The British actress was up bright and early this morning, showing it off on her Instagram story with the caption; "Motherf*cking Oscars!" We can feel her excitement.
Julia Louis-Dreyfus took us inside "the beautification business" of a true star.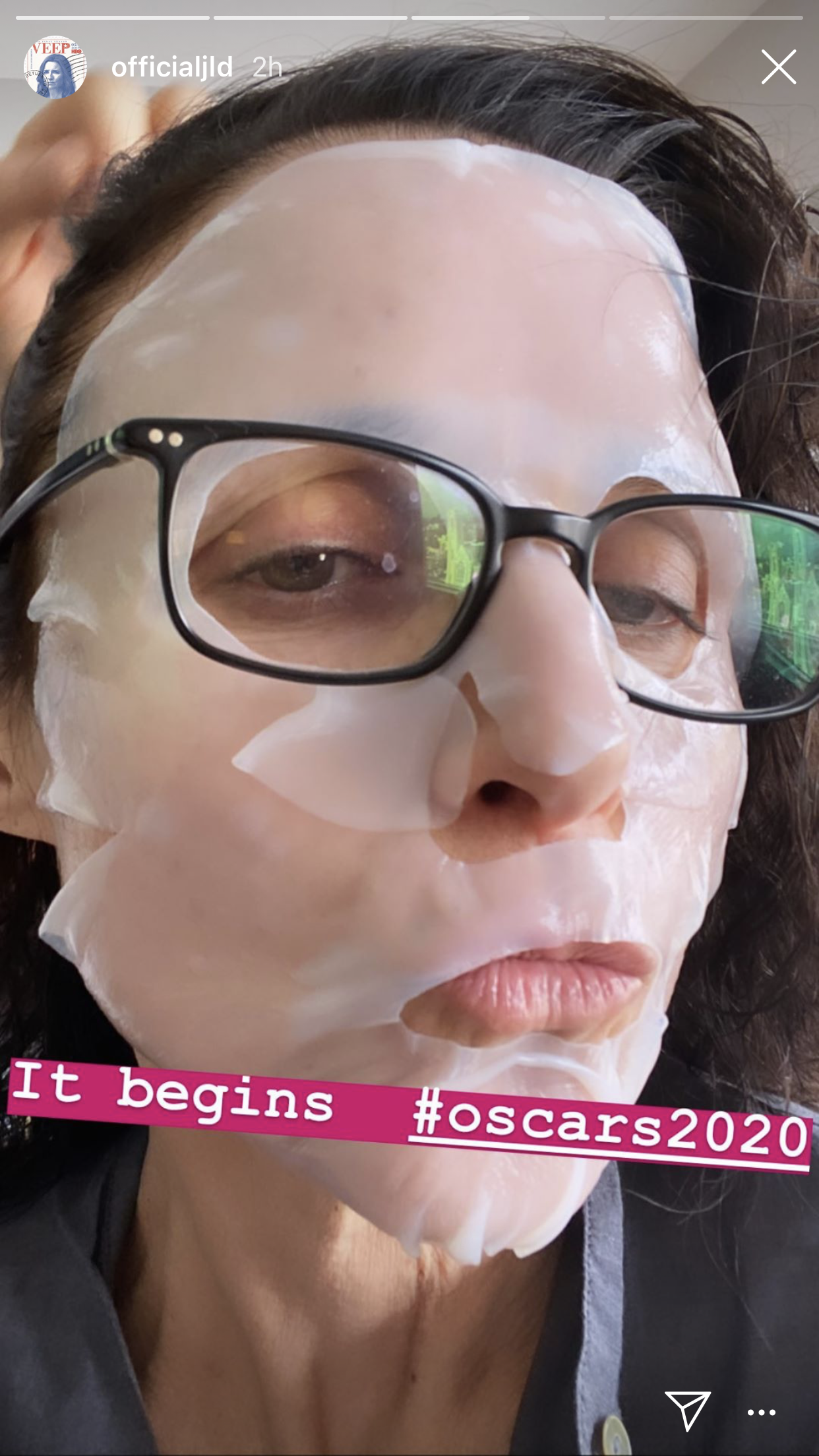 Another face mask lover was Julia Louis-Dreyfus, who  gave us the behind-the-scenes into "the beautificiation business" as she put it, showing off her LA hotel room, which was packed to the brim with hair tools, beauty products, and makeup galore.
Mindy Kaling listened to Dua Lipa radio while getting glam.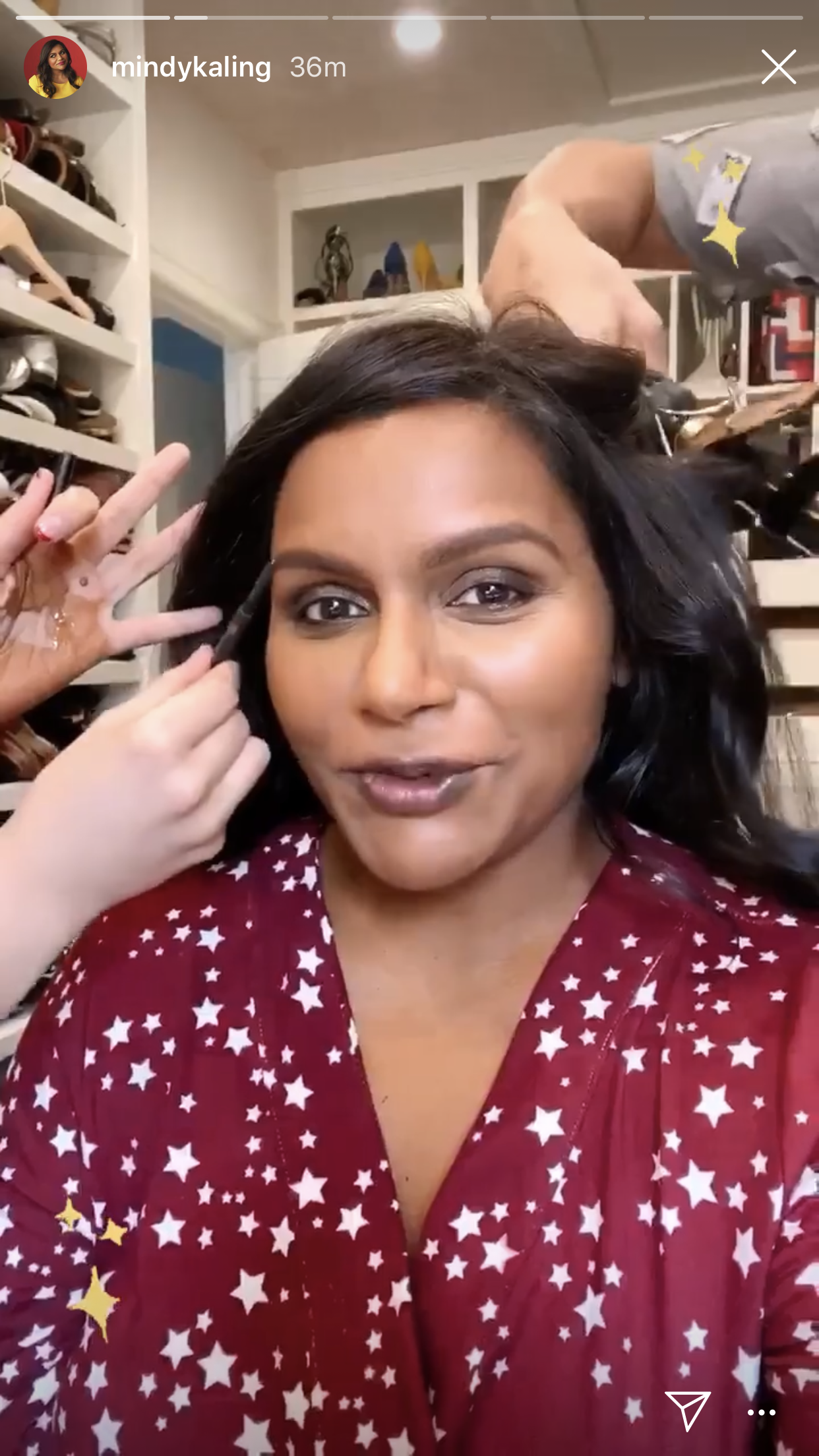 Filming from what looks like her very own walk-in closet, Kaling was up and at 'em on Oscars morning alongside her "usual suspects"  AKA hairstylist Marc Mena and makeup artist Janice Kinjo. The trio spent the morning listening to Dua Lipa radio on Spotify and staying hydrated.
"We're drinking water," Kaling shared on her story.  "If I could leave you with message, it's stay hydrated. Especially since I'm really nervous about presenting today I don't want to trip…I don't want to be a meme."
Rebel Wilson took a chilly plunge in the name of beauty.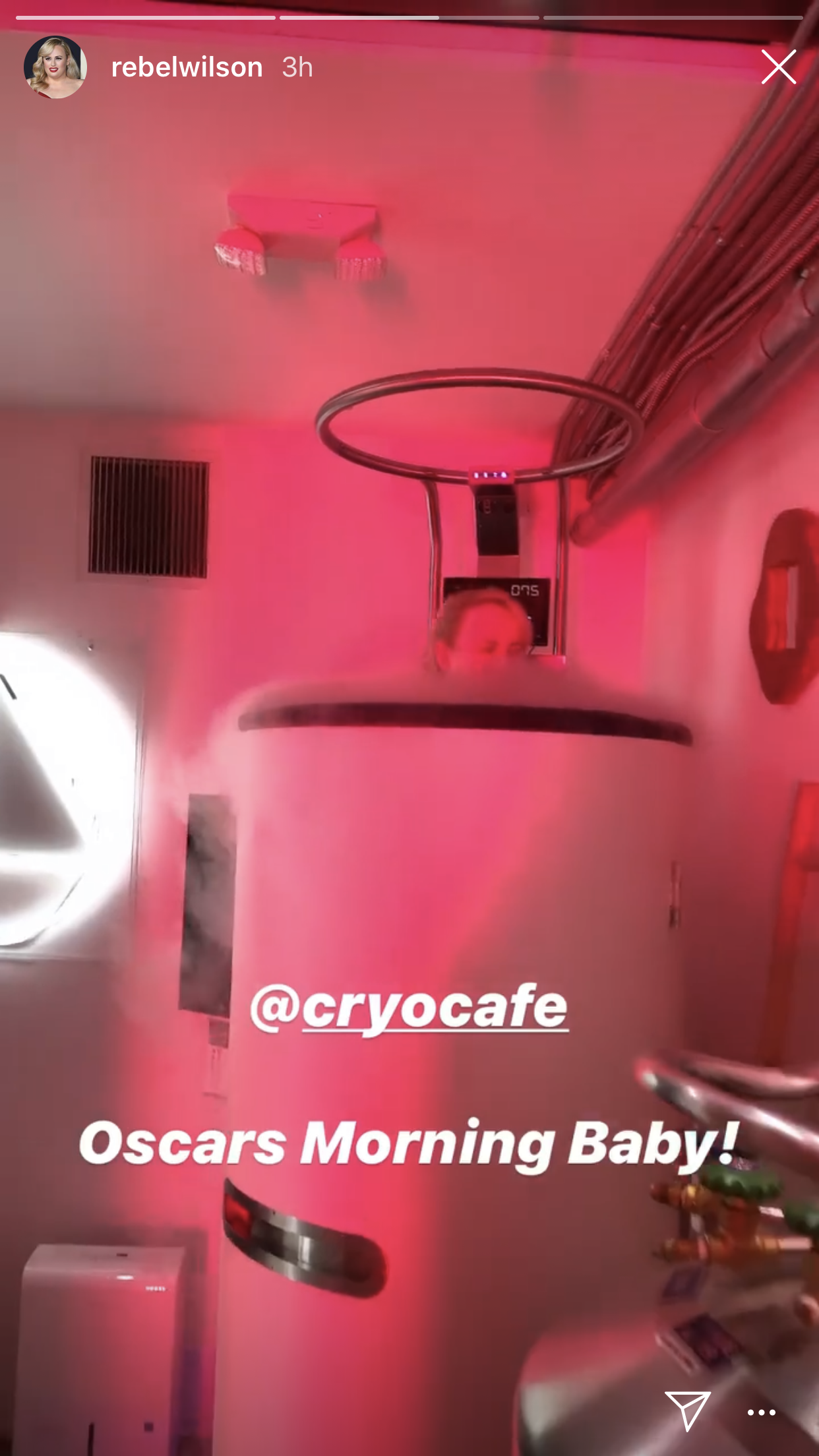 In other interesting getting ready routines, Rebel Wilson spent her morning freezing in a tank—in the name of cryotherapy that is. The treatment uses extremely low temperatures to decrease inflammation, increase cell rejuvenation, and even skin tone—so if Rebel shows up to the red carpet fully glowing, this is why.
Like many of her peers, she also posted a selfie snap of herself in a silky sheet mask, while getting her hair blown out.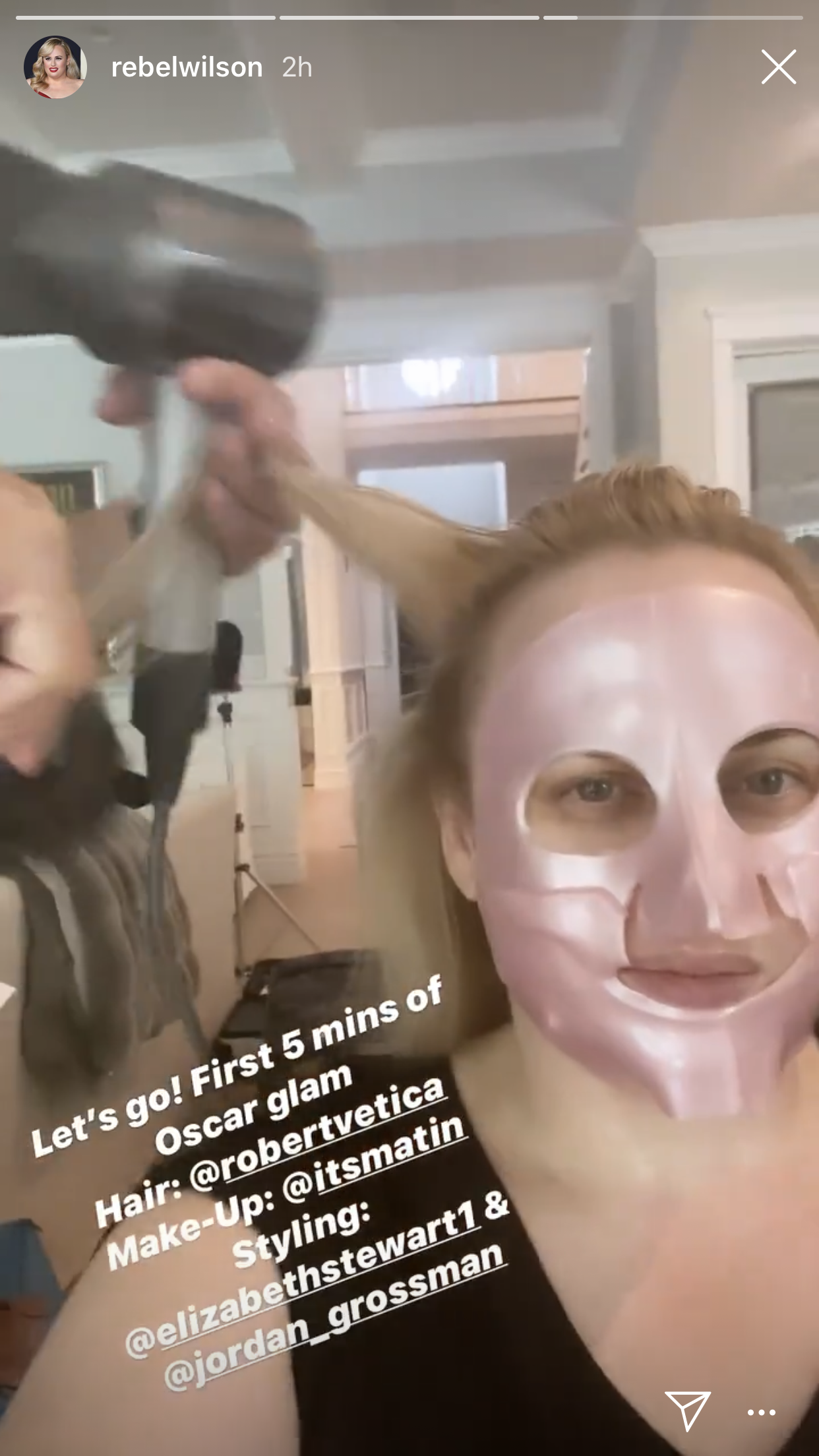 Kelly Ripa showed us she has nothing to hide.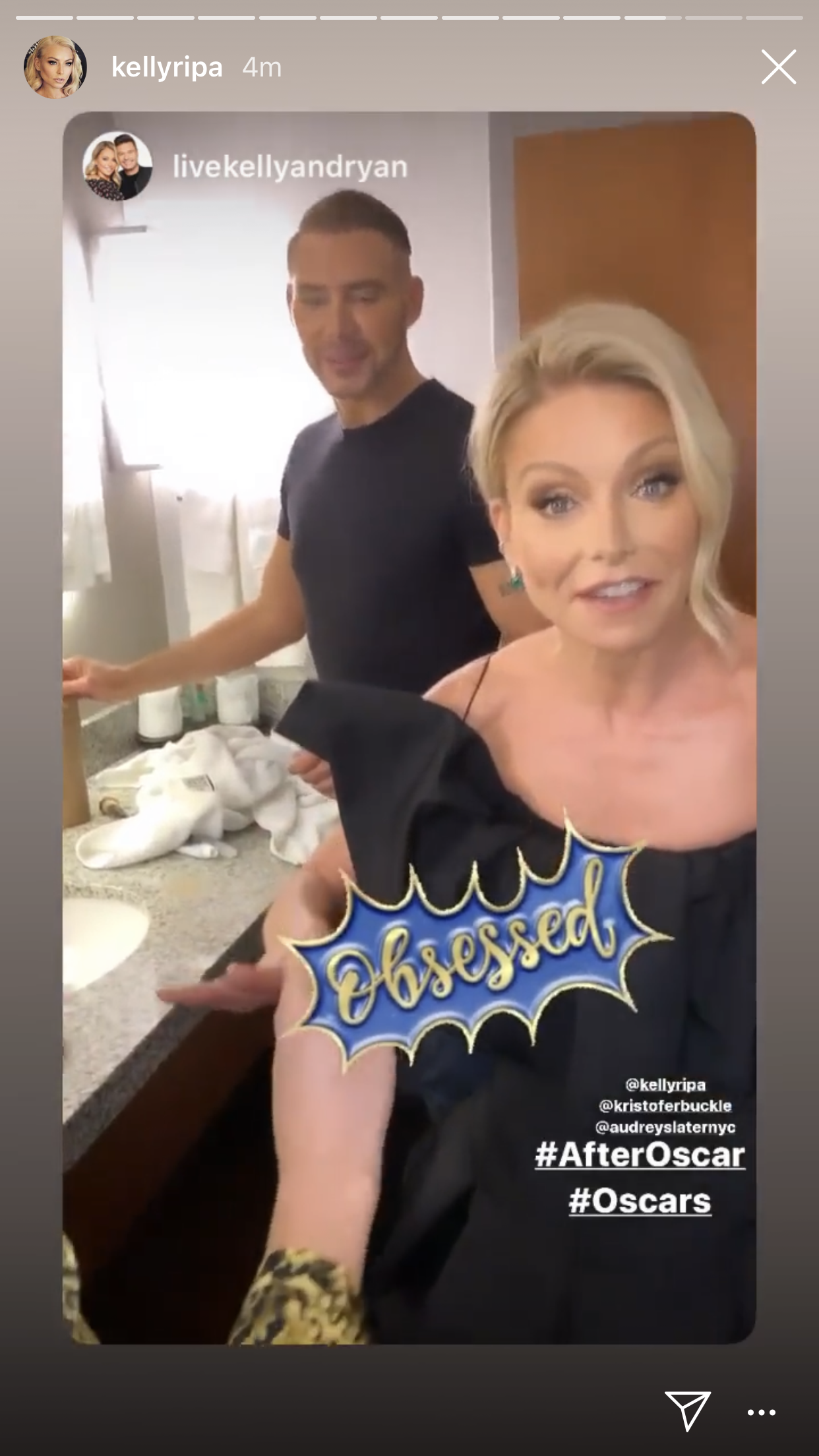 "It's all fake," said Kelly Ripa of her head-to-toe glam look. Earlier in the day, she posted herself getting her hair and makeup done while hubby and Riverdale star Mark Consuelos conveniently slept in her green room. "It s body makeup, fake hair, fake lashes," she said of her final glam.
Mark Ruffalo brought us along for the ride.
https://www.instagram.com/p/B8XZFw-gODy
Posting an adorable snap of himself and his wife Sunrise Coigney on their way to grace the red carpet with the caption, "on our way!"