These behind the scenes videos of Ashanti and Ja Rule on their reunion tour will fuel all your '00s R&B nostalgia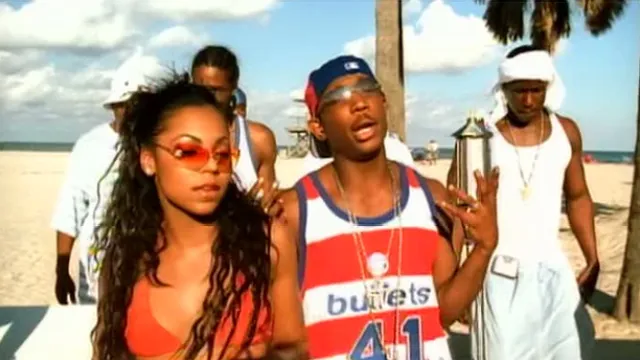 The classic duets of Ja Rule ft. Ashanti ushered us into young adulthood. Every time a song played at the school dance and you whispered "Murder Inc.," it felt like you learned a little bit more about how ~true love~ feels.
Also, they were the catchiest things in the universe.
Ashanti created the most perfect hooks and you can't tell me otherwise.
https://www.youtube.com/watch?v=0tcDXJfAFVw?feature=oembed
Really leaning into some Grease references in this magical 2002 music vid.
https://www.youtube.com/watch?v=VcP96KbFIIU?feature=oembed
YOUR STARE, THOSE EYES
So how thrilled were you when Ja Rule and Ashanti announced they are reuniting for the Natural Born Hitters tour?!
"The Dynamic Duo" will be performing in 13 U.S. cities through August and September, and we are so eager.
And as they prepare to hit the road, Ashanti has been gifting us all with behind the scenes footage on Instagram.
The chemistry is still alive, y'all.
The use of "Always On Time" is affecting me deeply. 
(also shout out to Ashanti's sheer top)
We need to get our tickets ASAP so we can bask in the glorious soundtrack of our pre-teens.
https://www.youtube.com/watch?v=BIoqOiUPiiY?feature=oembed
~Murder Inc.~