12 behind-the-scenes "Gilmore Girls" set photos that have us so excited for the reboot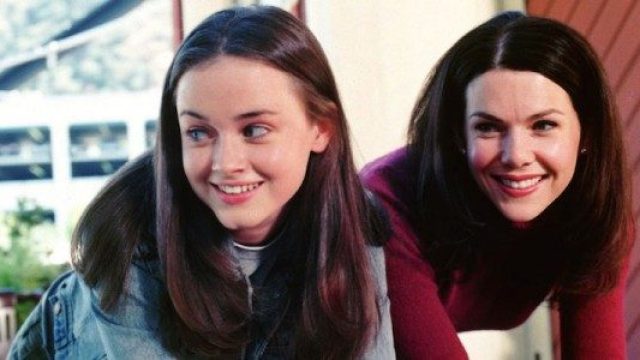 It's no secret that we're super pumped around here for the Gilmore Girls revival, set to hit Netflix sometime this year. No, we don't know the official premiere date yet. We like to think it could be tomorrow (okay, there's no possible way it's tomorrow but hey, a girl can dream).
The reboot will consist of four all-new 90-minute episodes, written and directed by GG creator and all-around queen of everything creative and wonderful, Amy Sherman-Palladino, and her husband, executive producer and director Daniel Palladino.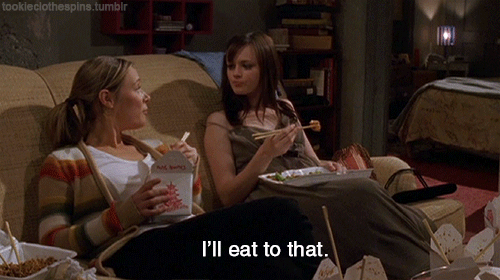 Filming began on February 2 and according to a tweet from Lorelai Gilmore herself, Lauren Graham, the shoot wraps this Friday. Sooo, let the countdown to the air date begin!
Since then, the cast has been treating us to social media snaps of behind-the-scenes pics which is the only thing fueling our Stars Hollow obsession right now.  Here are some of the best set pics so far. You're welcome.
1. The script!
Alan Loayza, who plays Colin McCrae, one of Logan's Yale friends, posted this Insta, which is making us wonder if the Life and Death Brigade is still a thing. But mainly, we're just wondering what's on page two. Turn the page, Alan! TURN THE PAGE.
2. Be still our hearts…Jess is back!
Full disclosure: I've always been #TeamJess so I can't even with this tweet from Milo Ventimiglia. I just can't. false
3. Luke's Diner…
Heart eyes forever.
4. OMG is that Paul Anka???
Yessssss.
5. Luke's still wearing the hat
Scott Patterson (who plays the grumpily lovable Luke) tweeted this pic of Luke's hat, and it's comforting to know some things never change. false
6. Someone is getting married!
But who??? Insta basically exploded when this prop labelled "wedding" was posted from the set. Red alert: someone is getting married, guys. This. Is. Happening.
7. Even Kirk is back.
And he's totally #teamlogan
8. Paris and Doyle might still be together.
We knew it. To borrow a phrase from Lorelai, these two go together like coffee and oxygen. (And Paris is rocking that haircut TBH.)
9. Are Paris and Rory back at Chilton??
Because that's definitely Headmaster Charleston.
10. Stars Hollow is still having town meetings.
We want to go to there. Still.
11. But seriously, this makes it seem so real.
Sighhhh.
12. It might already be wrapped!
Someone's turned off the lights at Luke's Diner. false
Please don't keep us waiting, Netflix. Please.