Behati Prinsloo and baby daughter Dusty Rose are twinning with pretty gold anklets
Like mama, like mini me! By the looks of it, Behati Prinsloo is bestowing her supermodel good tastes upon her 6-month-old daughter, and the results are unbelievably adorable. In a sweet Instagram snapshot, the 29-year-old Namibian-born beauty shows a little #twinning action going on poolside as she and Dusty Rose both sport matching gold anklets.
Cue the awe moment!
"Like mother like daughter," Behati captioned the pic, which she posted on the heels of another ~very~ sweet picture celebrating hubby Adam Levine's 38th birthday.
Behati credits celeb-adored jeweler, Jacquie Aiche, for the delicate matching anklets. And upon further investigation, it would seem said anklets don't come cheap. As in, Behati's big-girl version will set you back a whopping $3,750.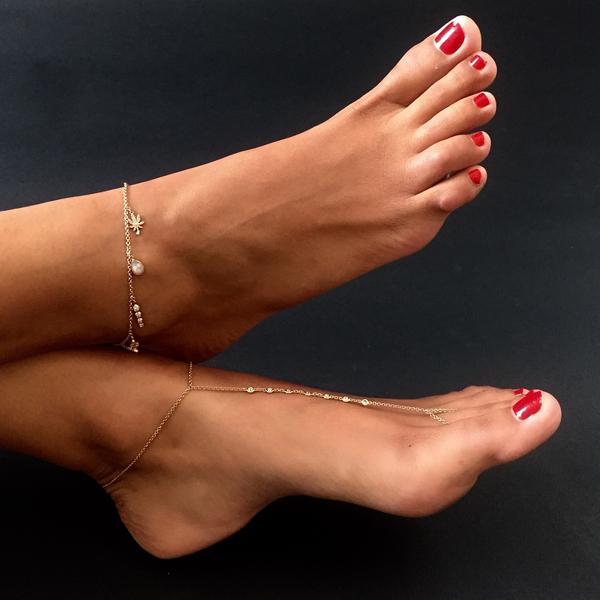 We admit it, that's a lot of money for an anklet. But hear us out, please. Considering the Charm Shaker Anklet is handcrafted using pave diamonds, moonstone and 14K gold, we'd say the precious piece of jewelry is priced accurately.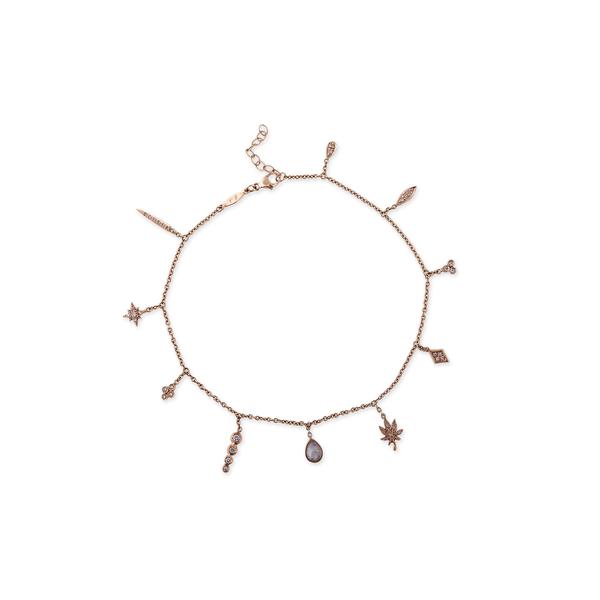 Of course, baby Dusty's anklet appears to be a custom number, you know, since her ankle is so teeny-tiny. But considering that Behati and Jacquie go way back (Behati's a past spokesmodel for the A-list jewelry brand!), we're betting this baby-fied version was a super sweet present.