Some airlines might turn their cargo holds into bedrooms, and the picture looks dreamy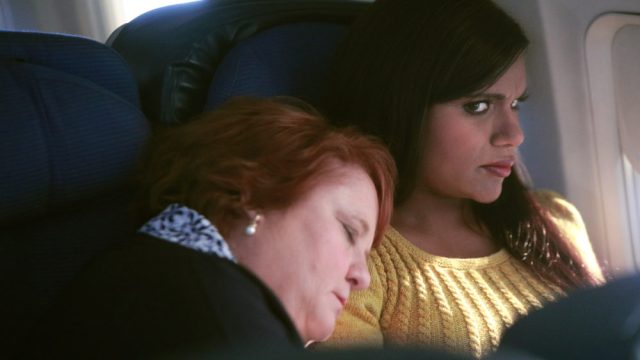 Let's face it: Sleeping on an airplane is hardly ever a pleasant experience. But some airlines are considering adding actual beds on flights, which could be a game changer when it comes to long hours of air travel.
European plane manufacturer Airbus has partnered with Zodiac Aerospace, a French aerospace equipment manufacturer, to create what could be the answer to all of our plane sleeping woes. They're working on sleeper beds for Airbus A330 jets, which would allow passengers to get their Zs in the lower cargo hold of the plane.
According to CNN Money, the genius design would allow these mini-beds to sit directly on the plane's cargo floor, without disrupting passengers, luggage, or freight. Airlines would also be able to swap the beds out for regular cargo containers when the beds aren't needed.
Geoff Pinner, head of cabin and cargo operations at Airbus, confirmed the news in a statement, telling CNN, "We have already received very positive feedback from several airlines on our first mock-ups," and it seems the new beds will be available to airlines as soon as 2020.
From photos alone, the designs look pretty dreamy.
From how it appears, there will be double-decker beds available on either side of the aisle, with rooms for medical care, families, or meetings, according to CNN. It seems that airlines will likely offer passengers a ticket that gives them access to a regular seat and a bed in case they decide to get some beauty rest during long-haul trips.
No word on which airlines will offer these beds, but plenty of airlines already fly Airbus A330 jets, including Air China, Etihad Airways, and Lufthansa. Airbus is considering adding them to A350 XWB planes as well, which are currently flown by airlines like Delta, Qatar Airways, and Singapore Airlines.
Sure, beds on flights might sound a little bonkers, but we're all for anything that lets us rest a little more peacefully while flying. Now, if only they could figure out how to make airplane coffee taste better. Dare to dream, right?