Curating My Dream Room Is the Best Investment I've Ever Made—and These Are the 7 Items I Love the Most
The space is just for me, and it brings me joy every single day.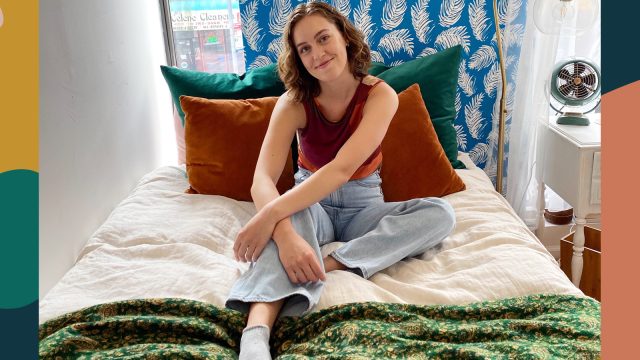 Here's a blurb from one of my recent soapbox rants: "I hate when people act like pillows don't matter. Pillows matter." To be clear, I wasn't talking about the kind of pillows you sleep on—though those are important, too. I was talking about decorative pillows, the kind that exist purely for looks. These are the kinds of things that a lot of straight, cisgender men in my life have often regarded as "unnecessary" or "frivolous," but I will strongly argue the opposite. The way I feel about decorative pillows is just one part of my overall design philosophy: Decor doesn't have to be particularly practical or essential; it just has to make you happy. And if it does, that's all that matters—and it's worth your time and money, especially right now.
This is exactly why I've spent countless hours searching, both online and in person, for the perfect pieces to curate my dream room. Overall, it's been about a three-year-long process, starting when I had my first studio apartment in college in Iowa to now, as I settle into my second apartment in Brooklyn as a working adult. Ahead of my junior year of college, when I moved into my studio, I spent the entire summer flipping through Architectural Digest magazines, bookmarking design inspiration in my browser, and scouring thrift stores for unique finds that would make the space feel like my own.
On a college student, part-time hostess budget in 2017, most of my decor consisted of affordable Ikea dupes, project pieces that cost more in time than money (like a $12 nightstand I bought from an antique store and fixed up with a fresh coat of paint and some Super Glue), and things I already had collected from years prior. My one splurge item was a lamp, which I bought from Target for $80, a price that, at the time, seemed absurd for something so seemingly simple. But I fell in love with its midcentury modern style—with a clear glass globe, brass pole, and wooden stand—and I decided that it wasn't unreasonable and was, in fact, a very grown-up choice to spend a little extra on one nice item for myself. Having this one investment piece among my eclectic mix of thriftier finds gave me a sense of pride and made me happy every time I looked at it.
When I graduated school and moved to New York, I wanted to "maturify" my style. I kept my favorite painting to hang above my bed and brought my big-girl lamp but swapped out my pastel Ikea pillows for velvet ones in rich jewel tones (yet another example of how big a difference decorative pillows can make). It was in the past few months, however, when I moved into a new apartment—one that I'll hopefully be in for at least a few years—that I decided to finalize my N.Y.C. dream room.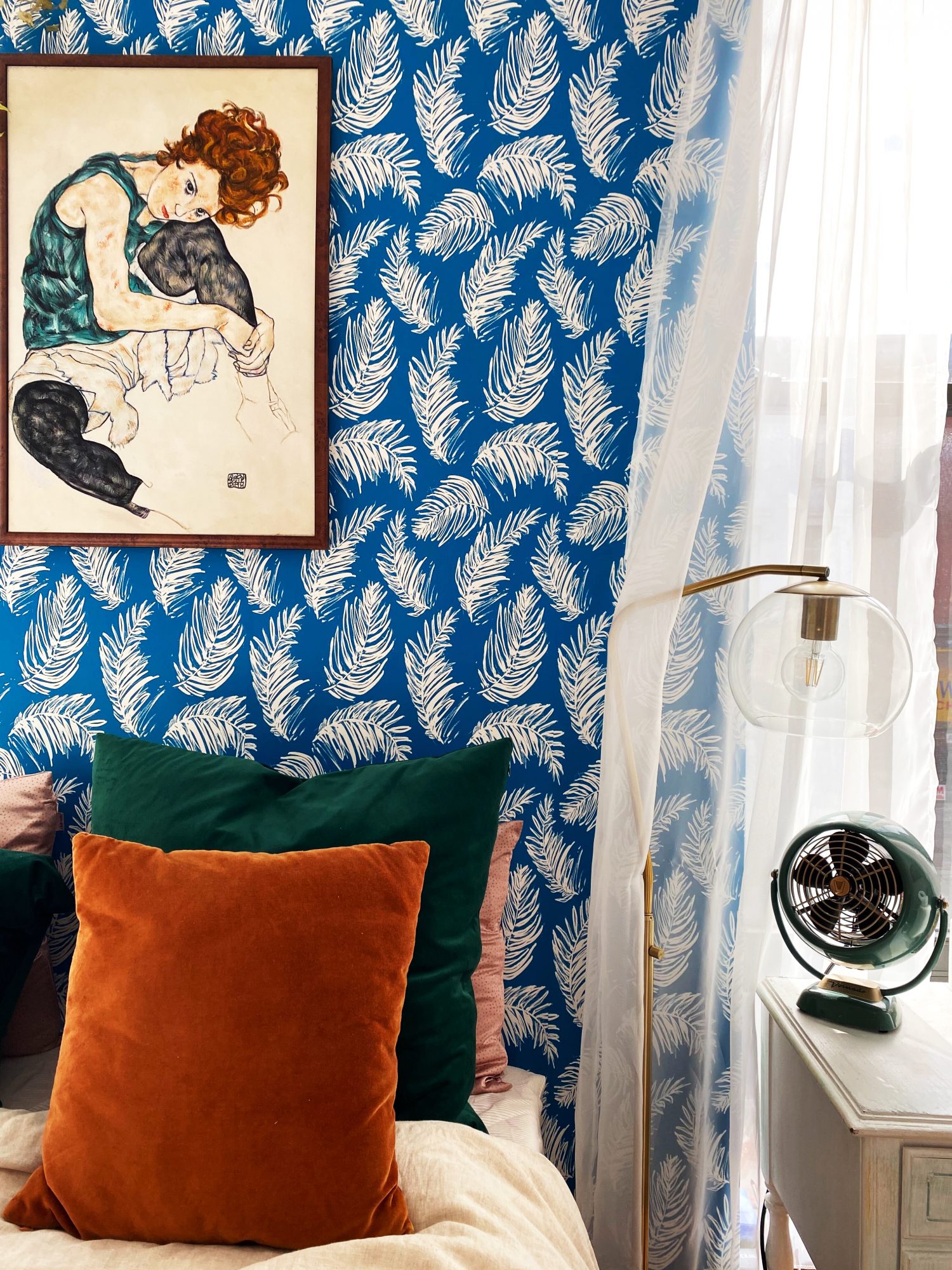 With the pandemic keeping me inside my room more than ever before, I knew I wanted to incorporate more color and playful elements to distract from the fact that I spend five days a week working away at a desk that's two feet away from my bed. So, I ordered an orange zebra-print rug and made an accent wall with contrasting cerulean-blue wallpaper (peel and stick, safe for rentals!) to liven up my space. This came only after my sister helped me create a photoshop mock-up of my bedroom to help see what this would look like in my room.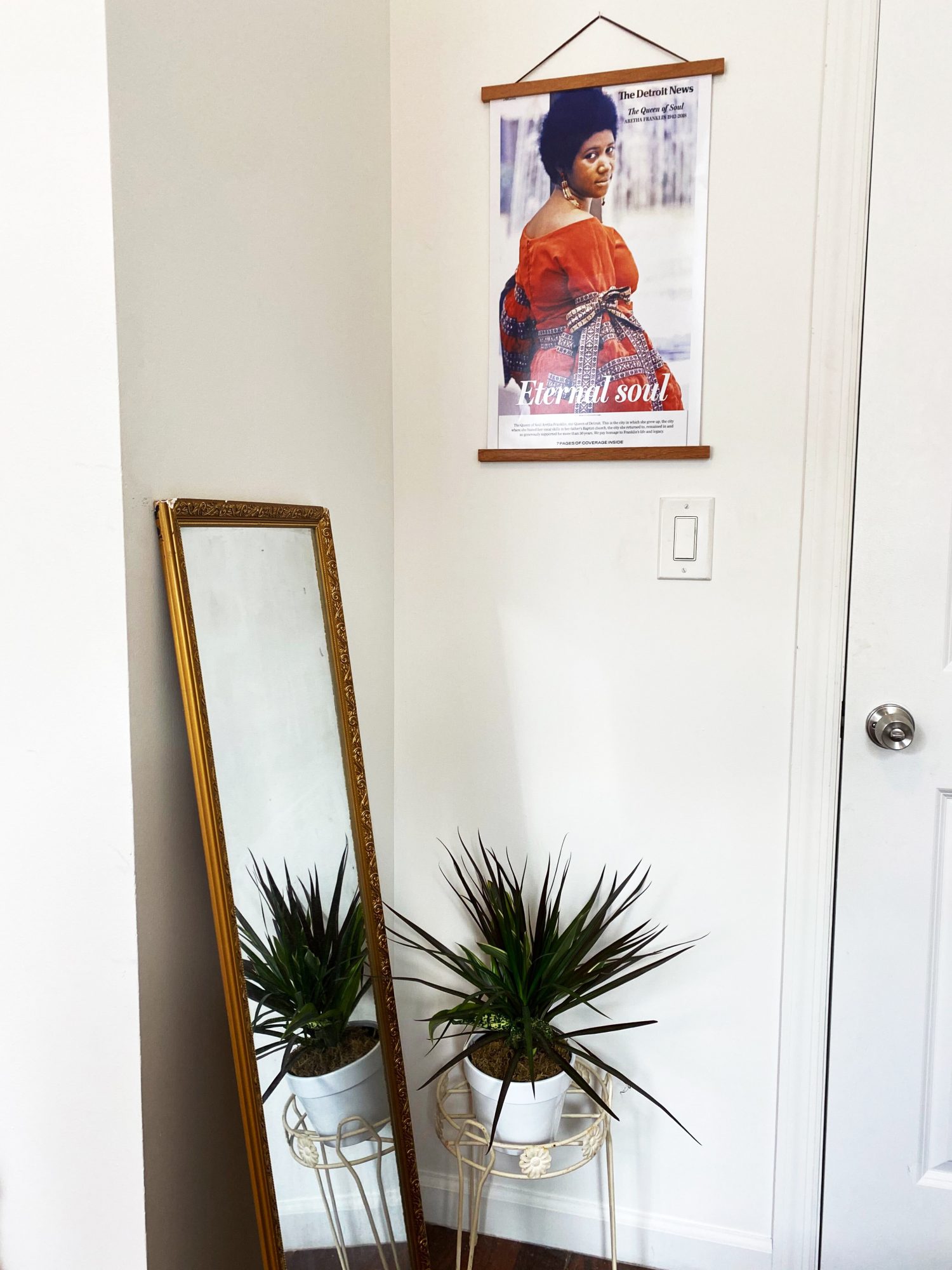 Though I identify as a maximalist and love having bright pops of color and pattern in my room, I've also made sure to have a couple more minimal and quiet corners, like the one above, which features an Aretha Franklin poster, a vintage-inspired mirror I found on Facebook Marketplace, and a plant on a antique stand that makes me happy. Spaces like this allow my mind to feel more peaceful and decluttered.
While an antique plant stand, some bright wallpaper, and an eccentric rug may just seem like a bunch of things, choosing to put them in my room and getting to see them every day feels like an affirmation of my identity. Both when I moved into my first apartment and now, the process of curating my personal space—even just the time spent figuring out what styles I like—has become my own form of self-care.
Just as pregnant mothers nest for their soon-to-be babies, I felt like I was nesting for the person I want to be and the kind of lifestyle I hope to manifest.
The best part of my room is that it's just for me. Unlike an outfit I might put together, which is inevitably affected by where I'm going and who I might see, I've constructed my bedroom solely for my own personal joy and comfort—and it's something I recommend everyone takes the time to do.
To steal some of my ideas for how to decorate a bedroom, shop some components of my dream room below.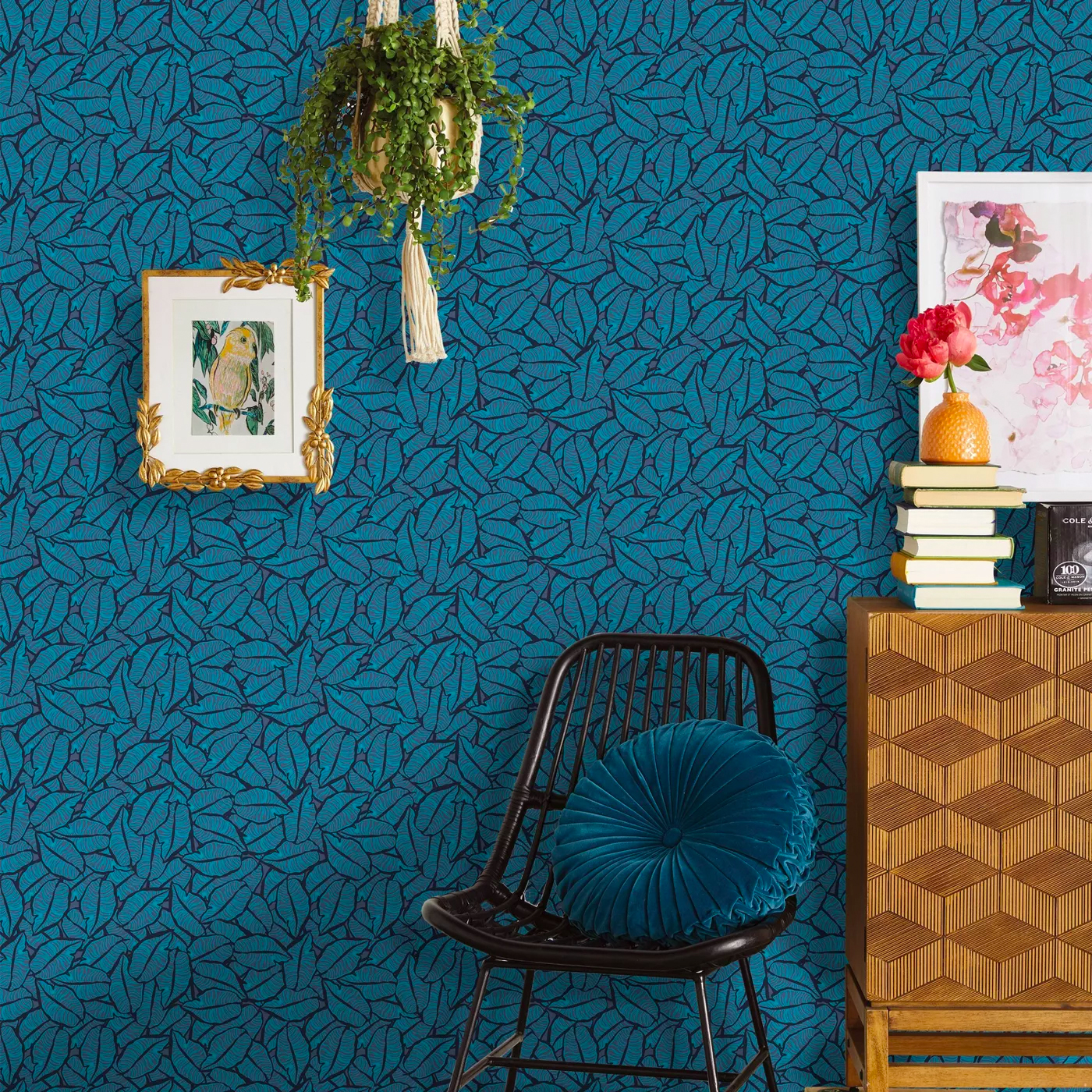 Layered Leaves Peel & Stick Wallpaper
$$34
Shop it
Target
While my exact wallpaper is currently sold out, this leaf-print design is another bright and fun option for any space. Target also has over 400 more peel-and-stick wallpaper options to choose from—and at a much more affordable price than most places.
Madrot Glass Globe Floor Lamp
$$80
Shop it
Target
The lamp I have loved dearly for three years is still available on Target, and I promise it's worth the price.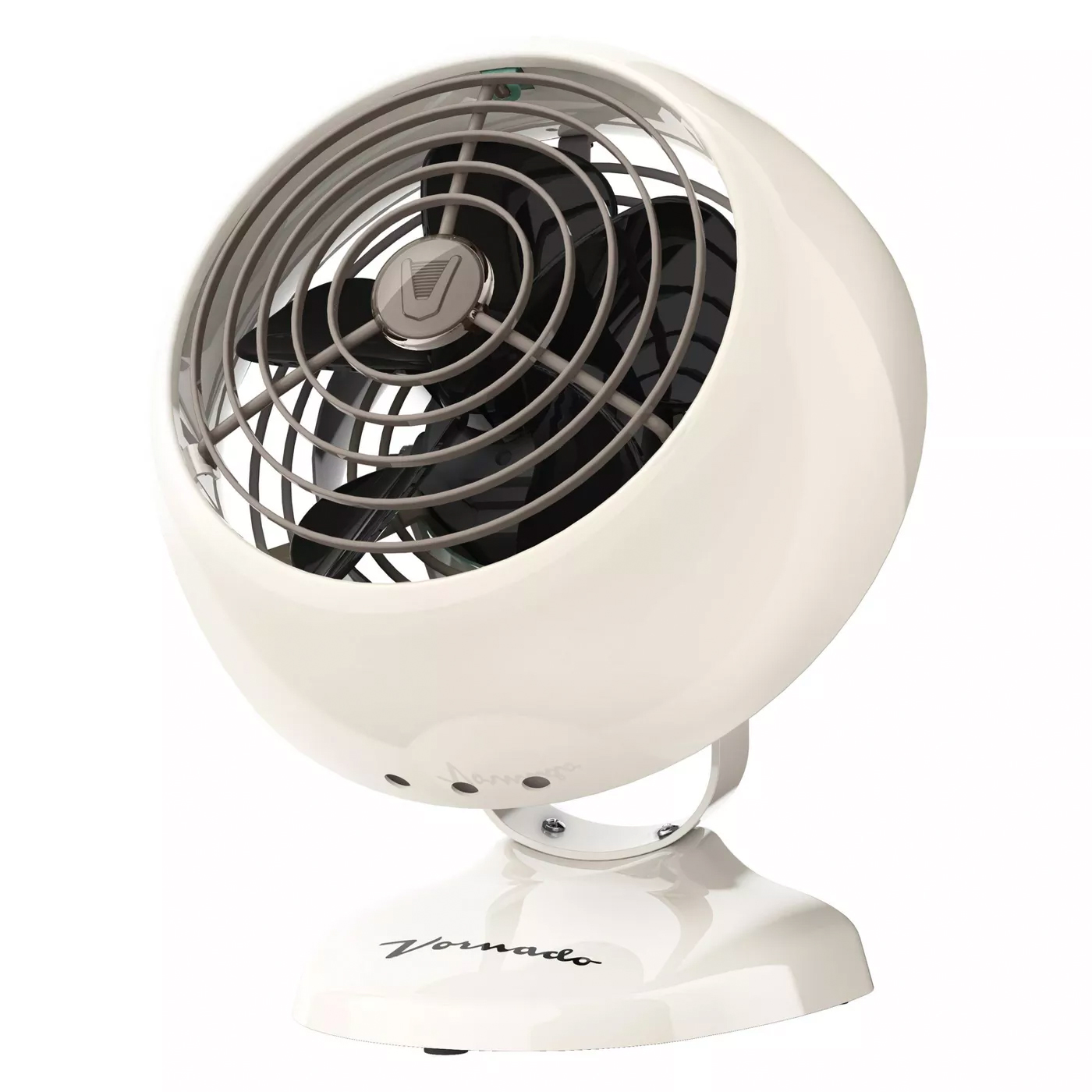 VFAN Mini Classic Personal Vintage Circulator
$$39.99
Shop it
Target
As a hot sleeper, this fan was just one of those necessary purchases, but I wanted to find something that would still fit in with my decor style. Though the blue-green color I own is out of stock, the retro-inspired fan is just as cute in white, and—somewhat more importantly—it's effective at keeping me cool, too.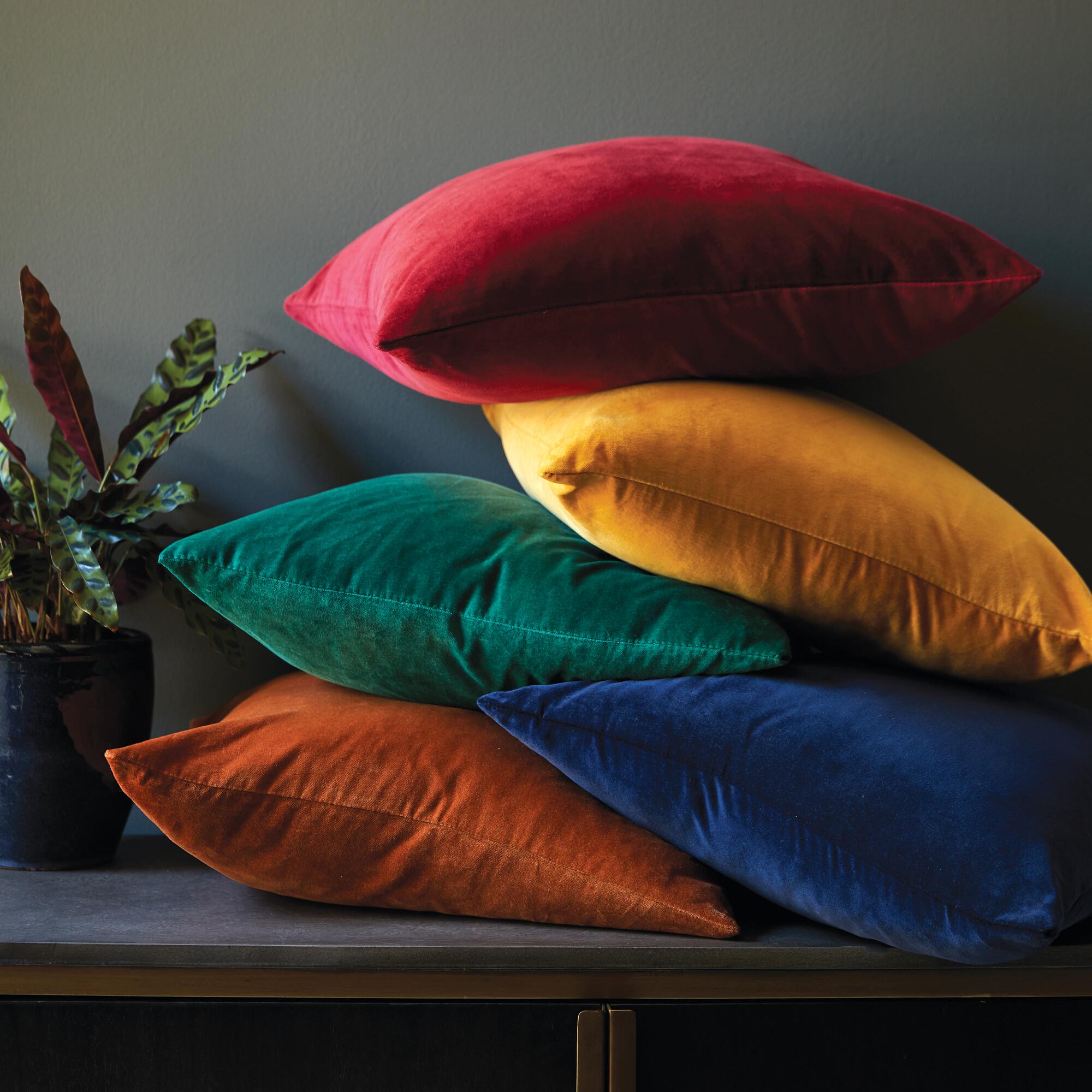 Velvet Throw Pillows
$$9.99
Shop it
World Market
These pillow covers from World Market are such a steal at just $10, and if I had the room I would get them in every color. For the jumbo green versions on my bed, I bought these two 18-by-18-inch cushion covers for just $13 from Amazon.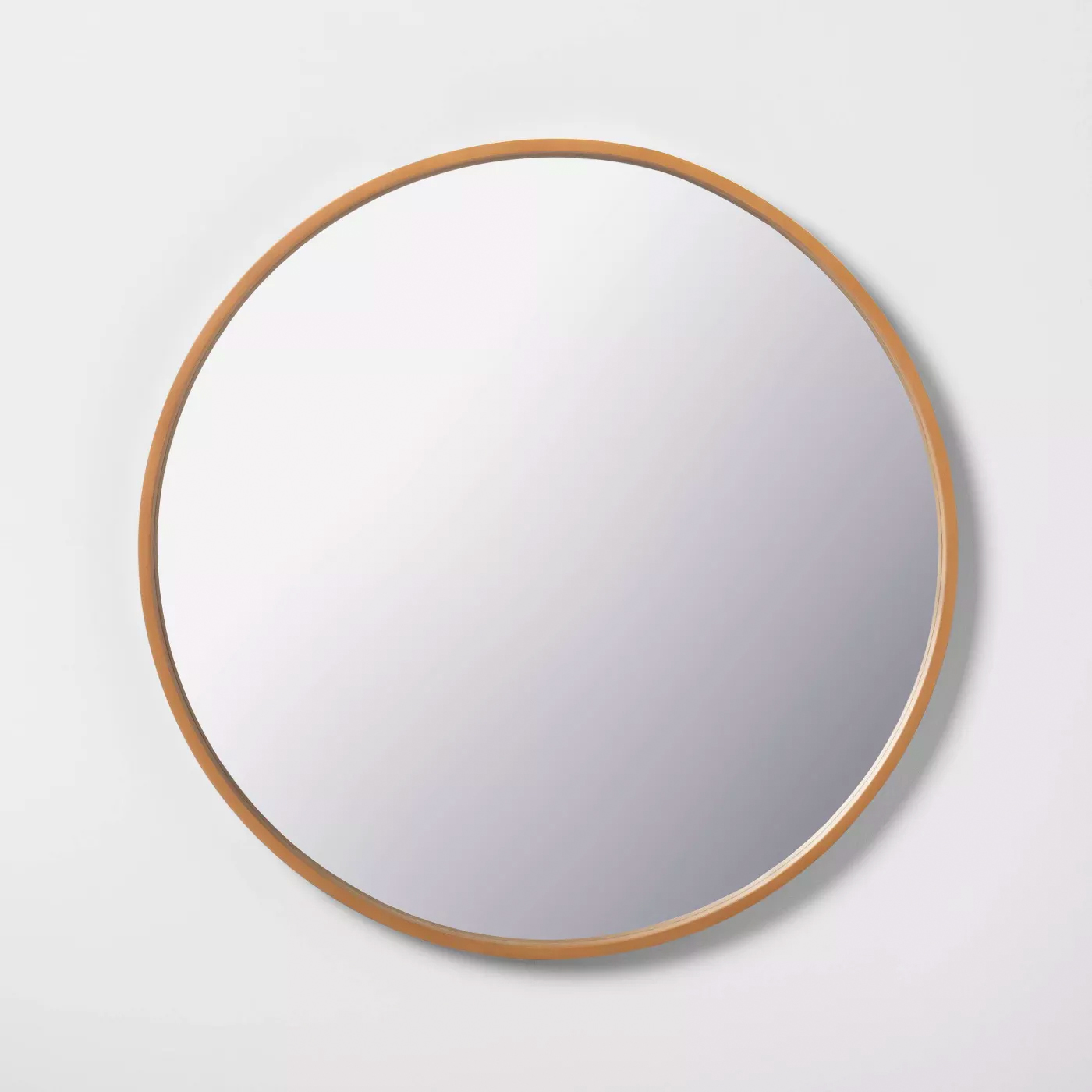 I have a thrifted circle mirror hanging above my dresser, and it adds another simple but attractive element of design and dimension to my room. Plus, it's ideal for mirror selfies.
Gerdes Animal Print Orange Indoor/Outdoor Area Rug
$$119
Shop it
Walmart
While this rug choice might seem a little out there, it brightens up my entire room and adds so much character to my space. The 5-by-7-foot size is currently sold out on Walmart, where I found it on sale—but it's available on Burke Decor here.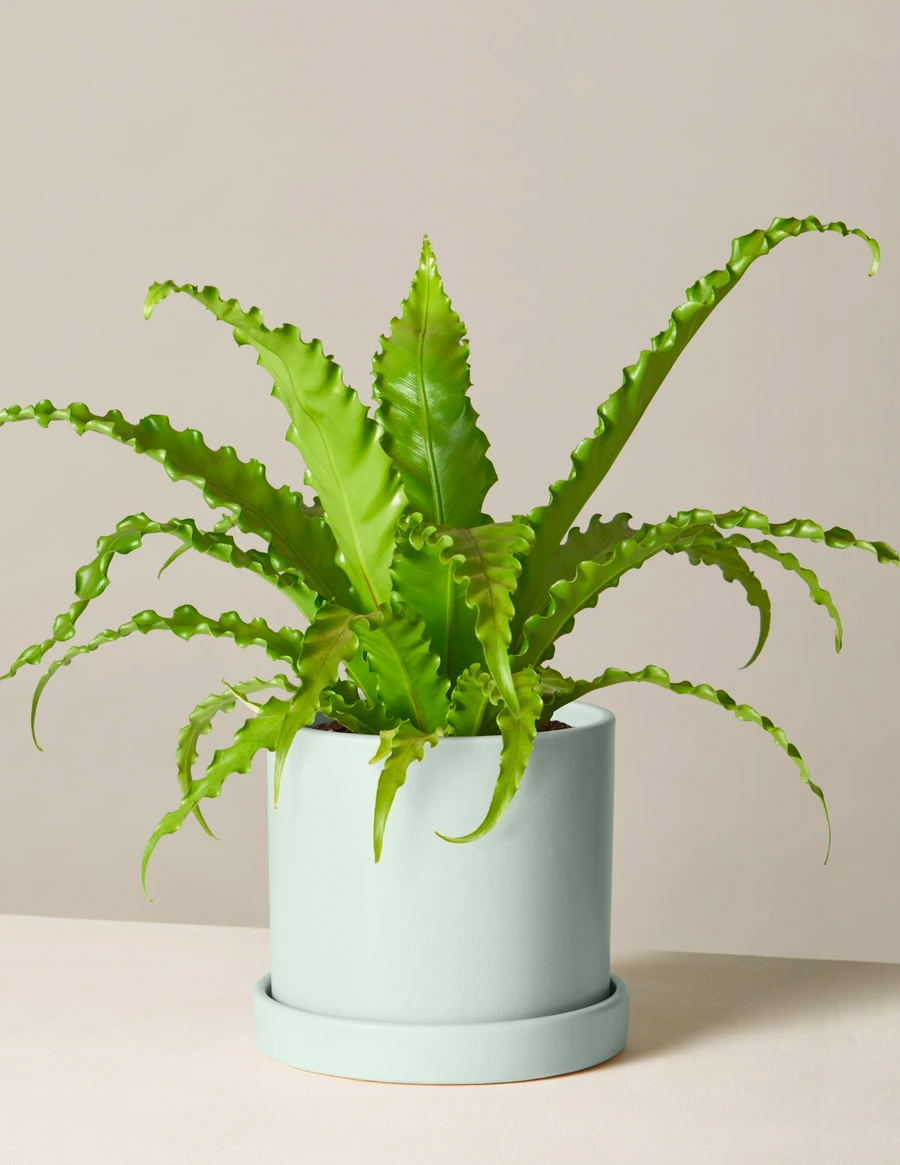 Bird's Nest Fern
$$42
Shop it
The Sill
Plants are one of the easiest ways to add life (literally) to your space. The Sill, an online plant shop, makes it even easier by delivering plants to your door along with all the care information you need to know.
Whether you consider yourself a design-minded person or not, I highly recommend investing the time to curate your personal space as much as possible to support the lifestyle and identity you want to evoke. Trust me—when you do, it pays off every day.