Bebe Rexha Showed Off Her Cellulite in a Bikini as a Big Screw You to Paps
Rexha wanted to show what she "really looks like" in that Versace one-piece.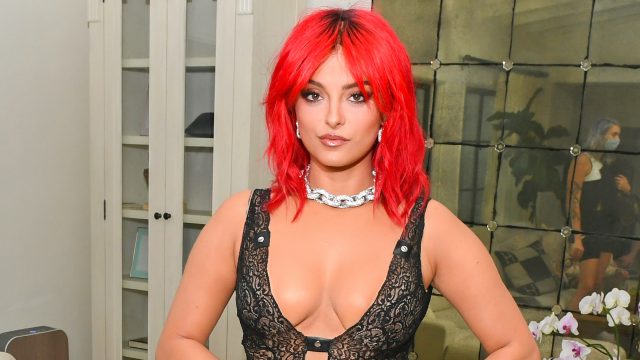 Bebe Rexha wants to set the record straight and represent herself properly. After what she considered to be unflattering paparazzi photos went up on social media showing Rexha on vacation in Mexico sporting a black Versace swimsuit, Rexha decided to show fans "what I really look like," as she stated in a November 5th Instagram Story.
Yes I got thighs. Yes I got ass. But here's what I fucking look like in my bathing suit, Rexha said in a video posted to her Story. Here's my body. No filters, okay? I got ass, I got thighs, okay. Not those nasty-ass pictures they posted of me, what the fuck?
Rexha explained that the paparazzi photos really impacted her confidence, despite her knowing what she really looks like. "It's just really hard because I find it hard to love myself sometimes, and like when you see yourself looking like shit, it's like, yes I got stretch marks," she continued.
She showed off her body in the same Versace one-piece bathing suit. I got stretch marks. I got cellulite. All of the above, she said.
Rexha continued that, though she has no problem admitting that she's a "thick girl," the paparazzi photos from the Mexico trip triggered something in her that made her want to clap back.
"I don't do surgery. I've never touched my body. Never done lipo[suction], never done any of that stuff," Rexha said. "I'm trying to be healthy and respect what God gave me. And I like to eat, and I also take medicine that makes it really hard for me to lose weight."
Though she doesn't have to explain anything to anyone regarding her body image, we totally understand that standing up for herself against unflattering images and giving herself another chance to look great in that one-piece was important to her. TBH, in our opinion, it would be difficult to make Rexha look bad, period.