Bebe is reportedly closing all of its stores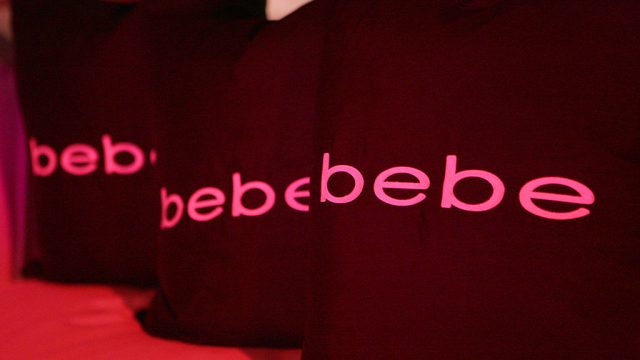 Say it ain't so! Purveyor of sexy going-out attire Bebe is reportedly looking to close all of its stores and focus its business instead on e-commerce only. The brand currently operates about 170 retail locations and, according to Business of Fashion, wants to close without filing for bankruptcy.
Bebe is the latest in a string of mall stores to to succumb to mass closures. This year alone, Wet Seal, Payless Shoes, J.C. Penney, BCBG Max Azria, The Limited, and others have announced the closure of some or all of their brick-and-mortar locations, leaving shoppers who grew up in the malls of the '90s stunned.
The fact is, though, most of us shop online now — which means paying the rent on a physical location is no longer worth it for major retailers. That's the case for Bebe, which is reportedly trying to end its leases without having to file for bankruptcy.
The company isn't bankrupt — though it has lost about $200 million over the last few years — but its landlords will have to be forgiving if it hopes to close without much difficulty; it announced in February that it would be closing up to 25 store locations in 2017.
We hope the e-commerce route works out for these brands; they all definitely played a part in helping shape our personal styles growing up. But watching an e-commerce giant like Nasty Gal begin its unraveling process, we sort of feel bummed out about the future of shopping. Let's hope things turn around — soon!