THIS is the right way to put on glitter nail polish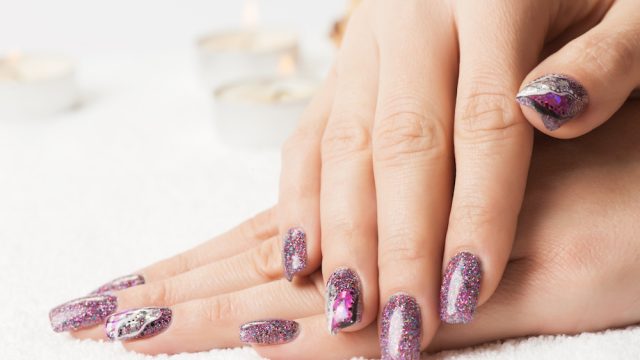 How many times have you tried and failed to put on glitter nail polish properly? Despite the fact that I spent the entirety of 1997 practicing my glitter nail polish application skills, I am still an total mess when it comes to getting it on. It's slippery, goopy, uneven, and usually ends up covering my entire fingertips, leaving me looking like a sparkly version of Dumbledore's cursed hands at the end of Half-Blood Prince. Luckily for us, YouTuber Kelli Marissa breaks down the steps for getting glittery fingertips without the mess in this tutorial that is actually doable and looks great!
Step 1: Apply Base Coat.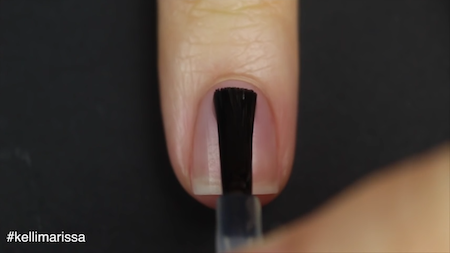 Step 2: Apply Liquid Latex around the nail.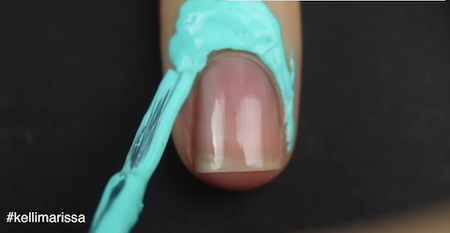 Clearly this is the craziest step, but so obviously the key to getting it to look clean!
Step 3: Apply glitter polish on the edge of a makeup sponge.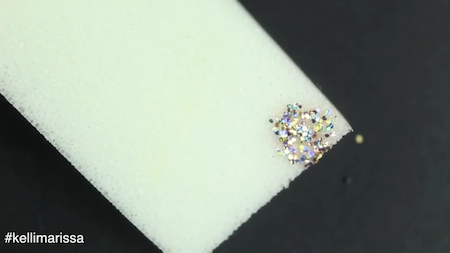 I would never have thought of this but it makes so much sense! Much better glitter-to-nail ratio than if I'd just used the normal applicator that comes with the polish.
Step 4: Dab sponge onto your nail.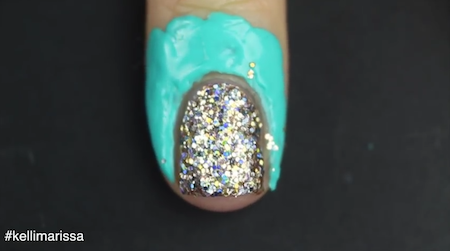 Step 5: Pull off the Liquid Latex.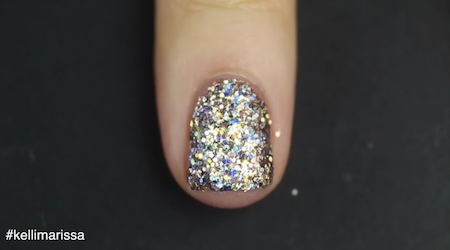 Step 6: Apply top coat.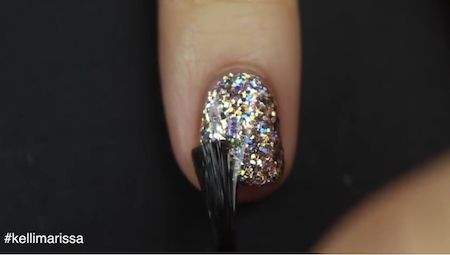 And voilà! This is a total game-changer. Has anyone ever tried anything like this? It's such a trip!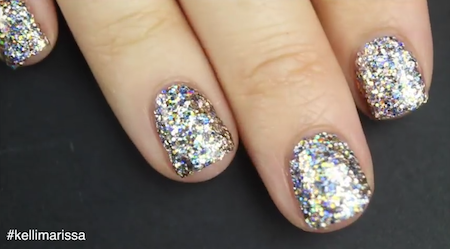 Watch the full video and see for yourself just how easy it is!
https://www.youtube.com/watch?v=VcHzidmqPJE?feature=oembed