Camila Coelho's Skincare Routine Honors Her Brazilian Roots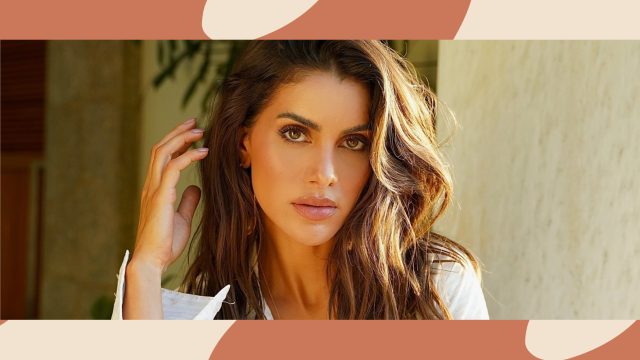 Cleanse, moisturize, sleep, repeat—or not. From the 18-product maximalists to the one-and-done movers and shakers, everybody's skin care routine differs. In A.M. to P.M., we explore the morning and evening routines of people with different skin care concerns, from targeting acne to embracing vegan beauty.
Age: 33
Skin Type: Normal/Combo
Skin Concerns: Preventing fine lines
Hi everyone! I'm Camila Coelho, and I'm so excited to share my skincare routine. I'm Brazilian-born and a lover of the outdoors. Growing up in Brazil, I spent so much of my time outside in the sunshine—it's just a huge part of the culture. Being in that lifestyle made me conscious of what goes onto my skin—I want major hydration day and night and never do a day without sunscreen. 
My Brazilian roots have also played a huge role in developing my beauty brand, Elaluz. My team and I prioritized making sure each product has amazingly rich Brazilian ingredients, and you'll get to learn about some of them as we dive into my routine. I like to think I keep my skincare routine pretty simple but effective. I'm a makeup lover, so my skincare needs to work hard to nourish and hydrate my skin while also being a good canvas for any makeup look. Let's get into it!
A.M.
I love to wake up slowly and, on weekends, I usually lounge till late morning. However, during the week, I wake up at around 8 A.M.—after a few rounds of hitting the snooze button. Once I'm up, the first thing I do is drink a cup of coffee and then get into my morning skincare routine.
When it comes to my pre-makeup skincare routine, I like to keep it practical and minimalistic. I start by washing my face with cold water and cleansing with Tatcha's The Rice Wash (Editor note: a 2021 Beauty Crush Award winner). I love to use a cream cleanser in the morning, and this one from Tatcha feels gentle and refreshing.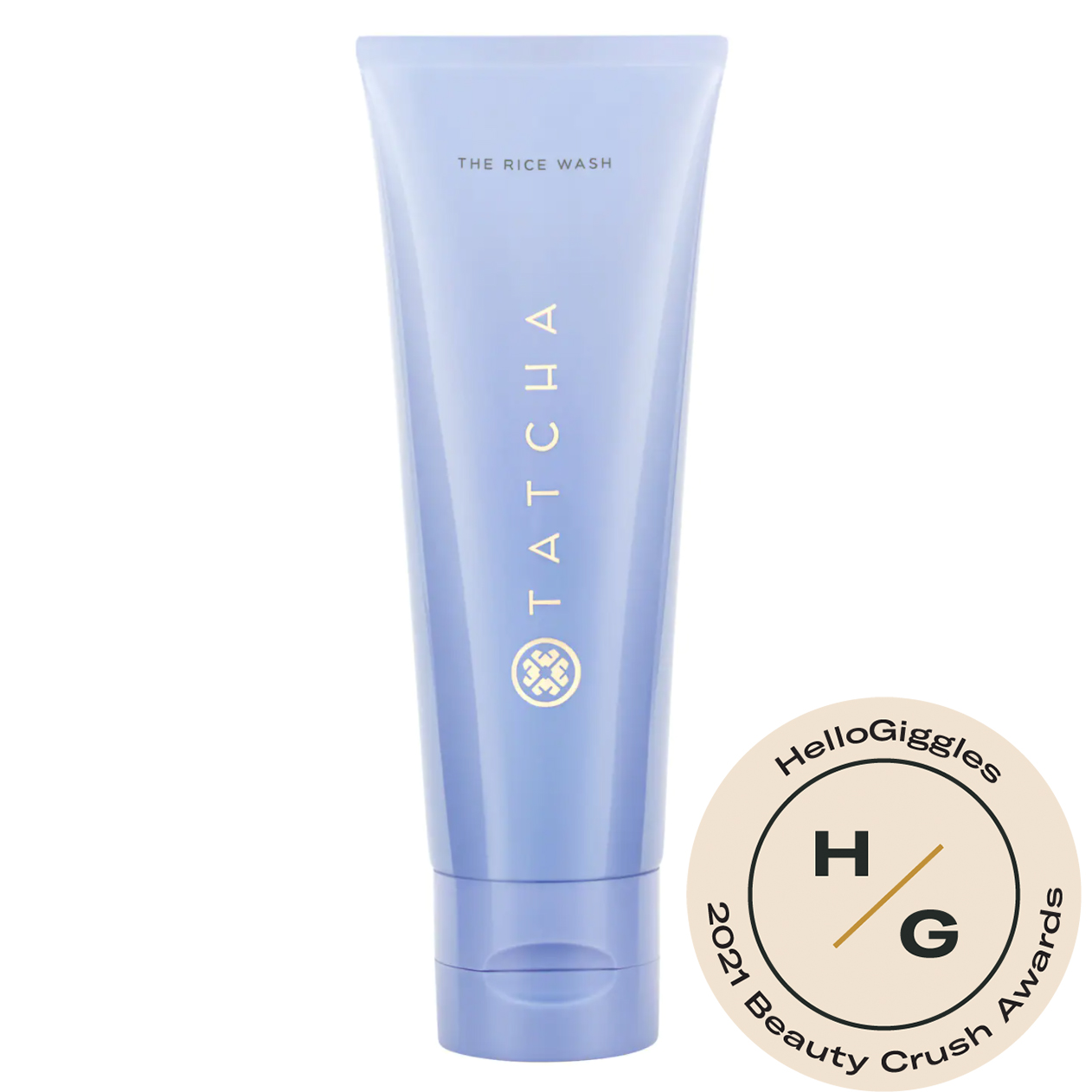 Tatcha The Rice Wash
Shop it
Amazon
Next, I pat my face dry and then spritz on Elaluz All Day Beauty Water as it has a super-rich blend of Brazilian ingredients, such as guarana fruit extract and papaya fruit extract, so it tones the skin and leaves me with a glowy, refreshed base. I'm also obsessed with using this after makeup for the right amount of dew.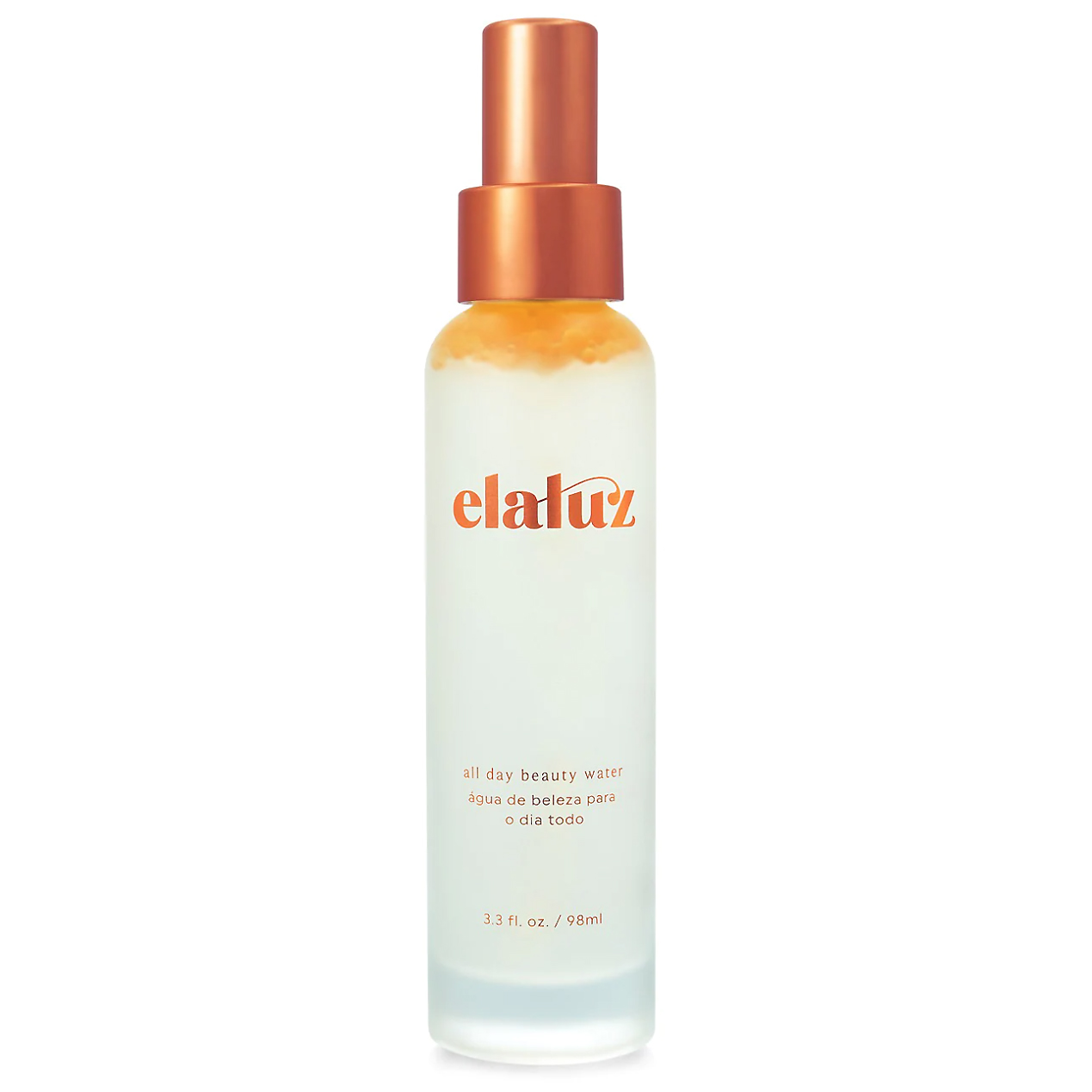 Elaluz All Day Beauty Water
$49
Shop it
REVOLVE
Hydrating my skin is the most important part of my routine, so after letting the All Day Beauty Water sink in for a minute, I'll apply Vichy Mineral 89 that my dermatologist recommended to me. It's so great for summer or warmer climates. It applies so smoothly and is like a serum and moisturizer in one.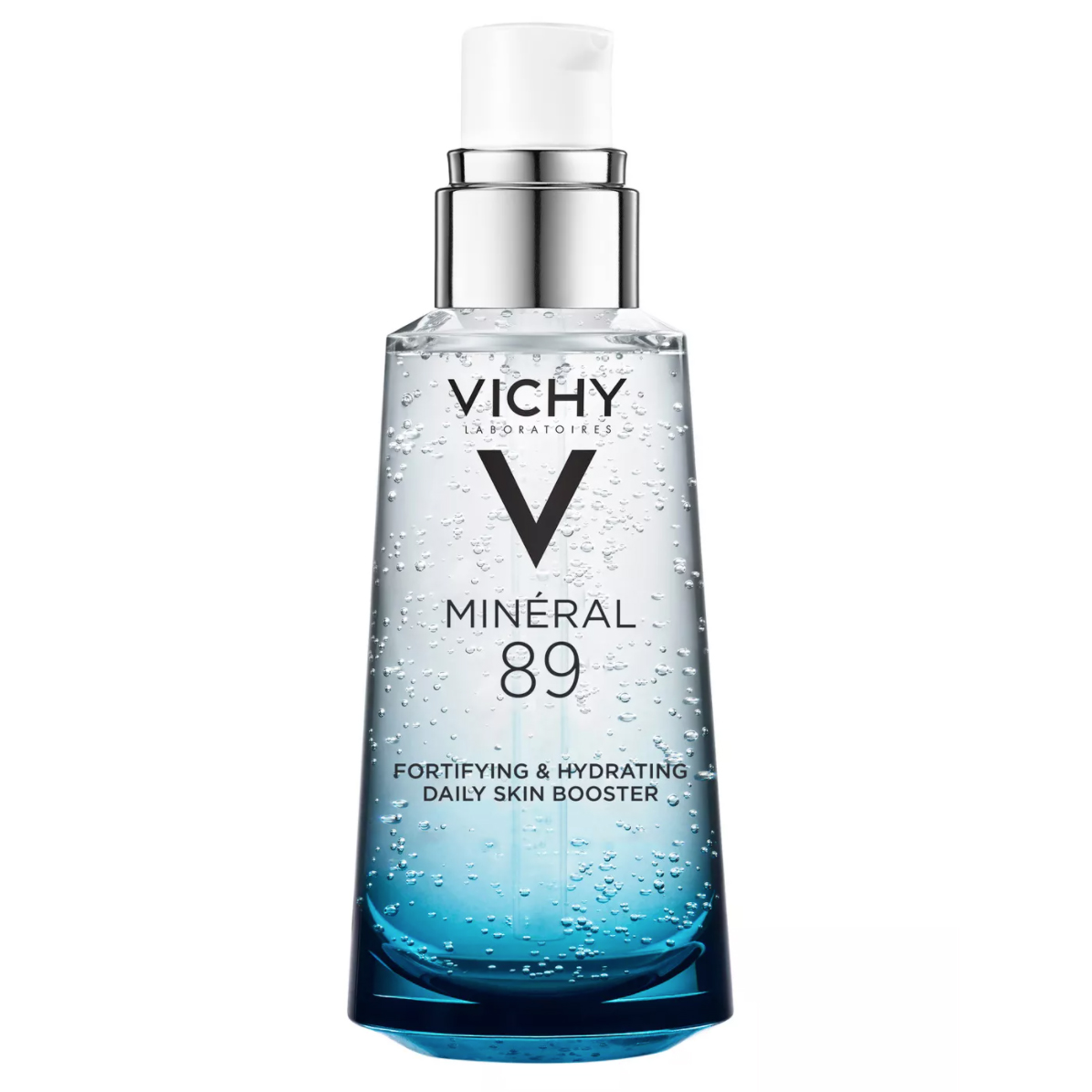 Then I massage a few drops of Elaluz Beauty Oil all over my face. This oil is a game-changer for makeup application as it gives me a natural glow that lasts all day long—and I love the ingredients! This is one of my favorite products from the collection because it's such a beautiful hydrator with cacay oil and cupuaçu oil, and it's made with an EWG Verified clean formula.
Finally, I finish my routine with SkinCeuticals Sheer Physical UV Defense SPF 50. Protecting my skin from the sun is super important to me, so I always make sure to apply an SPF before starting my day. I like this one by SkinCeuticals as it's lightweight, dries quickly, and plays really nicely under foundation.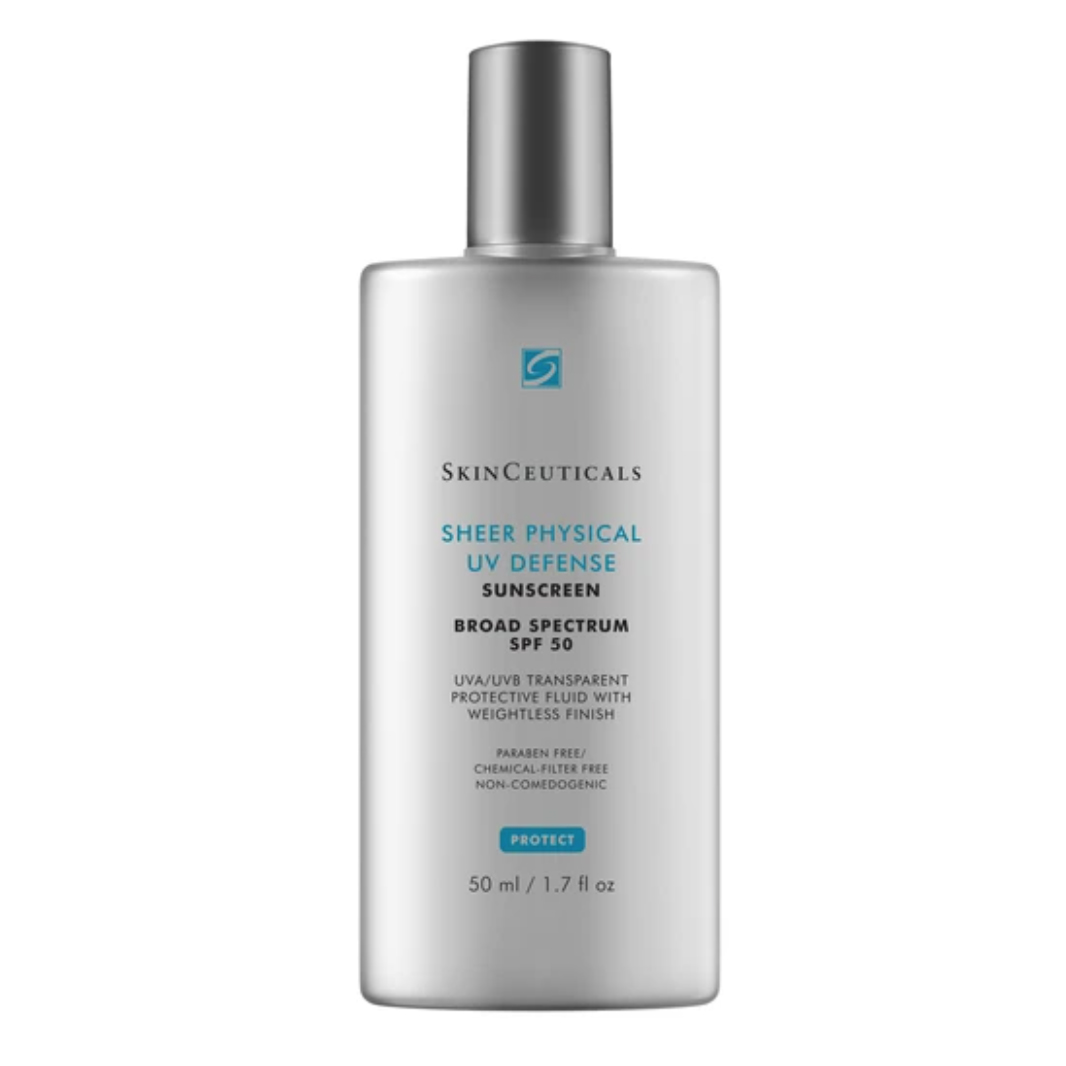 SkinCeuticals Sheer Physical UV Defense SPF 50
$35
Shop it
Blue Mercury
P.M.
When the day comes to an end, the sooner I can get into my sweats the better! I'm a comfy girl at heart—I get just as excited to take the day off my face as I do to play with makeup and get creative.
Recently, I've been taking my eye makeup off with any cleansing cloth I have on hand and then cleansing with Tatcha's The Rice Wash in the evening. It's great for removing excess makeup and leaving my skin feeling refreshed but not overly dry. Then, I massage a few drops of the Elaluz Beauty Oil into my face, neck, and chest. This oil is just such a multi-tasker for day and night—it's a must-have for me.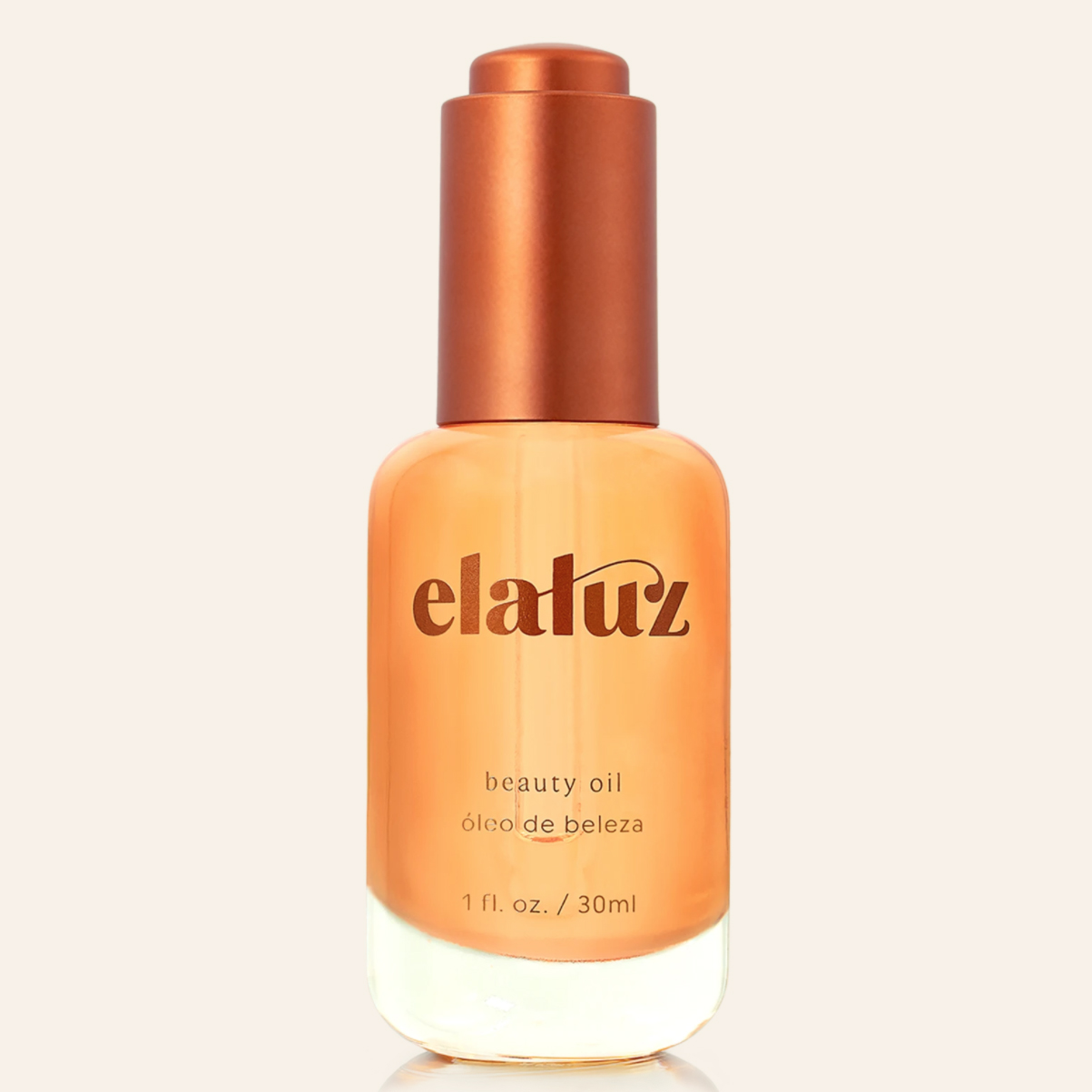 I then gently tap Elaluz's 24k Eye Treatment around my eyes until the gold flakes are fully absorbed. The formula is like a gel-serum and super light on the skin. Over the years, I've spent so much time traveling for work and, therefore, adjusting to different time zones, so I know a great eye treatment is essential for keeping up with my busy lifestyle and looking well-rested. I've been lucky enough to test many eye products from incredible brands during the past ten years, so when my team and I created the 24K Eye Treatment, we knew exactly what we wanted it to be: hydrating, de-puffing, brightening, and clean. This formula is also EWG Verified.
I'm a big fan of having a sun-kissed glow year-round, so a couple of nights a week, I apply a thin layer of  Elaluz Overnight Facial Glow, the hero of my collection. I've always loved self-tanning but can't stand the tanner smell, so it is really important to me that Elaluz's self-tanner smells great and doesn't transfer color onto white sheets. This is such a nourishing cream formula that gives skin a gradual tan—you can build it to whatever tone you like. 
Elaluz Overnight Facial Glow
$29
Shop it
Ulta
Finally, right before going to bed, I'll apply the Elaluz 24k Lip Therapy to my lips so the formula can work its magic overnight. I wake up and my lips are so soft and the perfect smooth canvas for whatever lip look I want to wear that day. When my team and I created this, we made sure it was full of rich, hydrating ingredients that would deeply condition the lips and melt on contact. It contains papaya seed oil, which is naturally exfoliating, and buriti fruit oil and cupuaçu seed butter, two incredibly nourishing Brazilian ingredients. 
Aside from topical products, something that I know is so important for the health of my skin is sleep. When we don't get good and regular sleep, it tends to show up in a lot of places, including the skin. I love taking a daily supplement or adaptogens, such as magnesium or ashwagandha to help me calm down before bed and reduce cortisol levels.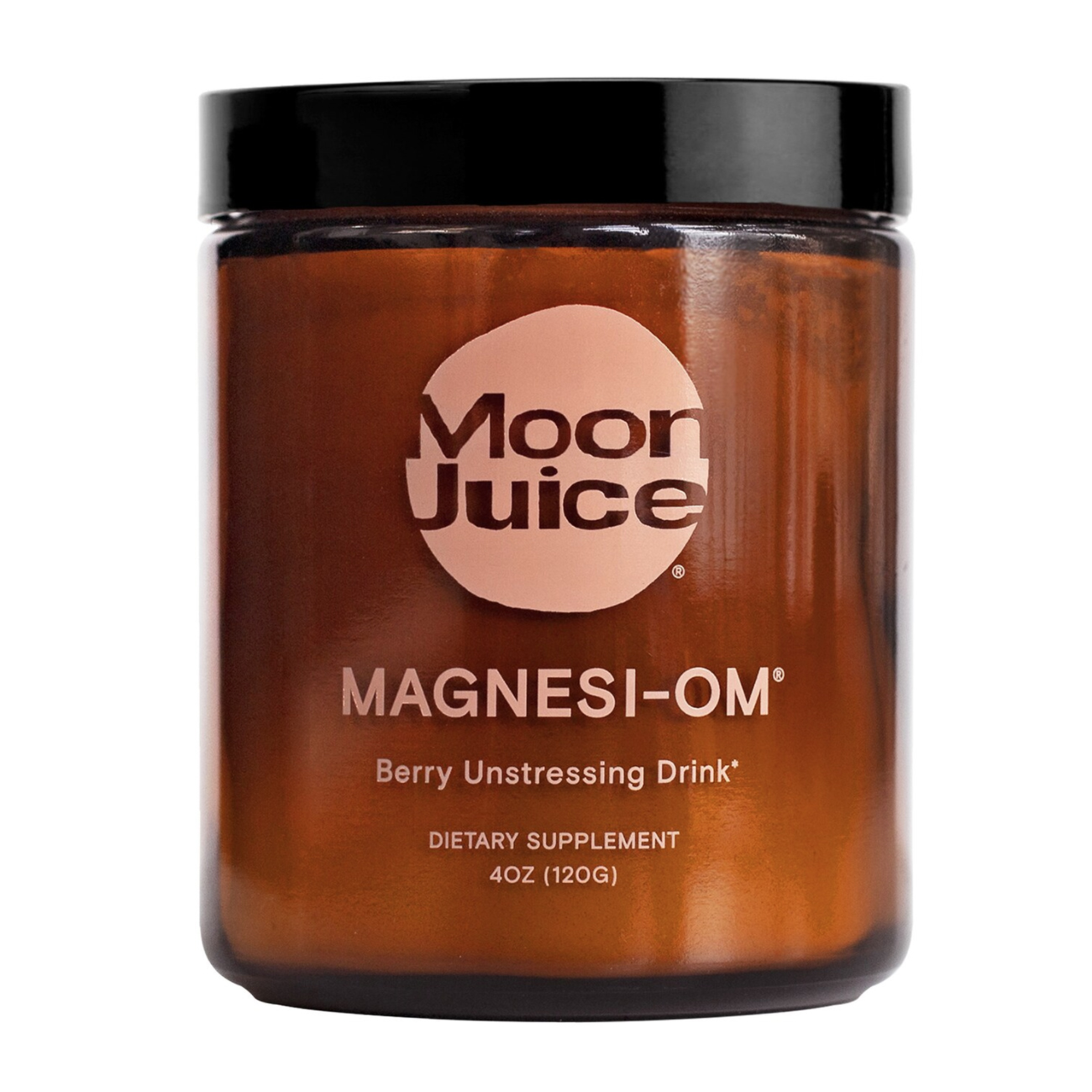 Moon Juice Magnesi-Om
$42
Shop it
Sephora