Nails Inc. launched a caffeine-infused polish line that you're going to love a *latte*
Coffee lovers are about to get a serious pick-me-up in the form of a new caffeine-infused polish line from Nails Inc. Can't live without caffeine? We feel you. So does Nails Inc., who has blessed us with a gorgeous collection of cafe-inspired nail products. The quirky British brand just poured us a hot cup of style, and we can't wait to get our hands on it. (Or rather, it on our hands.)
Caffeine in beauty products is nothing new, and there are plenty of beverage-related nail products (Prosecco nail lacquer, anyone?), but Nails Inc.'s Caffeine Hit line is giving us a serious craving. The collection includes four rich brown shades and an exfoliating scrub to prep your hands and feet for the perfect mani-pedi. The polish formula contains actual caffeine, which stimulates regeneration for tired nails.
Sorry for the cheesy coffee pun, but we love these a latte.
There's a shade for every taste. Rise & Grind is a crushed gold glitter that's great solo or layered over other shades. Espresso Martini is a rich deep brown that you'll want to bathe in. Afternoon Mocha is a yummy medium brown and Chai Kiss is for those who take a lot of milk in their drinks.
Perfect for fall.
Upgrade your basic latte art post into a #nailfie. Co-worker making a coffee run? Wave your digits to let them know how you take your coffee.
Got the jitters?
The Caffeine Hit nail polishes retail for $11 a bottle, and the Hand & Foot Scrub is $15 a tube. (That's less than a fancy bag of Joe.) Let's take a look at the goodies, shall we?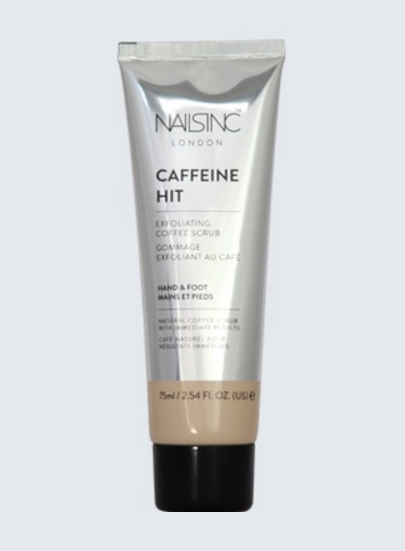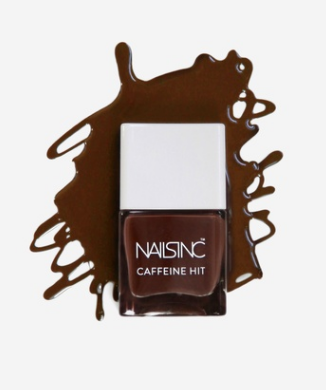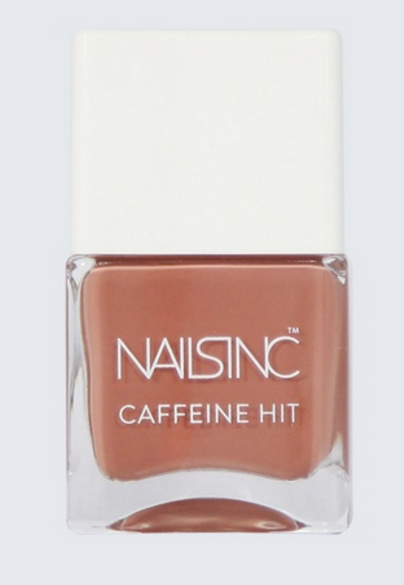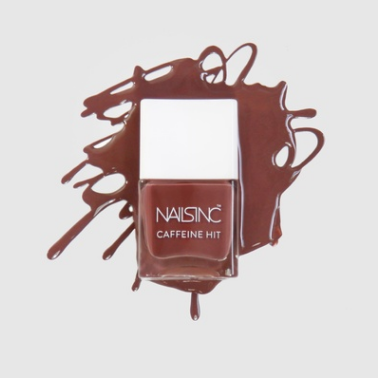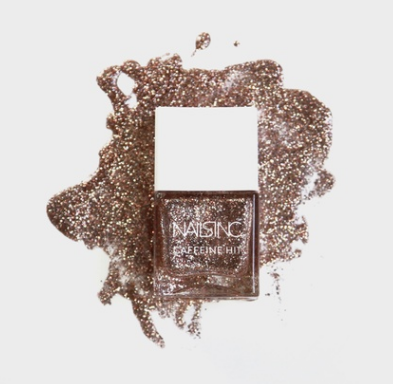 We'll take them all, please!
Shop the Nails Inc Caffeine Hit line ($11-$15) at us.nailsinc.com.