This drag queen's makeup transformation is blowing our minds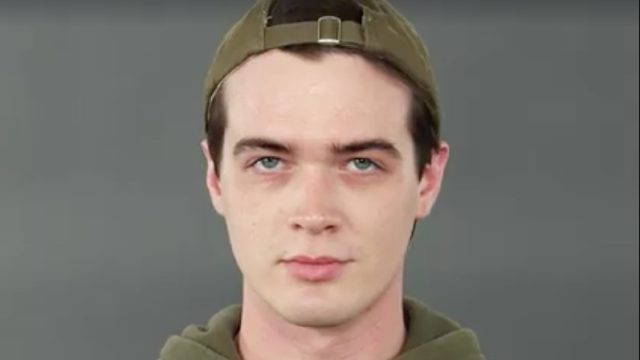 If you think you know all there is to know about makeup application, guess again. Everyone can pick up a few pointers on how to get glam from this drag queen's makeup transformation.
Cosmopolitan debuted a video of Pearl, a Season 7 runner-up on RuPaul's Drag Race, showing the internet a miraculous makeup routine. It begins with gluing down eyebrows and ends with the perfect placement of a faux beauty mark. And let us tell you, there is a lot of highlighting and contouring in between.
The transformation from day-to-drag is truly incredible, and Pearl's skills are some of the best we've seen.
The man behind the Pearl is Matthew James Lent from Brooklyn, New York. He originally crafted his alter ego on paper, drawing Pearl as a cartoon character to distract himself from the world around him.
He then decided to paint his creation on himself, and voila! Queen Pearl was born!
https://www.instagram.com/p/BLUnhBXA1Lh
Lent often shares his drag transformations on Pearl's Instagram account, each of them more amazing than the last.
https://www.instagram.com/p/BCUIpwtIPTv
https://www.instagram.com/p/BUnsCXojxAk
In a video Pearl did for Elle's "About Face" campaign, she said that makeup was originally about masking insecurities during her teenage years. Later, when Matthew was discovering Pearl, she taught him that makeup could be more about self-expression, rather than insecurity.
https://www.youtube.com/watch?v=uC802E8CWMU?feature=oembed
We can learn a lot from drag queens, including more than just makeup application tips. These queens use drag to self-identify and express themselves in a society where, for many, it's still hard to do so.
Makeup is important, it's fun, and it's personal. Just like Pearl, use it to become the person you want to be!