Tatcha's new Cherry Blossom Lip Trio is basically a contour kit for your lips
Spring has officially sprung which means we're anxiously awaiting all the beautiful cherry blossom trees to bloom for us! Just in time for our favorite season and pink trees, beauty brand Tatcha has released a Cherry Blossom lip kit that will give you old school geisha vibes, in the best way! The Cherry Blossom Lip Trio is just as pretty as its namesake, and it's basically a lip version of a contour kit, which is cool as hell!
Not only does the actual lipstick look absolutely beautiful, but the packaging is a total delight as well! Everything is perfectly textured and shaded, and the cosmetics bag complements the set perfectly.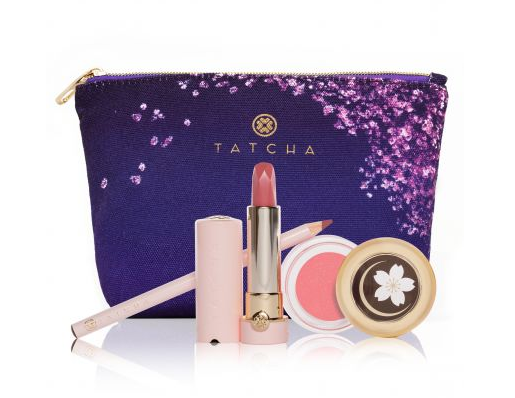 The kit basically gives you the world's most perfect natural lip look. The trio includes a lipstick, liner, and lip balm that contours, hydrates, and gives your lips a creamy sheen in a pink shade that is a universally flattering shade of blush.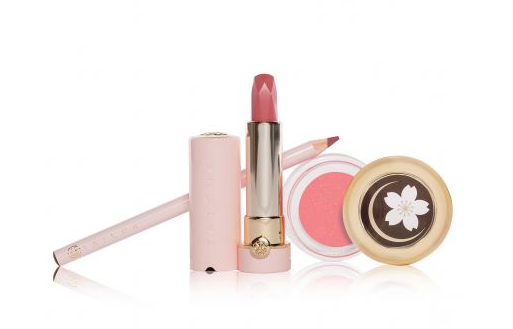 The lipstick has a really cool diamond shape and texture to it that makes the lipstick look and feel glamorous and luxurious!
The set includes: A Cherry Blossom Contouring Lip Liner that is long-wearing, gives shape, depth, and definition to the lips in a perfectly matched shade; a Cherry Blossom Silk Lipstick that is universally flattering; Camellia Lip Balm, a luxurious lip balm made from rich camellia oil that leaves lips looking plump and nourished; and a Canvas Cosmetics Pouch that features a unique design of cherry blossoms at twilight.
It's very evocative of a romantic spring night, wouldn't you agree?
Tatcha has a whole bunch of new products headed our way this spring, so keep your eyes peeled on their social media for more info on the Cherry Blossom Lip Trio and more!