We're going gaga over these swatches of Kat Von D's new Shade and Light Glimmer Palette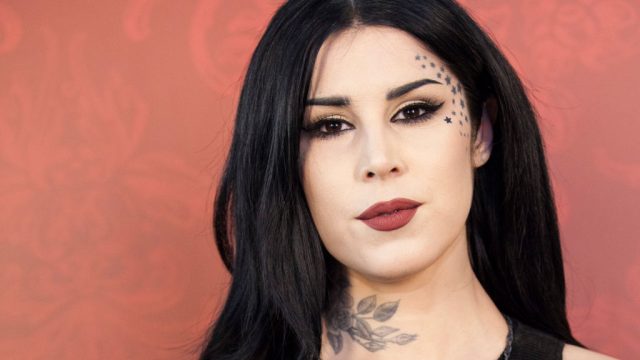 Kat Von D regularly tops herself when it comes to beauty products. First, we had the Shade and Light Contour Palette, then the Shade and Light Eye Contour Palette, and now we need the Shade and Light Glimmer Palette, a shimmering version of the eye contour shadows. Last week, Kat Von D Beauty sprung the preview of the fully finished Glimmer palette on us.
It feels like Kat Von D Beauty is setting out to make pretty much every eyeshadow we will ever need. Her single eyeshadows, Shade Shifter ($11) and Metal Crush ($14 — and an Allure Best of Beauty winner) are wildly popular, so it makes sense that Kat would release an entire shimmer palette. We love that a company with such a dark aesthetic is setting out to release products in every shade and finish imaginable.
Kat Von D Beauty's Glimmer palette is sure to be a staple shadow palette, year round!
https://www.instagram.com/p/BUZ9aFrFp3I
Now, makeup artist Leah Carmichael of Kat's Artistry Collective has given us a closer look at the swatches of the palette.
How are these even real? We are obsessed. The shadows are obviously highly pigmented because we can see them fully covering Leah's arm tattoos. We aren't sure what kind of witchcraft this is, but take our money. The palette is not only richly pigmented, it's cruelty-free and vegan. Glimmer looks like the perfect option to take a natural eye lewk to the next level.
The neutral shadows in the Shade and Light palette offer so many possibilities that we can't wait to add in the shimmery options.
https://www.instagram.com/p/BUC5HvvFxi4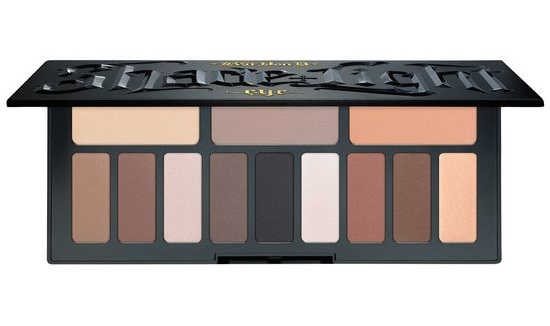 We aren't sure yet if there will be a price difference from the original Shade and Light eyeshadow palette compared to the new Glimmer palette.
As if we weren't already looking forward to summer, Kat Von D just gave us 12 shimmering reasons with this new eyeshadow palette!