YAS: This Korean beauty brand just launched the largest cushion foundation shade range
Cushion foundations have been all the rage in Korean Beauty brands, but a common complaint has always been that there are rarely more than a couple shades available, which is such a shame considering that it alienates a huge portion of the beauty-loving populace. But rest assured that brands are working to rectify the problem, with Innisfree's new Matte Full Cover Cushion Foundation leading the charge with 14 new shades.
It makes sense that Innisfree would understand the need to expand its shade range now that its products are officially available state-side. And while we've been spoiled by brands like Fenty Beauty who cater to all their fans, this is definitely a step in the right direction.
You'll get a smooth, flawless, velvety-soft finish with this gorgeous foundation.
If it's your first time purchasing Innisfree's cushion foundation, you'll need to get a cushion case for $10. But after that, you'll only need to purchase a refill. We love that this method is environmentally friendly, limiting the amount of waste going into the world.
Innisfree is also releasing a different formula with its Aqua Fit Cushion Foundation for $12.
Perfect for those who want a featherweight, dewy cushion foundation as opposed to a matte full coverage option.
Fans of the brand are really excited to get fitted for their perfect shade of foundation, especially those who have been wanting to try cushion foundation for years but have been unable to because of the lack of shade availability. Even the biggest Korean beauty brands rarely have more than three to five shades available, and most are on the lighter end of the spectrum.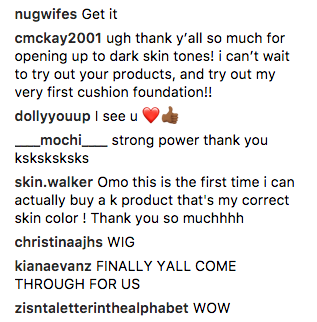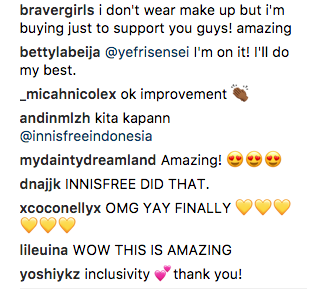 Hopefully brands will continue to see what a big deal it is for beauty lovers to have a diverse and accessible shade range. This is the right direction to be heading in.
Head on over to Innisfree and get matched — you'll love the silky soft foundations and the lovely coverage they provide.