Kerry Washington's Neutrogena makeup collection is here, and it's Olivia Pope-approved
Celebrities team up with beauty brands to act as their spokesmodels all the time, but there's something extra special about the fact that Kerry Washington is the face of Neutrogena. Not only is she a model in the brand's campaigns, but since she joined up, Kerry has pushed Neutrogena to create new products that serve a wider and more diverse audience. She's had a hand in developing products with the brand, and they're always gorgeous.
The latest news out of this collaboration is extra exciting, because Washington and Neutrogena have released a makeup collection featuring two lovely palettes. Olivia Pope definitely approves of this news. If you're looking to spice up your makeup drawer for the warm months ahead, this is going to give you a big leg up on that process.
The Neutrogena x Kerry Washington collaboration features an eyeshadow palette and cheek palette. Each have covetable shades that complement a wide variety of skin tones, because Ms. Washington is all about that representation. They're now available online at Ulta, so you don't have to wait to get your hands on them. Best of all — this collection is insanely affordable.
The Kerry Washington x Neutrogena makeup collaboration will be available in-stores on April 22nd.
We're already smitten.
The Essential Eye Palette is available for $12.99 and was designed to highlight your natural beauty.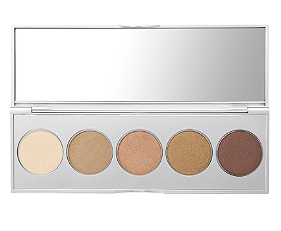 These five versatile, blend-able, buildable neutral shades enhance and highlight your own features and provide long-lasting, nourishing color.
The Essential Cheek Palette is available for $9.99 and features three radiant shades for a natural flush.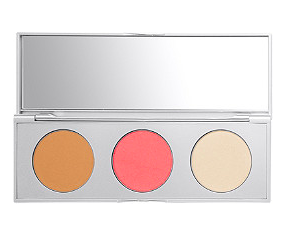 You'll have a healthy summer glow with this trio of bronzer, blush, and highlighter. Head on over to Ulta.com if you can't wait for it to arrive in stores and stock up before these palettes fly off the shelves.