Kat Von D has inspired us to carry this cheeky makeup bag when we travel with our beauty essentials
Kat Von D is blunt, so it only makes sense that her makeup bag is too. Kat Von D's personal style is a direct reflection of her personality. Dark and romantic, yet blunt and cheeky. Her new favorite travel bag is definitely witty, but also relatable. On her flight to NYC, Kat snapped a picture of her black makeup bag with "FACE SHIT" boldly printed on it.
In an Instagram caption, she wrote, "this is probably my new favorite makeup travel bag" and we have a feeling it would be ours too. How many times have you dug around in your carry on trying to find your beauty bag? This looks a fuss-free way to get the makeup products you need while on your flight.
This zippered pouch is the perfect no-nonsense bag to grab and go.
There's no mistaking what's in this pouch when packing…
The canvas cosmetics bag is from Girrl Scout, and you can get your very own Face Shit Makeup Bag for $25 on the Girrl Scout website or on DollsKill. It also comes in a beige color. Can you imagine whipping this out on a plane next to Kat? It would be like becoming instant besties. We can dream.
Whether you are traveling or not, this bag is the perfect straightforward way to store your face essentials.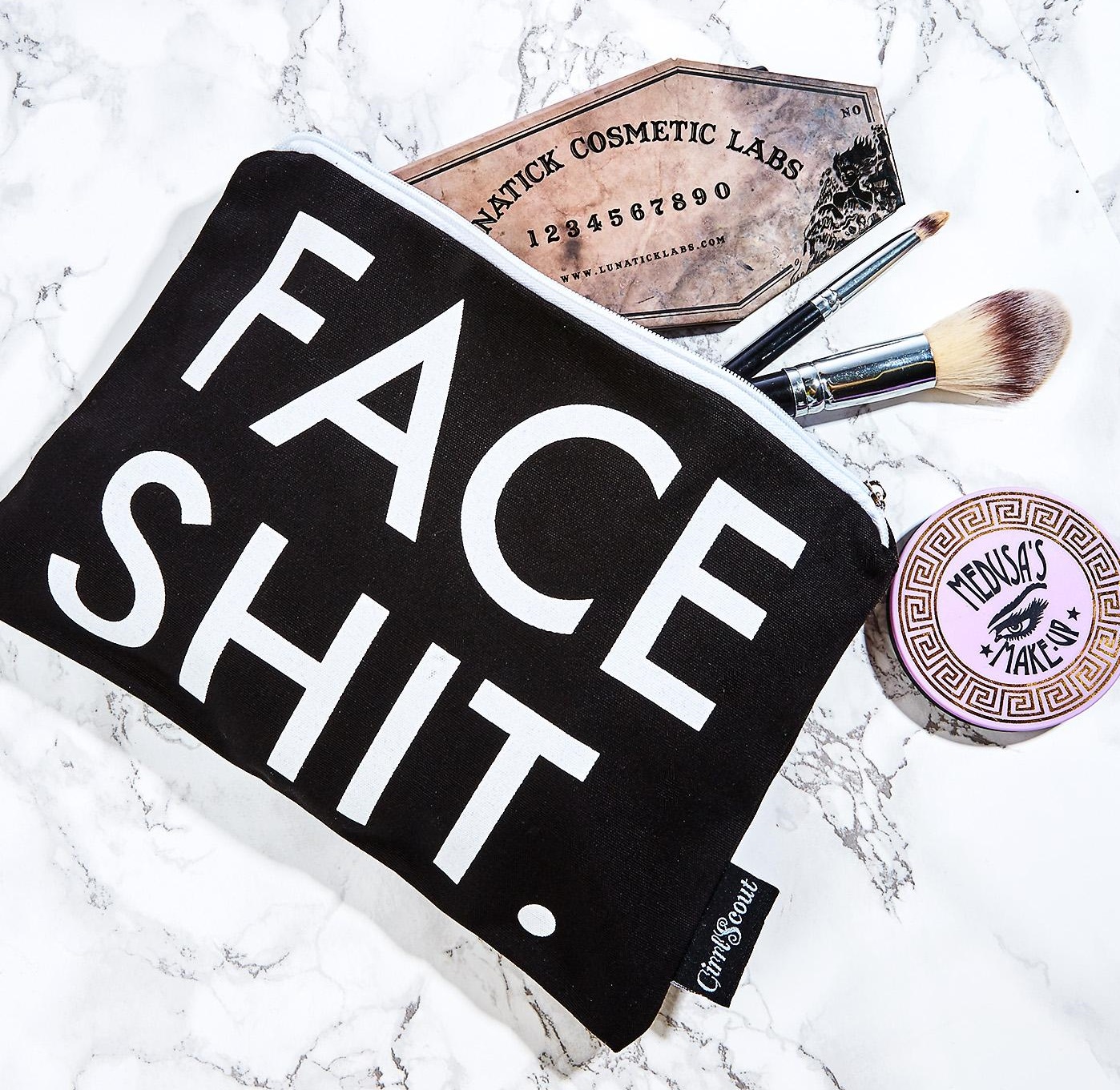 Like the new Kat Von D Beauty Lolita Cheek and Eye blush that launches tomorrow.
https://www.instagram.com/p/BUsupJygzj0
What sort of face shit what you put in your makeup bag? Grab yours, here!