Iconic false lash brand Ardell just launched a new cosmetics line
Lash enthusiasts are more than familiar with popular drugstore brand Ardell, thanks to their amazing falsies that make us all look and feel like Marilyn Monroe. It looks like they're poised to break onto the makeup scene in a big way with the launch of a new five-piece color cosmetics line that they're calling their Hero Items.
Ardell is famous for their lash and brow products, but this is their very first foray into color cosmetics. This is Phase 1 of their new collection, with more coming later this year. Ardell has long been an industry leader when it comes to affordable falsies that are made of high quality, which is why they have such a devoted following. We can only imagine how great these gorgeous color cosmetics will be.
https://www.instagram.com/p/BUkrFJqDwp5
https://www.instagram.com/p/BUkRT-WDxDS
The line includes mascara, lipstick, brow pens, and eyeshadow sticks. Let's take a look at each piece in the Ardell Beauty Hero Line.
Mascara
https://www.instagram.com/p/BUSq–xDDVJ

This mascara was made specifically to mimic their iconic best-selling Wispie false lashes. The fiber building formula with hair-like fibers that adhere to your lashes kicks up the volume, length, and dimension for a faux lash finish.

This mascara replicates the intensely dramatic, double-layered effect of Ardell's Double Up False Lashes and instantly doubles the volume giving you thick, dense lashes.
https://www.instagram.com/p/BUIcI_OFrmu
These fine-feathering pens are perfect for turning sparse brows into full, dimensional arches that look natural. The pen is super easy to use with a tapered tip that gives you a soft, natural look. It's waterproof and smudge-proof so you can trust that it'll stay put all day long.
1Taupe
2Medium Brown
3Dark Brown
4Soft Black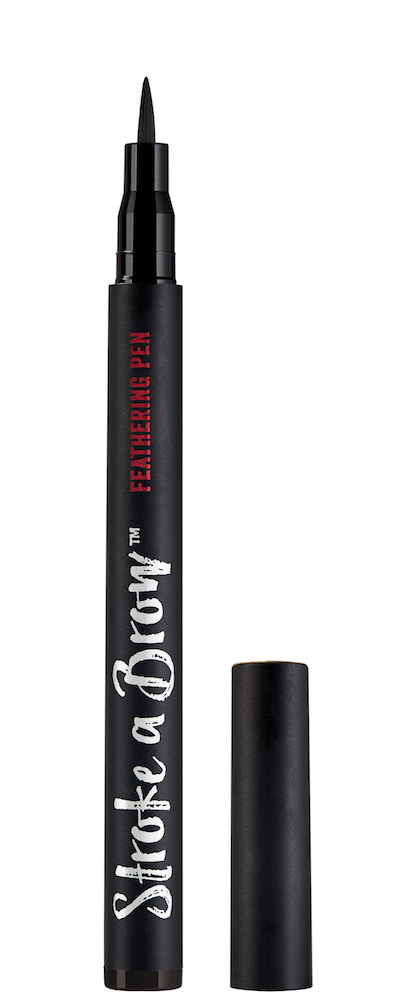 https://www.instagram.com/p/BUSq4fcDQ_t
1Rude Touching

A copper.
2Yearning

A metallic auburn.
3Do Me Right

A rustic silver.
4Gun Metal

A galaxy grey.
https://www.instagram.com/p/BUNiMr3A8B2
1No Morals

A deep berry.
2Nobody's Fool

A red.
3Tropic Hotspot

A coral orange.
4Call Me Her

A fuschia.
5Sweets On You

A pink.
6Sulky One

A warm blush.
7Nude You Say

A rosy nude.
8Slipped Away

A burnt nude.
Wow, talk about an impressive leap into full blown makeup. This collection has everything you'd need to create a makeup look. They stay loyal to their aesthetic and original brand's commitment to defining our features with pizzazz. We can't wait to try all of these out.
Head on over to Sally Beauty and snag some for yourself.