Kylie Jenner's eyeshadow palette sold out so fast it's RIDICULOUS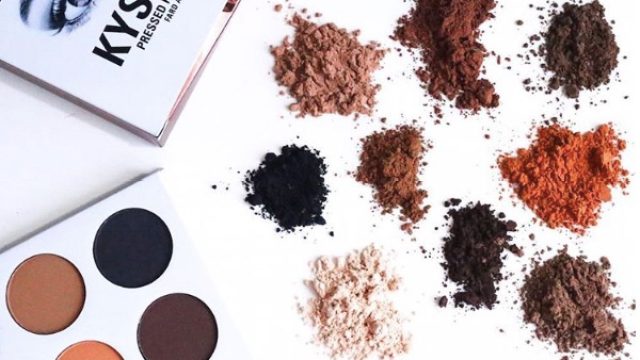 When we talk about Kylie Jenner, we're usually discussing (or obsessing over) her Lip Kit. But lately, it's all about her new pressed powder eyeshadow palette, which offers a gorgeous array of shades including bronzite, obsidian, goldstone, quartz, jasper, and orange.
These fancy "KyShadow" kits were only released into the big wide world on July 26th, and guess what, they sold out in one minute! No, really.
https://www.instagram.com/p/BIV0FqChwLo
And then they sold out in one minute again!
https://www.instagram.com/p/BIdThgch89r
Okay, you guys, it's official: Kylie Jenner simply cannot put a foot wrong wrong. Her top-of-the-line taste is setting the standard for cosmetic products everywhere (not bad for a teenager)! And after months in the making, it's great to see her hard work spawn such positive results.
What we also love about Jenner is that she was heavily involved in the creation of these eyeshadows, not just their presentation (which is undeniably beautiful and timeless). Her captions on Instagram describe the palettes as "her baby," and they really are.
We don't want to get too gushy, but Jenner is an inspiration to women all over the place who have had a crazy, seemingly far-reaching dream — because she demonstrates that anything is possible.
Major congrats, Kylie!
https://www.instagram.com/p/BISzCQmh2Cb