The newest CoverGirl ambassador is 69 years old, proving that beauty is ageless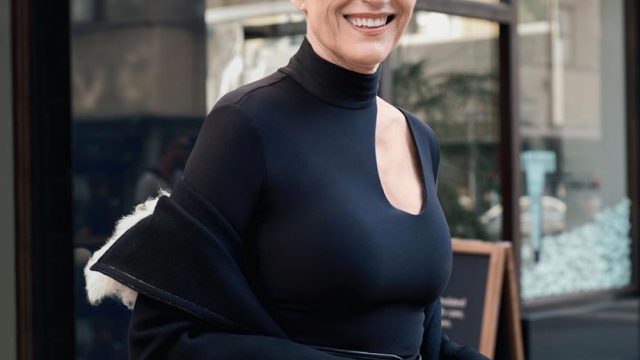 Beauty brands can showcase diversity in their campaigns by using models of color, with disabilities, of all genders, sizes, and ages. The latest CoverGirl, Maye Musk, is proof that beauty is ageless and that classic, timeless beauty is always in style.
You might not recognize Maye Musk right off the bat — she's a successful entrepreneur and fashion icon — and just so happens to be Elon Musk's mother. This fierce lady has joined CoverGirl's amazing lineup of women working to change the world, and she looks great doing it.
CoverGirl's latest muse, Maye Musk, is a leader in every sense of the word.
Doesn't she look absolutely stunning?
Maye has done everything from modeling for top designers to earning two Masters of Science degrees, running her own nutrition business, and raising her children largely as a single mother. She is serious life goals. Her work ethic and strong sense of self touch everything she works on.
Maye tells CoverGirl why she loves makeup and how it plays a role in self-representation. She states:
"With wearing makeup a part of my job as a model, one might think I'd get tired of it, but I absolutely love it. I've had the benefit of working with a lot of wonderful artists through the years, and it's a fascinating process: you start as a blank canvas and then a transformation occurs, but there's always a very real and honest piece of me there, too."
Maye Musk is a perfect match for CoverGirl because she's not only a timeless beauty but a visionary as well.
She creates new opportunities for herself and others, paving the way for those who will come after her.
We can't think of a more appropriate CoverGirl.