7 Curly Bangs Hairstyles That Will Convince You to Finally Go for the Chop
Bangs are always a good idea.
To riff on one of Elle Woods' famous lines, whoever said bangs weren't for curly hair was seriously disturbed. (She was actually talking about the color orange being the new pink, but the sentiment still fits.) Just because curly bangs won't fall flat or straight—like those blunt-cut Mia-Wallace-in-Pulp-Fiction bangs—doesn't mean you shouldn't still go for it. Bangs on wavy, curly, or coily hair textures can take on a whole new personality of their own, and there are so many ways to rock them.
Bangs can be an intimidating choice for any hair type, especially if you can't find inspiration photos for the look you want. Fortunately, the curly bangs trend has been going strong for a while now (right alongside curtain bangs), so there are plenty of styles to choose from. We rounded up some of our favorite curly bangs below, so keep scrolling to find a look that will finally make you leave your reservations behind and get the chop.
1. Short curly hair with bangs
We love the soft and romantic yet laidback vibe of this look. A shorter cut with layers and bangs can also be a great way to add more definition and volume to your curls.
2. Long curly hair with bangs
This look is the best of both worlds: Keep your luscious length while adding some contrast with bangs. Having bangs will make all your ponytails and updos even cuter than they were before.
3. Curly mullet with bangs
Bangs don't have to just be sweet and cutesy. Pairing your curly bangs with a mullet will give you a cool-girl edge like no other hairstyle can.
4. Curly hair with wispy bangs
Sometimes, just a few short strands in front is all you need for a playful new look. These wispy bangs are fun and flirty, and they let your forehead peek out to say hello.
4. Type 2 curls with bangs
Bangs can be a great way to play up the texture of wavy hair. Go for a shag-style cut like the one above, and your hair will be the best accessory to every outfit.
5. Type 3 curls with bangs
Zendaya is a curly bangs expert. Her curls are between a type 2 and 3, and bangs bring out her hair's soft and bouncy texture in the best way.
6. Type 4 curls with bangs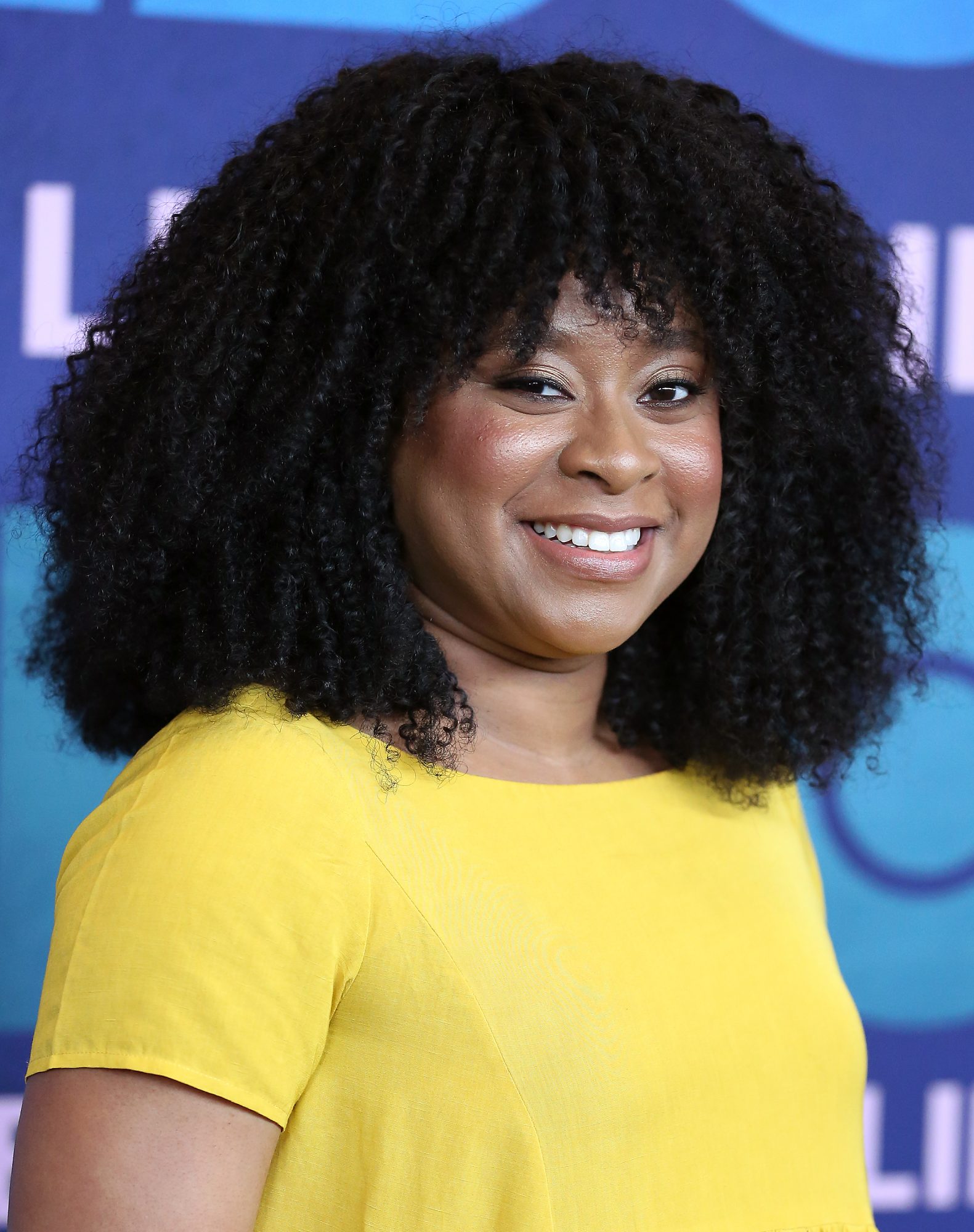 Two Dope Queens podcaster and comedian Phoebe Robinson has been known to play around with a number of different hairstyles, and she's no stranger to bangs. Her look is a great example of how to style bangs on type 4 hair.
7. Curly curtain bangs
Here's proof that the curtain bangs trend you're seeing everywhere can 100% work with curly hair, too.