Take a break from the crowds at Coachella and do these desert spa treatments instead
For some, Coachella is a paradise that comes once a year. It's a place where you can see your favorite musical artists perform underneath the desert sky, meet kindred spirits on the dance floor, and be adventurous with your fashion sense. But there are plenty of other cool things are happening in and around Coachella Valley besides the festival, and we're not just talking about the parties. We're talking about the spas: If you're the type of person who needs a little bit of R&R with your rock n' roll and Queen Bey, Coachella weekend can be more than you ever dreamed.
Hotels and resorts are going all out with specials and unique treatments, so it's an exciting time for the Coachella-loving beauty buff. You might as well take advantage of the fact that you can indulge in a spa treatment the same weekend you see, well, The Weeknd! Check out the interesting desert spa treatments you can treat yourself to, from facials that incorporate the date fruit and desert clay body wraps.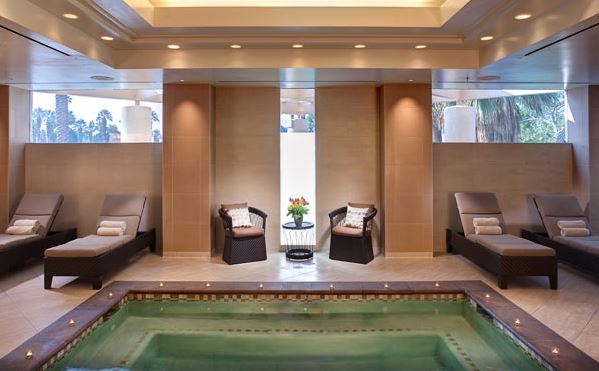 The JW Marriott is going to be POPPIN' during Coachella. Not only will the hotel have the World's Largest Flower Crown on site (yes, you heard that right and it weighs 200 pounds), but you'll also be able to book incredibly unique spa services such as the Coachella Date Facial ($155), an all-natural facial made from organic, locally-grown Medjool dates. If you've ever had a date shake from the iconic Hadley's then you know how on theme this is! There's also the Good Vibrations Massage ($155), the Hippy Dippy Mud Treatment ($155) and more.
This Palm Desert day spa features treatments such as the Desert Glow ($195), a spa package that includes a 60-minute Bliss Massage, a Fire-Flow Facial (that already sounds amazing) and a Propolis Avocado Hot Scalp Treatment. The spa also holds sound baths in case you're in need of some soul healing (we all will after Coachella).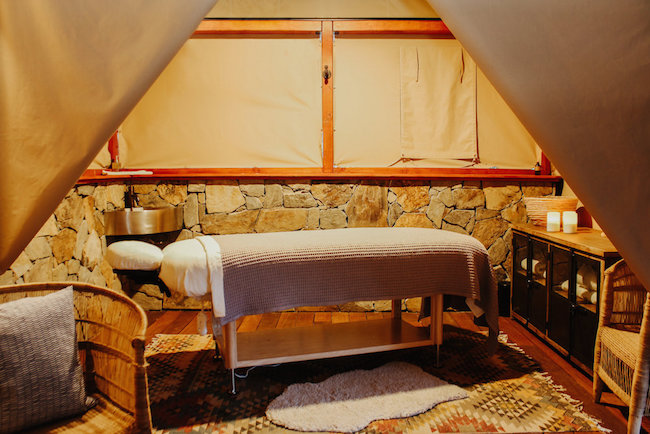 If you're staying at the Sparrows Lodge, you'll be able to book a service at their new open-air massage tent, which features services like custom massages and a 90-minute Whole Body Purification Treatment ($195) which includes full-body dry brush exfoliation, massage, and a sage smudging. Cleansing yourself with sage after Coachella might be the smartest thing you do.
The Miramonte Resort is offering Coachella-friendly services that allow you to decompress for a bit before going back into Coachella. They have the Express Hydrate Facial (25 min. for $75), Express Swedish Massage (25 min. $75), plus hair braiding and flash tattoos.
Hanging at the Spa at Ritz-Carlton, Rancho Mirage is a pretty genius way to spend the Sunday or Monday before you head back home after Coachella. This luxe spa has and outdoor relaxation lounge and plunge pools, and you can book spa services such as the Detoxifying Glow Body Treatment or the Indigenous Desert Clay Wrap, which uses the healing benefits of clay to detoxify your skin. Yes, please.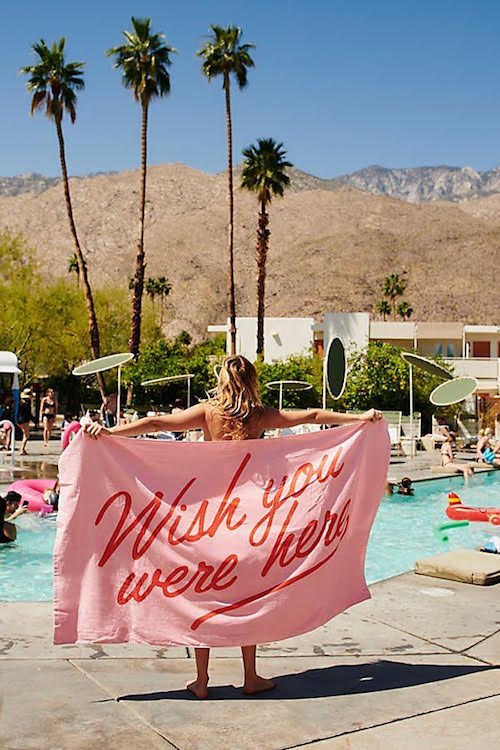 Not in the mood or short on funds to book a whole spa treatment but still want some kind of body, mind, and soul wellness (you'll need it)? Free People is hosting an event at the Ace Hotel during both weekends of Coachella. Each day will begin with mindful meditative mini retreat. You'll also be able to experience a VIE Healing Ear Seeding (auricular acupuncture),Vital Proteins Collagen Bar and BeautyFood Bar by Kalumi (edible and drinkable collagen), IV nutrition therapy with Live Well, and more. Check out the menus for each weekend here.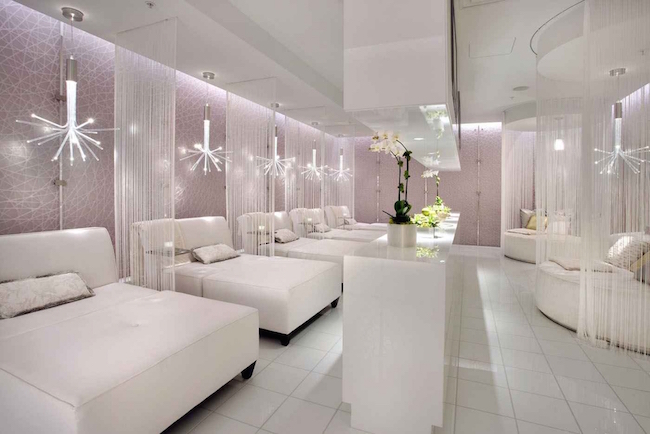 If you're end up going back to LA before enjoying any of these desert spa treatments, you MUST give yourself the gift one one of these cool spa treatments at The Ritz-Carlton Spa, Los Angeles. The spa teamed up with spiritual shop House of Intuition on a limited-time collaboration that includes a Jade Facial ($260 for 80 min.), Rose Quartz Mani/Pedi treatments (manicure $80 for 50 min.; pedicure $85 for 50 min.), a Chakra Balancing Massage ($260 for 80 min.), and a customized treatment that comes with a consultation from House of Intuition healers($450 for 80 min for massage, consultation, crystals, and gift box). How rad is that?