This beauty vlogger used a school supply to create the perfect winged eyeliner, and it's actually an easy hack
If you are a fan of winged eyeliner but constantly find yourself frustrated with the difficult reality of applying it, the internet has heard your cries. A popular Instagram beauty vlogger made an eyeliner hack with a q-tip and an eraser. It's giving us hope that the perfect winged eyeliner might actually be accessible to mortals.
While the brilliant beauty vlogger known as Promise Tamang on Youtube and Instagram first posted her tutorial a few weeks back, it's gained even more traction today since the wildly popular beauty blogger Huda Beauty re-posted it hours ago. We must say, the attention is well deserved.
To start, Promise shows followers her two main supplies: a Q-tip and a sizeable eraser.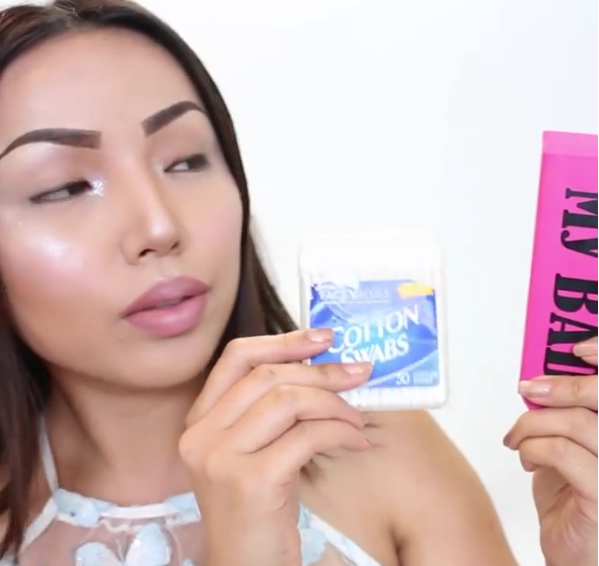 Then, she proceeds to neatly cut a perfect triangle from the corner of the eraser.
She then applies glue to the Q-tip with a glue gun and glues the eraser triangle on.
Once her eyeliner stamp is securely glued, she applies liquid eyeliner to the eraser.
This kind of reminds us of DIY hack for the Vamp Stamp.
Then, voila, she stamps both her eyes with the DIY gadget and achieves winged symmetry.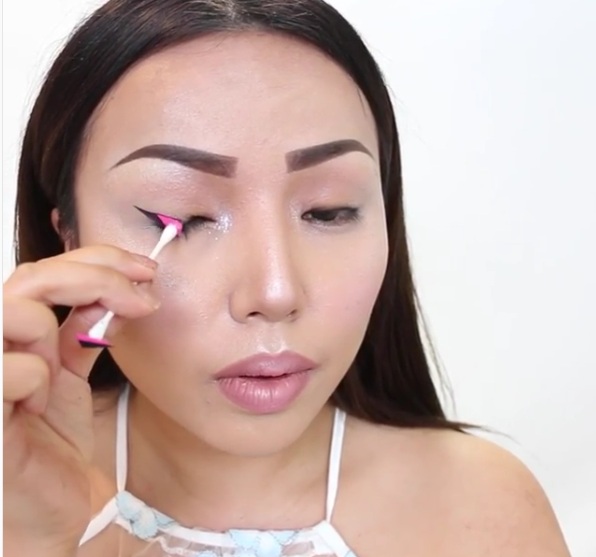 We have a feeling it may be harder than it looks, but there's only one way to truly find out.
You can watch the full tutorial below and see if you want to try it for yourself!
You can also check out all the excited comments on Huda Beauty's repost.
https://www.instagram.com/p/BVAIgNdgb7F
We just might need to dig through the office drawer and find the nearest eraser.