This beauty vlogger wrote "Pig" on her face to make a point about self-love
While we love that the internet easily connects us with of our favorite beauty vloggers, it can also prove a cruel place for the bloggers themselves. As a way to address the hostility of the web, beauty vlogger Nabela Noor made a makeup tutorial in which she paints her face with a series of insults she's received before washing them away and starting fresh.
Noor shared in her post that over the past year she's received thousands of messages from people calling her a "pig," "fat," "ugly," and/or a "monster," and while she knows those insults come from a place of emptiness, they've still hurt her at times.
Noor wrote,
"In 2017, I was called a pig, fat, ugly, a monster...I was told I should kill myself because of how I look. I received thousands of messages like this all year & there have been times where I let those words destroy me. But as my confidence strengthened, I became a fortress of self-love that could not be broken by the words of unhappy people. I learned quickly that happy people don't say hurtful things. And that happiness begins with self-love."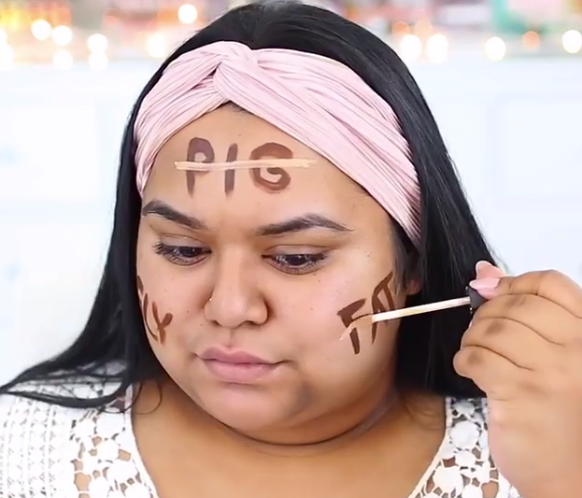 Noor went on to share that in order to transcend all of the internet hate, she built a beauty routine that centers around self-love.
It's not about the makeup itself, but rather the act of celebrating her beauty.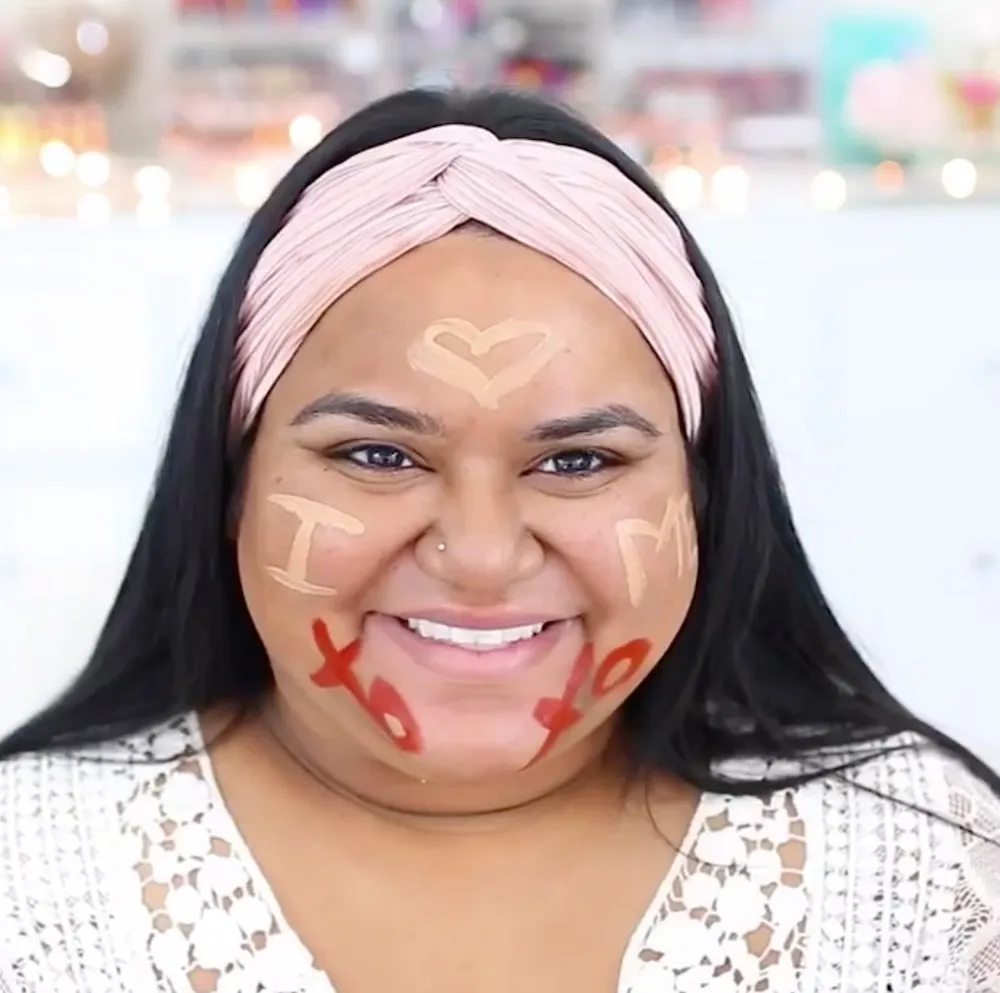 She shared, 
"The girl I see in the mirror is beautiful with and without makeup, whether I am a size 6 or a size 16. So as 2018 begins, I'm leaving behind all of the words that once hurt me — all of the doubt that once controlled me. No one can tell us who we are. We are glorious. We are beautiful. We are worthy."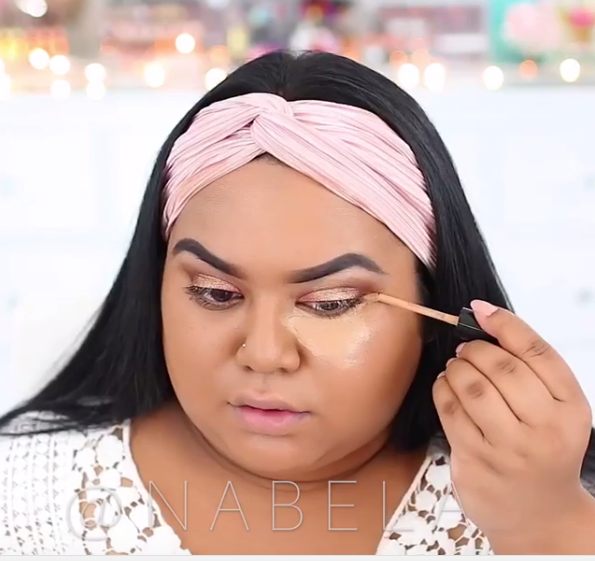 She added,
"This video is a small victory in my self-love revolution & I can't wait to continue the fight in 2018. I am not the things they say I am. I will never be reduced to their words. I am brave, I am strong, I am who I'm meant to be. This is me."
The makeup tutorial begins with a makeup-less Noor, then after she paints the insults she received, she replaces them with uplifting words, and then slays with a finished glamorous makeup look.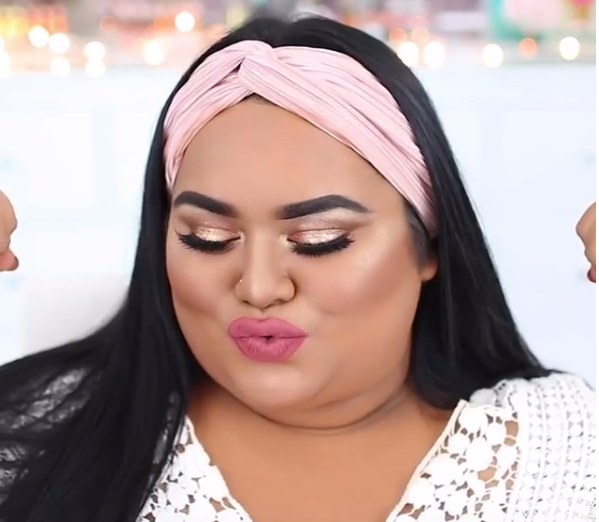 You can watch her full inspiring transformation and peep the fab product recommendations.
https://www.instagram.com/p/BdX_6CfAnxX
We are fully here for 2018 being the year of self-love.