This beauty blogger got her look using only kids' makeup and the result is ~really~ pink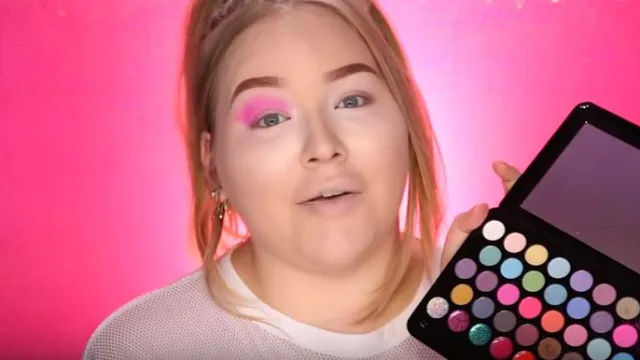 Remember those huge makeup palettes full of neon colored eye-shadow and frosted glitter lip gloss you used to play with at slumber parties in elementary school? The ones that you thought made you look suuuuper glamorous when you piled on the yellow eye shadow and took glamour shots in your BFF's mom's bathroom mirror? The ones that were shaped like Disney characters and giant pink hearts? The ones that caused the infamous pink eye breakout of '98?
Yeah, those.
What happens when a professional beauty vlogger gets her hands on a pile of kids' cosmetics? Beauty vlogger and Instagram star NikkieTutorials went makeup shopping in the kids' section and decided to find out.
The result? A full face of makeup that's professional quality, surprisingly lovely, and also really, REALLY pink.
Check it out:
https://www.youtube.com/watch?v=6aeE5LXujC4?feature=oembed
Pretty cool, right? Definitely better than the slumber party makeovers of our youth.
We'd totally rock this look at a concert or out dancing.
Also is it wrong that we totally want that Minnie Mouse compact? We don't even care that it smells like chemicals. It's so cute!