8 Beauty Tricks from the Radio City Rockettes You Can Steal Now
We spoke exclusively with a Rockette who shares what it takes to shine on the iconic stage from head-to-toe.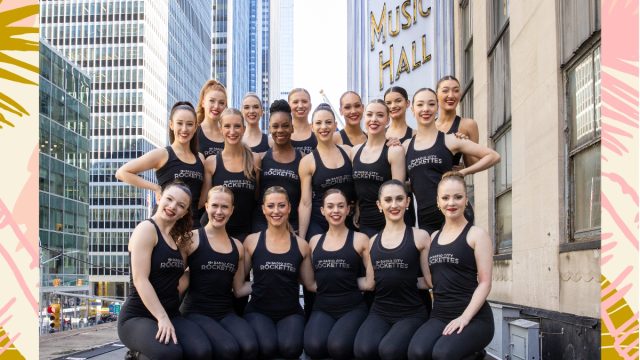 The product recommendations in this post are recommendations by the writer and/or expert(s) interviewed and do not contain affiliate links. Meaning: If you use these links to buy something, we will not earn a commission.
The world-famous Radio City Rockettes are more than just long legs and a pretty face (or, er, 80 pretty faces). They literally usher in the holiday season in New York City with their graceful kicks (up to 1,200 a day!) and festive costumes — and they've been doing so for nearly 100 years.
While rooted in tradition, this is show biz after all, and the Rockettes are as famous for their signature looks (and red lips!) as they are for their high kicks. From those red lips to fluttery faux lashes, glowing skin, and perfectly toned legs, it's a lot of beauty work to be a Rockette.
This year, they even teamed up with QVC for their own curated beauty collection inspired by the Christmas Spectacular.
From dance routines to beauty routines, we spoke one-on-one with 12-year veteran Rockette Tiffany Griffin to get the scoop on what it entails head-to-toe to grace the Radio City Music Hall stage.
Did you know that a Rockette needs to be between 5'5" and 5'10" ½ tall? And the competition is stiff. Rockettes need to re-audition each and every year and, usually, around 1,000 dancers show up vying for the job.
While a major focal point is their legs, they're almost always in tights so no crazy waxing or shaving regimen is needed, says Griffin. But they do cross-train to keep legs strong and shapely. "We do Pilates and cardio dance, just as many things as possible to ensure our legs are in the best shape possible for the season," says Griffin.
The schedule can be grueling. "We are professional athletes in diamonds," Griffin jokes, as they rehearse for 6 hours a day leading up to the live shows. Rockettes can be required to perform in up to 4 shows a day.
RELATED: 40 Questions to Ask Your BFF to Find Out How Well You Know Each Other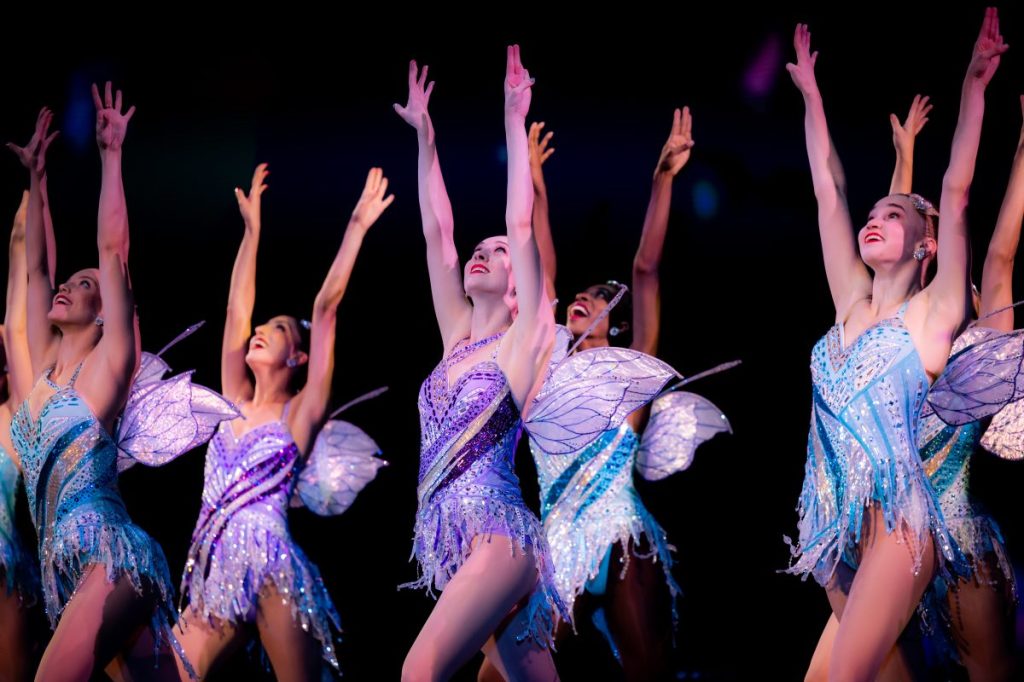 While New York City in late fall isn't really conducive to a tan, Griffin and the others fake it till they make it. The dancer says she applies a self-tanner to her face and upper body to get a more healthy glow and not look washed out under those harsh stage lights.
"I always exfoliate skin really well first so it's ready for that beautifully bronzed glow." Griffin also recommends wearing rubber gloves so that you don't end up with orange palms. "I also apply lotion first to some really dry spots like elbows and heels, and make sure I really rub it in well."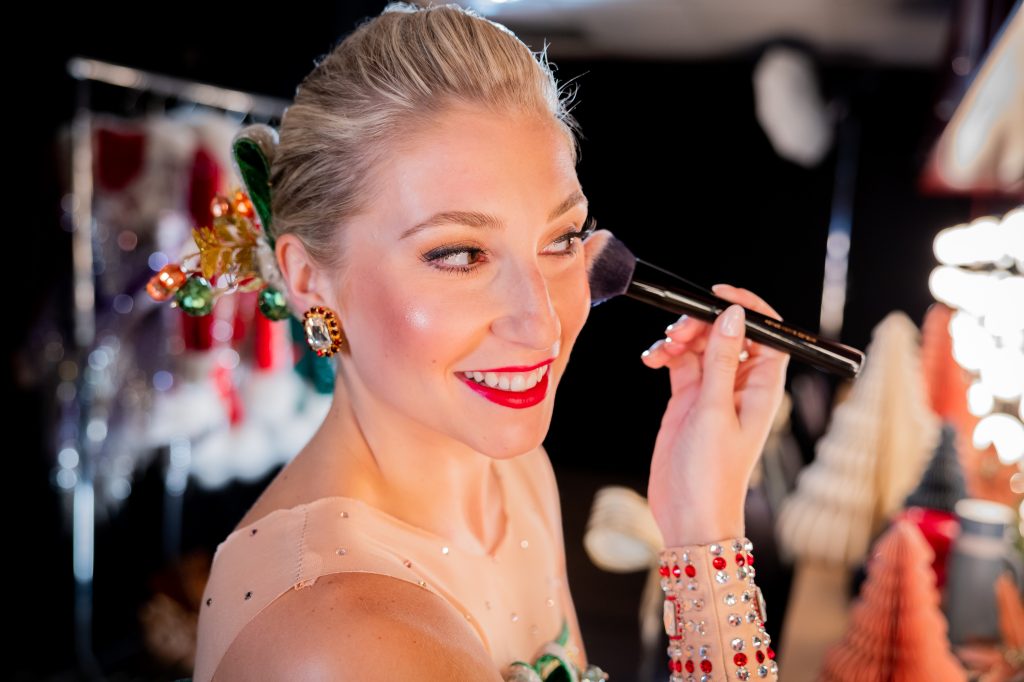 Anyone who's seen the show knows that the Rockettes rock a signature red lip. While Griffin says there is no uniform red shade among the group (they choose what flatters their skin tone), they opt for a lip stain so that it stays put throughout the entire 90-minute show.
Rockettes can have as little as 78 seconds for a wardrobe change, which doesn't leave any time to reapply.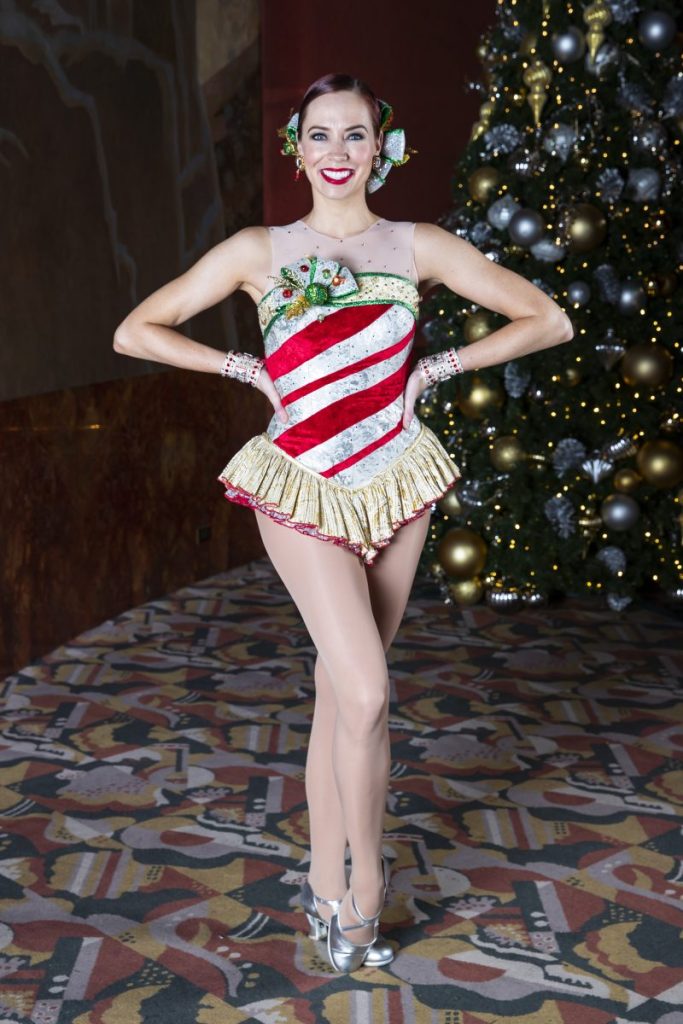 Rockettes reach for an inexpensive drugstore product to make smiles pop. "I use Crest White Strips regularly to make my teeth whiter and go with that signature red lip," says Griffin.
A big smile is a must on that big stage.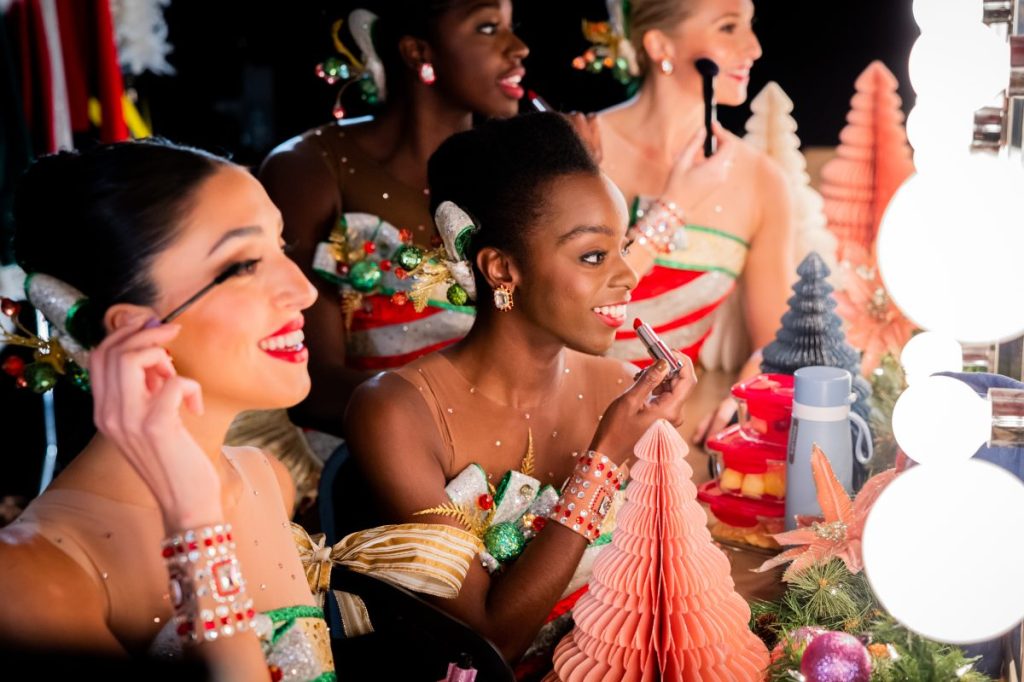 Rockettes always wear false strip lashes before going on stage for the most dramatic look possible.
"I use a good glue from Duo to apply [the lashes] because we tend to sweat on stage and you don't want the lashes coming off," says Griffin.
Speaking of sweat, another drugstore mainstay is always in their makeup bags. "We always use a makeup setting spray to ensure that makeup stays on and doesn't run when we sweat," says Griffin.
"Also, for one of our signature numbers, we wear these doll cheeks that stick on with double-stick tape and the setting spray helps the tape from leaving a mark."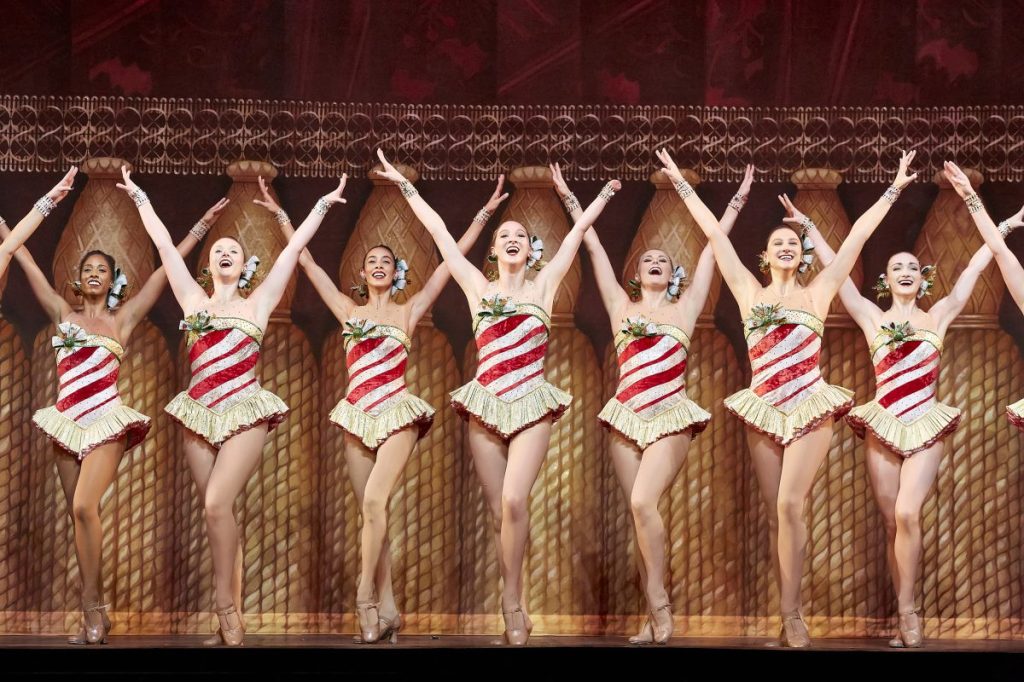 Rockettes have a grueling schedule between shows and appearances and don't have time to get regular manicures. So Griffin says, they use nail stickers like Dashing Diva so they can always look fresh and not chipped — this also allows them to change them up within minutes.
She also likes some of the more festive styles they offer. "They're Christmasey and fun and match my costumes!"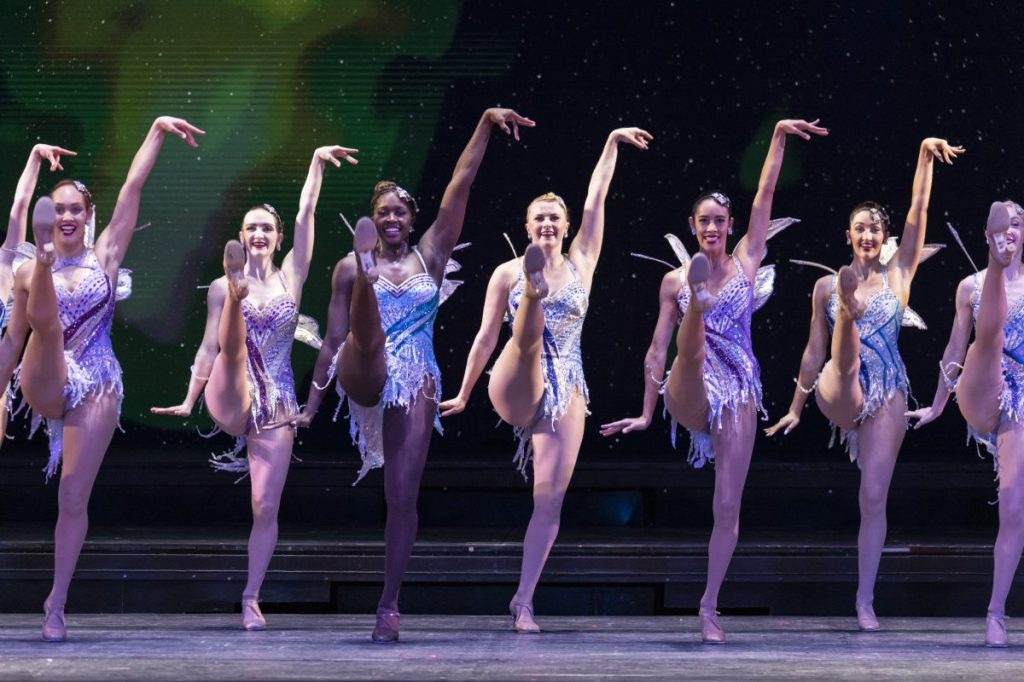 With hours upon hours of dancing on end (in three-inch heels, no less!), we had to ask what they do for aching feet. "I put those ball-of-feet foot cushions in all my heels to make them a little more comfortable," says Griffin.
A small price to pay to be a part of that holiday magic.
The Christmas Spectacular featuring the Radio City Rockettes runs through January 2nd.
Jené Luciani Sena is an accredited journalist and internationally-renowned bestselling author, regularly seen on national TV outlets such as Access Daily, Today and Dr Oz. Touted as one of Woman's World Magazine's "Ultimate Experts," she's a TEDTalk speaker and a busy Mom of 4.
Read more