These are the beauty products to store in your fridge during summer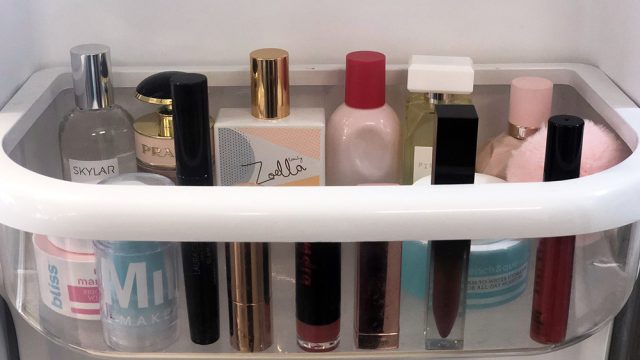 During summer, it's safe to say that beauty products that provide any sort of cooling sensation are more than welcome. We all want a bit of relief from the heat wherever we can get it. But instead of buying more products you might not need, you can store your existing products in the fridge. This simple act can prove to be beneficial in myriad ways. A refrigerated eye cream can help reduce puffiness while other products just perform better after being chilled.
It's probably a wise move to store certain products in the fridge anyway, according to New York City-based board-certified dermatologist Dr. Kenneth Mark. Mark says it's important to refrigerate products formulated without preservatives; they can easily become rancid and contaminated when exposed to the summer heat. What shouldn't you store in the fridge? Dr. Mark says you shouldn't chill products whose consistency would become hardened and thickened when exposed to cooler temperatures because they may lose the ability to be pumped out of the container. Of course, you can check with the manufacturer or distributor just to be safe.
We spoke to more experts about items that could benefit from chilling in the fridge. Here are some of their top tips (and some product picks we love) below.
1Eye care products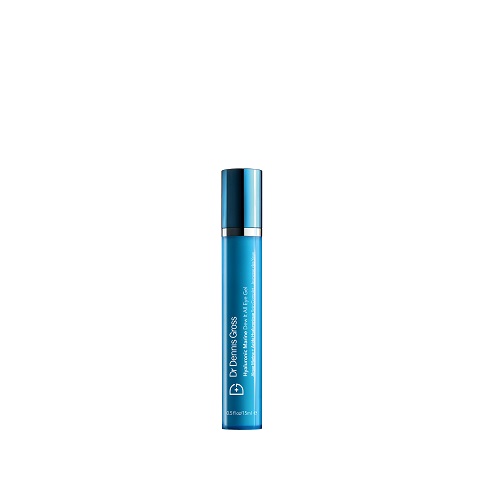 It's no question why you would want to store eye serums or creams in the fridge. Ami Mallon, Global Corporate Educator for Osmosis Skincare explains that keeping these products in the fridge can enhance the soothing and cooling effect already prompted by most eye care products.
"Applying an eye product that has been chilled feels wonderful and will also assist in reducing swelling which can aid in calming any puffiness," Mallon tells HelloGiggles. "Swelling often occurs overnight in the eye area as a result of water retention." With this tip in mind, you'll want to slather some chilled Dr. Dennis Gross Hyaluronic Dew It Right Eye Gel under your eyes after a long day. It uses Japanese green caviar algae to keep your eyes looking dewy and smooth even after a major cry.
2Lip gloss and lipstick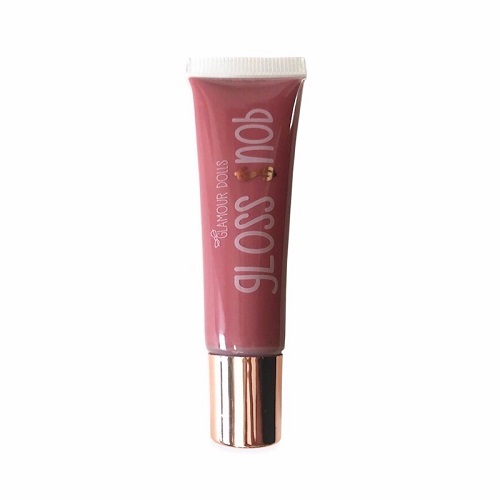 $3.99
Shop it
GlamourDollsMakeup.com
Mallon says that it's smart to store lip gloss and lipstick in the fridge when you aren't using them. Most cosmetic products are meant to be kept at a consistent room temperature or below. Long-term exposure to warm environments like a car and even a makeup bag can cause changes in texture or separation.
To preserve paraben-free glosses like Glamour Dolls Makeup Gloss Snob 3.0, store it in the fridge.
3Mascara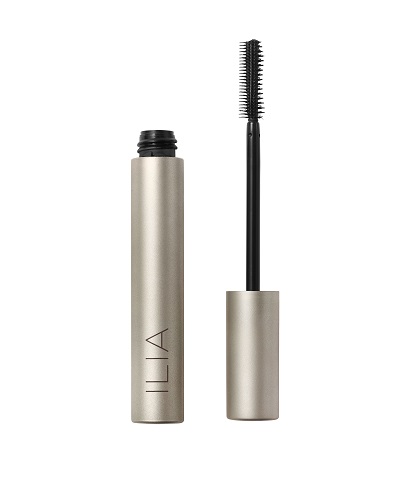 Mallon says the heat can have an effect on your favorite mascara, especially since it already has a short shelf life. By placing your mascara in a colder environment, it can enhance the life of your product and keep it safe.
To keep your lashes full of volume, you'll want to stick the ILIA Limitless Lash Mascara in the fridge so you won't have to toss it in the trash before you've barely used it.
4Face masks
You may think sheet masks are the only kind of masks worth stashing in the fridge, but Mallon also suggests that masks with aloe and hyaluronic acid ingredients are also worth chilling. They tend to have a gelatinous consistency and a cooling and soothing effect when applied onto the skin. She also says that these benefits will be boosted further when stored in a lower temperature environment.
Next time you have a mask night to yourself, pop the Skyn Iceland Arctic Hydration Rubberizing Mask with Vitamin C in the fridge to help cool and soothe any inflammation you may have experienced from sitting in the sun too long.
5Retinols and vitamin C products
Products with retinol and vitamin C tend to have active ingredients which can be weakened by long-term heat exposure according to Sonya Dakar, founder of Sonya Dakar Skincare and Skin Clinic. She recommends storing these products in a cool environment (like the fridge) in order to slow down any potential degradation. To keep glowing all summer long,  stick the vitamin C-rich Drunk Elephant C-Tango Multivitamin Eye Cream in the fridge to make sure all those annoying dark circles don't come knocking.
6Facial oils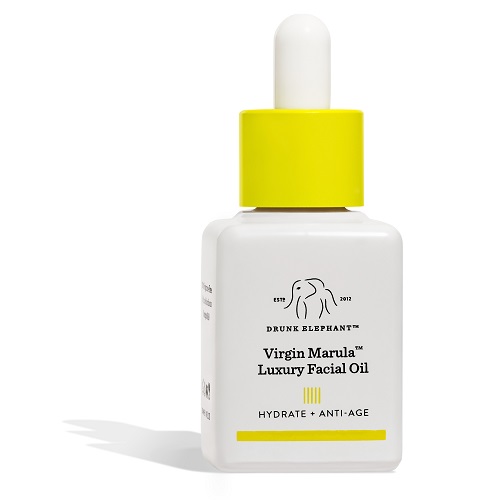 Dakar also notes that UV light can accelerate the breakdown of your facial oil, especially if it contains a natural and preservative-free formula. That's why she recommends storing this item in the fridge, as you'll also want to keep it away from steamy showers and out of light.
Oils like the Drunk Elephant Virgin Marula Luxury Face Oil are fridge-approved. You'll want its clean formula to remain uncompromised from damaging sunlight exposure this summer.
7Aloe Vera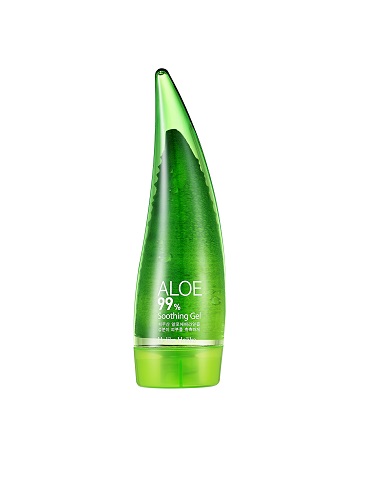 There's no denying that aloe vera is one handy summer beauty essential. It helps soothe sunburn and gives relief to those suffering from unbearably chapped skin. However, aloe vera often feels better on your skin when it's chilled. It's the one item Michelle Schlekewey, Director Of The Golden Door Spa, recommends having in the fridge all summer long. Next time you've spent the day at the beach, you'll want to make sure the Holika Holika Aloe 99% Soothing Gel is in the fridge to make sure you calm down any painful sunburn.
8Teeth whitening products
Dr. Helen Knaggs, Vice President of Nu Skin Global Research and Development, suggests that some whitening gels be kept in the fridge due to the instability of actives in the formulas. To keep your pearly whites glistening throughout the summer, tuck the Go Smile Teeth Whitening Gel in the fridge.
9Face mists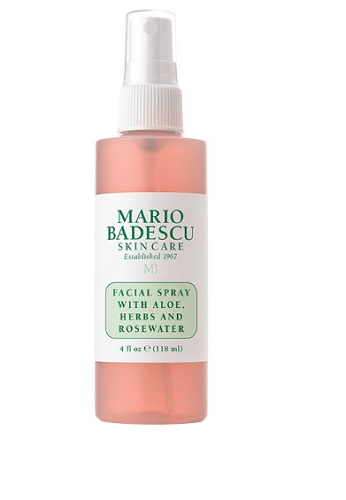 Storing your facial mist in the fridge helps soothe down any inflammation you might have. It also just feels good. Keep the Mario Badescu Facial Spray with Aloe, Herbs, and Rosewater in the fridge to keep any unwanted redness and dryness at bay.
10Fragrances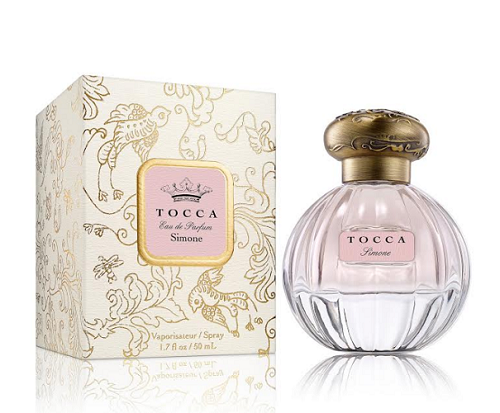 Yes, you can even store your favorite scents in the fridge. The chemicals inside your fragrances will begin to break down when exposed to light and heat, making it crucial to treat this item to some necessary refrigeration. Otherwise, it could lead to dull-smelling perfumes.
11Nail polish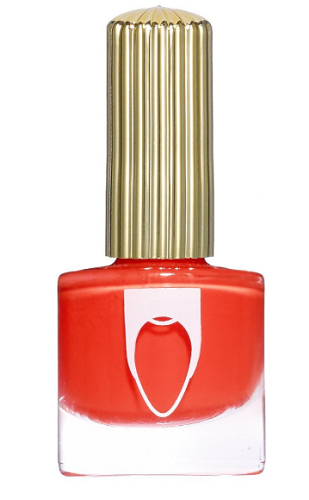 Warm and hot environments can subject your favorite lacquers to unwanted thickness and discoloration. To make sure your polish goes on smooth all summer long, save some room for it in your fridge.