Here are 13 beauty products that launched this week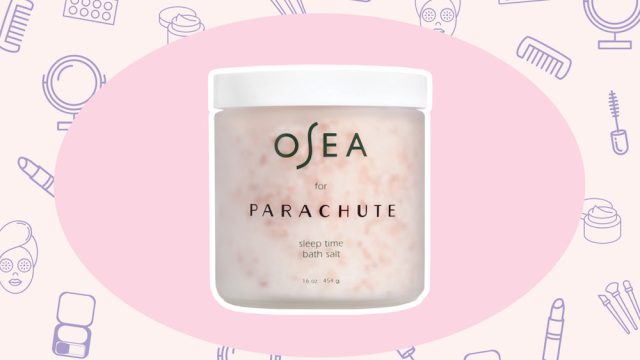 Overwhelmed by all the new beauty products that are out? Never fear, fellow makeup maven. HelloGiggles' Beauty Editor, Marie Lodi, and Associate Beauty Editor, Alyssa Morin, will be rounding up all of the best launches from the week in one place — in our Beauty Bulletin! Check back at the end of each week to find out which releases we need to get our perfectly painted claws on.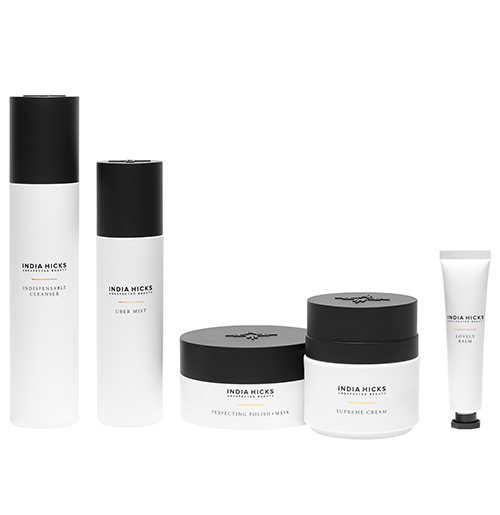 Lifestyle queen India Hicks has entered the world of skin care with a new collection that gets right to the point. With the help of beauty industry icon Catherine Walsh, India created five plant-based and organic products that are handmade, micro-batched, and, wait for it, multi-purpose. You know I love a product with more than one super power! I'm most excited about the Supreme Cream ($70), which has everything you get in a serum as well as a moisturizer. Full disclosure: Sometimes I can be lazy with my serums so this baby will take care of that in one go. Speaking of, you can also pick up the Go Bag, which has all products for $32, all wrapped up in a cute clear clutch that you can also keep your phone in.  — Marie
I've been a gloss girl since forever (even when it wasn't "trendy"), and now that Note has launched six new shades, I know what I'm spending my paycheck on. Not only are the glosses enriched with natural minerals, but they'll give your lips that extra bit of hydration that we could all use during the winter months. Excuse me while I to decide between the shades Coraline, Blondie, and Dusty. — Alyssa
If you're all about the roller eyeliner trend, you'll want to check out this matte, sweat-proof version from Nudestix. It also comes in three different shades: Black Moon, Bronze Patina, and Golden Rosé. Ooh la la. — Marie
https://www.instagram.com/p/Bd_cVAiFUeJ
After testing so many new makeup and skin care products this month, my skin is in need of a detox. Luckily, Honest Beauty launched its new mud mask that removes impurities (need) and minimizes the appearance of pores (yes, please). — Alyssa
I love when I can slap something like an overnight mask on my face and go to bed. It can do its thing while I dream that Channing Tatum and I are performing in a dance-off/pizza party with Prince Harry and Meghan Markle. (What, you don't have the same dream?) This mask has manuka honey and tea extracts that help with redness, hydration, and protection against environmental stress. My face is practically screaming for that right now. Another new launch from Dr. Brandt is the Antioxidant Water Booster ($39). You can add these drops to water or even food to help revive and protect the skin from the inside. Brilliant! — Marie
With warmer months ahead, my skin tends to get shiny and oily around my nose and chin area, so these blotting papers are going to come in handy soon! And since they're only $1, I'll be stocking up — I'll have some on my vanity, purse, work drawer, you name it. And if you need a cute makeup bag to store your new blotting papers or want to treat yourself to an early Valentine's Day gift, AOA launched a super cute canvas pouch that's also $1.  — Alyssa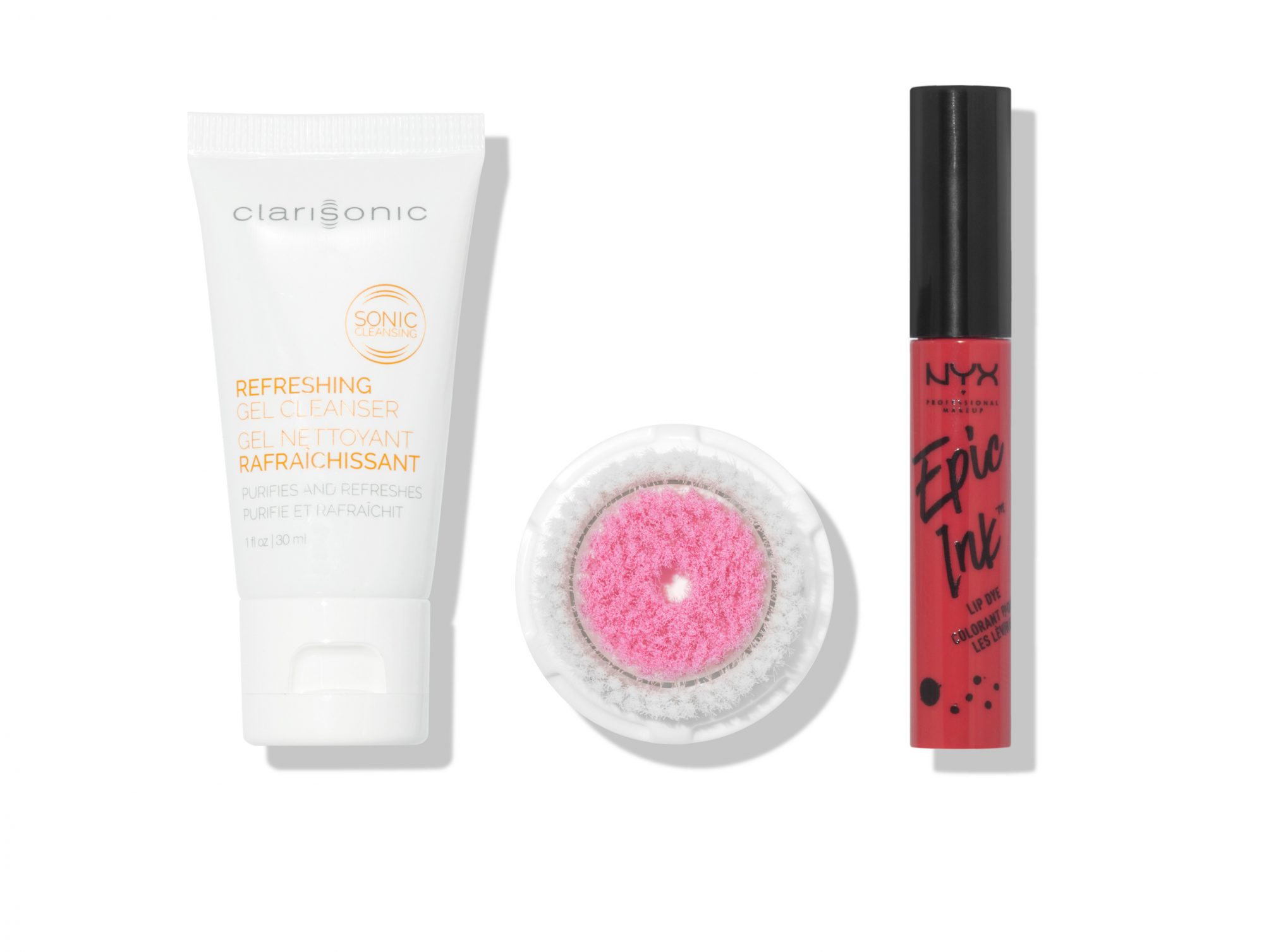 Talk about a dream duo! Clarisonic and NYX teamed up to bring us a solution for our dry lips. The kit contains a Radiance brush head to help buff off dry flakes, a mini Refreshing Gel Cleanser, to help remove lipstick, and NYX's Epic Ink Lip Dye in a stunning red color. Now we'll all be ready for makeout season.  — Marie
OGX launched an entirely new styling collection that has your hair needs covered. Whether you love to have silky smooth hair after heat styling or need extra strength and hold that will withstand horrible weather, OGX made something for you. Right now, my hair could use some texture. — Alyssa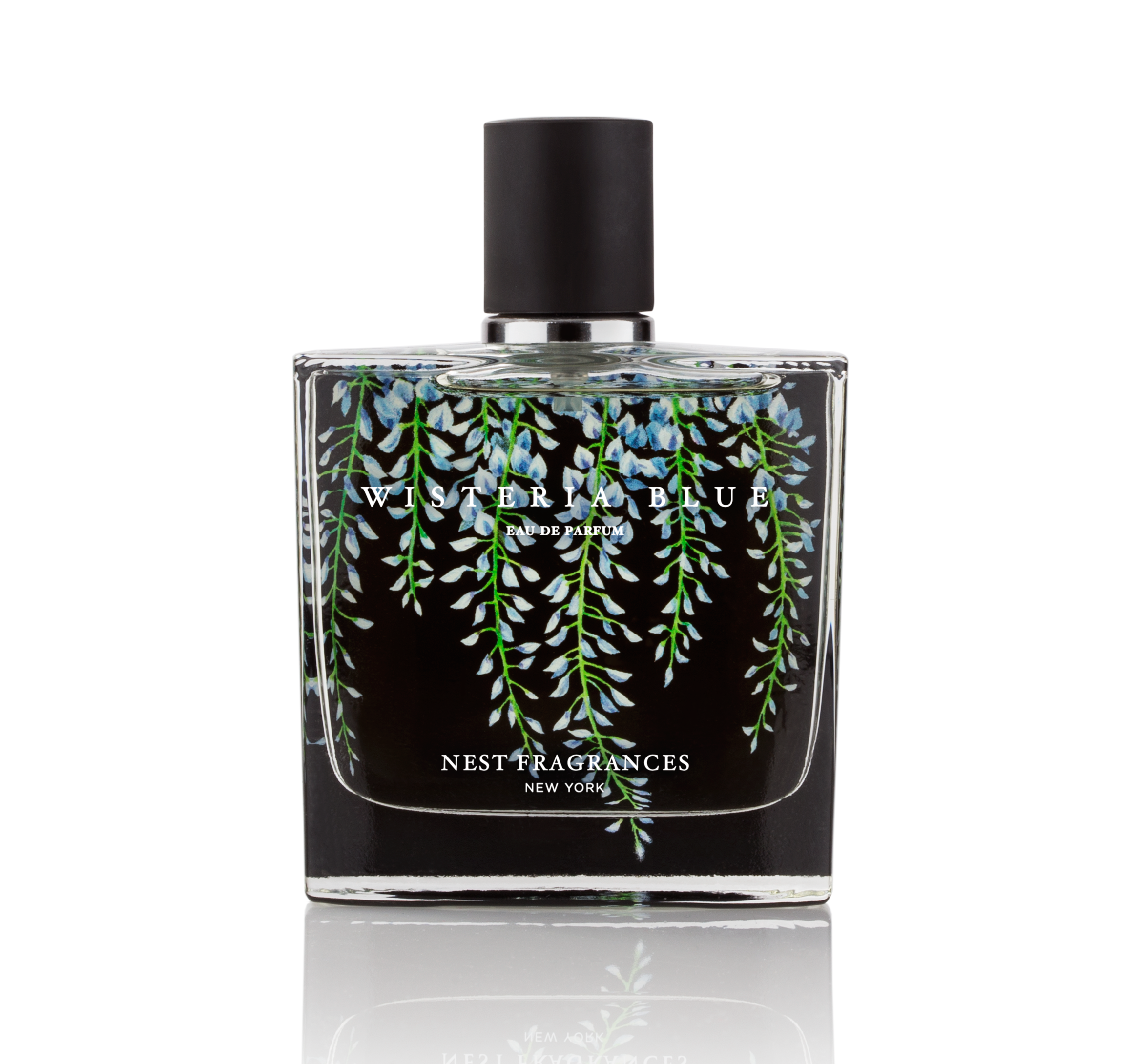 Lately I've been experimenting with different scents aside from my signature gourmand/dessert/I-just-want-to-smell-like-a-freshly-baked-cake fragrances. NEST is a brand that I've been exploring and its latest, a floral perfume made with Bulgarian Rose and jasmine, is something I can't wait to try.  — Marie
A big pink bow? Gold accessories? Juicy Couture? Sign me up! Aside from this fun and adorable packaging, the perfume itself is like a party inside a bottle. Featuring notes of jasmine, pink kiwi, and sparkling mandarin to name a few, this is what you'll want to spritz on before your next girls' night out. — Alyssa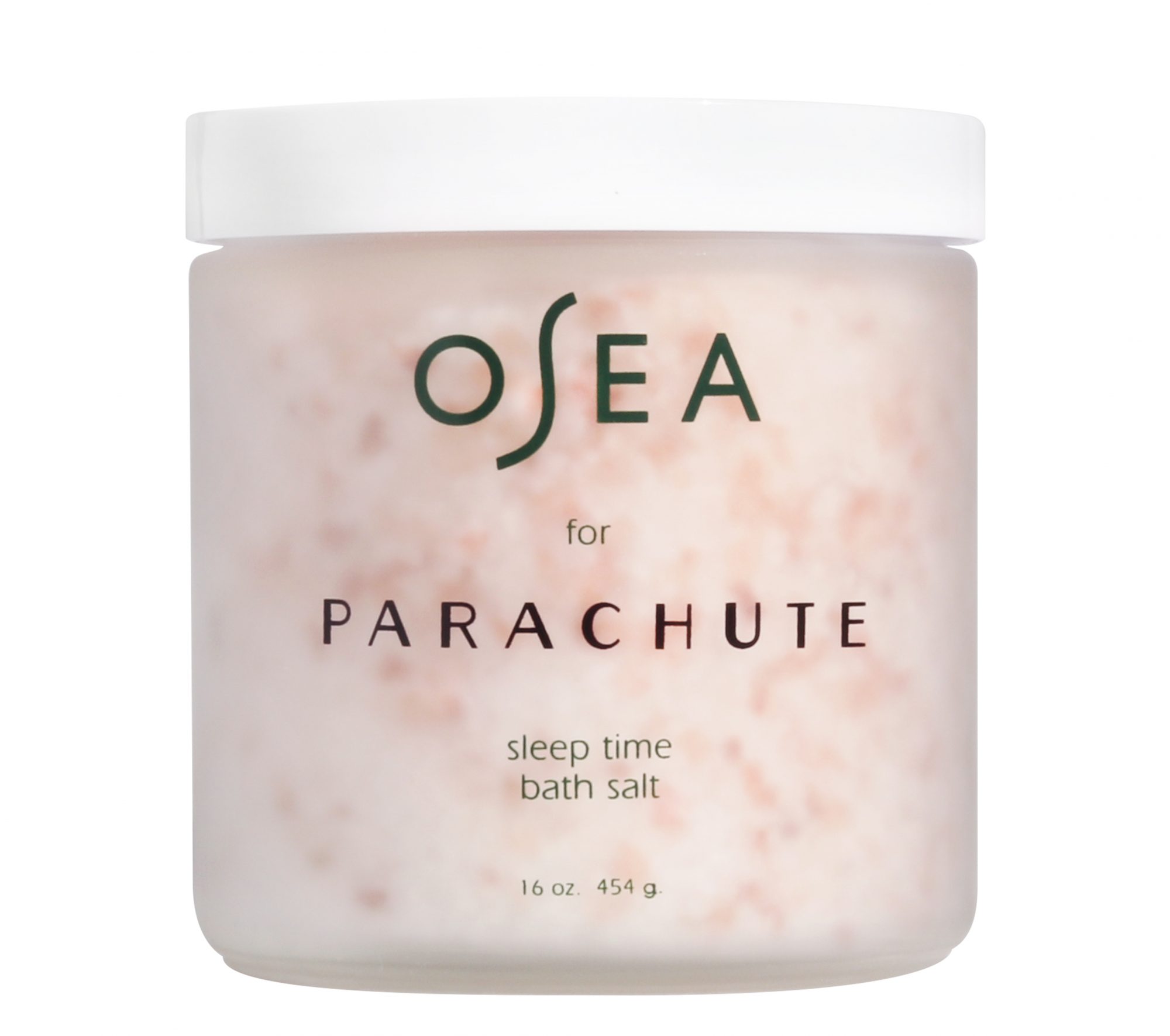 Osea teamed up with LA-based bedding brand Parachute on three products guaranteed to make our nights more restful. First up is a pink Himalayan bath salt that contains soothing lavender as well as Red Alaea Hawaiian Salt, which has 80 different minerals that will encourage softer skin. Then there are the linen mists! At night, spritz the Rest Linen Mist ($19), which has a blend of three different kinds of lavender (say what? I'm getting sleepy already). In the morning, hit your abode with the Refresh Linen Mist ($19) for notes of geranium, peppermint, litsea, and more. This combo will help de-stress while also promoting energy, mental clarity, and an all-around better mood. I need all of dat! — Marie
https://www.instagram.com/p/BeW2vdVnCp_
This new eyeshadow palette from beauty vlogger Christen Dominique has everything you need to create a neutral or electric lewk. People have loved this new launch a *latte* — so it's already sold out. But we're crossing our fingers it gets restocked soon. — Alyssa
Only IGK can create Instagram-worthy hair products that actually work. This shade-shifting hair foam not only sprinkles your hair in holographic glitter, but it gives your hair a gorgeous color that shifts as you move in the light. I'll take two, please. — Alyssa
In case you missed the last Beauty Bulletin, read it here.