21 bomb-ass beauty products that launched this week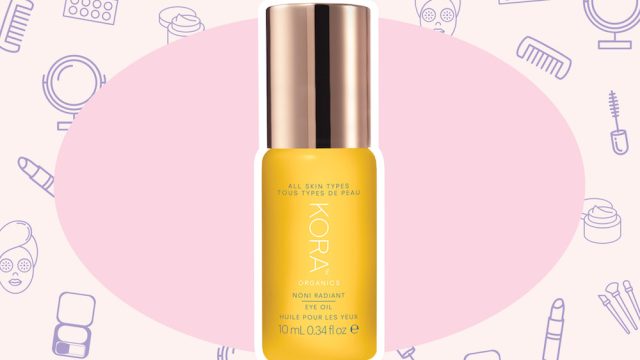 Overwhelmed by all the new beauty products that are out? Never fear, fellow makeup maven. HelloGiggles' Beauty Editor, Marie Lodi, and Associate Beauty Editor, Alyssa Morin, will be rounding up all of the best launches from the week in one place — in our Beauty Bulletin! Check back at the end of each week to find out which releases we need to get our perfectly painted claws on.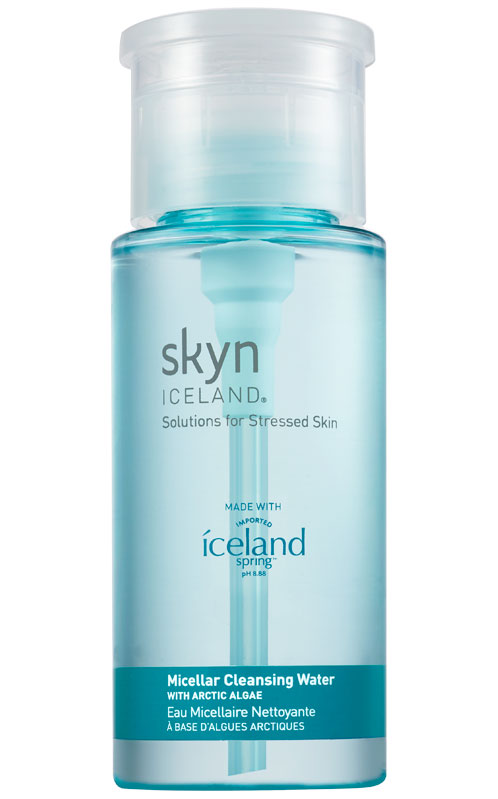 The invention of micellar water is one that is personally treasured by me. The fact that I can cleanse my face without actually using the faucet is a dream for any lazy mutha. Yes, sometimes I DO get lazy and just want to wipe the day away. I usually double cleanse but there are days when I want to be quick and get into bed to watch more Queer Eye. Just keeping it real. Skyn Iceland's micellar water contains gorgeous natural ingredients, like Nordic Birch Sap, Arctic Algae Extract and of course, Icelandic Glacial Water, which makes it even more special. It's a yes from me, dawg. — Marie
https://www.instagram.com/p/BfzJPkeh2Xg
My heart skips a beat every time Deck of Scarlet launches a new palette. That's why I'm super excited about its newest launch in collaboration with beauty guru Roxette Arisa. Fun fact: Marie and I love Roxette; she has such a fun personality that's it's hard not to adore her. But back to the palette, it features three unique eyeshadows, two cheek colors, two creamy lip colors, a metallic eyeliner, and a smudge-proof lip liner. You can't go wrong with this all-in-one palette. — Alyssa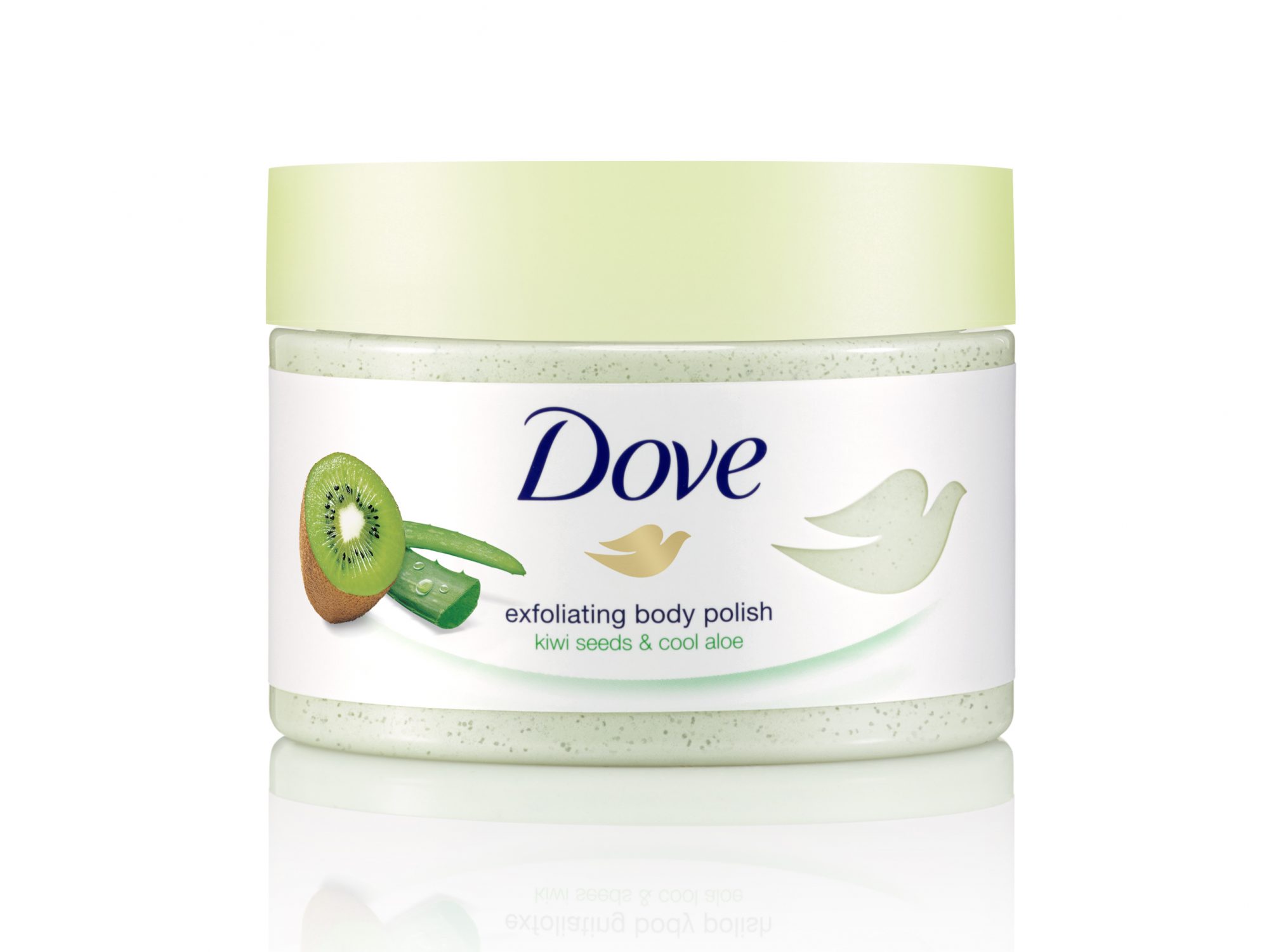 I always appreciate a good bath scrub for exfoliating my 'lil legs. These new ones from Dove are legit. There's Kiwi Seeds and Cool Aloe, Pomegranate and Shea Butter, and Crushed Macadamia and Rice Milk. Pick one up on your next Target run and your sexy gams will thank you. — Marie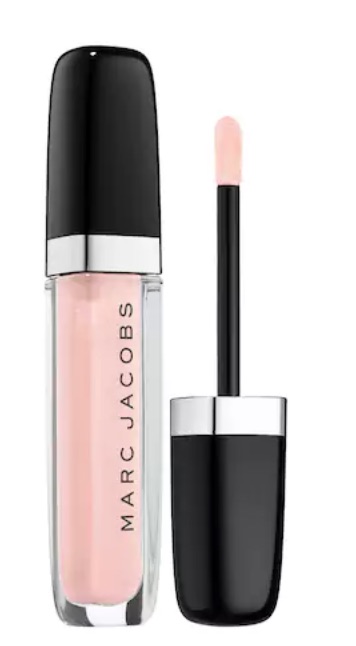 I've become a huge fan of Marc Jacobs Beauty the last couple of months. I adore the Velvet Noir Mascara, and the brand's latest launch has my name written all over it. The Cream and Sugar collection features three pinky, peach nude lip products — a gloss, lipstick, and lip liner (you can also get all three with the lip trio, $25). Yeah, mama NEEDS this. Even though I own a million peachy, pink lipstick colors, there's nothing quite like Marc Jacob Beauty's new collection (says every lipstick lover). Brb, I'm going to use my Sephora gift cards. — Alyssa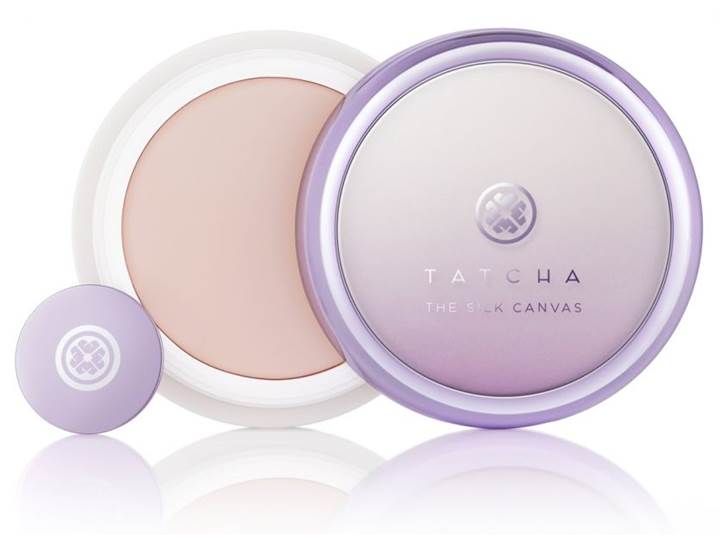 I was able to get my hands on a sample of this baby and my expectations were blown away. You put this on after your usual morning products (moisturizer, sunscreen, etc.) and let it soak in a bit before applying your base. If you're wearing eyeshadow, using this primer on your lid before makes the pigment SO rich and stunning. It's a game-changer, forreal. — Marie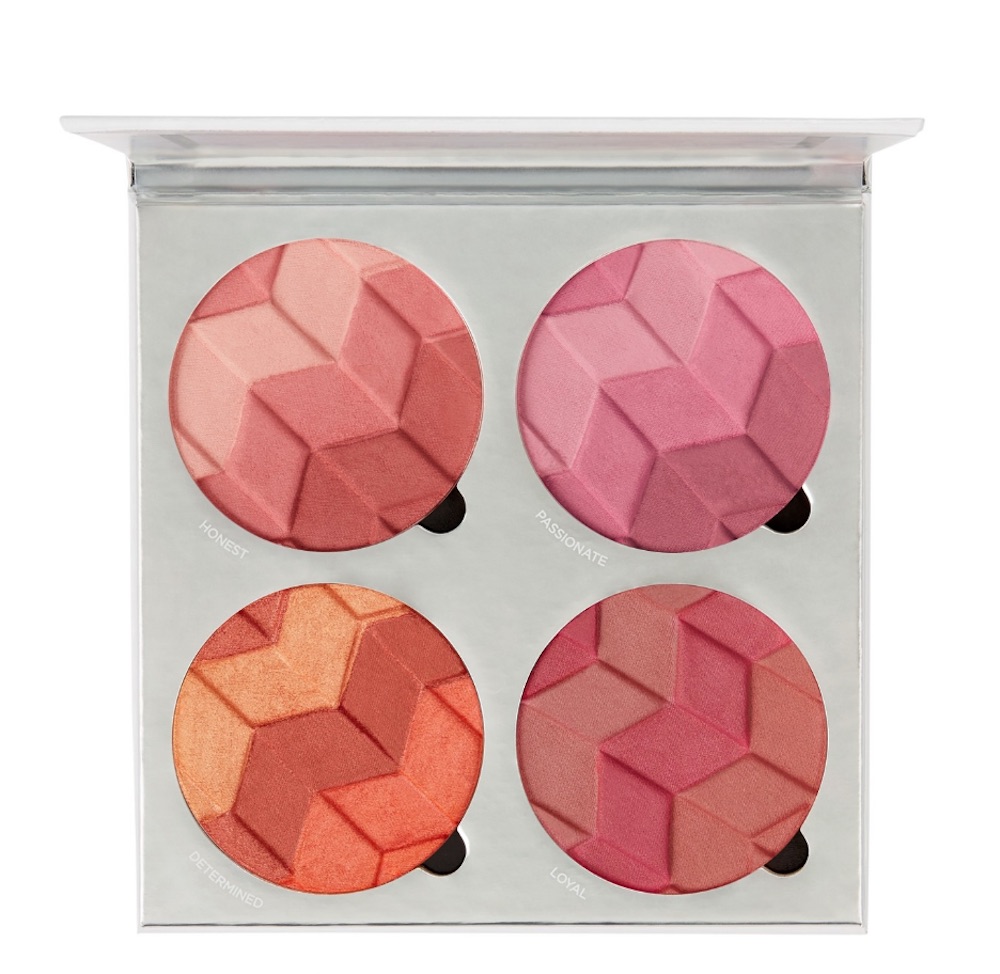 Is it time for me to give my bronzers a break? Right now, Pur's new blush palette is making me feel some type of way. As I've mentioned before, I typically don't add blush to my daily makeup routine, but that's going to change, because this palette features four gorgeous shades that range from a dusty rose to a sweet peach.. Let's just say, I'll be taking that Blush Book with me on my honeymoon. — Alyssa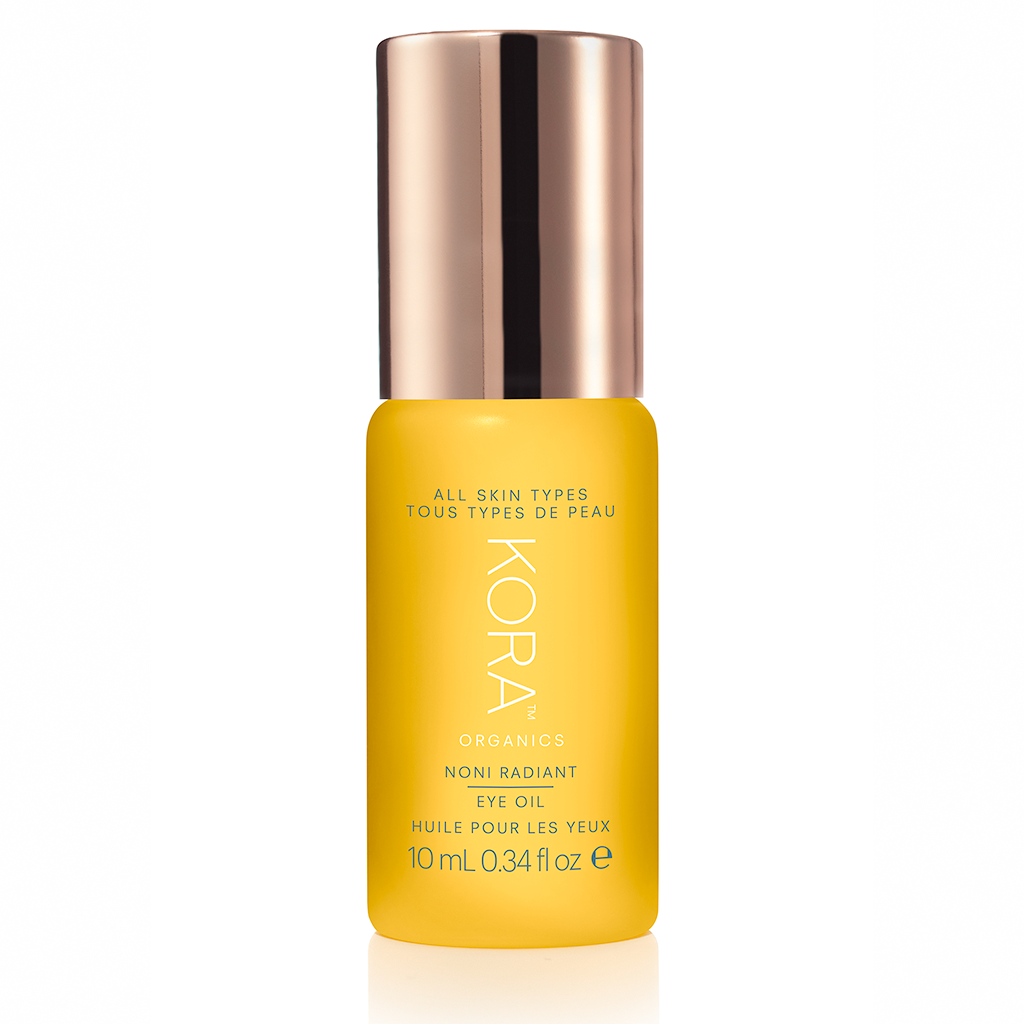 My dream BFF Miranda Kerr sent a sample of this to me, and it's already replaced my usual eye cream. Kora Organics has a way of making your beauty routine super intimate. I always feel like I'm giving myself some much-needed quality time whenever I've used her products, especially the Heart Chakra Aromatherapy Oil. This eye oil contains the brand's hero ingredient, noni oil, alongside tomato fruit, marine bamboo extracts, and kahai and coffee oils to help brighten, smooth, and awaken your tired ojos. Plus, the roller is made from rose quartz! Thank you, Miranda. — Marie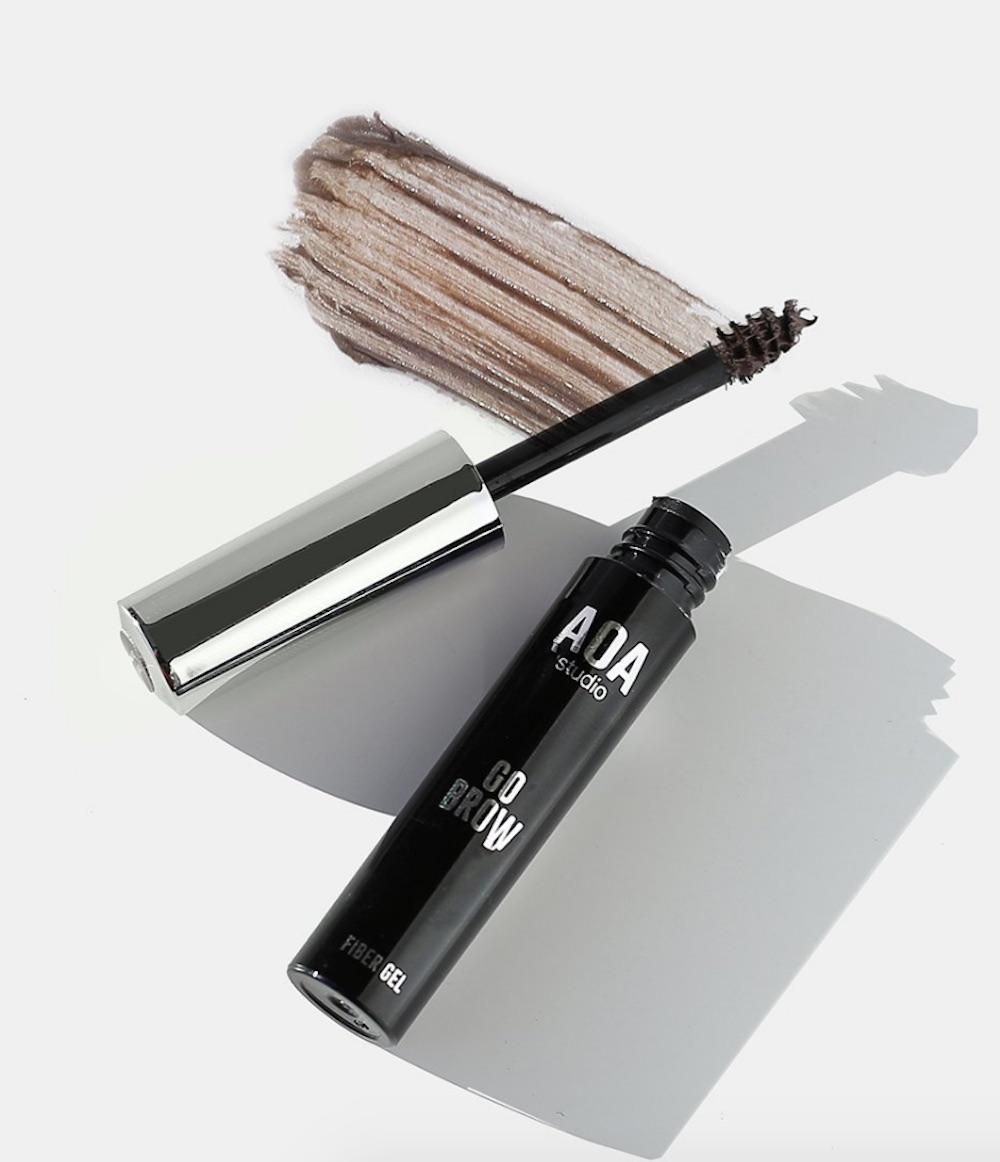 There's no denying my love for AOA's $1 products. Not only are they mega-affordable, but they're quality-made products. Since I've been running low on my fave brow mascara, this new launch couldn't have come at a better time! But if brow gels aren't your thing, AOA blessed us with a new Brow Pencil and Brow Pomade. Since they're all $1, you can't go wrong picking up all three. — Alyssa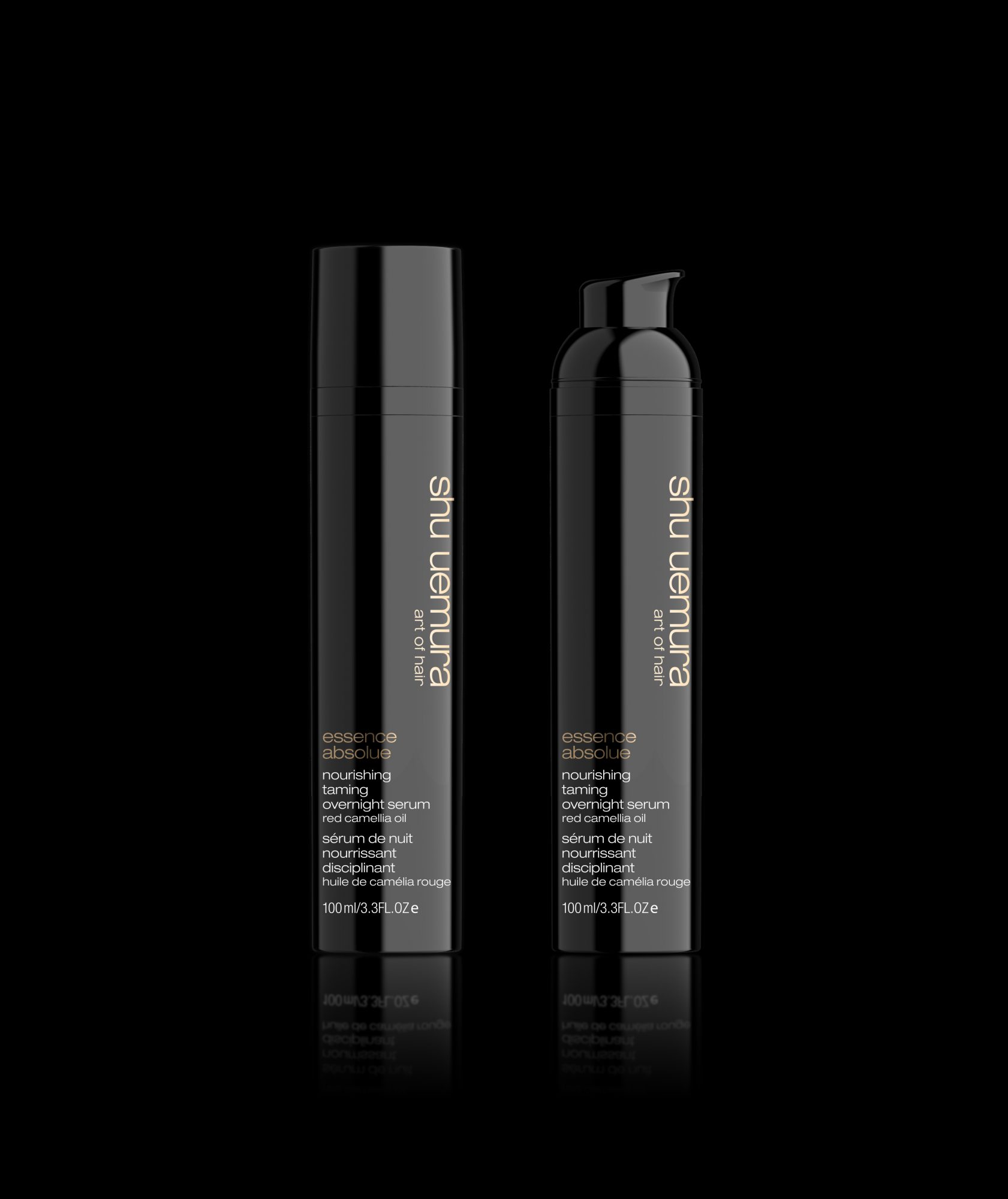 Beauty products that work while you sleep are a gift from GODDESS. Basically after your nighttime shower, apply this serum and go to bed. When you wake up your hair will be smooth, shiny, and tangle-free. Um, WHAT? I have crazy bedhead where I look like Doc Brown from Back to the Future so this sounds like something I NEED, STAT. — Marie
'Tis the season to get your glow on. With spring almost here, it's time to bust out all of your highlighters, and that means you're going to want Laura Geller's latest offering. The beauty brand enlisted beauty blogger and highlighter queen Alannized to create a dazzling highlighter and lip gloss kit. If this speaks to your soul (like it does to mine), you'll wanna jump on it fast as it's a limited-edition product. — Alyssa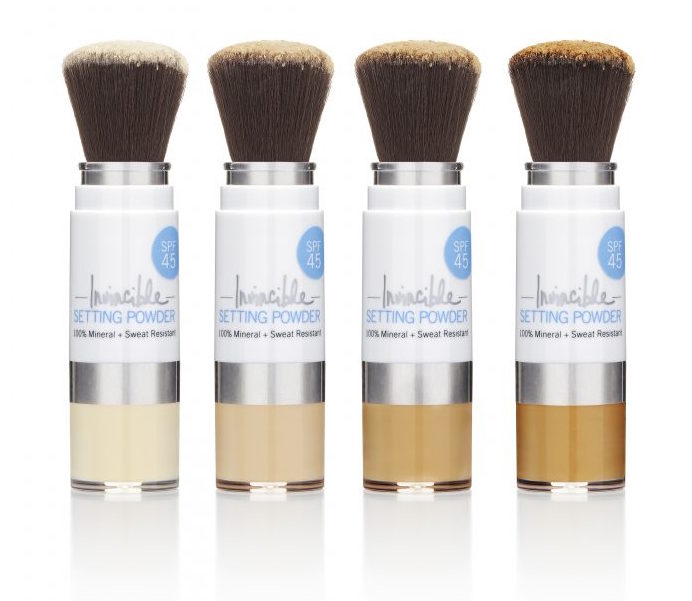 Sunscreen mineral powder is dope because you can just brush it on if you really don't want to fuck with a liquid sunblock. This popular Supergoop! one now comes in four shades: translucent, light, medium and deep. Set your makeup while protecting your skin from dem UV rays. — Marie
https://www.instagram.com/p/Bfy0X61gjgR
The brand had me at its punny "Dew your skin a favor, babe" motto, but after reading its magical skin care powers, I was sold. The face oil not only promises to give your skin an enviable glow, but it features the hottest skin care ingredient right now, Moringa. It will give your skin the vitamins and minerals it needs, while also protecting your skin against free radicals. — Alyssa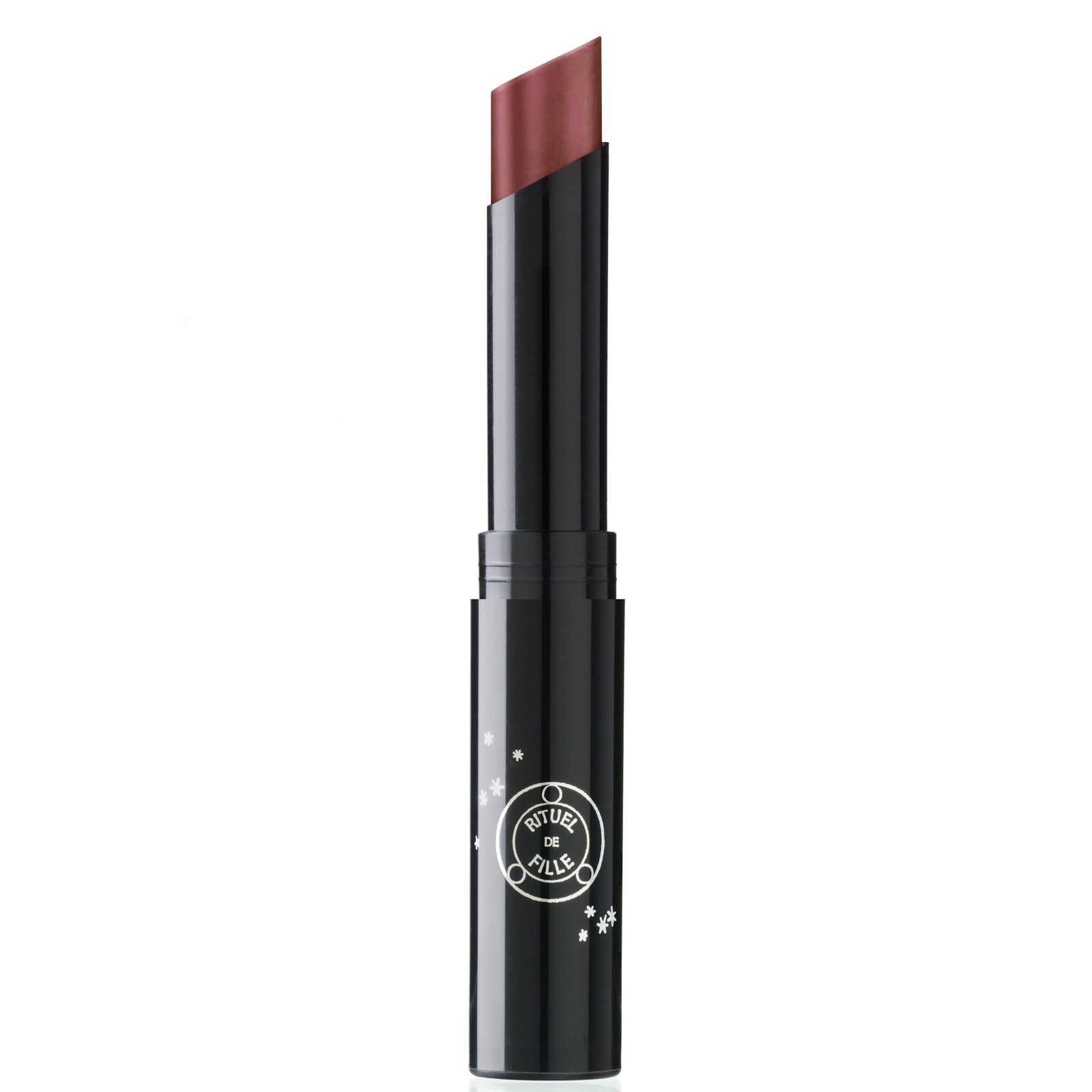 Say hello to Rituel de Fille's glorious new shade: a blood red that's wearable for any day of the week (though ANY red to me is wearable 24-7, 365). I'm obsessed. — Marie
The brand teamed up with beauty guru Ash Deleon (aka I Heart Makeup) to create a translucent mineral powder. While I believe that you can never have too many face powders, I do think it's important to invest in one that's good for your skin, like DERMA E's, which offers sun protection. — Alyssa
Celebrity facialist Biba de Sousa (she works with Emily Blunt, Alison Brie, Emma Roberts) just came out with a new hand and body lotion and I am alllll about it. It has delicious ingredients like mango seed oil and Vitamin C, plus it's paraben, sulfate, fragrance, and formaldehyde free. Great for babes with sensitive skin.
E.l.f partnered with designer Christian Siriano once again on an electrifying makeup collection. The eyeshadow features so many vibrant shades that I'm wishing spring was already here. However, if the palette isn't your thing, the brand also launched two lip glosses (a hot pink and baby pink) and a cute makeup bag. Since everything is under $12, I just might buy it all! — Alyssa
Mask heads, get ready.  Innisfree just dropped a mask collection that is focused on PORES. There are seven different masks for specific skin issues, from dehydration, to congestion, to acne, to dull skin, and more. The idea behind these different-colored masks is to use them for "face zoning," an ancient Korean practice that, according to the brand, "treats the face as a roadmap to target various concerns." Down with that! And just THINK of the cool-looking Instastories! — Marie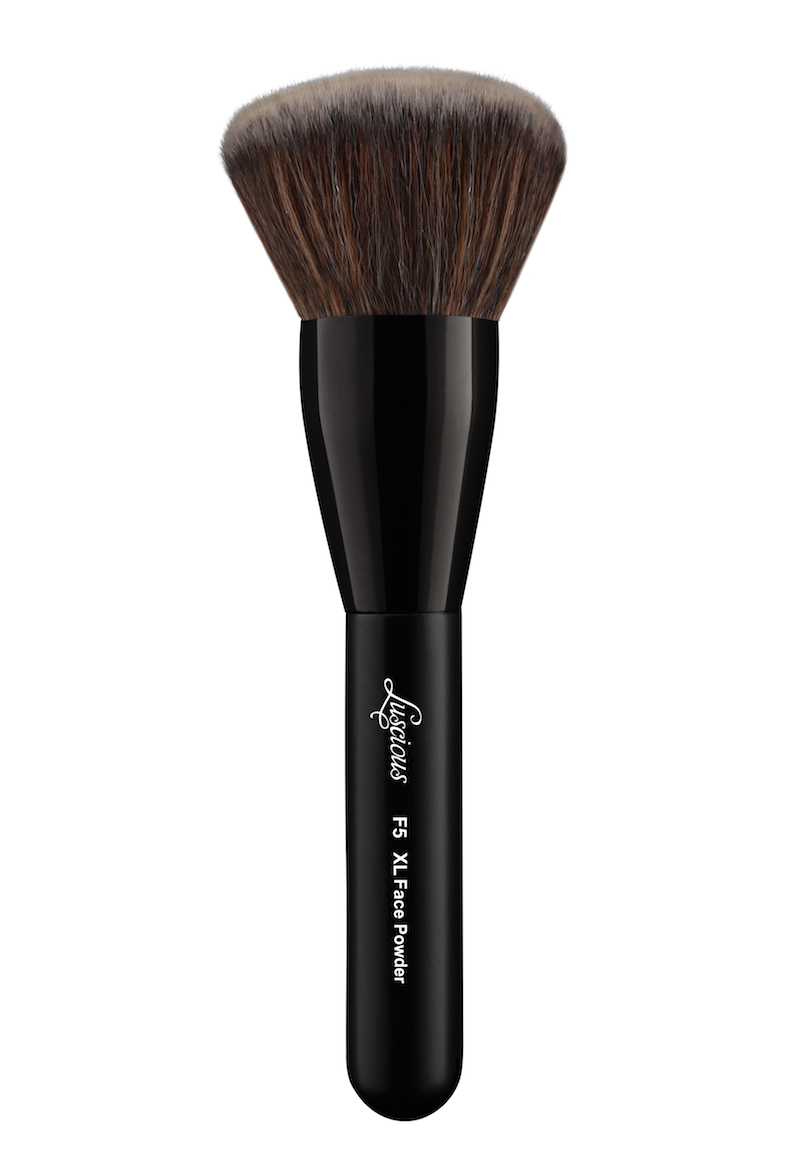 I have a confession, I'm horrible when it comes to washing my brushes. Instead of cleaning them, I tend just buy more. I know, it's economically and socially irresponsible. However, because I'm terrible at cleaning my brushes, I do get excited about new collections and launches. And Luscious Cosmetics not only launched a Face Powder Brush, but they also dropped a Highlighter Brush and Powder Brush (two things I desperately need right now). — Alyssa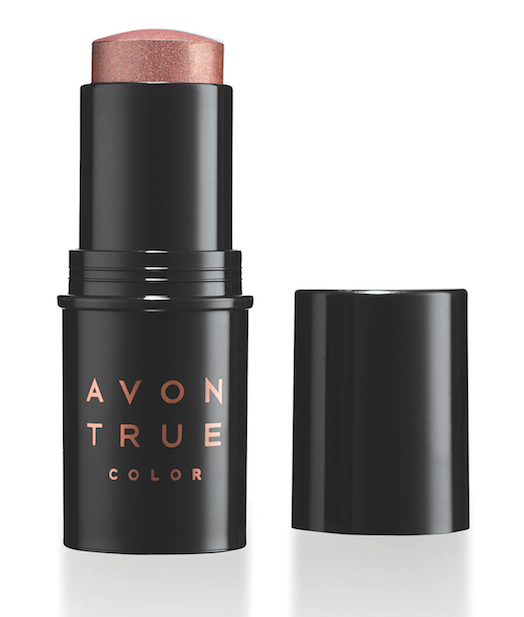 Highlighter sticks are my jam, especially when I'm traveling and want that pop of ~glow~. These new cream-to-powder Illuminating Sticks from Avon are perfect for adding light to the corner of your eyes or Cupid's bow. Read tips given to us from Avon Brand Ambassador Lucy Hale herself here. Don't forget to scope out two other products from the newest True Color Glow collection: the Moonlit Highlighting Powder ($12) and the Transforming Contour Stick ($11). — Marie
I am here for all of the peach-themed makeup collections, and I'm so glad Soap & Glory is joining in on the fun. It's been pretty dreary and rainy in LA, so I've been finding ways to add a pop of color to my wardrobe and beauty look, which means I've been wearing the peachy, pink Peach for the Sky lipstick non-stop. But if lipsticks aren't your thing, Soap and Glory launched an abundance of beauty products, from a makeup palette to a peeling mask to a shower cream. Basically, you have everything you need to stay cozy and cute this weekend. — Alyssa
Winky Lux has been killing it with the launches lately. The brand's latest drop is its first-ever powder highlighter. It comes in three shades: the white holographic Charm, the gold champagne Celestial, and a rose-gold called Jewel. STUNNING. — Marie
Some other hot beauty news: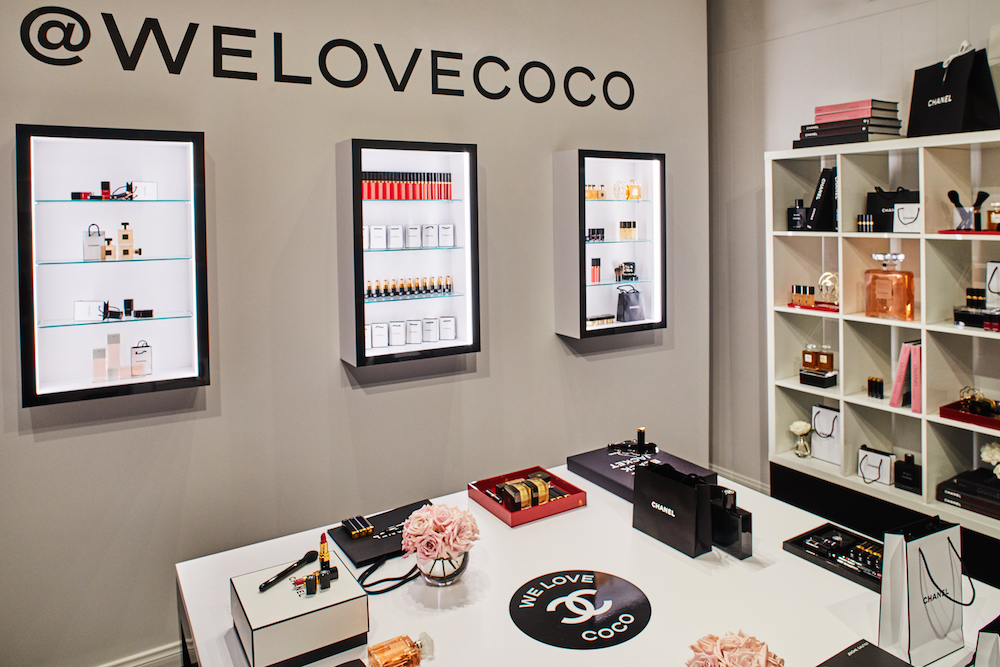 If you're in LA, you MUST check out the new CHANEL Beauty House. This limited time pop-up, which celebrates the launch of the new @welovecoco Instagram community, is a way to experience the beautiful world of Chanel IRL. The Insta-traps that are to die for. I mean, LOOK at that photo above! There are virtual lipstick try-on mirrors, a bathtub filled with pearls, and cabanas where you can talk to Chanel makeup artists to find your perfect shade. It's like the Museum of Ice Cream for people who love lipstick more than sweets (or are lactose intolerant). Go to this and you'll have a new profile photo for all of your social media channels. The house is open from March 1st to March 4th. Sign up at chanelbeautyhouse.eventbrite.com.
In case you missed the last Beauty Bulletin, read it, here.