These are the beauty products one N.Y.C.-based influencer uses to tackle a hectic day
Welcome to The Beauty Files, where HelloGiggles editors and contributors share what exactly they put on their faces, and why. We want to take you on this voyeuristic journey because we believe makeup means something different for every single person — applying makeup is a conscious, intimate decision we make almost every single day, and there's usually a method behind the madness. Join us every week as we spill the beans on beauty products, and feel free to submit your own Beauty File. E-mail us at pitches@hellogiggles.local.devgo.vip!
Hello beautiful people. My name is Jamé Jackson, and I'm a N.Y.C.-based style and beauty writer and influencer. Having a 9-to-5 and a 5-to-whenever means that when I wake up, I'm banking on my makeup lasting me throughout the entire day and well into the night. Since every day is different for me, I never know what to expect. Some days I could be on camera, running social, testing out a product, speaking on a panel, or a combination of all those things. However, one thing I've recently become more in tune with is the importance of skin care, and not just beautiful makeup products that make you feel good (although those are important as well).
https://www.instagram.com/p/BicsNs7AUzR
There are two very important things I should note here: First of all, I am not a morning person, so I constantly find myself in bed up until I can't stay awake any longer. Secondly, since I'm usually up and out the door in under 30 minutes, I have perfected my own quick day look.
Sometimes I feel empowered to try something new or different with my makeup — a colorful eye, an attempted winged liner, or maybe even a daring lip color. However, I usually rediscover what works for me personally, which consists of bronzy skin, a nude or red lip, and lots of highlighter.
6:15 a.m. — I roll over to the sound of my Amazonian rainforest alarm and decide that I have to get up: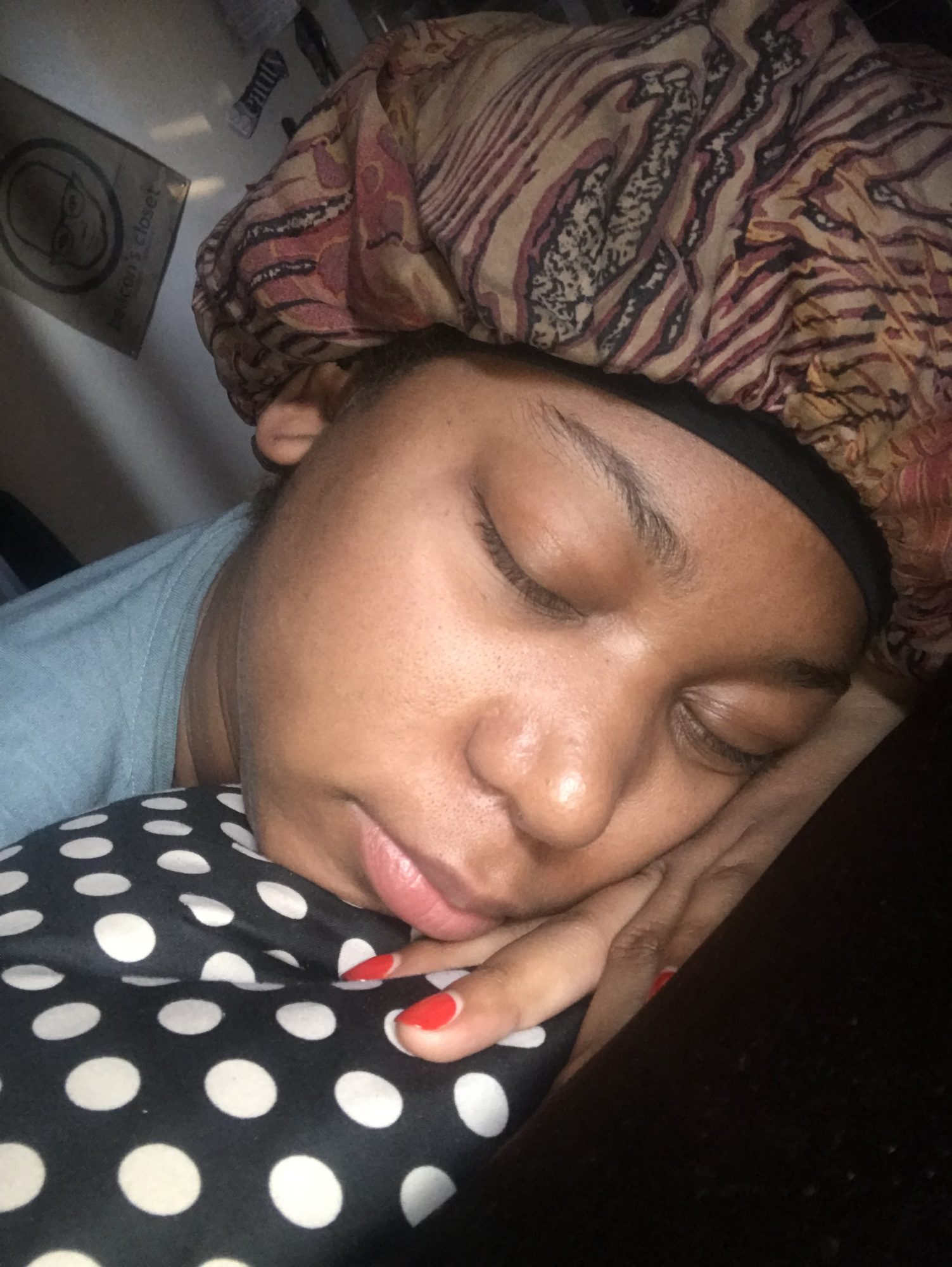 I have a VERY unhealthy obsession with watching Black Mirror every night before I go to bed, and I wake up to the sound of people talking in a scene. I close my laptop, get out of bed, and head to the bathroom so I can wash my face. I honestly twitch when my friends tell me they don't wash their face in the morning. Hello people, there are germs on your pillowcases!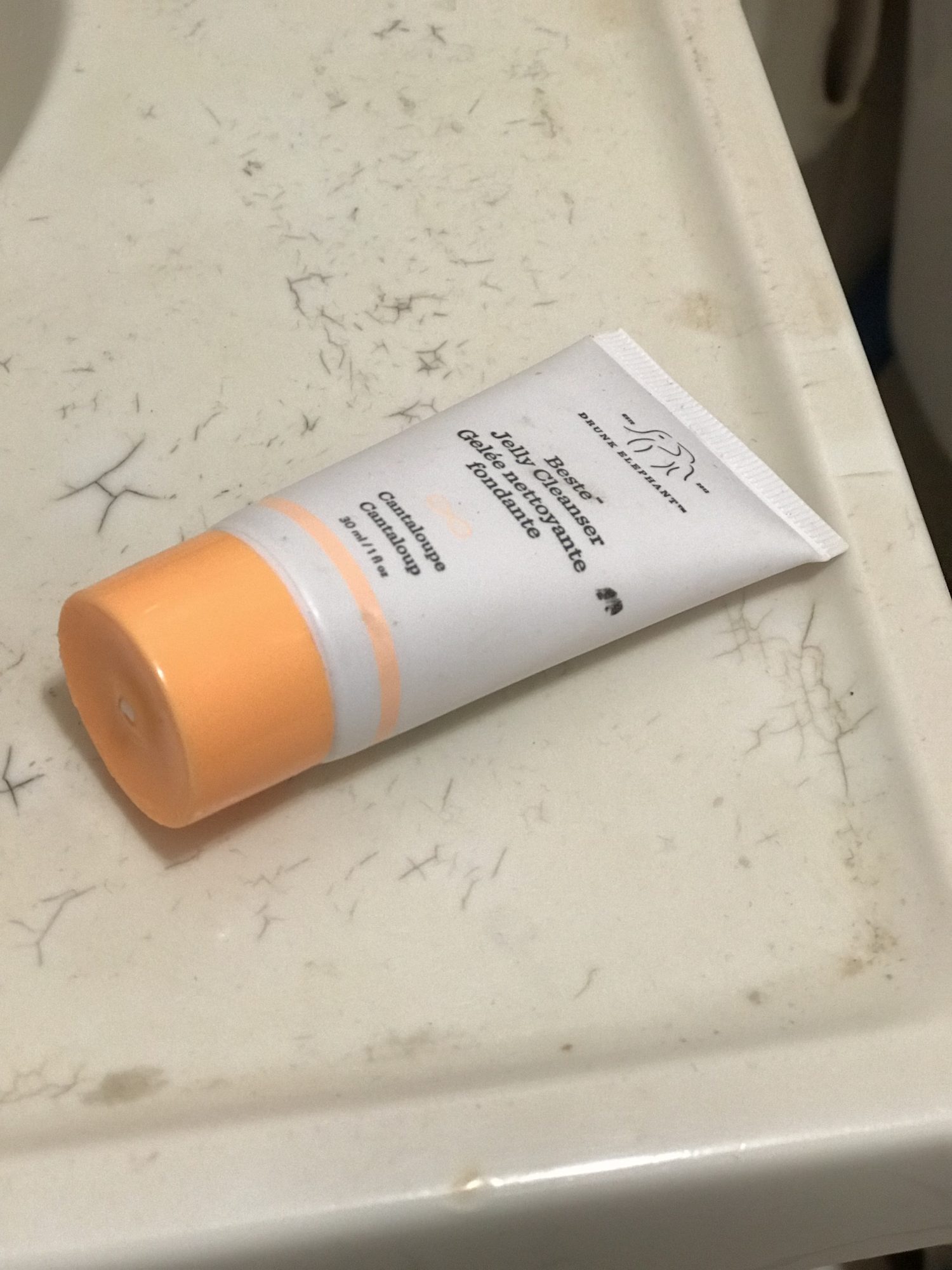 I splash a bit of water on my face and then go in with a light layer of Drunk Elephant No.9 Jelly Cleanser ($34) that I circle around my face for a minute and then rinse off with cold water.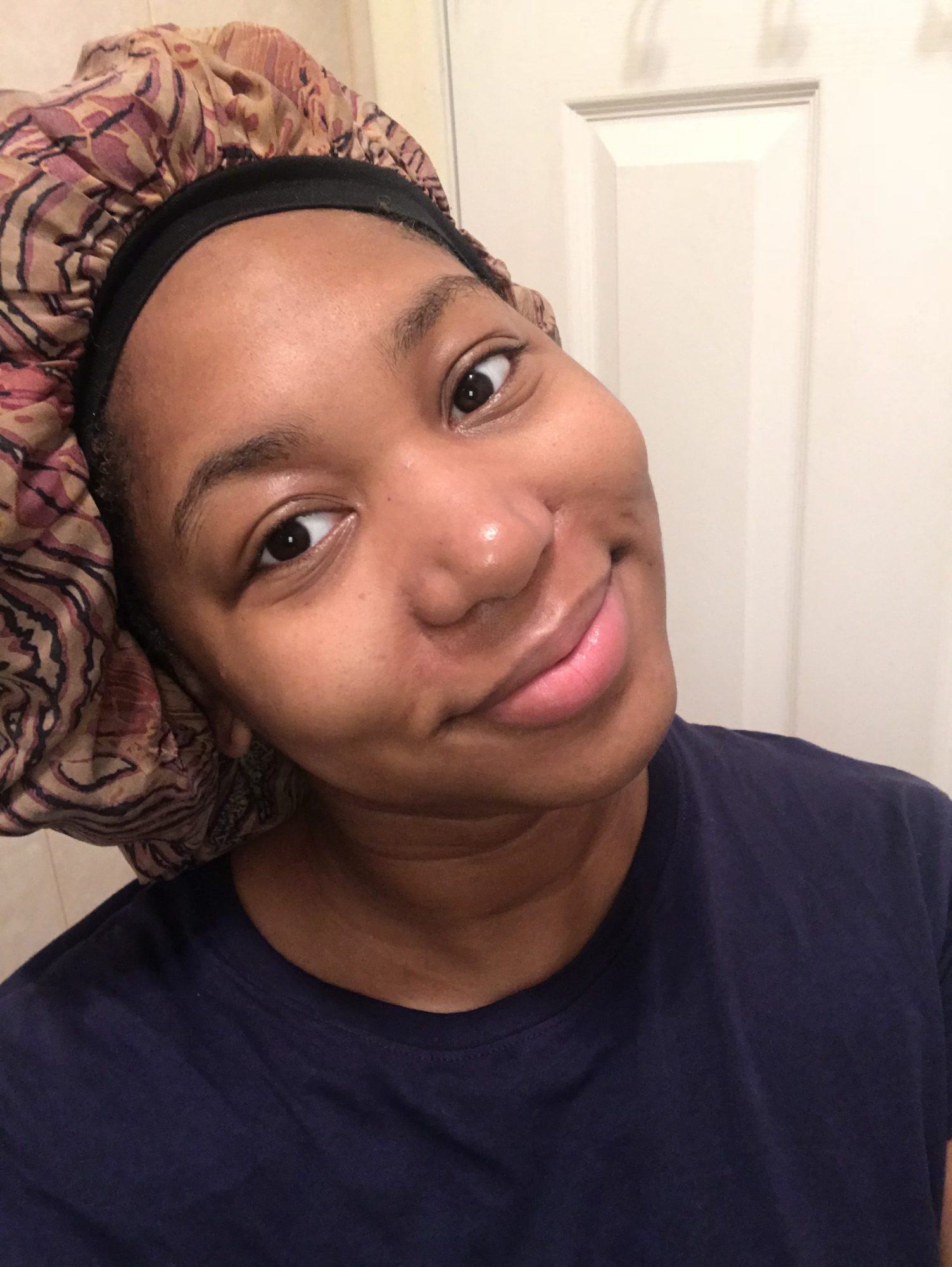 Back in my room — because I have roommates and don't personally like to hog a lot of cupboard space in the bathroom — I go in with my set routine when I know it's going to be a long day. I slather on the Peter Thomas Roth Hyaluronic Acid ($65) and let that sit, followed by a light layer of The Ordinary's Rose Hip Seed Oil ($9.80). I honestly could be applying these all backwards, but I don't care.
I notice that my eyes are a bit puffy from allergies, so I take The Ordinary's Caffeine Solution ($6.70) and dabble a few droplets under my eyes. I don't know what they put in these products, but I will swear by them until I am no more.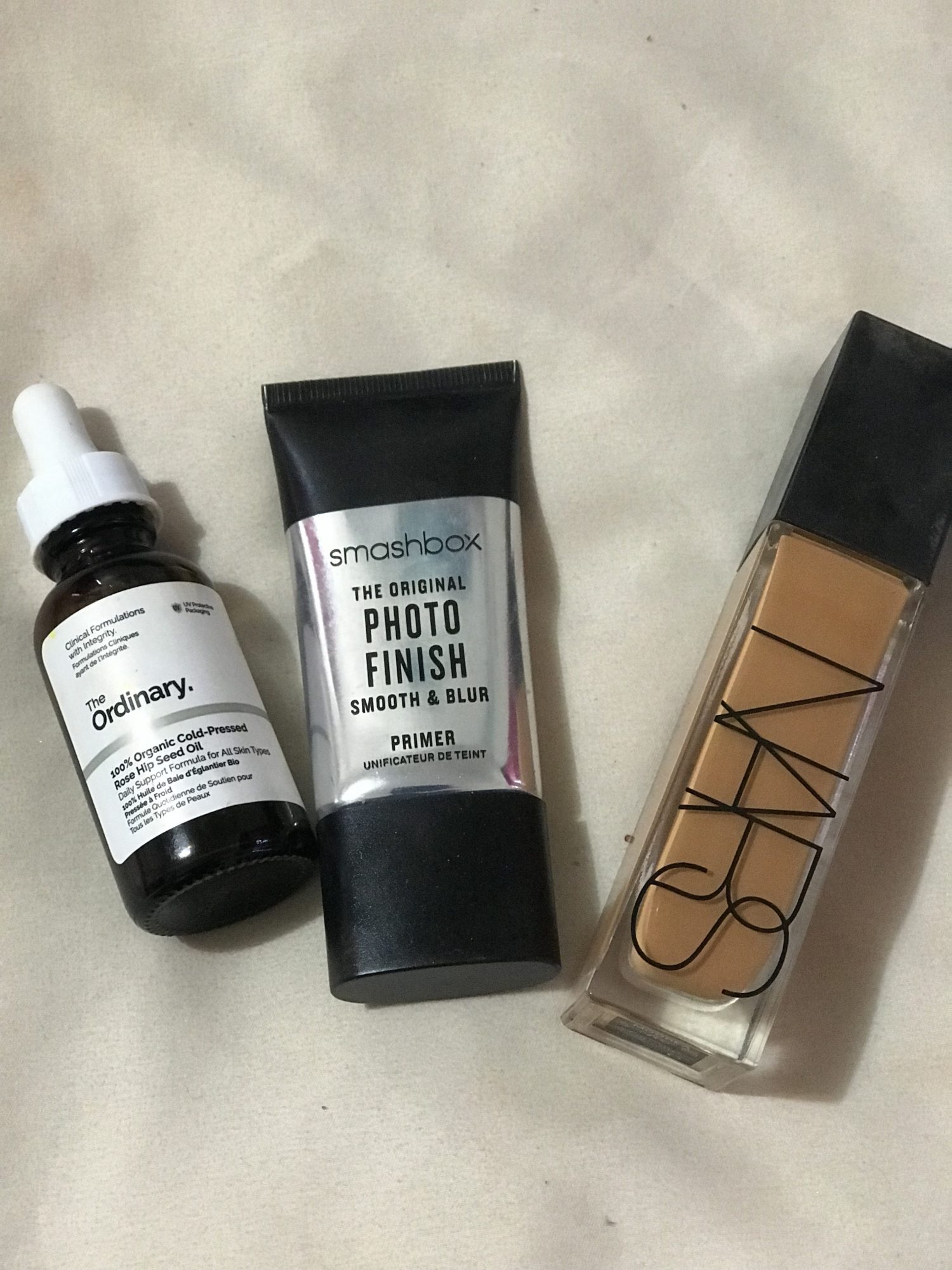 Now it's time to get my makeup started. I prep my face with the Smashbox Photo Finish Foundation Primer ($36), a cult-classic, and I don't know how I've lived this long without it. As my primer sets, I go in with my brows. Personally, I don't like my brows much and I'm growing them out after a horrendous threading experience, but I'm working with what I've got. I use the Milani EasyBrow Automatic Pencil ($4.97), and it's honestly the only thing I am obsessed with as far as texture. With my eyebrows done, it's now time to go in on my face.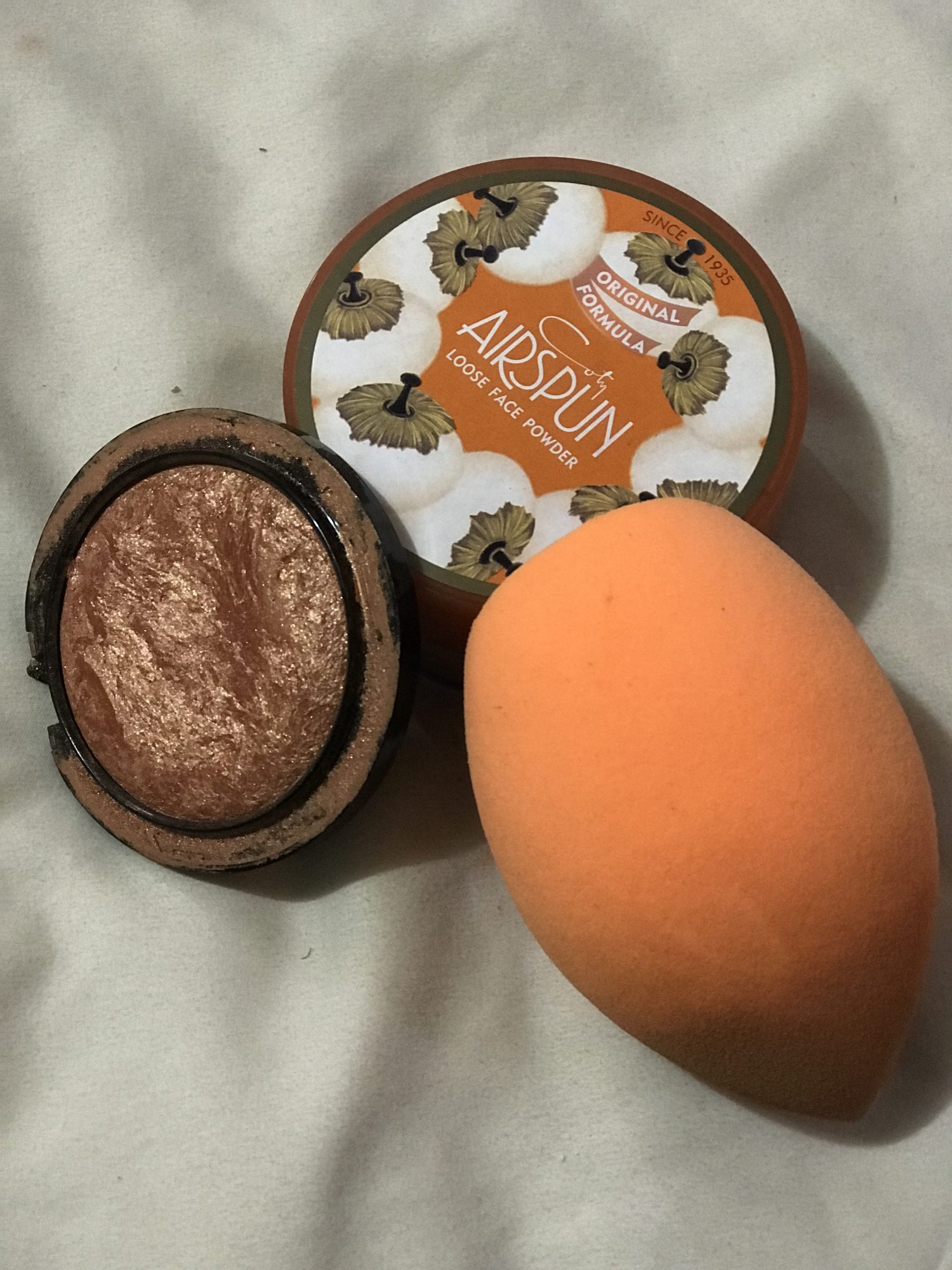 For foundation, I use two pumps of the NARS Natural Radiant Longwear Foundation ($49)on each of my cheeks and blend it in with a fluffy makeup brush. My neck is naturally two to three shades darker than my face, so I really make sure that I am bringing the product down my neck so the demarcation lines aren't noticeable.
Next, I go in with two concealers: The Bobbi Brown Instant Full Cover Concealer ($30), followed by the NARS Creamy Concealer ($30). Personally, I love layering concealers for the extra coverage, especially when it comes to being under lights where you can feel like your face is melting off. To make sure all of that is set, I bake under my eyes with the Coty Airspun Translucent Powder ($5.97),as well as around my mouth, forehead, chin, and down my nose. Sexy, right?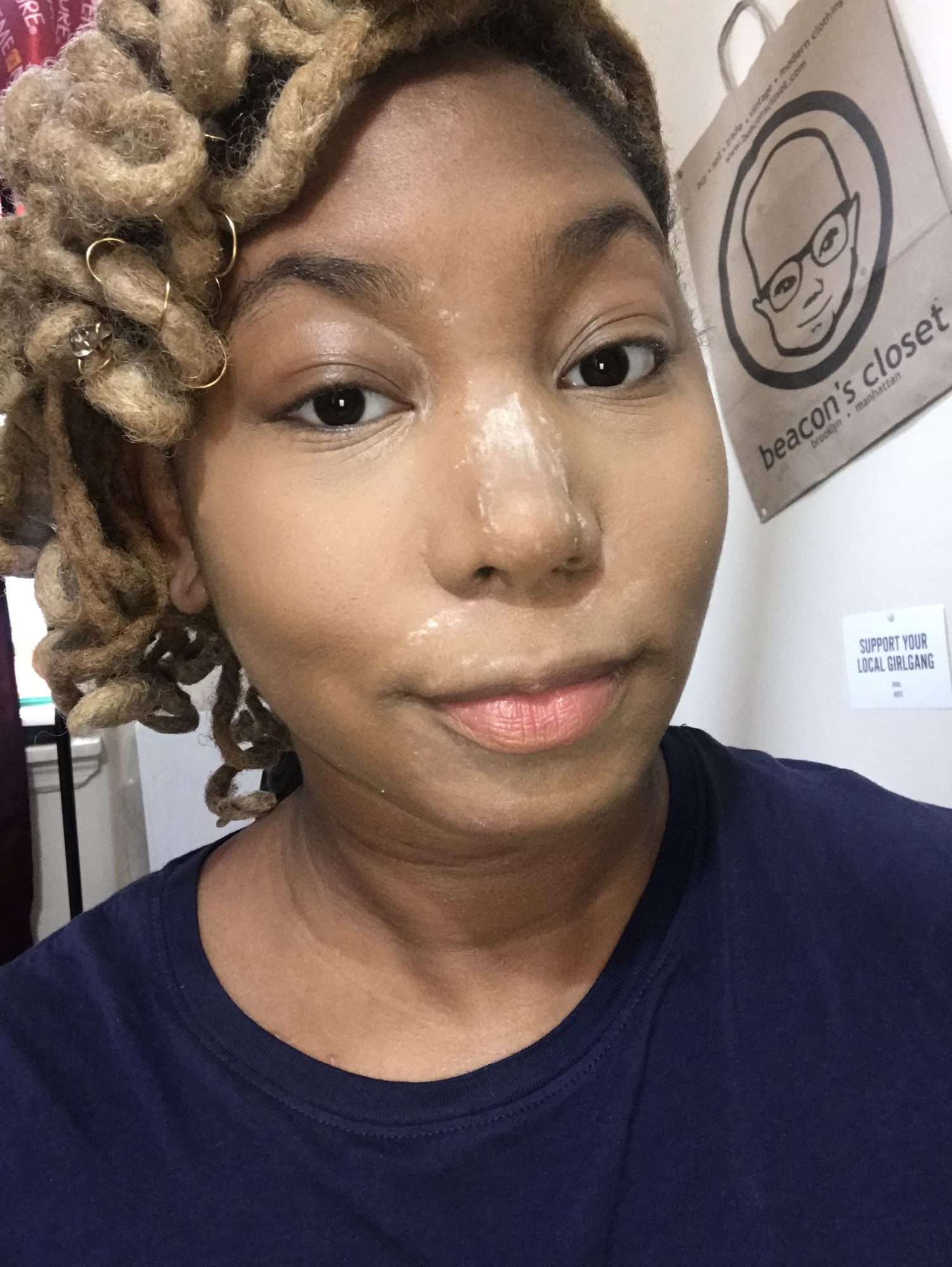 After baking, I take a fluffy brush and powder the rest of my face with MAC's Mineralize Skinfinish Natural Powder in Dark Deep ($34). It helps with red undertones and I have yellow, but I just love the finish of this and how it pulls everything together. Next comes my favorite part — highlight and contour! I contour under my chin and my cheekbones with the Kevin Aucoin The Sculpting Powder ($44), and I follow it up with MAC's Mineralize Skinfinish Natural Powder in Gold Deposit ($34) on my cheeks, down the bridge of my nose, and a bit on the sides of my forehead. Now I feel like a bronzed goddess and am ready to tackle the day.
Lastly, I do my statement maker — my lipstick in Fenty Beauty's lipstick in Saw-C ($18). Done!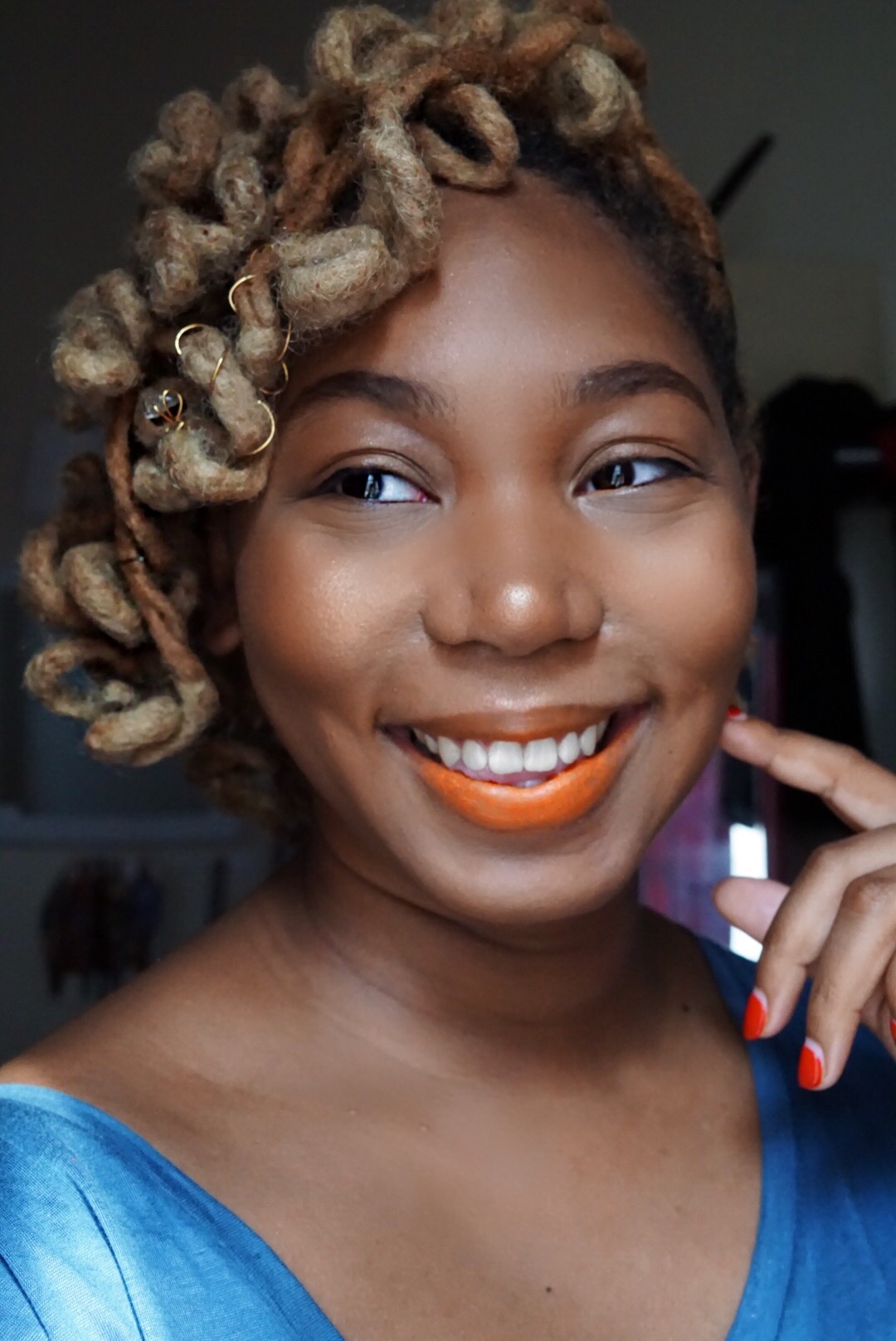 By this point, I've wasted time walking around the apartment, listening to podcasts, and just spacing out, so I quickly grab my Too Faced Better Than Sex Mascara ($23), throw it in my purse, and am off to the train station.
8:30 a.m. — On set for a cool, secret photo shoot:
One of the coolest things about being an influencer is I get to work with brands that hold similar mission statements as me, which is to create an inclusive style and beauty space for women of color. While on set, I realize that I'm beginning to sweat in my T-zone. To avoid an over-caked face, I just pat gently on the back of my hand, and make a mental note to retouch later on.
10 a.m. — At work, doing work stuff because…work:
I get to work and immediately check my inbox, seeing that I've got about 300 emails. I'm a style and beauty writer for BuzzFeed's As/Is, and I try very hard not to answer emails outside of work hours. While at work, I realize I have not eaten breakfast, and I gobble down a banana from the food pantry. During my lunch break, I go on the Sephora site and do a bit of online shopping, but I ultimately decide not to buy anything because I am 99% sure I have a similar product already at home. Sigh, a girl can dream.
6 p.m. — Finally the day is done, but now I'm off to a speaking engagement:
Y'all, when I say my life is crazy, I mean it! But I love what I do, so I don't complain. I hop into an Uber and head uptown to a speaking engagement for a non-profit that mentors young girls. While in the back of the cab, I quickly retouch up my foundation with some setting powder, reapply my lipstick, and mist my face with some setting spray. My driver looks at me strange, but whatever.
10 p.m. — Home, home, home:
After a VERY long day, I'm finally home. The first thing I do is kick off my heels and wobble into my room. I sit down for a second and scroll through all the images I took of the night. These are images that won't go up on social, because I believe some things should just be kept for your own joy.
I look at the clock and wish I could just go to bed, but I realize that I have to remove my makeup. While I don't always do it, I try to be very conscious about makeup removal to avoid breakouts. I'm trying to stay young-looking forever! So the first thing I do is go in with some almond oil (or really any oil I can find), and rub that into my skin. I like to remove the first layer of my makeup with an oil breakdown so the second time, it really gets in there. Once I wipe that off, I go in with something nobody expects a beauty girl to go for: Dove soap. Hey, if it ain't broke, don't fix it!
Once I use my Dove Sensitive Skin Bar Soap ($10.88), I'll go in with the tiniest bit of Dr. Bronner's Peppermint Liquid Soap ($17.99), and really get around my T-zone, neck, and anywhere else that makeup residue tends to build up for me. Finally, I go back in with my rosehip oil, and call it a day. Oh, and am I the only one who will wash their face but keep their lipstick on? It's just sooo pretty.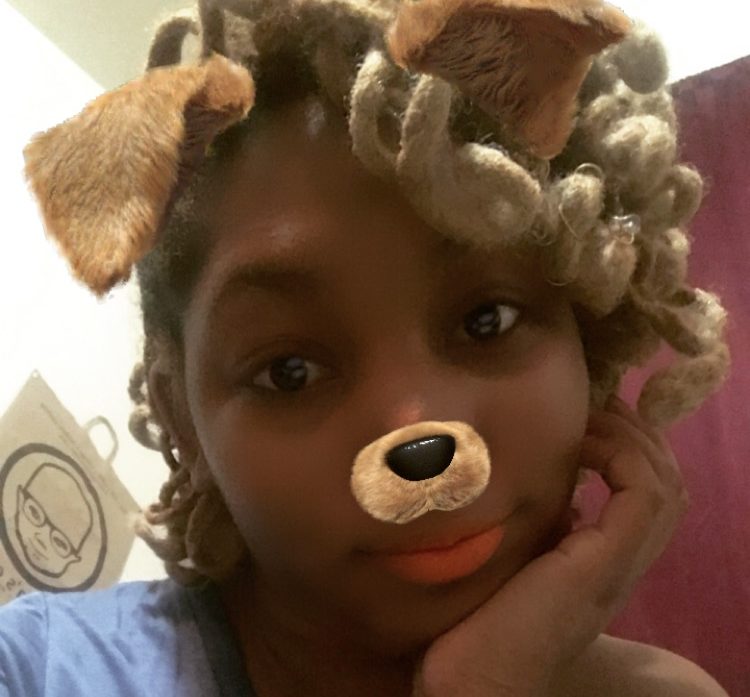 Surprisingly enough, the days I wear makeup are the days I do the least work with removal, mostly to avoid stripping my skin too much since it's super sensitive. Tomorrow, I'll offset with a charcoal face mask or a chemical peel to give my skin a fresh start. Usually I only wear a full face of makeup on days that I have important things to do or places to go. I try to give my skin a break in-between all the hustle and bustle of my crazy life, late night happy hours, and New York City smog.
Well, that's it for me. It's around 11 p.m. and I'm ready to hop in bed and watch Black Mirror till I fall asleep. Night!
Indulge in beauty-themed voyeurism by reading all of our past Beauty Files, here.