Beauty influencer Jackie Aina tells us what makes Too Faced's inclusive foundation range unique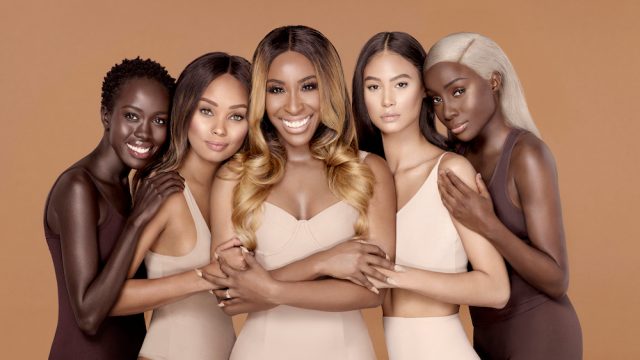 Ever since Too Faced announced its partnership with beauty influencer Jackie Aina to expand its foundation shade range, we knew we were in good hands. And after almost a year of waiting (we first covered the news in August 2017), the new Born This Way foundation collection is here.
For the expanded foundation range, Aina created nine out of 11 new shades in the collection. (Side note: the two lightest shades that were added were not part of the partnership with Aina.) The foundation range now offers 35 shades total, and because the YouTube star was involved throughout the entire process, she figured out what was missing from the existing line and what needed to be added.
Aina spoke to HelloGiggles about her partnership with Too Faced, working with the co-founder and Cheif Creative Officer Jerrod Blandino, and why it was so important for her to expand this collection.
"I wanted to fill gaps, and I wanted to add shades at the end of the spectrum. I wanted to look at the line and see varying undertones...With darker-skinned people, I think a lot of times people forget that we have more undertones. We have olive tones, we have cool, and red tones, too. I wanted to address different shades on the deeper-dark spectrum."
She added:
"Some of the shades I created don't even translate to something else from other brands, because they don't exist...One of the things that is so important to me is that I constantly advocate about changing the standards of beauty, and being able to acknowledge that everyone can be beautiful, and everyone should be included so it's not like, 'Oh my god, you're included."
Blandino also explained why he chose to work with Aina and how he gave her free rein when it came to expanding the shade range.
"I knew that she would be able to fill in the gaps and do this in a way that no one else could. The truth is, she sat at the head of the table and I told my entire team, 'look at her, listen to her.' She put her heart, blood, and sweat into this to make sure these shades were done correctly. She knew how important it was to the women who would be wearing these products. They know that they're seen, loved, and that they matter."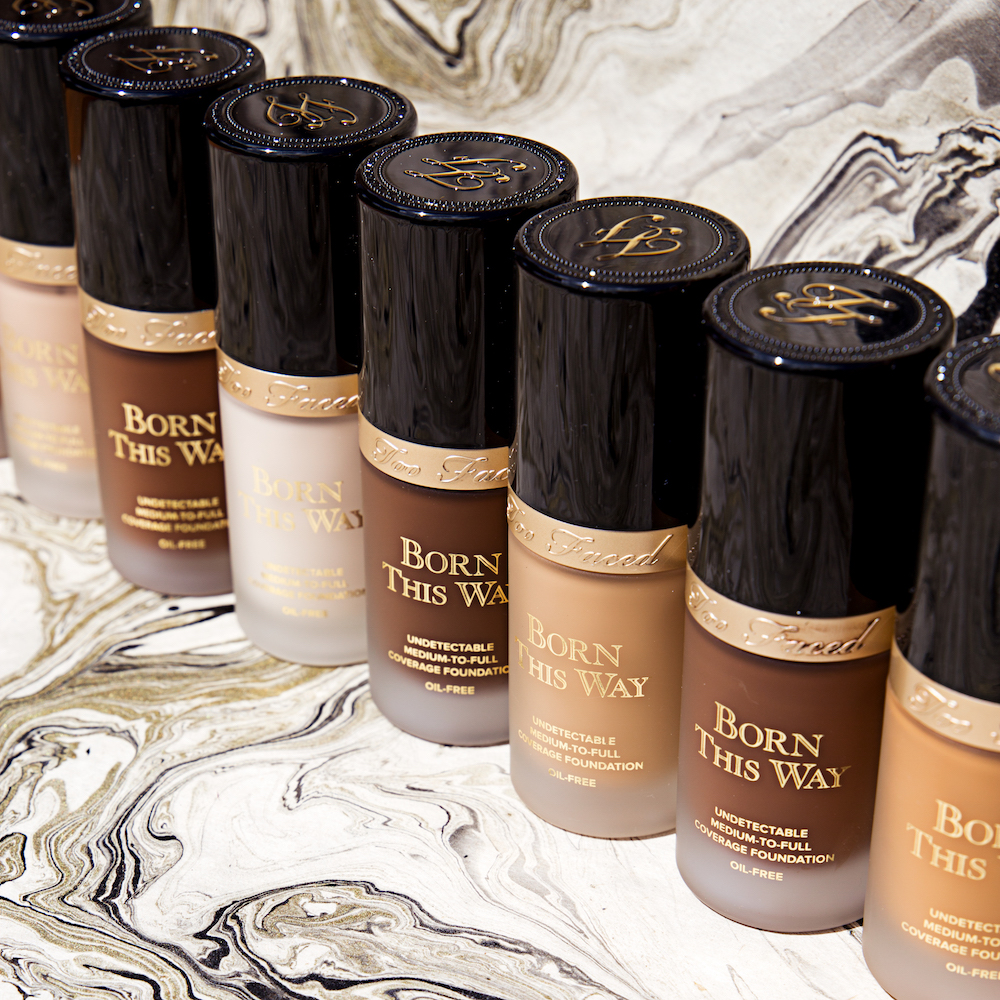 And no, your eyes aren't deceiving you, some of the foundation shades are already sold out. Blandino said, "It's sad — sad because it's sold out — but it's great because it means people understand it and they're excited because this is so much more than makeup. It's a movement of love, it's a movement of togetherness, and it thrills me that this is happening in a time when there's an energy of love, support, and inclusivity."
On the topic of inclusivity, Blandino also hopes that it can become the norm in the beauty industry. "I hope that we stop having to label it and that it just becomes how it is."
"We all matter, we all count, we all want to be beautiful, we all want to be seen, we all belong," he added. "It no longer becomes something we talk about. It should be the norm and the standard in the world; it should have been for a really long time."
As far as Too Faced expanding its other shades, Blandino said it's already in the works.
"We're working hard to do better and to do more at every level. We've always tried really hard to make sure there's something for everybody, but we're even more passionate about it. Especially working with Jackie, we've learned so much more, and we've understood it at a level that's much deeper."
Along with the Born This Way Foundation ($39), which is already selling out, Too Faced launched the Born This Way Super Coverage Concealer ($28) in 20 shades, and they added two new shades to the Ethereal Setting Powder line ($32), which is also selling out (#sorrynotsorry).