This beauty hack with liquid lipstick is one you probably never considered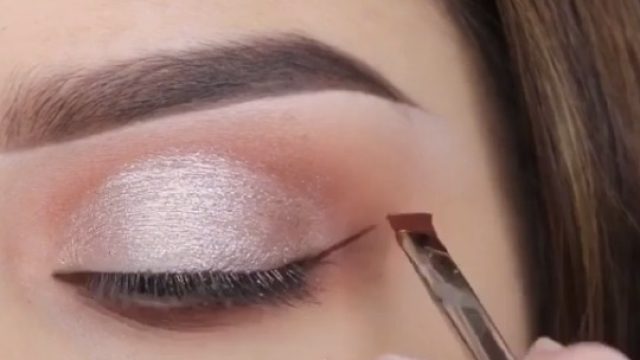 When it comes to makeup, dual-purpose products are unparalleled. Finding something that you can use in a multitude of ways not only saves you money in your wallet and space in your purse, it's pretty much a Holy Grail in the beauty world. Now, you may already be aware of the trick where you use lipstick to bring some color to your cheeks when you don't have any blush on hand, but did you know you can use it as eyeliner, too?
Cosmopolitan UK reports that more and more beauty bloggers are showing off the versatility of their matte lipsticks with creative eyeliner tutorials. It makes sense — mattes are generally heavily pigmented, which means your eyeliner look will slay AND stay on. Southern California-based makeup artist Lorena Sanchez recently posted an Instagram video of her using Anastasia Beverly Hills Liquid Lipstick as eyeliner. It looks incredibly stunning.
To apply the liquid lip color to your eye, refrain from using the actual lip wand. The safest way is to use an actual applicator meant for the eye. As Cosmo UK suggests, put some of the product on the back of your hand, then use a sharp angled brush to draw your wings.
There is another important thing you should be wary of if you want to try this out. The FDA warns that while some ingredients, such as color additives, are approved for lipstick, they may not necessarily be safe to use in the eye area. For instance, some of Anastasia's lip colors use the ingredient carmine, a red pigment derived from insects known to be associated with severe allergies.
If you want to play around with this hack, make sure to use brands that state their lip colors are safe to use in the eye area as well, like Jeffree Star Cosmetics "Weirdo." Can you imagine doing a winged eye look with Jeffree Star's "Breakfast At Tiffany's?" Your eyes will look PHENOMENAL.