The beauty products a New York-based writer uses to hydrate her oily skin (yes, that's a thing)
Welcome to The Beauty Files, where HelloGiggles editors and contributors share what exactly they put on their faces, and why. We want to take you on this voyeuristic journey because we believe makeup means something different for every single person — applying makeup is a conscious, intimate decision we make almost every single day, and there's usually a method behind the madness. Join us every week as we spill the beans on beauty products, and feel free to submit your own Beauty Files. E-mail us at pitches@hellogiggles.local.devgo.vip!
Well, hello there. My name is Mika, and I am a New York-based beauty writer and self-proclaimed product lover. In the past couple of months, I've been spending a lot more time working from home (or any café with good lattes).
The thing I've learned about freelancing is that it's so easy to feel all over the place. I read on a blog that one way to stay productive when working from home is by getting dressed, almost as if you're going to an office. And as easy as it is to roll out of bed and head straight to my desk, I've been following that blog's guide. Taking the extra time to spruce myself up has really motivated me. When you look good, you feel good, right?
7 a.m.—My alarm goes off while I'm still in a land far, far away
I've never been a morning person. My bed and I are in a long-term relationship, and it pains me to leave in the morning. That's dramatic, I know, but I seriously hit snooze a few times. I'm up by 7:30-ish.
7:32 a.m.—Time to take a hot shower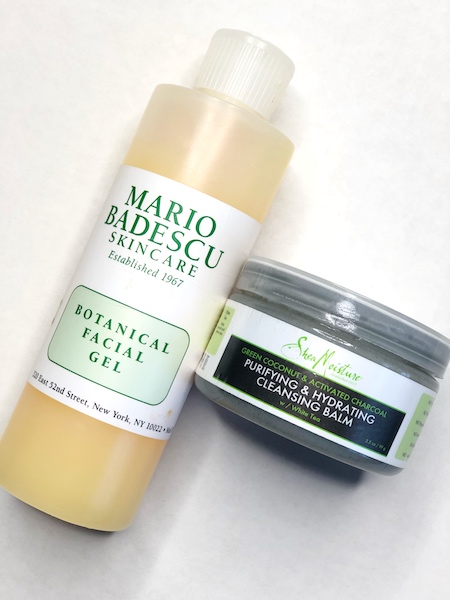 Some of my most brilliant ideas happen in the shower. There's just something about the steamy oasis that makes me feel ready to take on the day. It's also the place where I start my skin care regimen.
Washing my face in a steamy shower makes me feel like my skin is getting the thorough cleansing it needs. I use the Mario Badescu Botanical Face Gel ($14). This product cleans my skin without leaving it dry, which is a huge requirement for me when it comes to cleansers.
In true beauty writer fashion, I'm currently trying a new product. It's the Shea Moisture Green Coconut and Activated Charcoal Purifying and Hydrating Cleansing Balm ($10.99). I used it the day before as a makeup remover, but I was curious to test it as a cleanser. So far, I love the suppleness it gives my skin, and it doesn't hurt that it smells amazing. Anything with a coconut scent is a win in my book.
7:50 a.m.—Teeth whitening has become a must in my beauty routine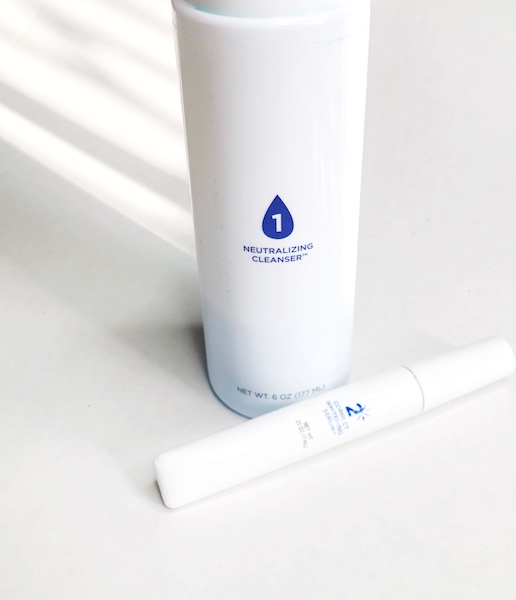 Coffee has become a terribly bad habit since I've been freelancing more, but I refuse to let my teeth be compromised. As I toss up the idea of quitting coffee, I start whitening my teeth with the Luster 2-Minute White Teeth Whitening Treatment & Kit ($12.99).
My morning routine includes mostly water-based products because my skin loves hydration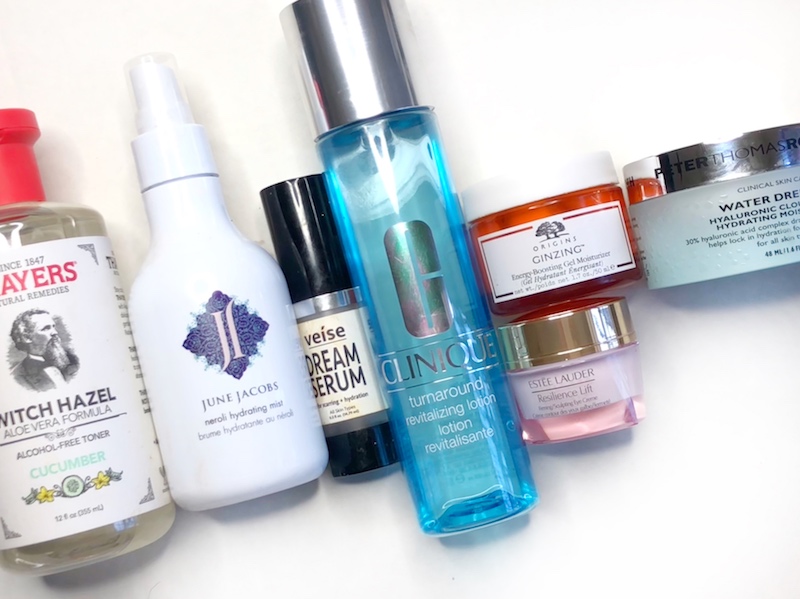 Even though I have oily skin, hydrating it works wonders. They say water and oil don't mix; however, I've noticed that water-based products balance my skin out. My makeup also looks flawless when my skin is properly hydrated.
To start off my skin care process, I use the Thayers Witch Hazel Toner With Cucumber ($8.79). It not only smells amazing, but it soothes my skin and removes the leftover gunk I didn't get off during cleansing. I use the toner until my cotton pad comes back with nothing on it. It's probably not the best thing to do, but it makes me feel better before I move on to the next step.
Next, I spray my fave mist all over my face, the June Jacobs Neroli Hydrating Mist ($38). This alone makes my face feel super soft. I follow up with the Veíse Beauty Dream Serum ($36). This was actually a sample I received through PR, and I ended up loving it. It's infused with vitamin C and hyaluronic acid, which helps with discoloration and hydration—two of my biggest priorities.
Then, I put on Clinique's Turnaround Revitalizing Lotion ($35). I fell in love with this line when I was a Clinique consultant at Macy's (hey, Metro Center), so it will always have a special place in my heart. After, I move on to eye cream, which I never really used before. But lately, I've been noticing a lot of dark circles. And much like dull skin, dark circles make me look tired (even after eight hours of sleep). So I dab the Estée Lauder Resilience Lift Firming/Sculpting Eye Cream ($65) around my eyes. It lifts the skin and immediately brightens my dark circles.
Five products down, two more to go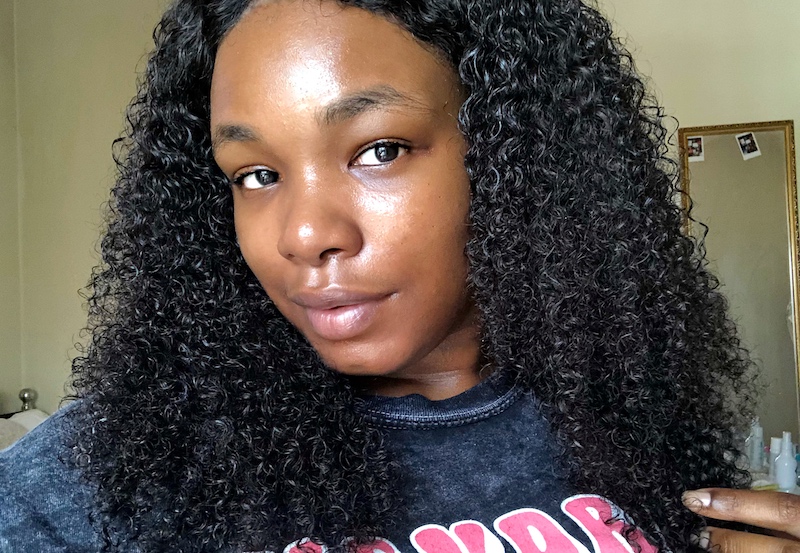 I moisturize with the Origins GinZing Energy-Boosting Gel Moisturizer ($29.50). It wakes up my face like coffee. Like I said before, I'm not a morning person, but this moisturizer makes it seem like I am. After that, I use the Peter Thomas Roth Water Drench Hyaluronic Cloud Cream ($52), another hyaluronic acid-based product. It hydrates and plumps my skin at the same time.
Once I've slathered on my skin care products, it's time to play with makeup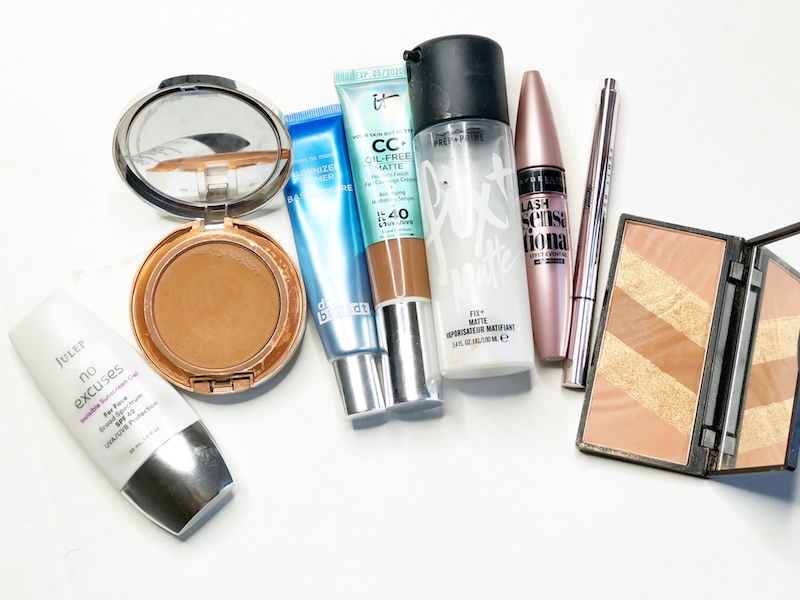 Unless I'm testing out new products, my go-to makeup is a fresh-faced look. I'll skip full-coverage foundation, highlight, contour, and eyeshadow.
Before I apply makeup, I use the Julep No Excuses Invisible Sunscreen Gel ($28). As we all know, sunscreen is essential for all skin tones. Next, I apply the Dr. Brandt Pores No More Luminizer Primer ($38). For a long time, I wasn't a fan of primer. It wasn't until I tried the Dr. Brandt one from my Boxycharm subscription box that I changed my mind. Even though I hydrate the heck out of my skin before applying makeup, I hardly ever use products that are dewy or luminous. Again, my skin is oily, so I tend to use mattifying products when it comes to makeup.
For makeup, I forgo foundation and use the It Cosmetics Matte CC Cream and Powder ($59.75) in the shade Deep. Lately, this combo has been my go-to because it's very skin-like. On top of the It Cosmetics CC cream and powder, I lightly dust the Clinique Beyond Perfecting Powder Foundation and Concealer ($29). I set my makeup with the MAC Matte Fix+ Spray ($26) before moving on to a little bit of highlighter and eye makeup.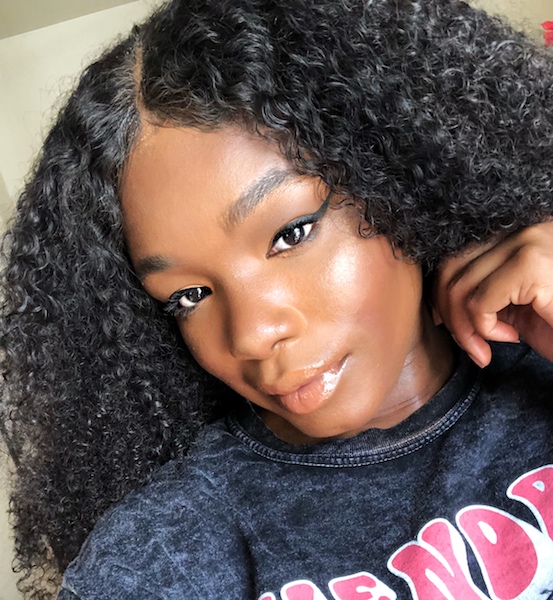 I add a touch of the Beaute Basics Bronze Essentials ($39.95) to enhance my glow from within. This bronzer was also in my Boxycharm box, but it looks like it's not available anymore. Next, I apply the Maybelline Sensational Lash Waterproof Mascara ($8.99) to make my lashes pop. Then, I flick the Fenty Beauty Flyliner Longwear Liquid Liner ($20) to give my eyes extra drama.
I've reverted back to blotting papers for midday touch-ups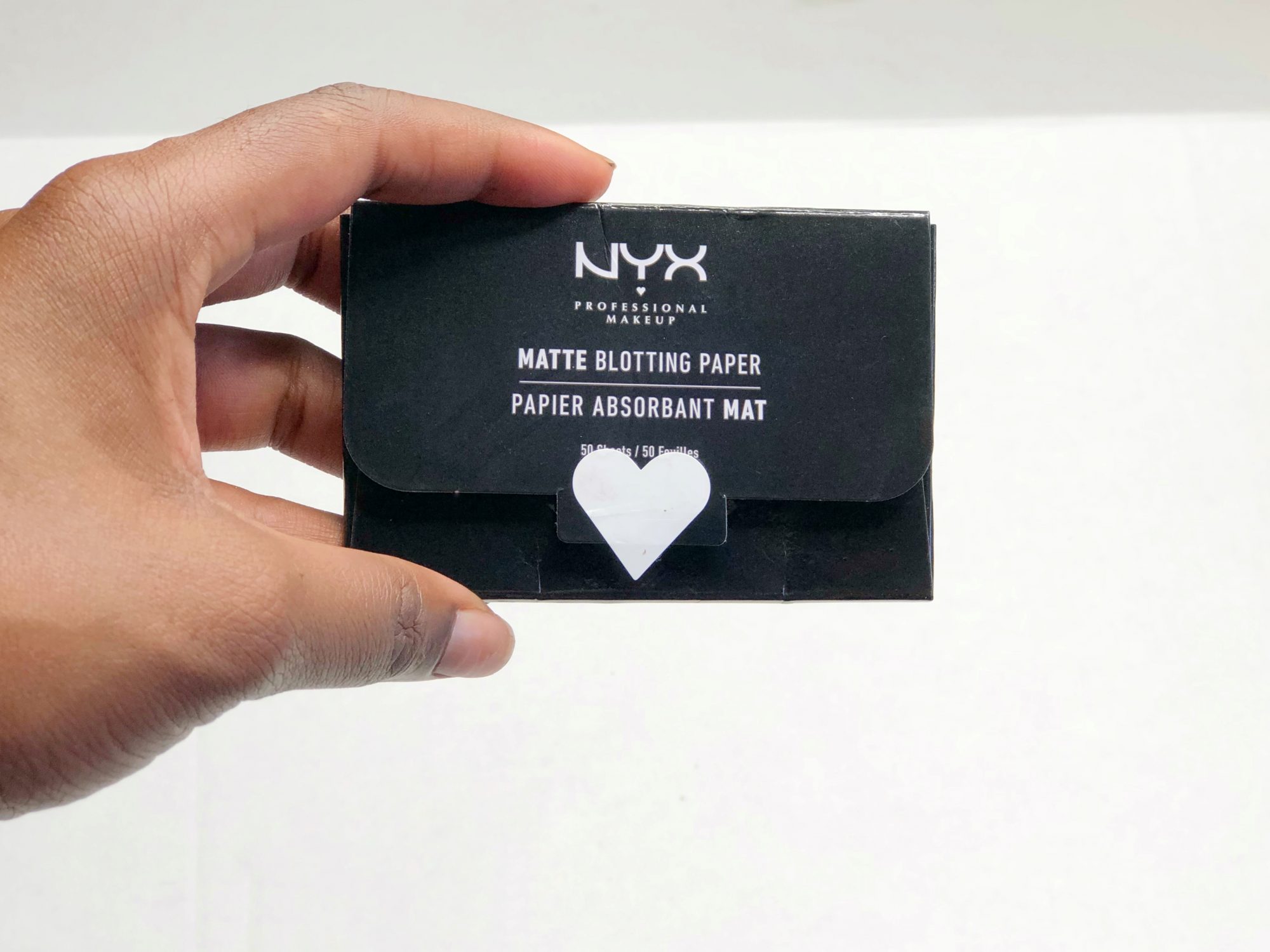 My skin hasn't been getting super oily as of late, but every now and again, I do touch up my nose and cheeks—my problem areas. I'd rather absorb the oil than add product on top of it. I've been using the NYX Matte Blotting Paper ($3.99).
9 p.m.—I'm ready to relax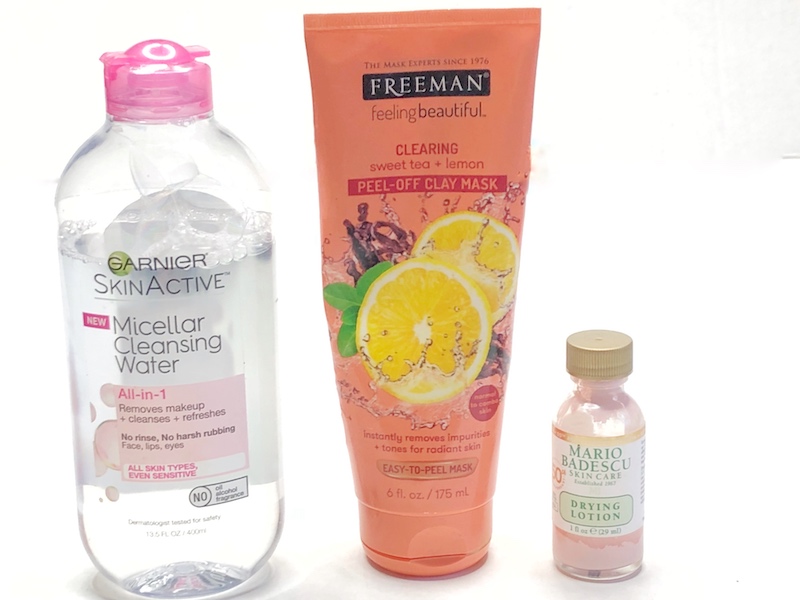 My nighttime routine is pretty much a replica of my morning one, but with a few additional items. The first item is the Garnier SkinActive Micellar Cleansing Water All-in-1 Makeup Remover ($8.99). I tried Garnier's waterproof remover version, but I love the original formula so much better. It really takes my makeup off and leaves my skin feeling hydrated (which you know by now is key).
I don't do the same treatment everyday of the week, so tonight's is the Freeman Feeling Beautiful Sweet Tea & Lemon Peel Away Clay Mask ($4.29). I love that it has brightened and smoothed my skin over time. The last product I use before bed is the Mario Badescu Drying Lotion ($17). It's a great spot treatment, and it shrinks my pimples tremendously by the morning.
I go to sleep peacefully, knowing that my skin will thank me in the morning.
Indulge in beauty-themed voyeurism by reading all of our past Beauty Files, here.