This is the mix of luxury and low-priced beauty products a romance novelist-slash-mom swears by
Welcome to The Beauty Files, where HelloGiggles editors and contributors share what exactly they put on their faces, and why. We want to take you on this voyeuristic journey because we believe makeup means something different for every single person — applying makeup is a conscious, intimate decision we make almost every single day, and there's usually a method behind the madness. Join us every week as we spill the beans on beauty products, and feel free to submit your own Beauty File. E-mail us at [email protected]!
Hi! I'm Megan Erickson, and I'm a bestselling, multi-published romance author. While the covers of my books might display the glossy glam of six-pack abs and perfect pouts, how I look in real life is quite a contrast. My days are spent writing in front of my computer, but I also have to balance two kids' activities and keeping a house (the keeping a house part doesn't get top priority). Sometimes I get dolled up and go to fun signings, looking as fabulous as I can get.
Most days, I'm not wearing a full face of makeup. However, I do have a beauty routine because when I attend a signing and need my wear foundation to last eight hours, my skin has to be in great shape. Also, I'm trying to age gracefully (don't laugh). So here I am. Let's pretend there isn't cat hair on my robe.
9:30 a.m. — I'm back from dropping off my daughter at school.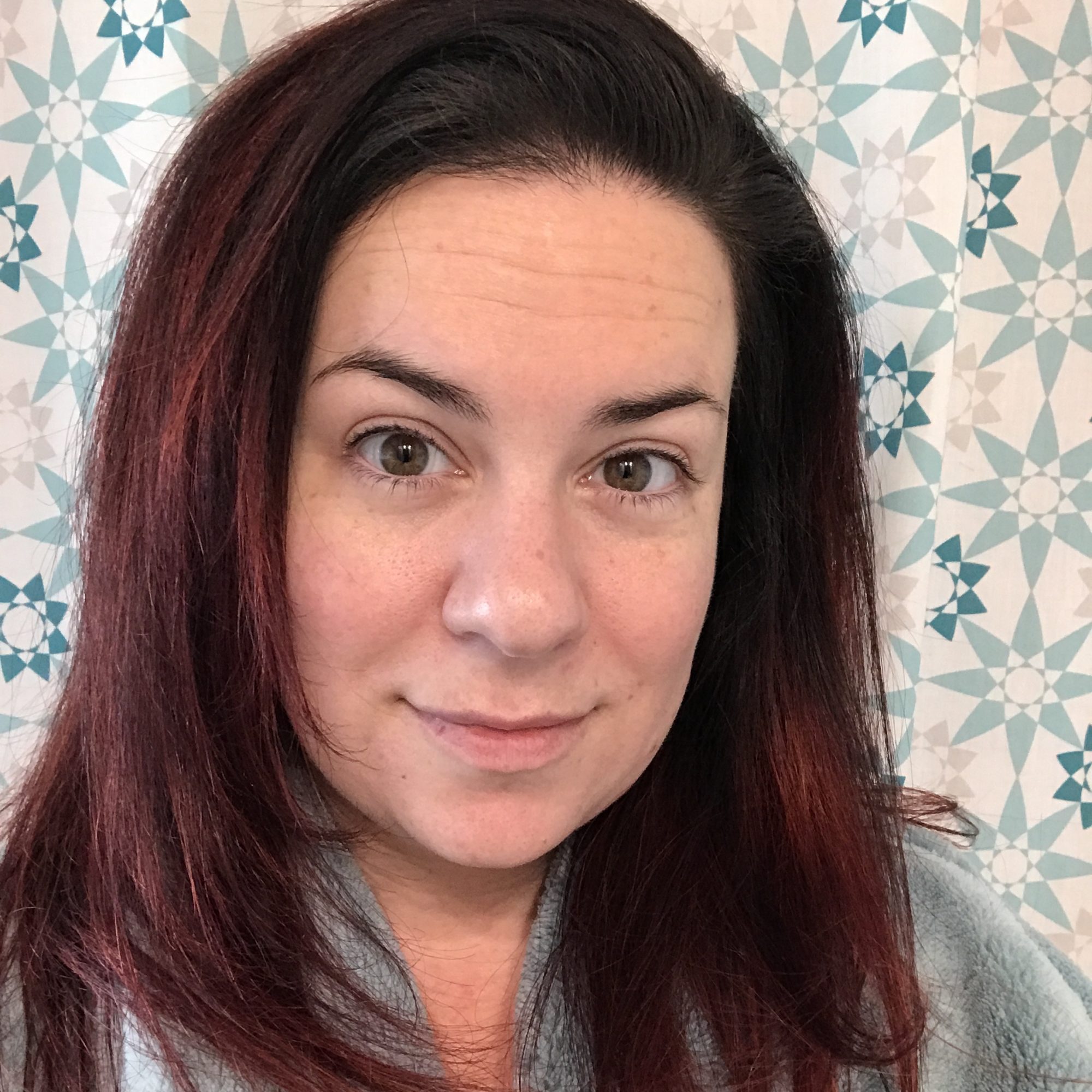 My first step is washing my face. I love my Clarisonic Mia 2 ($169). I bought it this year after hearing lots of rave reviews and it was so worth the money. It's changed the way my face looks and feels. I've never had skin this smooth! It's pricey but I really consider this product an investment towards great skin. I use it with my Clinique Liquid Facial Soap ($14.50) that I've been using since middle school. Hey, if it ain't broke, don't fix it, right? This soap has never done me dirty (literally) so I haven't switched it in all these years.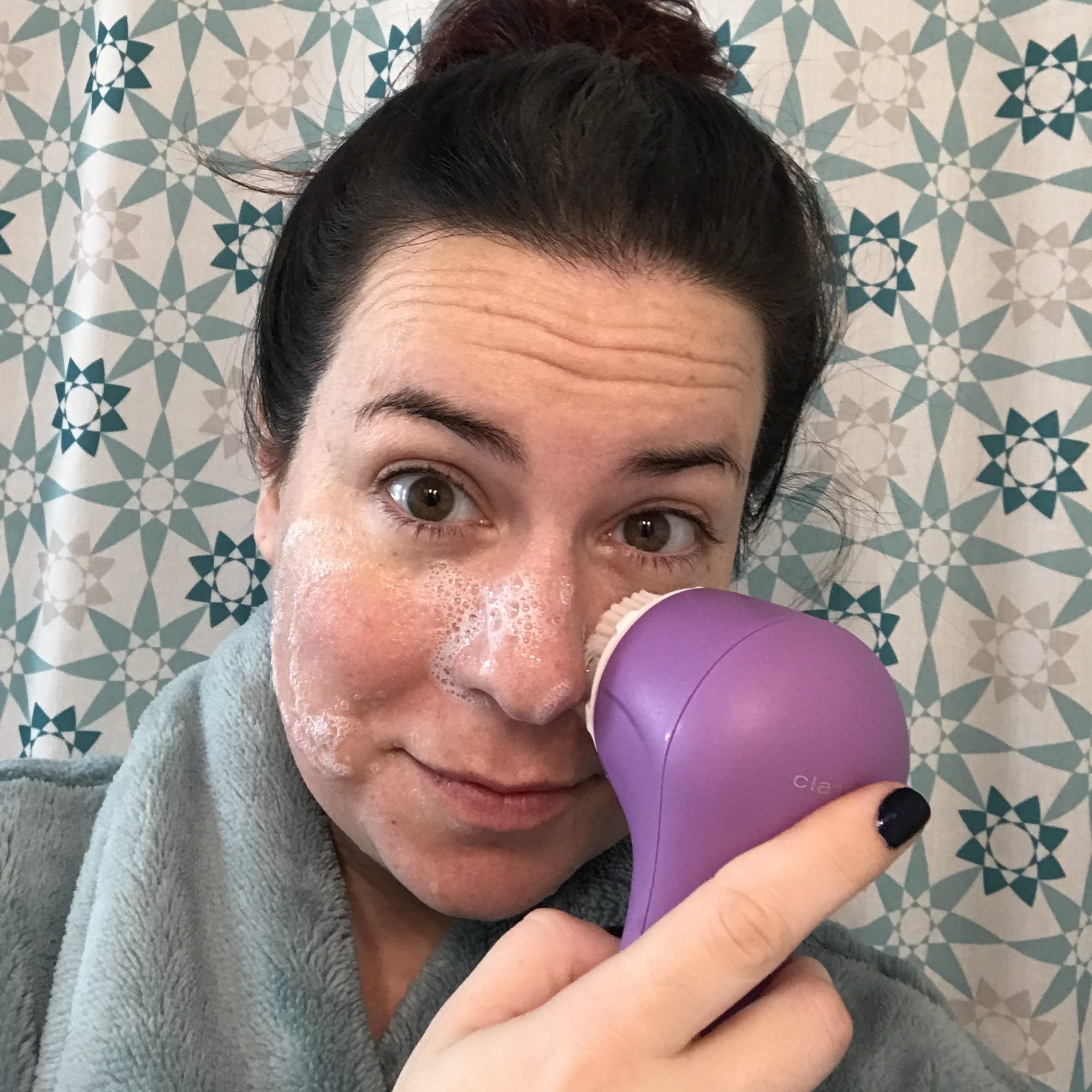 Next up, I moisturize. What's interesting is that I used to have really oily skin, but since I hit my mid-30s, I'm noticing that my skin is drying up a bit. Plus, I live in Pennsylvania and this weather has been brutal! So, my face needs a lot of love. I use Clinique's Moisture Surge Extended Thirst Relief ($52.50) because it's oil-free and leaves my face feeling clean. In addition, I have been loving Arbonne's RE9 Advanced Corrective Eye Cream ($62). I've noticed a difference in the lines around my eyes since I've been using it last year. It's another pricey product, but a lot goes a long way.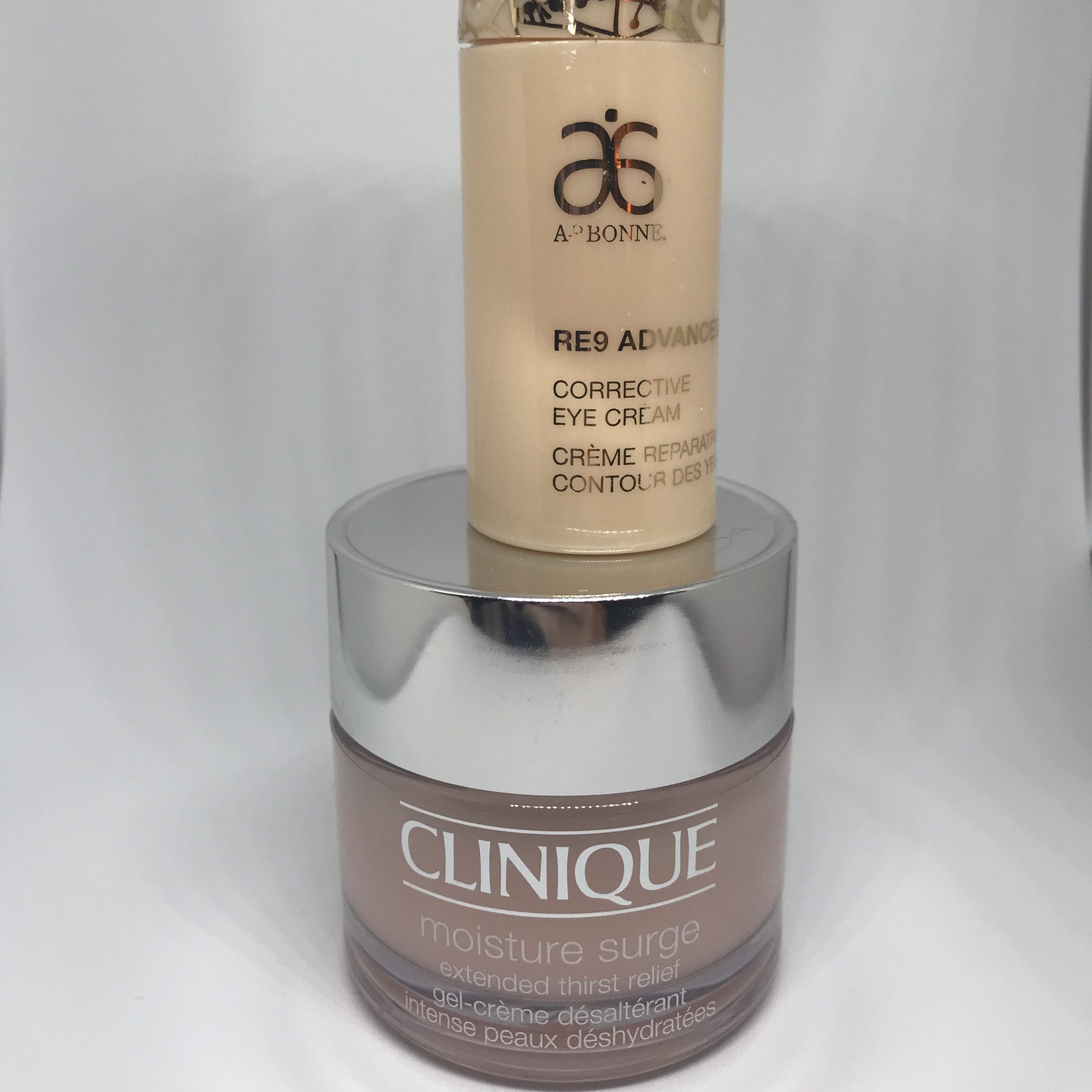 10:00 a.m. — Get to work!
I let my face get a breather after washing and moisturizing and get to work. My cat thinks she is helping. She is never helping.
2:00 p.m. — Time to get my face looking right because I have to leave the house.
If I'm just running to pick up my kids from school, I leave my face makeup-free. But tonight I actually have to go somewhere in public. *Gasp, the horror!* So, I do my quick 5-10 minute face. It's not much, but I think it makes a difference.
The Main Players: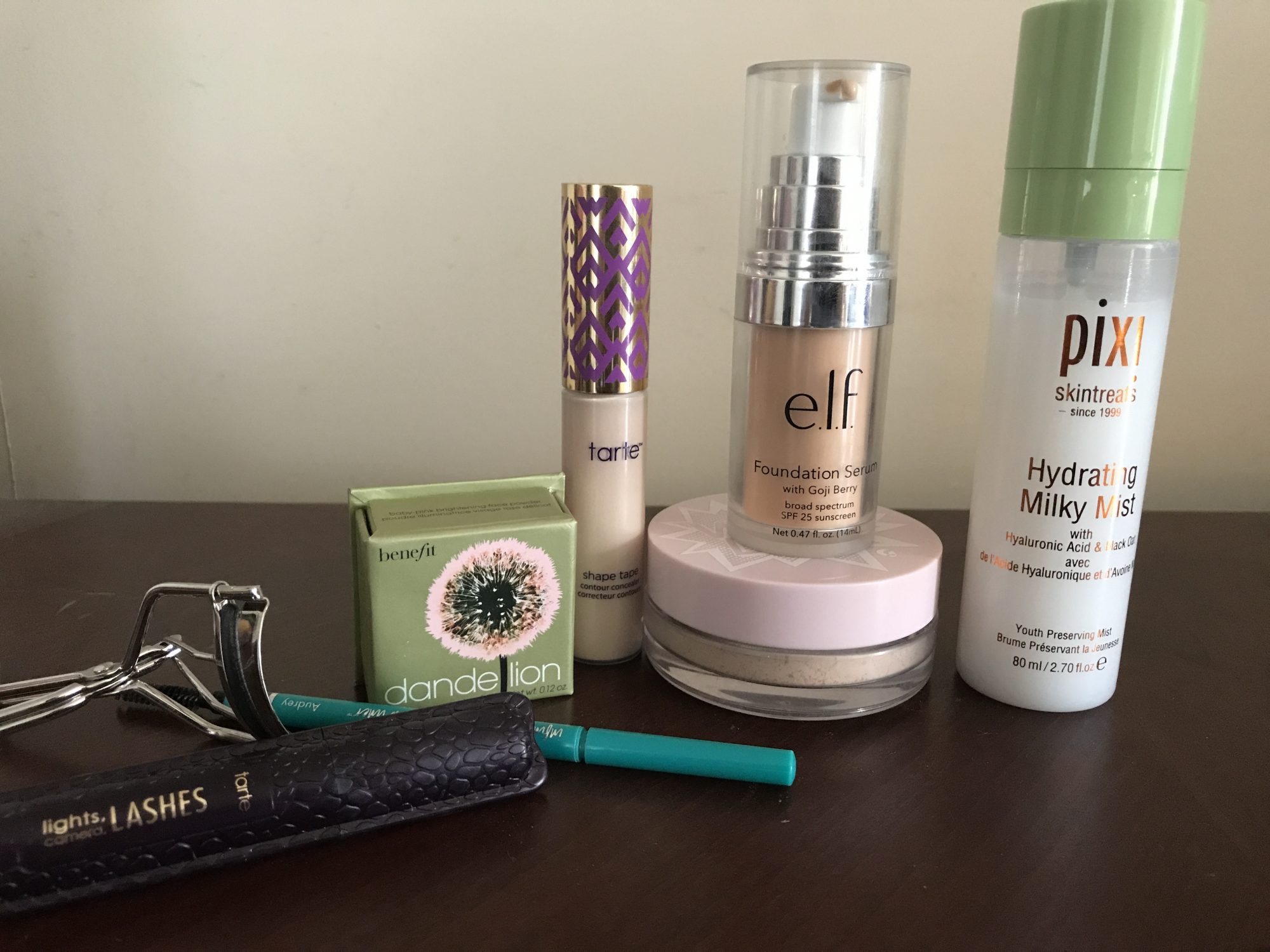 First up, I use the Pixi by Petra Hydrating Milky Mist ($15). This is a new product I've been using and I really love it. It works as a moisturizing primer. Next, I use the e.l.f Foundation Serum ($9). Not only is this is super affordable, but I love it because it's more like a tinted moisturizer, which is fine for me on a quick makeup day. It covers up my uneven skin tone but doesn't feel heavy. Plus, it has SPF 25, which I need as a pale, pale human. It also has some fancy claims about nourishing your skin. All I know is that it feels and looks great. On top of that, I use the Wowder by Glossier ($22). This is hands down one of my favorite products and it's worth every penny. No matter what foundation I use, the e.l.f or a more full-coverage foundation, I set it with the Wowder powder and I can actually see my pores minimizing. It's like magic!
If I have any blemishes or serious dark eye circles because I stayed up too late watching Queer Eye, I use my Tarte Shape Tape ($27). It's heavy so I don't use it on a daily basis. My favorite blush is by far Dandelion by Benefit ($29). It's such a gorgeous color, blends easily, and smells great. Next up is brows. And let me tell you, I really think brows makes all the difference. I've used a lot of brow pencils, and lately my favorite is the Infinity Waterproof Eyebrow Liner from Thrive Causemetics ($23). Let's pretend my brows don't need waxed and aren't a mess. Okay? Okay.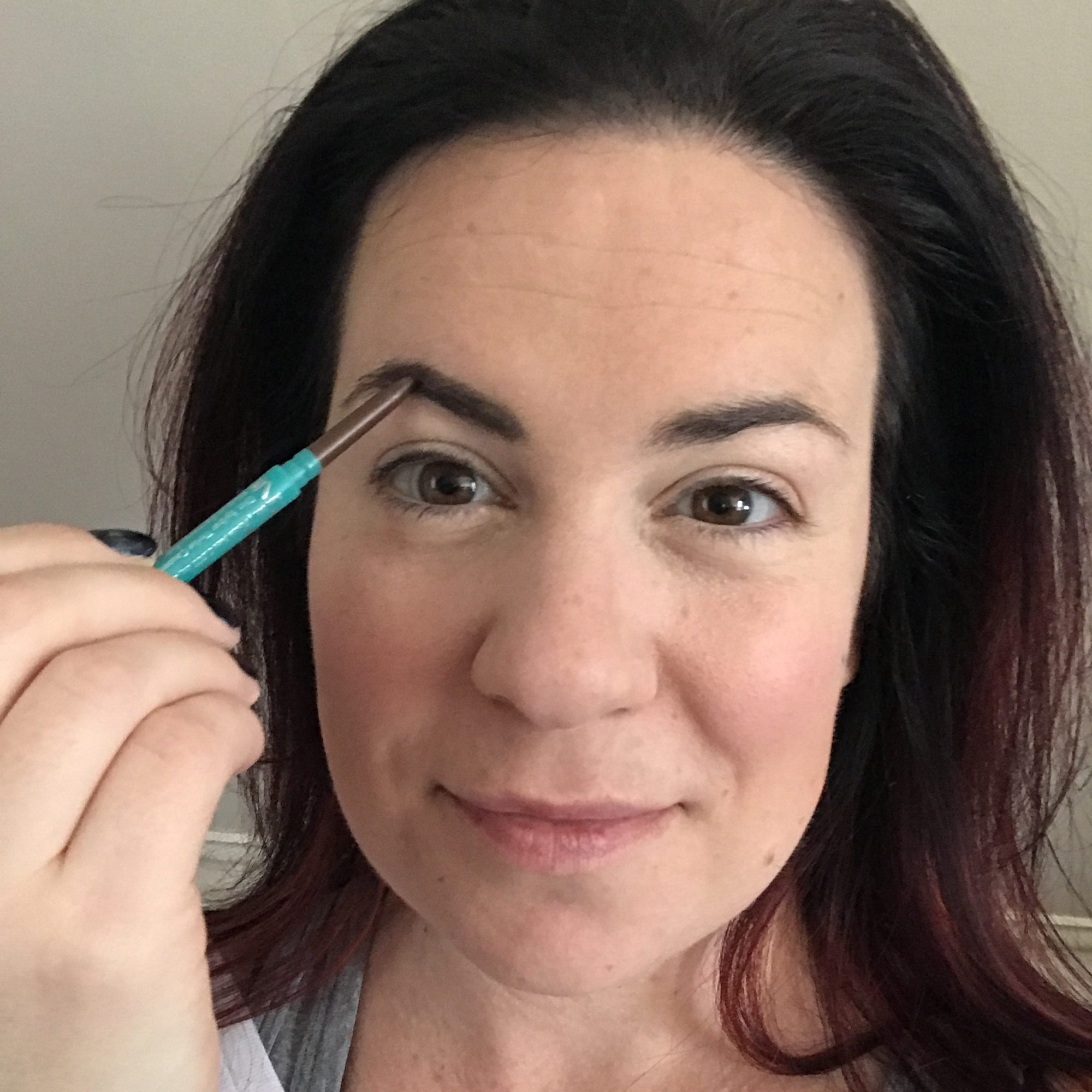 And last but certainly not least is mascara. I'm a mascara hoarder. It's a problem. When I'm 98, you'll find me in a house full of cats and mascara, I'm sure. Anyway, the one I'm loving right now is Lights, Camera, Lashes by Tarte ($23). It doesn't clump, flake, or give me raccoon eyes. I'm really impressed with it! And I always use an eyelash curler, because I'm extra.
Set it all with setting spray, Urban Decay All Nighter ($32). (Don't get it your mouth.)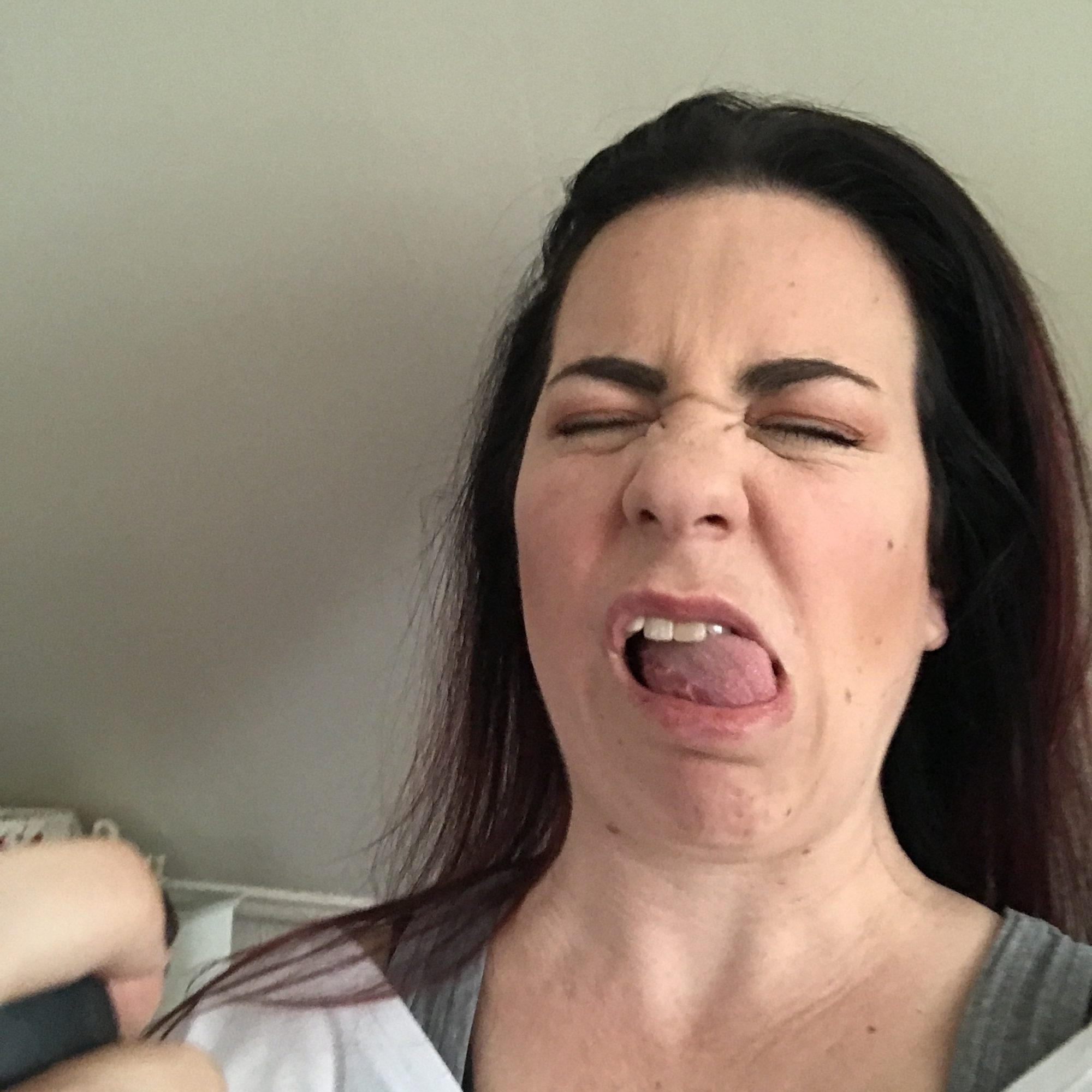 Then I went outside to take a selfie because why not? I was feeling myself. That is until I went to the event I had to attend and got home and realized I had a hole in my pants. Right on my butt. But at least my face looked okay?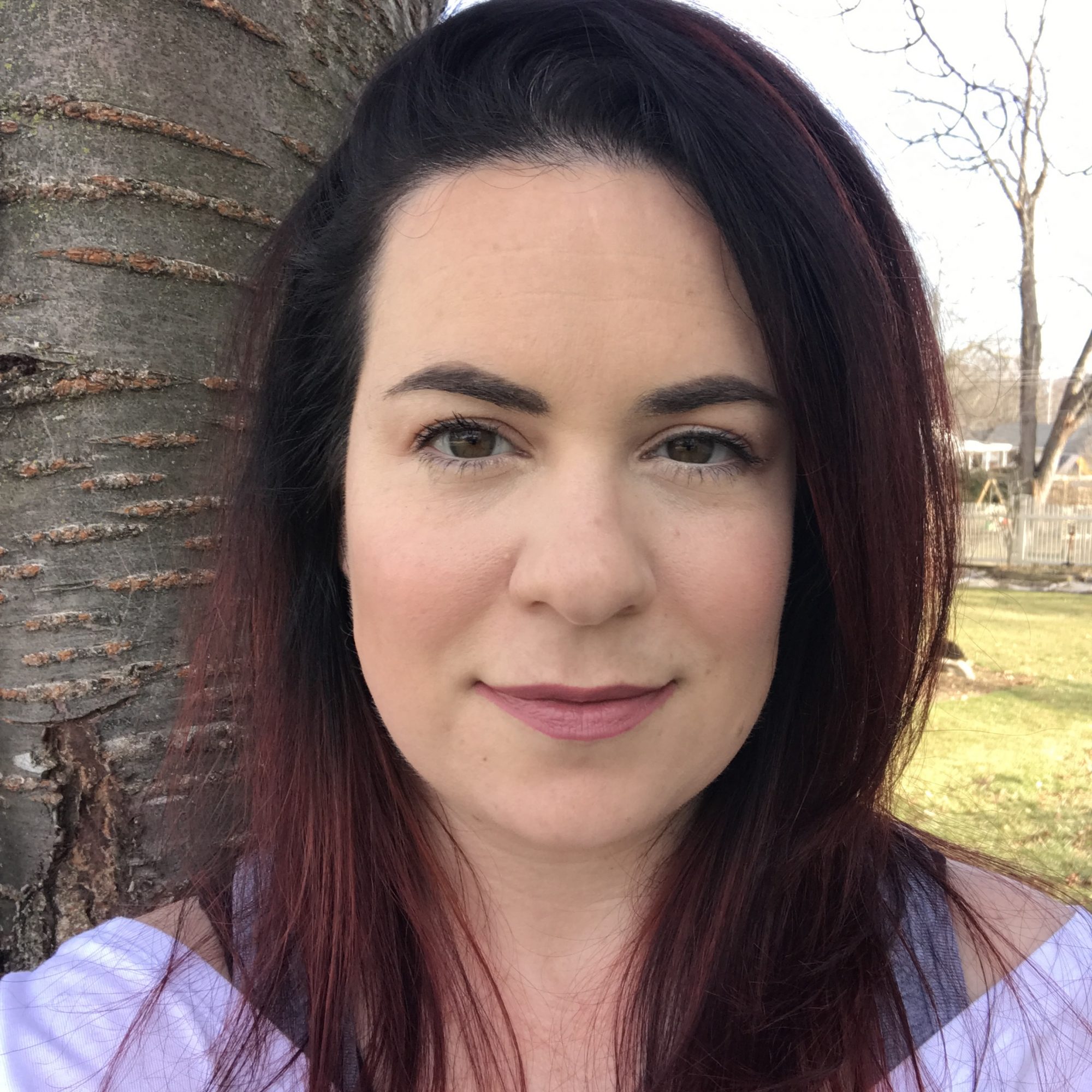 8:00 p.m.: I'm home! Let's cuddle a cat first. I swear he loves me.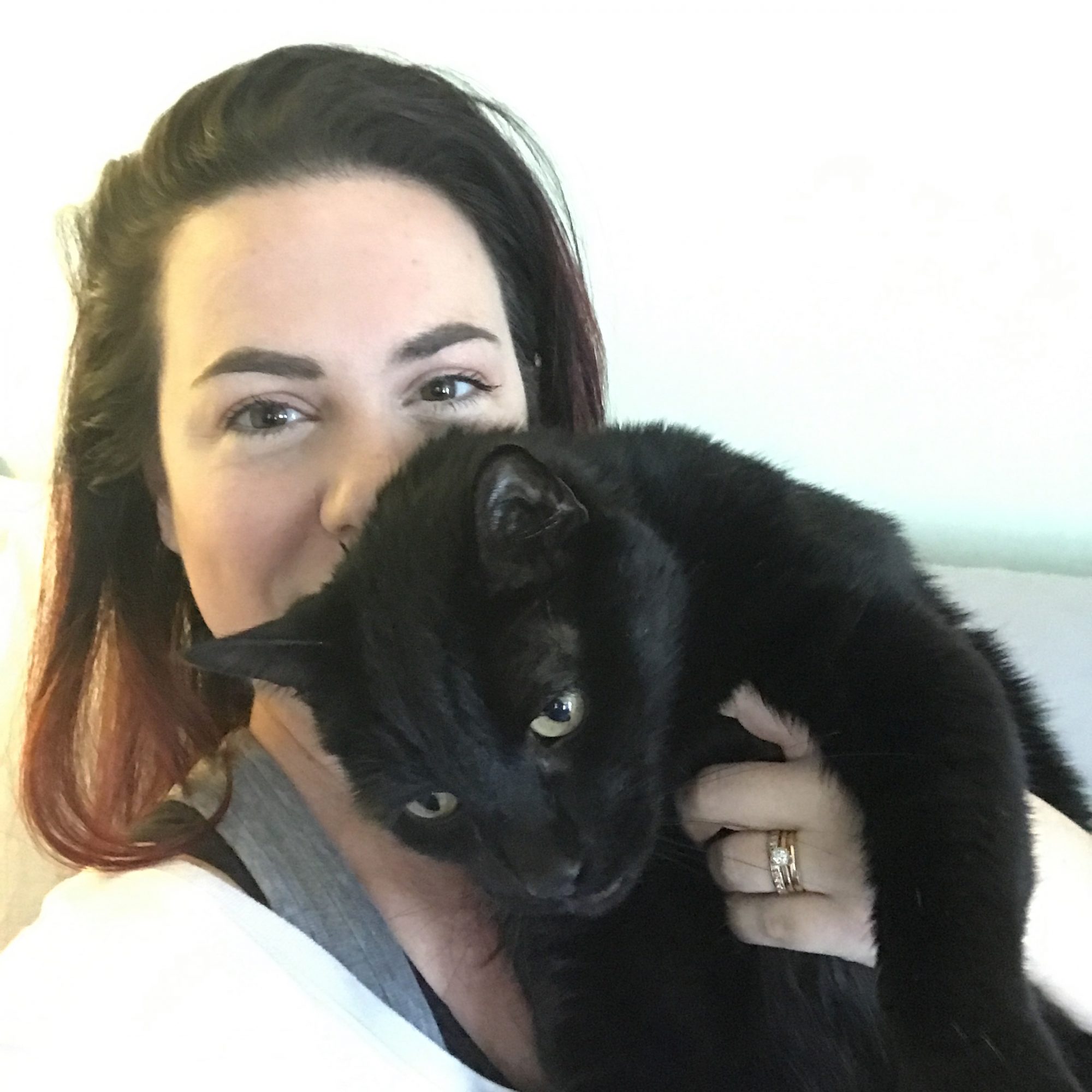 8:15 p.m.: Let's get this makeup off!
Is there a better feeling than washing your makeup off at the end of the day? Well I guess I can think of a few but this is up there. Anyway, how much makeup I have is what decides the demolition tools I use. I really love Clinique Take the Day Off ($9.50) for my mascara, eyeshadow, and brows. Then I either use Neutrogena Makeup Remover Wipes ($4.99), or It Cosmetics Bye Bye Makeup Melting Balm ($38). This stuff works and smells amazing!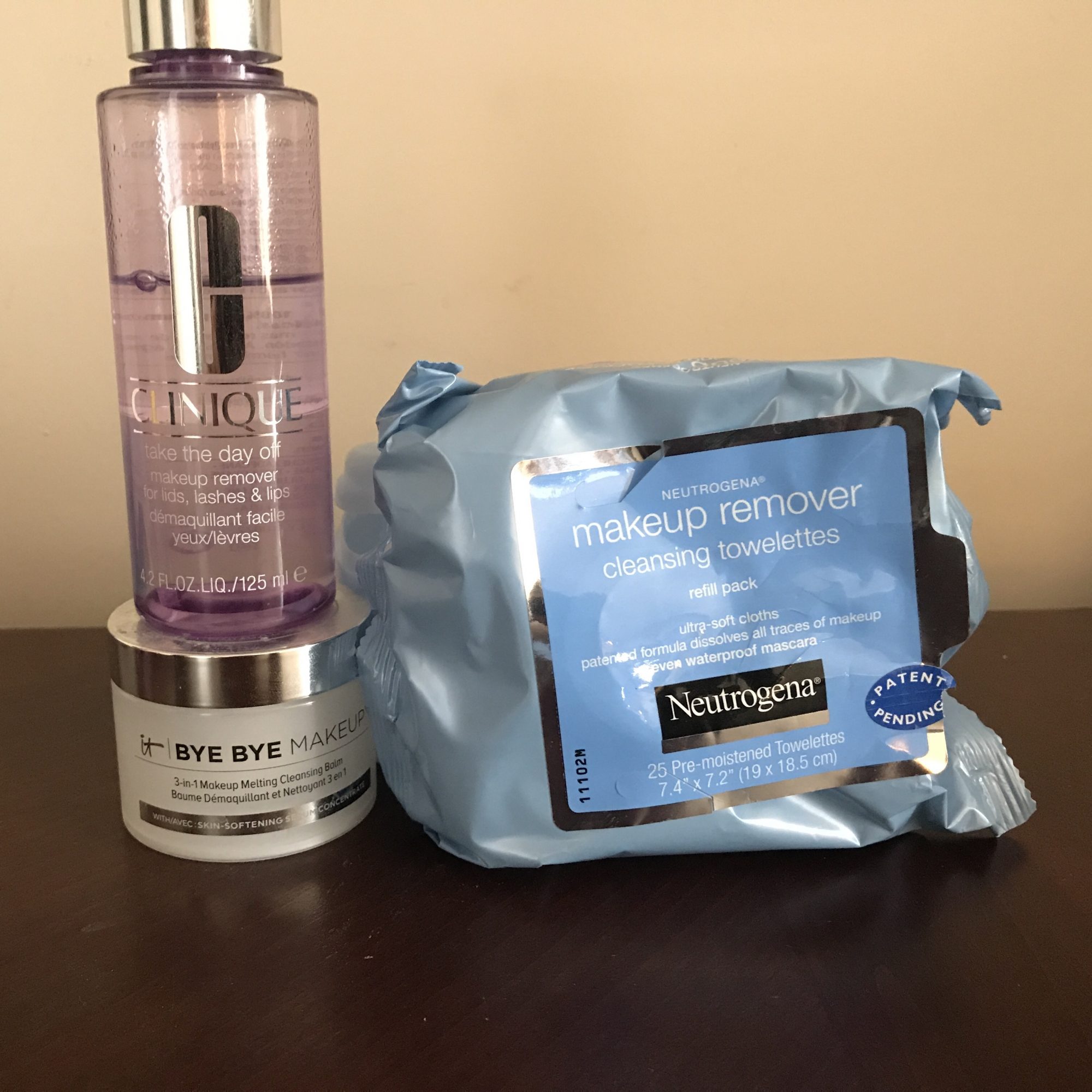 Then I use my Clarisonic again and cleanse my face. After that, I use the alcohol-free Pixi Glow Tonic ($15) which is a great alternative to an alcohol-based toner that can dry out your skin. I either moisturize with my Clinique Moisture Surge or if I'm feeling fancy, I use my Glam Glow Dream Duo ($59) which is a really cool two-step moisturizing system that smells great and ensures you wake up with amazing, glowing skin. For real.
9:00 p.m.: I'M FREE
And then I'm done! I can read! Watch more Queer Eye! Cuddle cats! Probably also shop for new pants since the ones I wore today had a hole in them and I embarrassed my whole family by wearing them in public. Oh well, I think I'll sit down and write a fun sex scene for one of my books instead. #GlamLife.
Indulge in beauty-themed voyeurism by reading all of our past Beauty Files, here.