The affordable makeup and skin care products one Texas-based vintage shop owner adores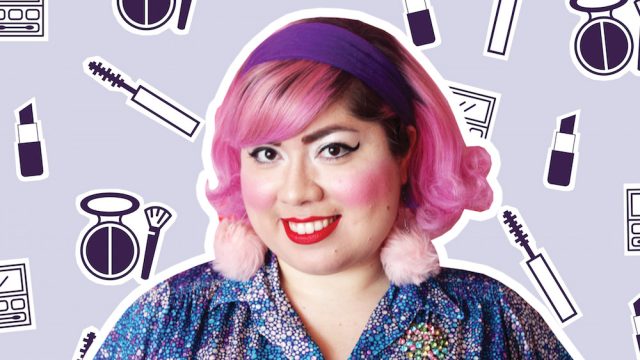 Welcome to The Beauty Files, where HelloGiggles editors and contributors share what exactly they put on their faces, and why. We want to take you on this voyeuristic journey because we believe makeup means something different for every single person — applying makeup is a conscious, intimate decision we make almost every single day, and there's usually a method behind the madness. Join us every week as we spill the beans on beauty products, and feel free to submit your own Beauty File. E-mail us at [email protected]!
Hello, my name is Kristina! I am a former fashion and beauty writer who lived in NYC for seven years. Last year, I headed back to my hometown of San Antonio, Texas to follow my dream of owning a vintage boutique. My shop is called Hello Tallulah and it's an extension of my personal style and love for the fifties and sixties. Although starting a business is time consuming and, at times, stressful, I try to take care of my skin by getting enough sleep and remembering to take my makeup off at the end of the day. I've never been a morning person so my store opens at 11:00 a.m., which means my day ends around 9:00 p.m.
8:30 a.m.: My dog is my unofficial alarm.
Although I set an alarm, my dog Tallulah (aka the namesake of the shop) is up at 8:30 a.m., demanding belly rubs and food. I take showers at night and don't like to rush, so it happens that that is the perfect time to get ready. I start the day by washing my face with Trader Joe's Nourish Face Wash ($5.99). This face wash is the best I've ever used, even better than Cetaphil, which seems like the dermatologist standard. The TJ's face wash is non-greasy and gets all my makeup off very easily. I swear, my entire beauty regimen would go out the window without Trader Joe's! I spent a year working at a Brooklyn store, falling in love with the regular and seasonal beauty products. There are certain products I use regularly, like the face wash, that you couldn't pry from my hands. Trader Joe's beauty products are wonderful and affordable, which is extremely important for someone who just dove head first into starting a business. The only annoying thing is that you can't buy their products online, only in-store.
After cleansing, I use Witch Hazel Rose Petal Toner ($6.99), which is much gentler than most toners. It keeps my skin clean and clear, taming away occasional redness. Next, I need to moisturize! I'm fond of the TJ's Nourish Daytime Moisturizer ($5.99). It's incredibly light, which is great for everyday use. It dries quickly and leaves my skin moisturized, but not oily. I also use the Trader Joe's Sunscreen ($5.99), which is basic, but does the trick. I appreciate that it's formulated for face and body.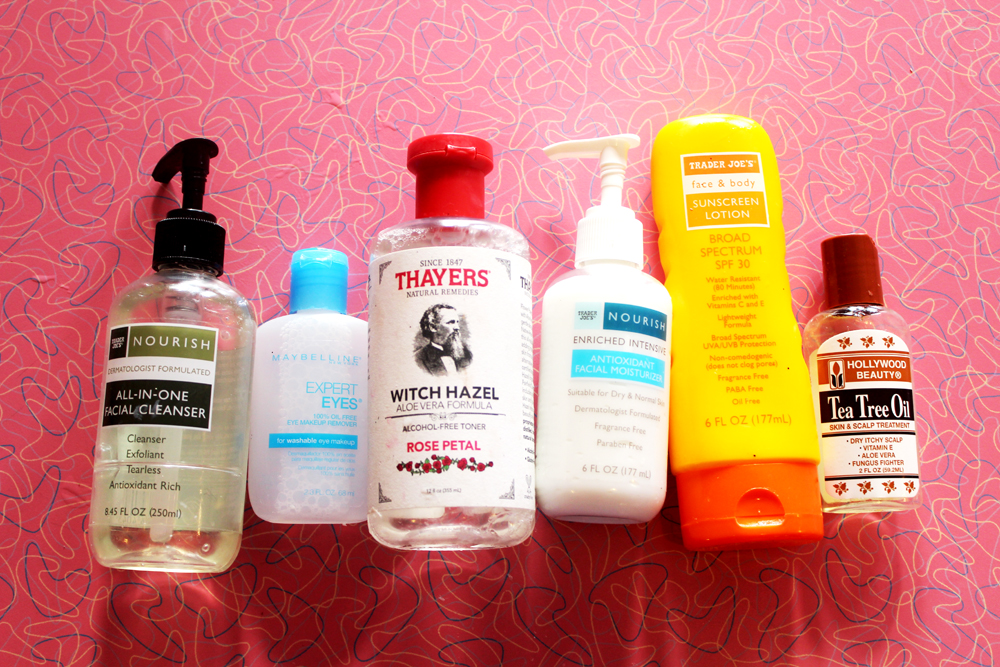 After all that, I throw on some Maybelline Dream BB Cream ($6.69), which is light and keeps me from using too much L'Oreal True Match Foundation ($8.19). I use foundation for those pesky under-eye circles and then add powder for a more matte look. My Maybelline Dream Wonder Powder ($6.94) works for me, but it's one of the few things I could be swayed to change. Gotta keep it affordable though!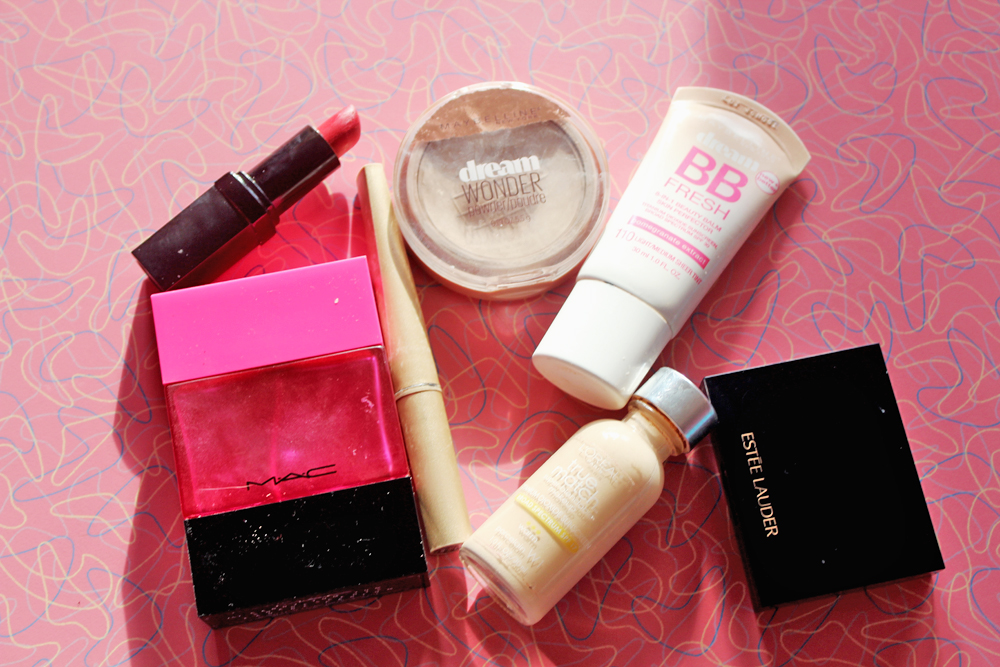 My beauty obsessions: Trader Joe's and ColourPop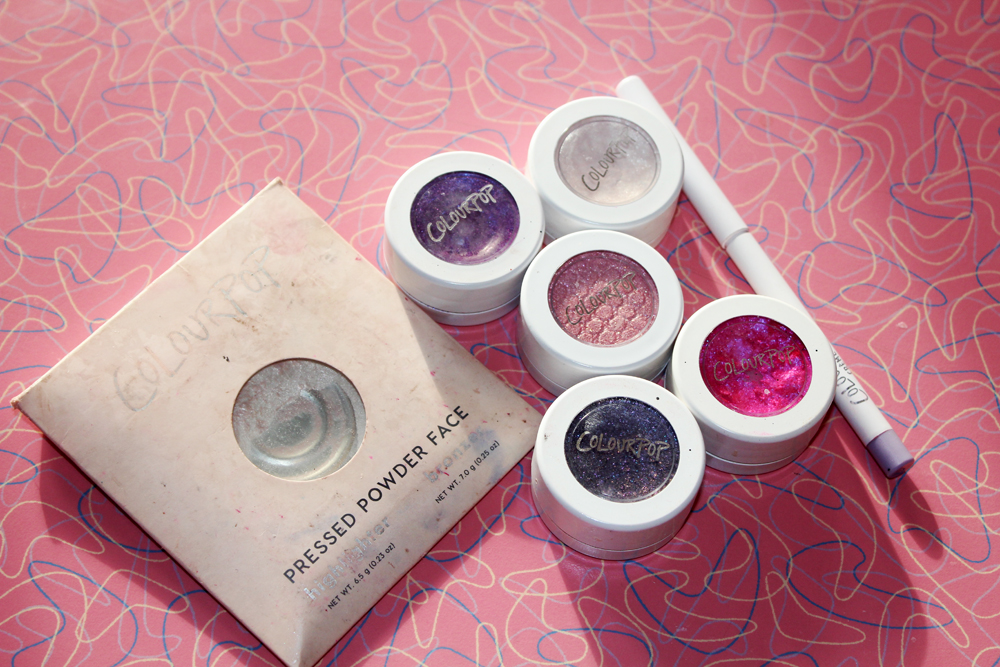 Besides Trader Joe's, my other obsession is ColourPop Cosmetics. Anything in my makeup bag involving color comes from ColourPop. I switch between multiple eyeshadows. The shadows are bold and bright, usually lasting all day. The ColourPop Tassel Super Shock Shadow ($5) is my go-to color, or my "neutral."
I also like to mix up my beauty routine with pink, blue and/or purple shadows. Here is an example of my makeup using ColourPop Two-Piece Pressed Power Shadow ($5) and Lace Super Shock Shadow ($5). I'm not only in love with their shadows, but also their S'il Vous Play Pressed Powder Highlighter ($8) and Thumper Super Shock Blush ($8). This blush is the perfect babydoll pink and goes well with my skin tone. The highlighter is legit and is well pigmented. I use both products nearly every day. Occasionally, I'll use the Cry Baby Liner ($5) to line my lower eyes for that extra pop.
Some products span generations.
The two products I've used almost my entire life were handed down from my mom. I hate oily makeup remover so Maybelline Expert Eyes Oil-Free Makeup Remover ($3.59) does the trick without irritating my eyes. I also swear by drugstore eyeliner. L'Oreal Felt Tip Liquid Eyeliner ($8.95) lasts all day and is so affordable. It is truly the mainstay of my makeup bag.
When it comes to lipstick, I switch between MAC Ruby Woo ($17.50), which has the color I want and Besame Red Hot Lipstick ($22), which is more moisturizing. I'm not afraid of a dollar store lipstick though. By this point, you know I can't help but love a good deal. My shop recently started carrying Starlet by Margarita Bloom ($26) and I'm a little obsessed. It's super lightweight, moisturizing and matte, which are things that are hard to find all together!
I recently got my hair cut at Rockabella Hair Lounge. It's shorter than ever before, but I absolutely adore it. My sad bleach breakage is now blended and the poof in my hair lasts all day. I love big hair and showering at night means dry shampoo in the morning can help add lift. I use Batiste Dry Shampoo ($7.99), which is a classic for a reason. It soaks up oil immediately and creates volume and texture. I tease my hair and use Tresemme Compressed Smooth Hairspray ($4.99) to finish it off.
A mist of my favorite perfume, MAC Shadescents Candy Yum-Yum ($57) and I'm ready to go. The perfume is sweet, but not overly so, which feels appropriate to my style and personality!
5:00 p.m. Do I have plans?
I eat a late lunch so I'll take this time after to touch up my lipstick and powder especially if there's shine. Touch-ups usually depend if I'm going anywhere after work. In that case, I go the extra step. I take a Q-tip and makeup remover to get any eyeliner or mascara that has fallen under my eyes.
9:00 p.m.: Time to relax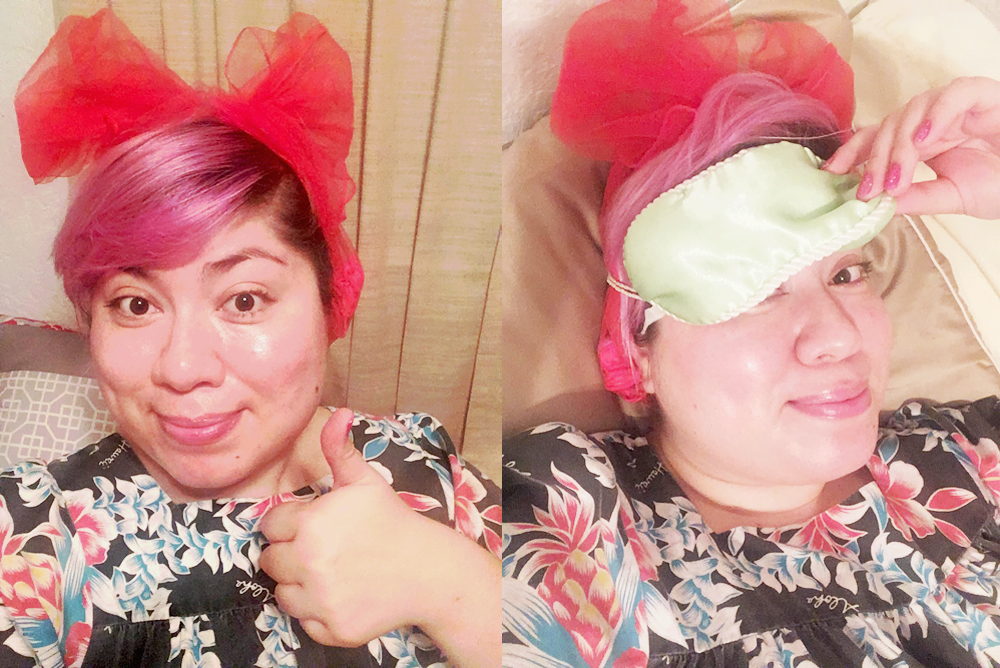 Once I get home, I relax a little, take a shower and get ready for bed. I use L'Oreal EverPure Sulfate Free Moisture Shampoo ($3.29) and Overtone Vibrant Pink Daily Conditioner ($17). Overtone is seriously fabulous. I recommend it to anyone with colorful hair! It helps the color last much longer than it normally would.
The oatmeal and honey soap from Trader Joe's ($1.69) is definitely my favorite soap. I use it to wash up, obviously, but the big plus is that I don't need shaving cream when I shave my legs. The soap offers enough of a protective layer and feels fairly moisturizing. I cleanse my face with that TJ's face wash and once again use the rosy toner.
The one place I splurge is a good night cream. I'm currently obsessed with Apoterra skin care. I've sampled multiple products as a former beauty writer, but I keep buying the Apoterra Night Regenerative Balm with Prickly Pear + Vitamin C ($45). That's when you know it's good, when the beauty writer keeps buying! The night cream has a unattractive yellow tint but is super moisturizing and leaves my skin glowing by morning. The night cream doesn't dry extremely fast, but it makes my skin feel luxuriously moisturized. If my skin feels blotchy or a pimple rears its ugly head, I throw on some Trader Joe's Tea Tree Oil ($6.99). It really helps calm my skin.
Vintage haircare keep my hair healthy.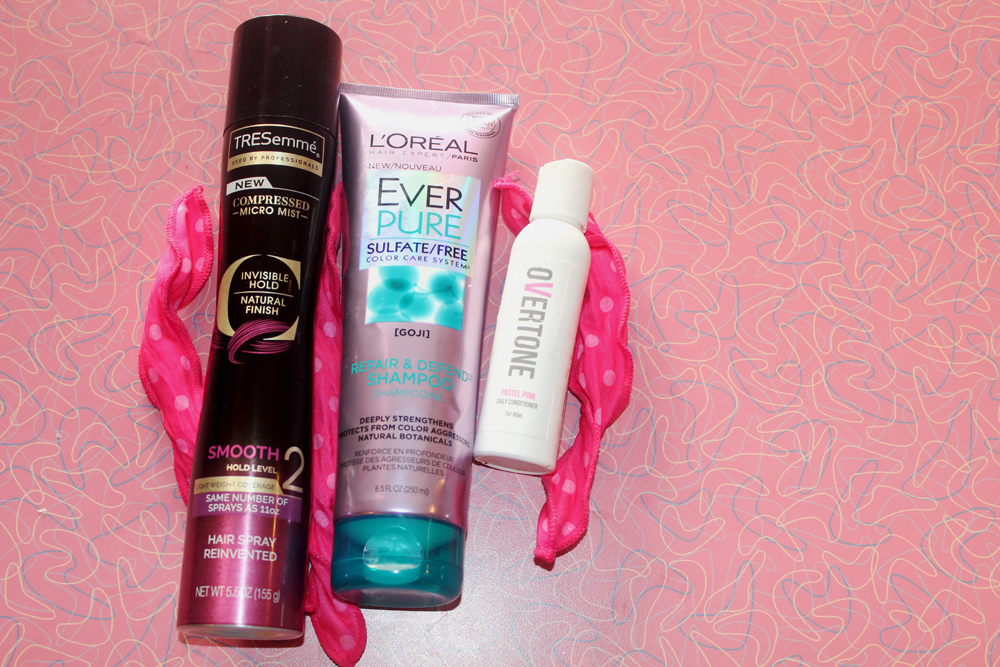 When it comes to hair, I'm all about rag roll curls. I add some mouse and let my hair dry naturally. I try to stay away from heat so rag rolls are perfect. Then I use pieces of cloth or twist curlers to curl the ends of my hair for that flippy sixties style. I wrap my hair in a scarf and head off to bed! Occasionally, I'll do a leave in conditioner such as Cantu Leave In Conditioning Repair Cream ($6.95). In that case, I'll switch it up and shower in the morning.
My beauty routine can be low maintenance when it needs it to be, but it's nice to take time in the day for a relaxing beauty ritual. Beauty is self-care and when I feel good, I have a more positive outlook. This helps me go about my day with a smile on my face!
Indulge in beauty-themed voyeurism by reading all of our past Beauty Files, here.