The mostly drugstore skin care products a New York-based writer swears by every day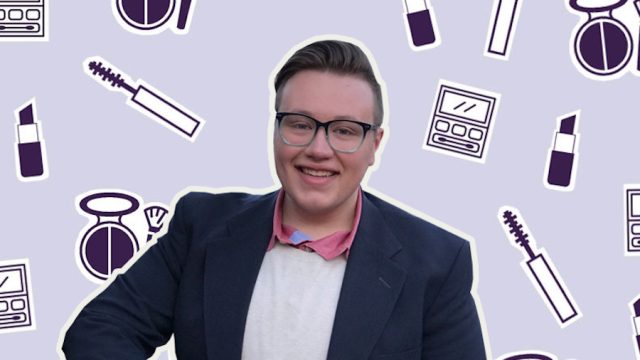 Welcome to The Beauty Files, where HelloGiggles editors and contributors share what exactly they put on their faces, and why. We want to take you on this voyeuristic journey because we believe makeup means something different for every single person — applying makeup is a conscious, intimate decision we make almost every single day, and there's usually a method behind the madness. Join us every week as we spill the beans on beauty products, and feel free to submit your own Beauty Files. E-mail us at [email protected]!
Hi, hi! My name is Gianluca Russo, and I'm a New York-based fashion and entertainment writer. Well really, I write about pretty much any topic of under the sun, from the Kardashians to body diversity to career advice to even pregnancy. But my heart truly lies with fashion and beauty.
It wasn't always that way, though. Growing up, while I did have a hidden passion for fashion (that rhyme is brought to you by the one creative writing class I took in college), it went largely unexplored. Regrettably, I didn't have a solid beauty routine in place until I started college, and you can imagine it was a bit overwhelming to find products to choose from. There are so many good products out there, how was I, a new skin care-lover at the time, supposed to know what was best? But, after some trial and error, I came up with a solid routine I now follow every day.
My routine is largely based on drugstore brands for two reasons. Number 1: Budgeting is everything, and I can't always spend a ton of money on both clothing and skin care. Number 2: the drugstore brands I've used over the years have proven how perfect they are for my skin, so I have no desire to change that. Because I do often write about beauty, though, I'm always trying out new products from time to time, many of which are masks and nighttime essentials.
The mornings are the absolute worst time for me, so my routine then is pretty basic. But before bed is when I really go hard with the skin care. Nothing is more refreshing before I hit the pillow than some hydrated skin.
7:30 a.m.: Alarm rings for the fourth time and I finally get up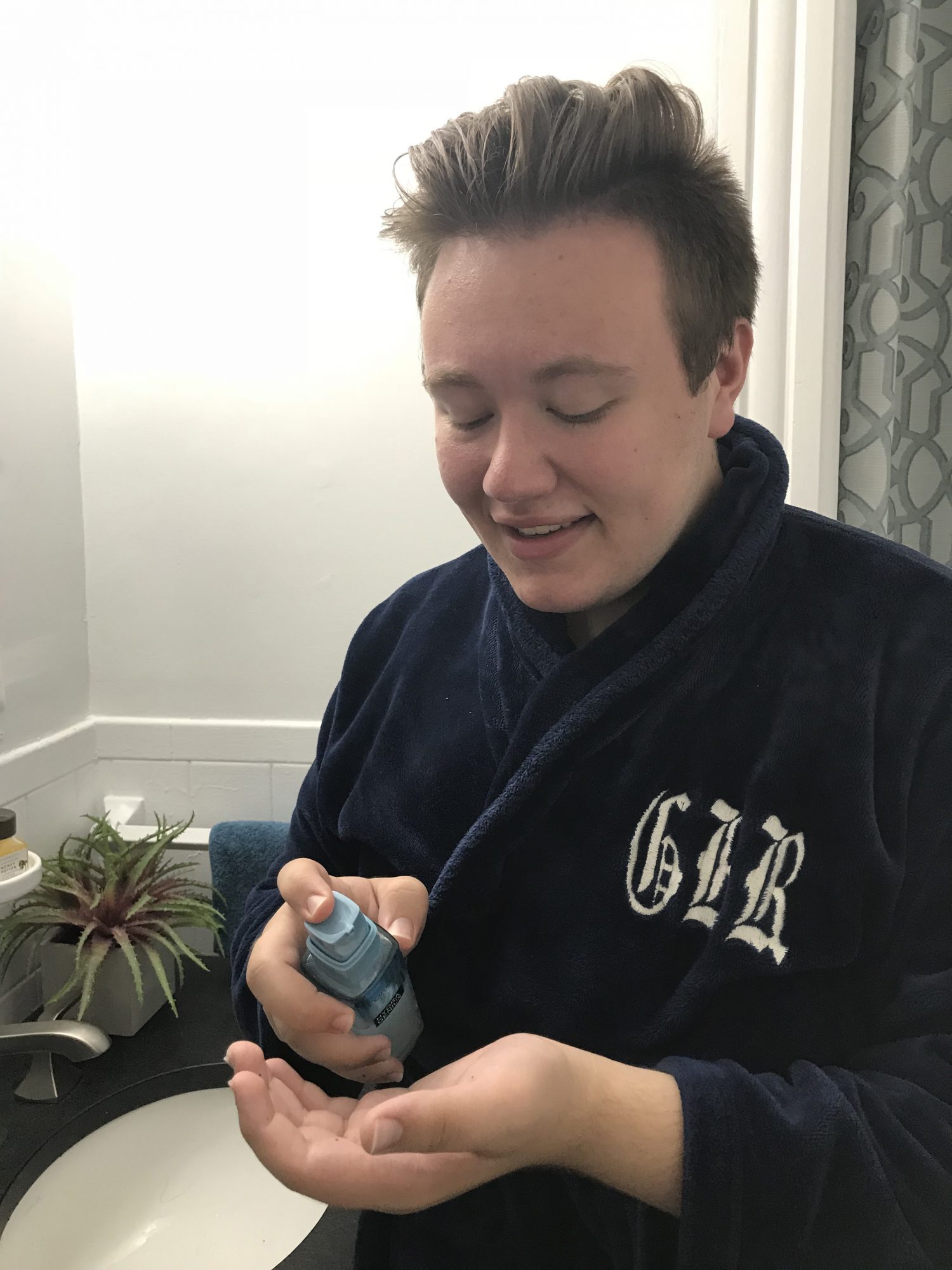 Like I said, getting up in the morning is not my thing. Although I am freelance, I'm currently doing some part-time work and so, I have to be in the office by 10 in the morning. (I can't wait to be back to full-time freelance where I don't even have to get up until 10.) I usually start my alarm around 7 a.m. By the time I actually get up, it's between 7:30 and 7:45. I then check some emails, hit the shower and get my skin ready.
I always make sure to use a good scrub in the morning. Since I'm 20, acne is still a huge issue in my life so I do my best to avoid it when I possible. I use the Yes To Tomatoes Acne Daily Pore Scrub to cleanse my pores ($9.99). I love Yes To so much. Not only because their products are so affordable, but because I've always had a good experience with them and can clearly see the benefits. Because I have sensitive skin, I'll only use the scrub about three times a week. When I'm not using that, I'll use the Yes To Daily Cream Facial Cleanser ($7.99) for normal to dry skin.
Next up: moisturizer. I've tried a ton of moisturizers over the years and have a few favorites now. Currently, I'm using the L'Oreal Paris Daily Liquid Care Moisturizer ($18.99). It's hydrating, lightweight, and makes my skin glow so bright.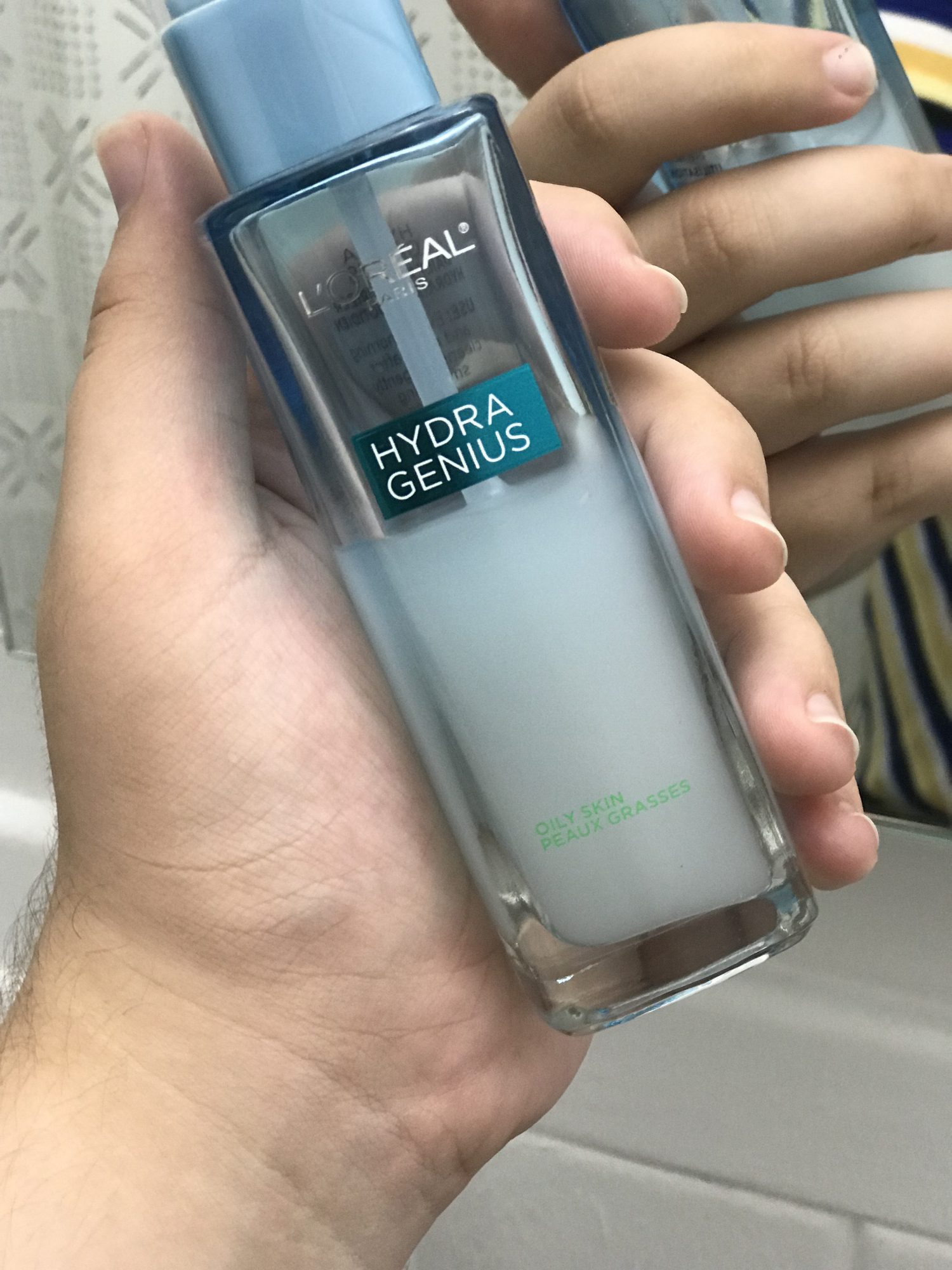 From there, my skin care routine for the morning is usually done. If I have an event to go to or know I'll be somewhere where I want to take pictures, I'll usually apply a bit of concealer to the sides of my face where I have some dark spots. My go to: the NYX Photogenic Concealer Wand ($5.99). It's not the best, but since I barely use it, it does the job.
And now, I'm off to work!
1:00 p.m.: The daily selfie and touch-up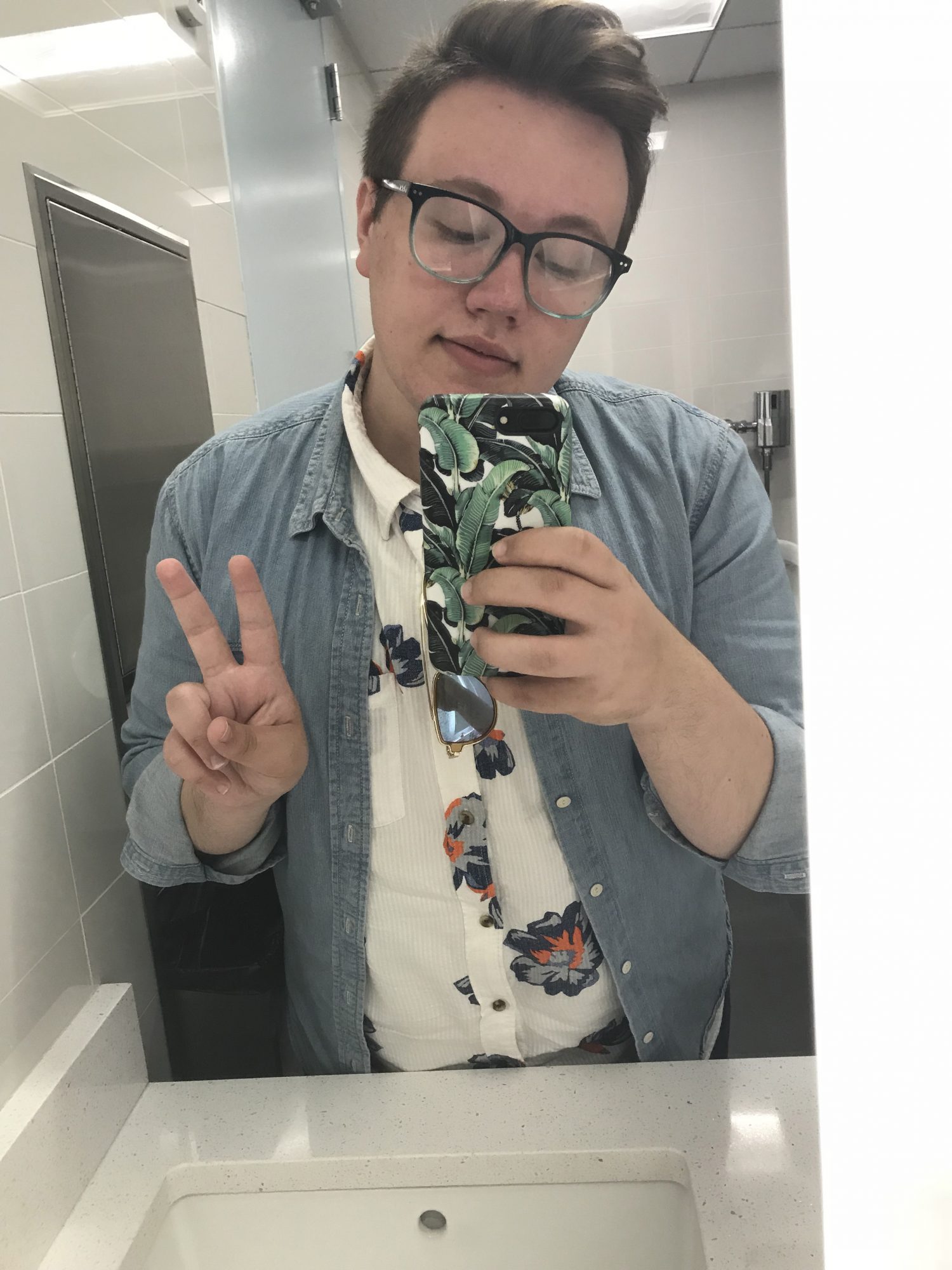 I've been at work for a few hours now and need to take a break. Before lunch, I head to the bathroom to touch up my face. By now, my nose is pretty oily because of the summer weather, so I use the Clean & Clear Oil Absorbing Facial Blotting Sheets ($6.29) to fix that right up. Then, once that's done, I take my daily selfie. Yes, every day I take a selfie for my "fans," aka my brother and three other friends. It's silly but fun to do. I'll either take it in the bathroom or in the elevator, depending on whether I'm going out for lunch or not.
9:00 p.m.: Time for the fun stuff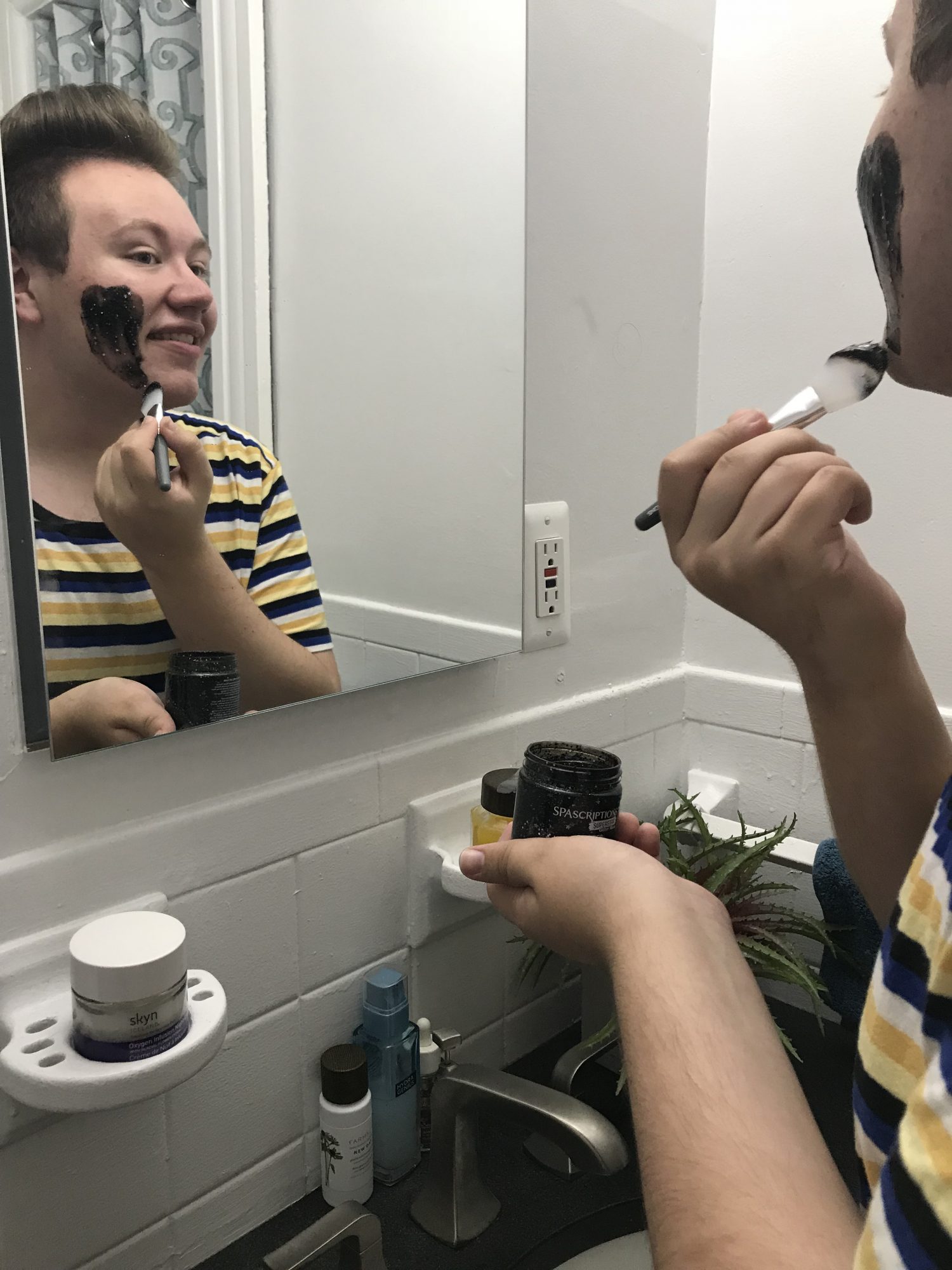 My nighttime skin care routine is my favorite. I always try to make it fun and throw in new products that I've been excited to try.
Tonight, I'm starting off by using the Glamglow #Glittermask Gravitymud ($59). I recently got this product to try and have been dying to use it. Usually, I'll use one of the Yes To masks, but I've decided to change it up tonight. I apply the mask and let it sit for a bit. I do like it, but when I try to wash it off, it's hard to completely rid myself of all the glitter (which isn't a terrible thing depending who you ask).
Then, I cleanse my face using the Yes To Cleanser once again. I used to cleanse my face before I would mask, but I found that that would make my skin super dry.
Although this next product isn't from a drugstore, I use it all the time and love it so much. Oxygen Infusion Night Cream with Glacial Flower Extract from Skyn Iceland ($65) is one of my favorites. It's a bit pricier than my usual products but totally worth the cost. After application, my skin feels so smooth and hydrated. Other times, however, I'll use the Skyn Iceland Arctic Face Oil ($35) which is a bit cheaper than the night cream, but really does a great job at rejuvenating and hydrating my skin.
And that's it! My skin care regimen is super simple and easy, but works wonders for me. I'm sure as time goes on, it'll progress and become more complicated, as it already has in the past few years. But for the time being, I'm super happy with the products I use, and so is my skin.
Indulge in beauty-themed voyeurism by reading all of our past Beauty Files, here.