These are the beauty products one writer/rapper/nail artist can't live without
Welcome to The Beauty Files, where HelloGiggles editors and contributors share exactly what beauty products they put on their faces, and why. We want to take you on this voyeuristic journey because we believe makeup means something different for every single person — applying makeup is a conscious, intimate decision we make almost every single day, and there's usually a method behind the madness. Join us every week as we spill the beans on beauty products, and feel free to submit your own Beauty File. E-mail us at [email protected]!
Like a lot of creative types in New York City, I have a million different hustles going on. I stumbled into beauty writing through my work as a professional nail artist and manicurist. I'm also a rapper-slash-actress (among other things.) It can be a lot to balance, but all of my various passions work together to enrich my life and experiences.
As a freelancer, my days can go any which way. In a typical week, I might do nail art at a pop-up shop, hit the recording studio, go to an audition, do a photoshoot, do tons of writing out of coffee shops, and brainstorm even more projects.
Some days require more beauty prep than usual. I like wearing makeup and I wear it most days, but unless someone is doing my makeup, I almost never do a full-face beatdown with contour, foundation, and lashes. I aspire to minimalism and low-maintenance-ness in most areas of life, but my natural state is "more extra than the next girl."
This is me with a little more makeup on than usual.
The products I use on a daily basis are a healthy mix of drugstore and luxury brands, the latter of which are mostly acquired in sample or freebie form (perks of the beauty scribe trade).
9:00 a.m….okay, more like 9:30 a.m.:
I'm a morning shower person, so I deal with everything then. If I were a good girl and performed my ideal nighttime routine, I'll simply splash some water on my face in the shower.
My hair is short, fine, and oily, and I usually use whatever drugstore brand is good for my hair type. I don't use conditioner, and I'm lucky to not have any grays at 36. (Yes, I am totally bragging.) My hairstylist Hayleigh is one of my best friends, so I get regular cuts and she just gets me. She gave me a pixie last year and has helped me grow it into a bob with hardly any awkward stages.
Because of my hair texture, I can get a blunt cut and it looks tousled, especially since I don't blow-dry or style it at all. It's been described as "cool girl hair" by people who work in fashion or whatever. (I'm so not cool, you guys.) Since I am pretty oily, I use a lot of dry shampoo. My fave is Oscar Blandi Pronto Dry Shampoo ($25); I also like Dove ($4.49), and Drybar ($23). For regular shampoo, I just use whatever drugstore brand is sulfate-free, like the L'Oreal EverStrong Thickening Shampoo ($6.79).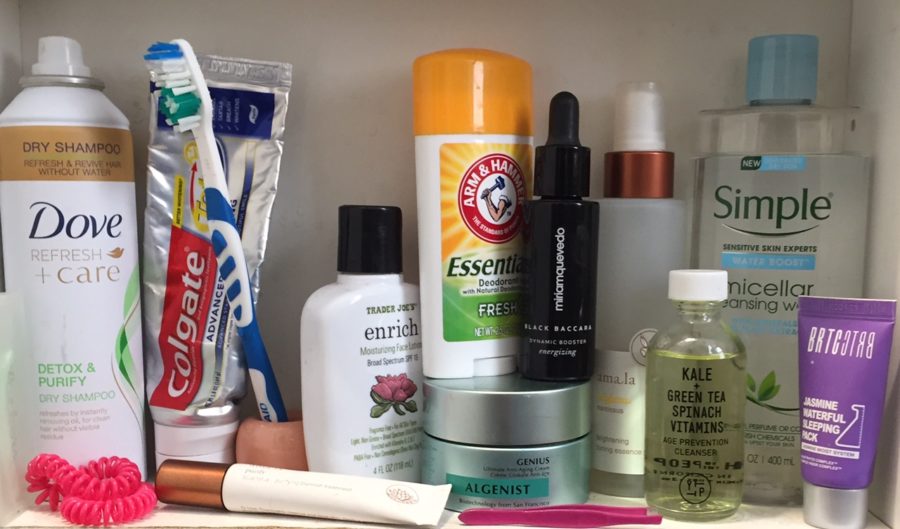 After a shower, I usually do a little toner on my face. Right now I'm into Amala Brightening Toning Essence ($56). Then some kind of serum (currently Miriam Quevedo Black Baccara Energizing Dynamic Booster, $85), then a moisturizer (having a moment with H2O+ Beauty products, $4-$38), sunscreen…you know, skin care stuff! I'm constantly switching it up. I swear by Trader Joe's Enrich Moisturizing Face Lotion SPF 15 ($3.99) with sunscreen. It's a good dupe for Olay and a third of the price. I have a bunch of elderly aunts (75 years old and older) and they all have amazing skin. Most of them use Olay. This, plus my Asian genes and hats/umbrellas in the sun = my skin's future is looking pretty promising.
10:00 a.m. or right before I leave the house.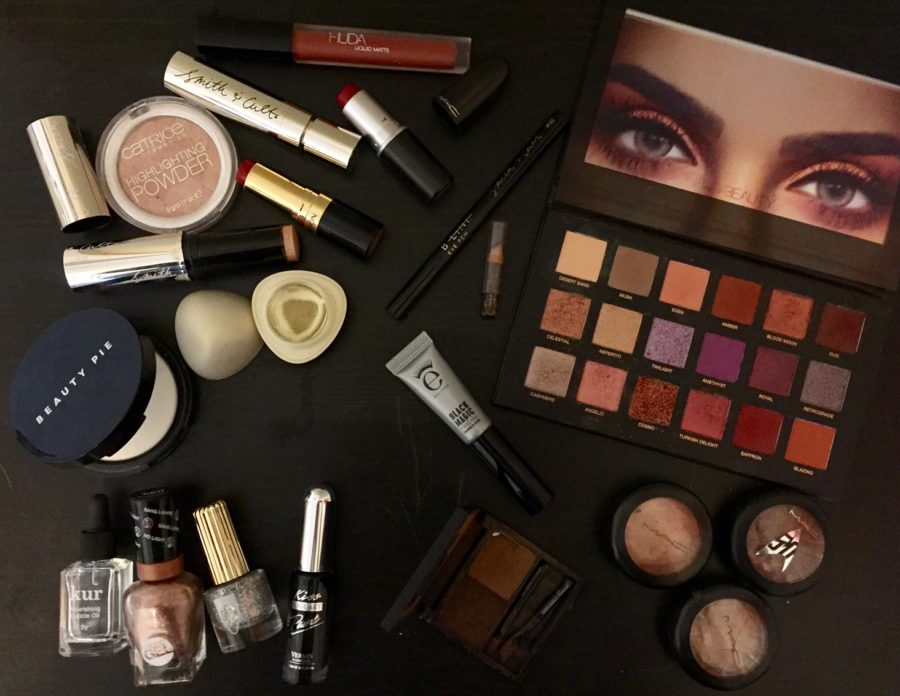 I rarely use foundation. I've messed around with tinted moisturizer but it's not my jam. It makes me feel like I'm wearing a mask, and even the lightest formula feels heavy. I don't even wear it on stage or on camera if I'm doing my own face. Maybe I haven't found the perfect one, but I don't really mind skipping the step. I've done the BB cream and concealer thing in the past but my beauty secret is currently radical acceptance of all my flaws.
I usually start with the eyes. (Pardon our dust.)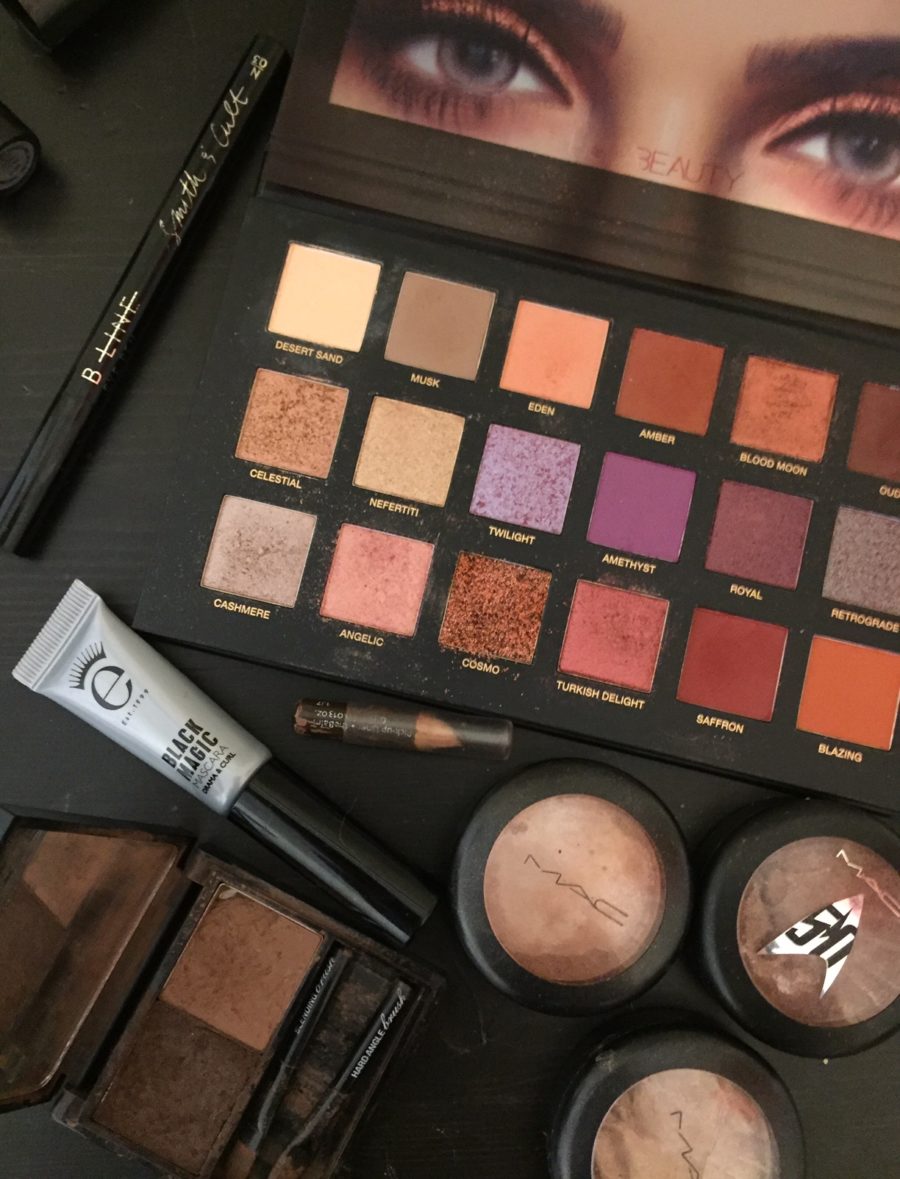 For shadow, I slap on something in the champagne, gold, or copper family. MAC has amazing ones. Since having my makeup done by Huda Kattan, I've been using her application technique, which is so quick and easy. Her Desert Dusk Eyeshadow Palette ($65) is in heavy rotation at the moment.
Everyone who knows me knows I love a liquid eyeliner cat-eye. I've played with so many over the years. My faves include Vamp Stamp Kitten ($25) and Stila Stay-All-Day ($22). I'm currently super into B-Line by Smith & Cult ($26).
Have definitely joined the Smith & Cult "cult."
I'll use a pencil eyeliner to fill in the gaps on my upper lash line. I don't really have eyelashes so I rely on the winged liner to create the illusion. If I'm feeling especially frisky I'll use a mascara. I like EyeKo Black Magic ($26).
(High)light my fire.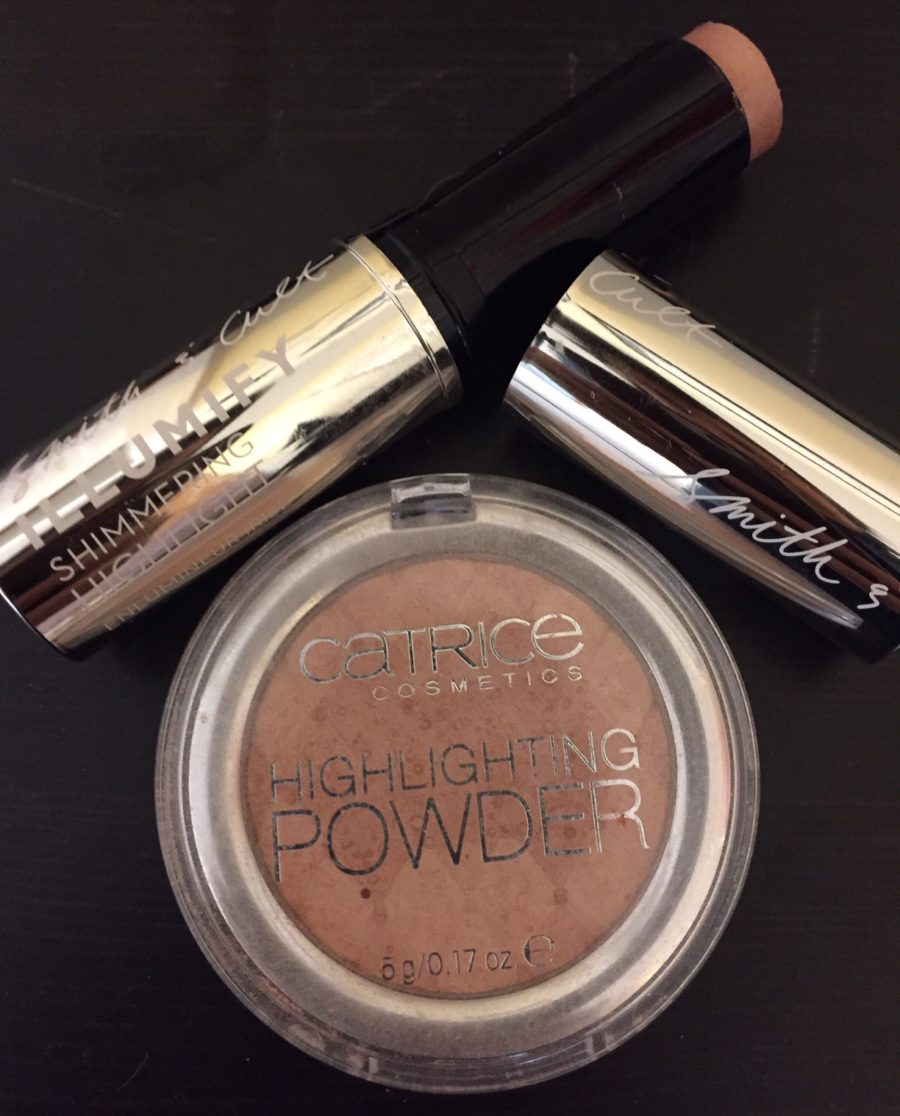 It seems the whole beauty-sphere is having a moment with highlighter and your girl is no exception. There are so many out there, it's hard to know where to start. I've been using Catrice Highlighting Powder ($5.99). I throw it on my cheekbones, brow bone, and chin. I am *not* a fan of highlighting the tip of the nose. That said, follow your bliss, and don't let my hateration get to you.
Lips.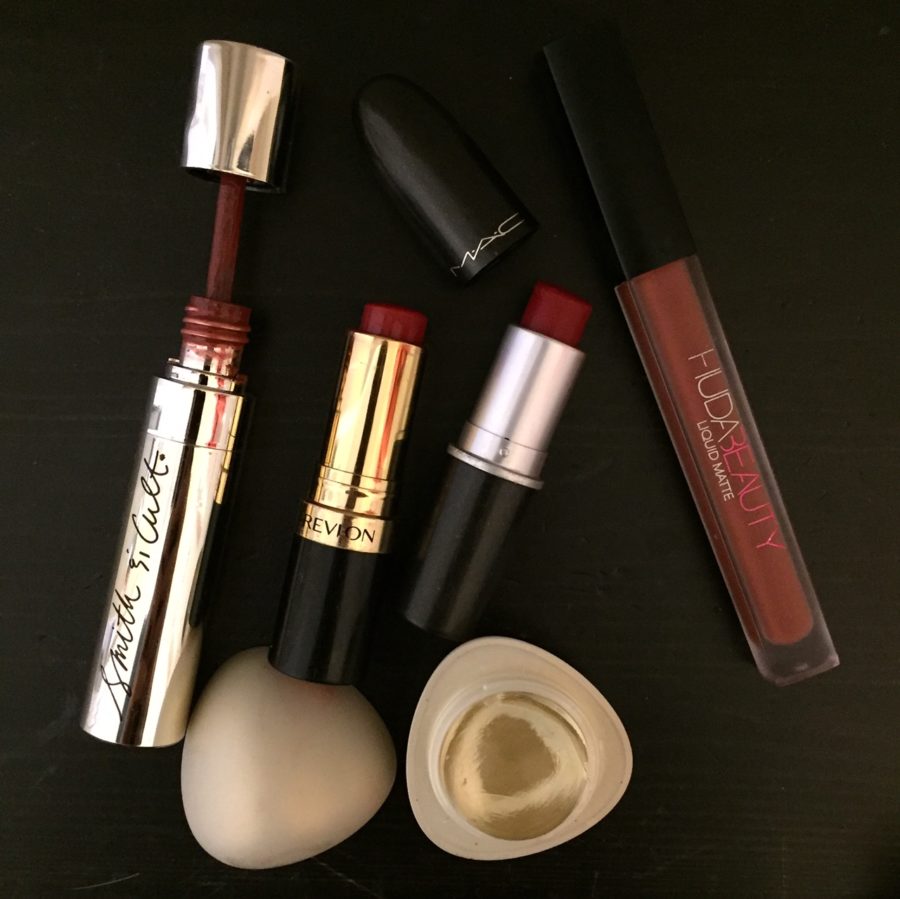 Growing up, I was a red lipstick person and when I wear it, I get tons of compliments, but it's not my everyday look anymore. Obviously, MAC Ruby Woo ($17.50) is a staple and the O.G. Revlon has some dope options.
I got on the nude/neutral matte lip bandwagon verrrrrry late. Huda's Liquid Matte in Icon ($20) is my current everyday lip. I'm all for the stains and the crayons. I'm hype for the return of gloss, (need to get my hands on the Fenty Beauty Gloss Bomb), I'm just annoyed it coincided with my hair growing to approximately chin-length.
Nails!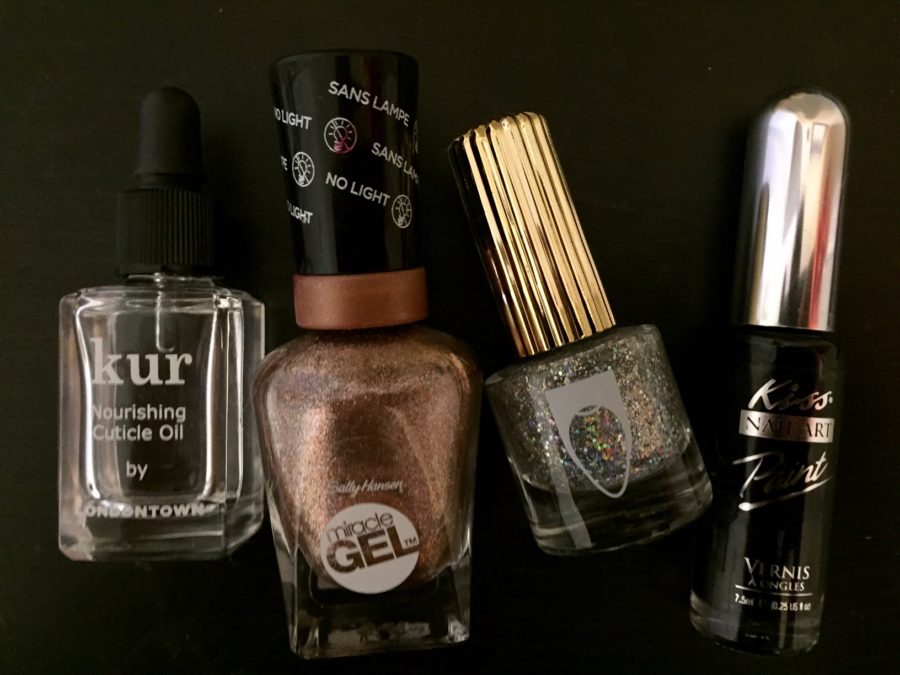 Duh, I'm a pro. I always have my nails done. If I don't, feel free to ask me if I'm okay. I never use artificial tips, acrylics, or gel extensions. (I love them on other people, though!) I wear gel polish most of the time (BioSeaweed gel and NCLA are favorites). I'll go a few months and grow my natural nails out to an almost-fake looking length, just with the help of gel polish. When I break one or otherwise decide I need a break, I'll cut them all off and start over. I wrote about Sally Hansen Miracle Gel and how it's my go-to in a pinch. Of course, I gotta represent for my Floss Gloss girls! Their glitters are next level. (I love glitter on the toes, it never chips.) Glitter is the solution to many a nail issue and hides a multitude of sins.
10 p.m….or maybe 1:00 a.m.
I go to bed LATE, so sometimes I'm taking off my makeup in the wee small hours. Micellar water is my jam, and I'm using Simple ($8) these days. Basically, anything that doubles as a remover and a moisturizer is ideal. I'll keep it natural and use extra virgin olive oil or coconut oil to remove makeup with warm water and a washcloth.
As goth as it gets.
I'll do a toner, then serum, then moisturizer, or a leave-on mask. I'm having a moment with the BRCT Jasmine Waterful Sleeping Mask, it smells amazing and I wake up with glowing skin.
Just rinse, and repeat the routine tomorrow, no matter what the day brings.
Indulge in beauty-themed voyeurism by reading all of our past Beauty Files here.